Drive-in fireworks scheduled for Memorial Day weekend
Fans will see Fireworks at Coca-Cola Park on Saturday, May 23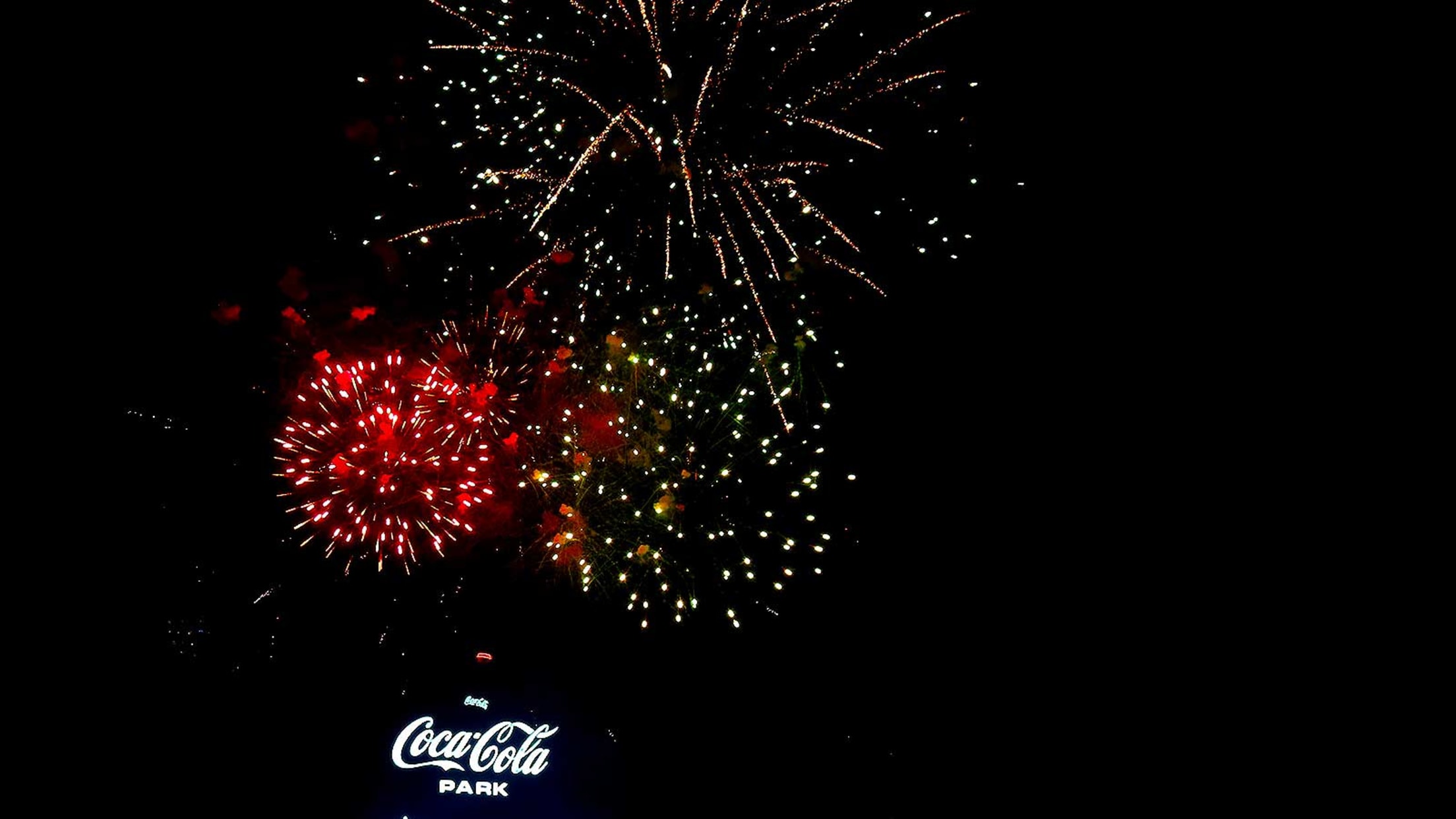 The Lehigh Valley IronPigs will host a "Drive-in" fireworks show, presented by Service Electric Cable TV, Capital BlueCross, Lehigh Valley Health Network, and Provident Bank on Saturday, May 23 at Coca-Cola Park. The parking lots will open at 7 p.m. with the fireworks show starting at 9 p.m. Fans must
The Lehigh Valley IronPigs will host a "Drive-in" fireworks show, presented by Service Electric Cable TV, Capital BlueCross, Lehigh Valley Health Network, and Provident Bank on Saturday, May 23 at Coca-Cola Park. The parking lots will open at 7 p.m. with the fireworks show starting at 9 p.m. Fans must arrive at Coca-Cola Park's parking lots by no later than 8:30 p.m. for the 9 p.m. show.
UPDATE (5/22, 1:45 p.m.): Tickets for this event have SOLD OUT! A second Drive-in Fireworks event has been scheduled for Saturday, June 6. Visit CocaColaParkEvents.com for tickets to that event.
"This has been a time where everyone in the Lehigh Valley is looking for ways to still have fun while responsibly staying safe," said IronPigs President and General Manager Kurt Landes. "Our goals remain the same, to support our community and entertain our fans."
All fans will need to stay safely inside their vehicles for the duration of the event. The event, scheduled in consultation with local health officials, will implement guidelines to place community safety first.
Tickets are $10 PER VEHICLE and must be purchased online prior to attending. A limited number of tickets will be available. Walk-ups (drive-ups) will not be permitted due to social distancing guidelines.
Fans will be able to listen to fireworks music at 9 p.m. via Cumulus Media radio station, WLEV Radio (100.7 FM on the dial).
Families are invited to watch while remaining in their cars in the Coca-Cola parking lots as the Lehigh Valley continues to practice social distancing. There will be no concessions or restrooms available during the event. Coca-Cola Park's gates will remain closed during the event. Those attending should follow the instructions of the parking attendants upon their arrival.
Watching from the inside of a vehicle is required. Sitting outside or in the bed of a truck will not be permitted. These social distancing parameters will be strictly enforced. Poking your head through a sunroof/moonroof is permitted. Having fun is also allowed.
If the Drive-in were to be rained out on Saturday, May 23, the make-up date will be on Sunday, May 24 at the same time.