Fireworks are back with a blast on June 6
Popular demand calls for a second fireworks show to be held at Coca-Cola Park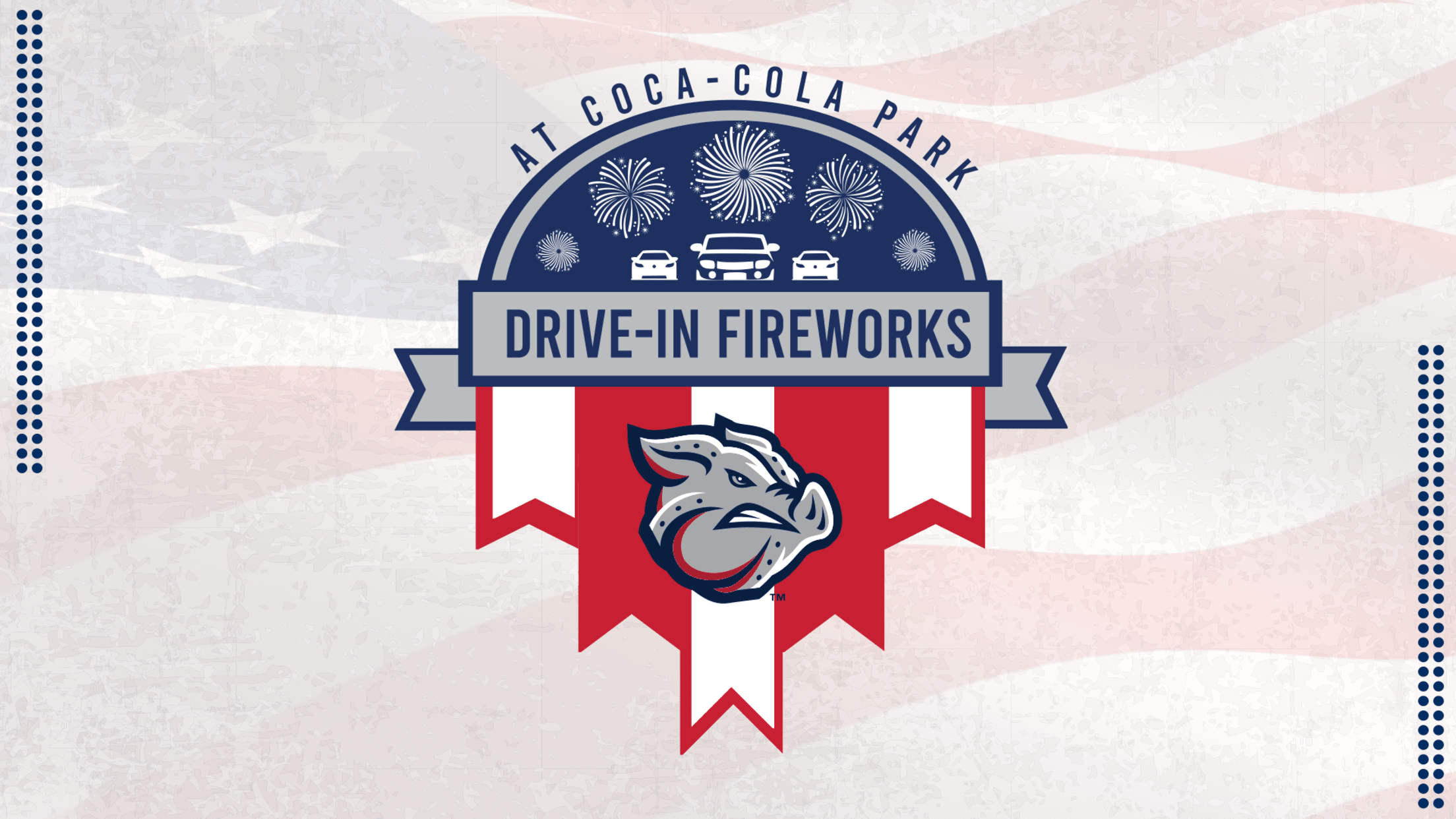 Back by popular demand, a second Drive-In Fireworks show at Coca-Cola Park - presented by Service Electric Cable Television and Rothrock Nissan Chrysler Dodge Jeep Ram – will be held on Saturday, June 6 at 9 p.m. Cumulus Media/100.7 WLEV will serve as the event's media sponsor. CLICK HERE TO
Back by popular demand, a second Drive-In Fireworks show at Coca-Cola Park - presented by Service Electric Cable Television and Rothrock Nissan Chrysler Dodge Jeep Ram – will be held on Saturday, June 6 at 9 p.m. Cumulus Media/100.7 WLEV will serve as the event's media sponsor.
CLICK HERE TO PURCHASE YOUR TICKET FOR OUR JUNE 6 DRIVE-IN FIREWORKS SHOW
"The first fireworks show gave families another opportunity to get out of their homes and have fun from the safety of their own vehicle," said IronPigs President and General Manager Kurt Landes. "It was a fun evening for our community and fans who were able to just sit back and enjoy a fireworks show on Memorial Day weekend – something they've been accustomed to for many years."
The ballpark parking lots will open at 7 p.m. with the fireworks show starting at 9 p.m. Fans must arrive at Coca-Cola Park's parking lots by no later than 8:30 p.m.
All fans will need to stay safely inside their vehicles for the duration of the event. The Drive-in Fireworks show, scheduled in consultation with local health officials, will implement guidelines to place community safety first – the IronPigs first priority.
Tickets are $10 PER VEHICLE and must be purchased online only prior to attending. A limited number of tickets will be available. Walk-ups (drive-ups) will not be permitted due to social distancing guidelines. Tickets are available for purchase here.
Fans will be able to listen to fireworks music at 9:00 p.m. on WLEV Radio (100.7 FM on the dial).
Families are invited to watch while remaining in their cars in the Coca-Cola parking lots as the Lehigh Valley continues to practice social distancing. There will be no concessions or restrooms available during the event. Coca-Cola Park's gates will remain closed during the event. Those attending should follow the instructions of the parking attendants upon their arrival at Coca-Cola Park.
Watching from the inside of a vehicle is required. Sitting outside or in the bed of a truck will not be allowed. These social distancing parameters will be strictly enforced. Poking your head through a sunroof/moonroof is permitted. Having fun is also allowed.
If the Drive-in were to be rained out on Saturday, June 6, the make-up date will be on Sunday, June 7 at the same time.
The 2020 IronPigs season is the team's 13th at Coca-Cola Park. Follow the @IronPigs on Twitter and like them on Facebook.
The 2020 IronPigs season is presented by Capital BlueCross.