Lehigh Valley takes second game at Gwinnett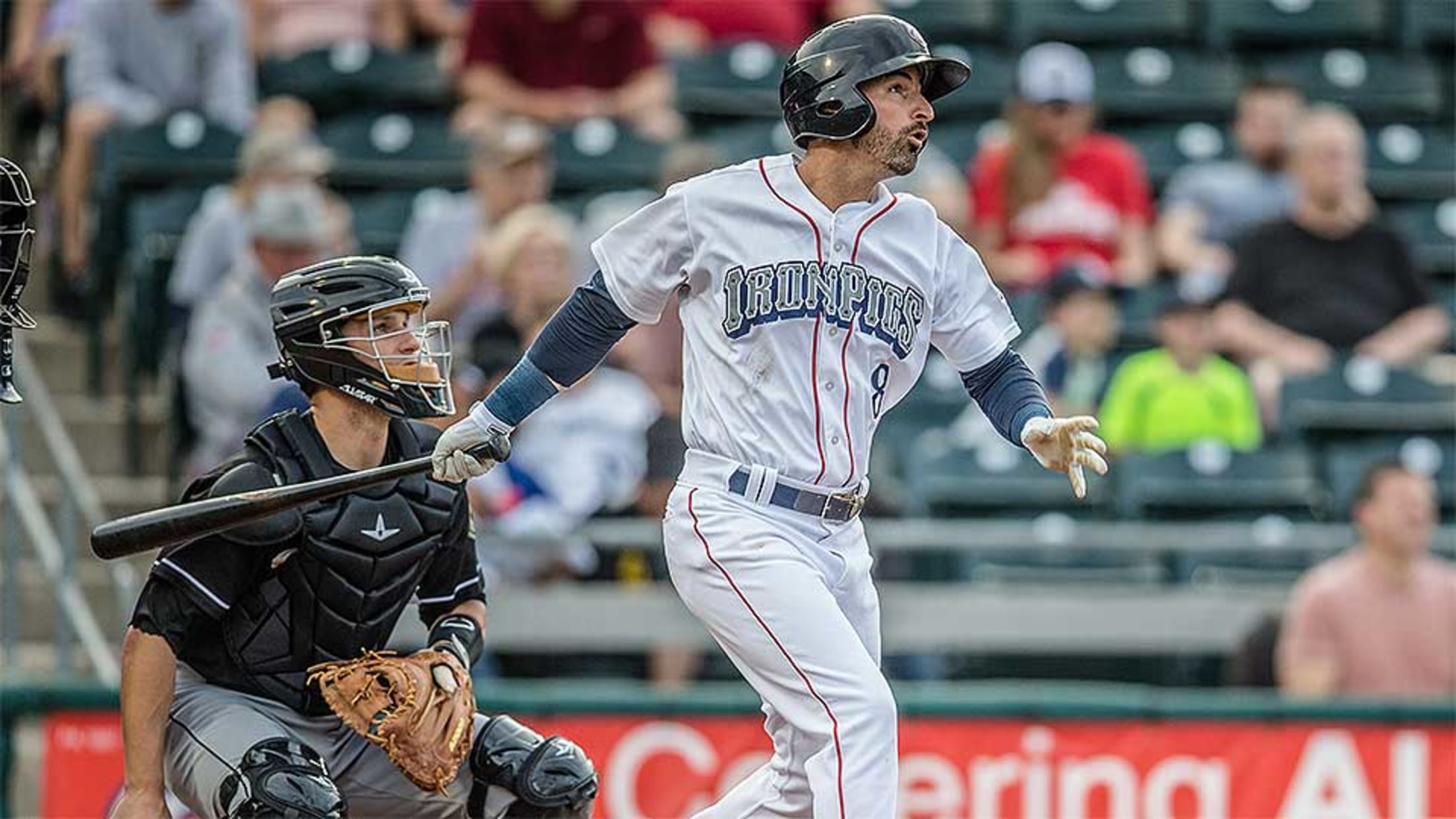 Dean Anna drove in the Pigs' first run with a double, and another when he was hit by a pitch in the seventh inning. (Cheryl Pursell)
Follow @IronPigsA four run seventh inning carried the Lehigh Valley IronPigs to the 5-1 victory at the Gwinnett Stripers. Drew Anderson (2-1) tossed 5 1/3 scoreless innings and struck out five. Adron Chambers continued to swing a hot bat with three hits and is now batting .455 since joining the
Follow @IronPigs
A four run seventh inning carried the Lehigh Valley IronPigs to the 5-1 victory at the Gwinnett Stripers. Drew Anderson (2-1) tossed 5 1/3 scoreless innings and struck out five. Adron Chambers continued to swing a hot bat with three hits and is now batting .455 since joining the Pigs.
Drew Anderson continued to throw the well since being activated from the DL. Anderson picked up his second win by striking out five and scattering five hits. He walked just one and lowered his ERA to 3.33.
Hoby Milner took over with one out in the sixth and struck out both batters that he faced. Milner has not allowed a run in 11 2/3 innings dating back to May 4.
After taking a 1-0 lead in the top of the third against Good Shepherd Rehabber Mike Soroka (2-1), the Pigs added four runs in the top of the seventh to take Game 2 from the Stripers. After reliever Philip Pfeifer hit Dean Anna with the bases loaded and Lehigh Valley manufactured two other runs, an RBI single by Chambers to put the Pigs up 5-0.
Matt McBride and Chambers each extended their hitting streaks to five games with multiple hits in the ball game. Chambers added a RBI and a run scored while McBride scored a pair of runs.
The IronPigs go for the sweep of the Stripers tomorrow afternoon at 12:05 p.m. Enyel De Los Santos goes for his sixth win of the season for the Pigs against Max Fried.
The Pigs return home on Monday, June 11 for an eight-game homestand against the Buffalo Bisons and Pawtucket Red Sox. The Pigs and Bisons will play a Monday-Wednesday with a Tuesday twin bill before the PawSox come to town for a four-game series that runs through the weekend.
The 2018 Season is the IronPigs' 11th season at Coca-Cola Park and 11th as the top affiliate of the Philadelphia Phillies. Fans can get closer to the team than ever before with a Bacon, USA membership -- a year-round IronPigs experience pass featuring numerous amenities such as savings on parking at games and at the Majestic Clubhouse Store at Coca-Cola Park, on-field VIP access to watch batting practice, access to the annual holiday party, and more. For more information, click here or call (610) 841-PIGS (7447).
The 2018 IronPigs baseball season is presented by Capital BlueCross.