IronPigs to host high school football watch parties
Central Catholic vs. Whitehall kicks off schedule on Sept. 18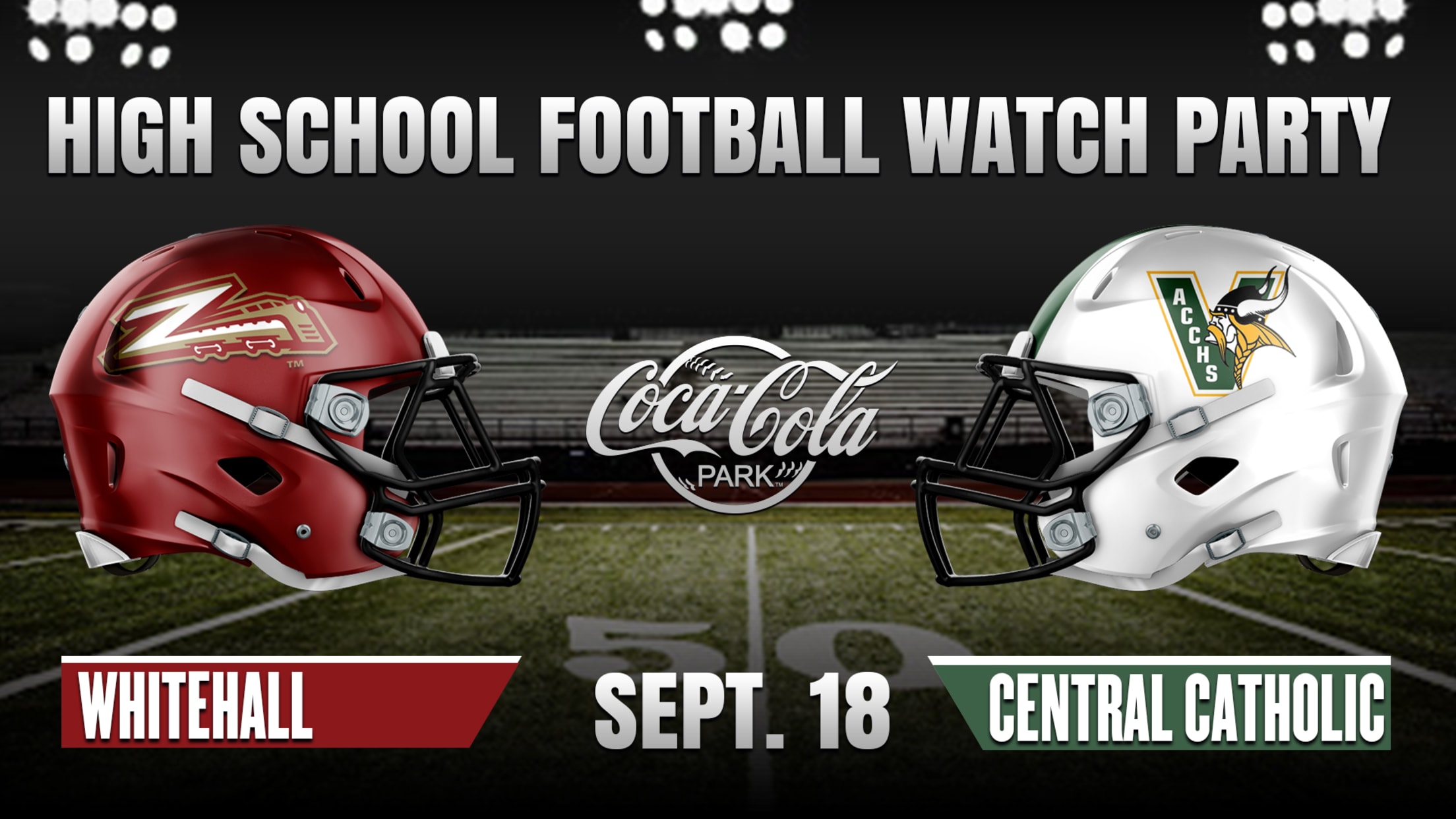 The Lehigh Valley IronPigs will be bringing high school football to the largest HD videoboard in Minor League Baseball this fall at Coca-Cola Park, courtesy of the Service Electric Network. The first watch party is scheduled for Friday, Sept. 18 at 7 p.m. when Central Catholic plays Whitehall (Click here
The Lehigh Valley IronPigs will be bringing high school football to the largest HD videoboard in Minor League Baseball this fall at Coca-Cola Park, courtesy of the Service Electric Network. The first watch party is scheduled for Friday, Sept. 18 at 7 p.m. when Central Catholic plays Whitehall (Click here for tickets). The IronPigs are looking to host High School Football Watch Parties each Friday this fall giving local fans an opportunity to still cheer on their team in a stadium atmosphere.
"We feel horrible that family members, students, devoted high school football fans and other members of each high school community aren't able to attend games in person this season," said IronPigs President and General Manager Kurt Landes. "We hope this is the second-best option by allowing fans to watch together in a fun environment. We're excited to be able to provide this opportunity each Friday night for our local school communities and play a small part in giving back to local high school football fans."
Tickets are $5 per person and are available for purchase here. Limited tickets are available as the IronPigs will be abiding by all appropriate capacity and seating guidelines. Food and beverage will be available for purchase each week. Coca-Cola Park gates will open at 6 p.m. with the game scheduled to be broadcast live at 7 p.m.
The IronPigs will be following the broadcast schedule of the Service Electric Network when it comes to making decisions on what game will be viewed weekly as the seasons progresses.
All events will be facilitated using all up-to-date guidance from the State of PA and the Allentown Health Bureau. Fans will be instructed to adhere to proper social distancing policies. Masks are required of patrons as they enter and exit Coca-Cola Park, as they order or pick-up food and as they utilize restrooms. Masks are not required once seated and are socially distanced appropriately.
Follow the IronPigs on Twitter and like them on Facebook.
The IronPigs are presented by Capital BlueCross.