Pigs' 2020 Job Fair scheduled for Feb. 15
Interview in-person for dozens of IronPigs game day opportunities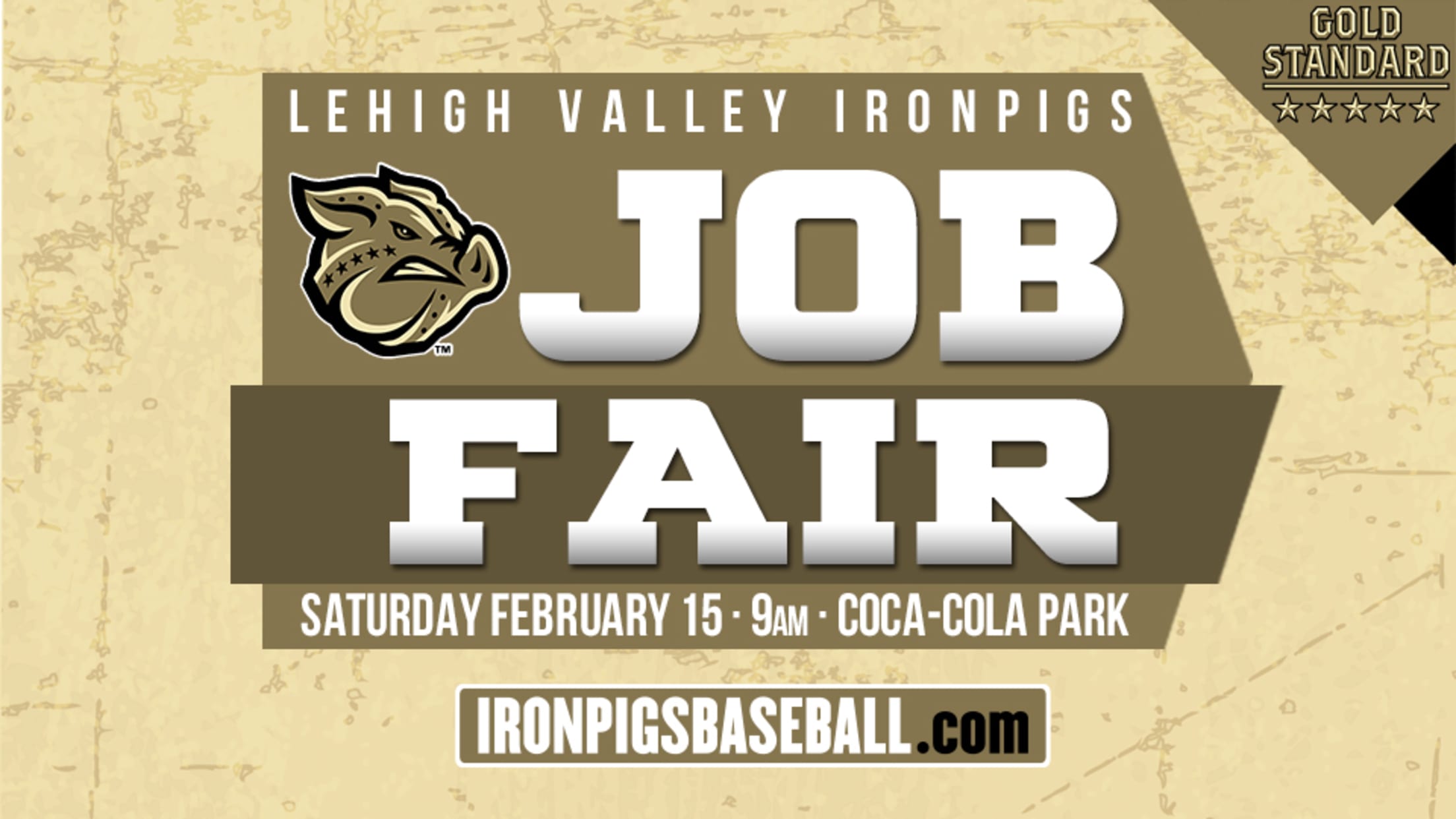 Follow @IronPigsThe Lehigh Valley IronPigs will host their annual Job Fair to fill seasonal positions for the upcoming baseball season on Saturday, February 15 starting at 9 a.m. in the PNC Club Level at Coca-Cola Park. MORE: Click here to download an IronPigs employment application 
Follow @IronPigs
The Lehigh Valley IronPigs will host their annual Job Fair to fill seasonal positions for the upcoming baseball season on Saturday, February 15 starting at 9 a.m. in the PNC Club Level at Coca-Cola Park.
MORE: Click here to download an IronPigs employment application

---
Select departments will be interviewing for seasonal positions including Food & Beverage, Ticketing, Housekeeping, Ushers, Grounds Crew and more. Opportunities to work indoor, outdoor, full time and part time will be available. These jobs include the opportunity to work the 70 IronPigs home baseball games as well as other special events taking place at the ballpark between April and September.
Benefits of working with the Lehigh Valley IronPigs include flexible scheduling, bonus opportunities, IronPigs merchandise discounts and access to exclusive employee events during the season.
Guests may print and fill out an IronPigs Employment Application before attending the event. While not required, applicants are also encouraged to provide a resume at the time of their interviews.
The 2020 IronPigs season is the team's 13th at Coca-Cola Park. Follow the IronPigs on Twitter at @IronPigs and like them on Facebook via Facebook.com/LHVIronPigs.
The 2020 IronPigs season is presented by Capital BlueCross.