Popular Character Cruise-Thru returns May 30
IronPigs Mascots, Santa Claus, Mrs. Claus, Princesses, Superheroes and more will be back to greet guests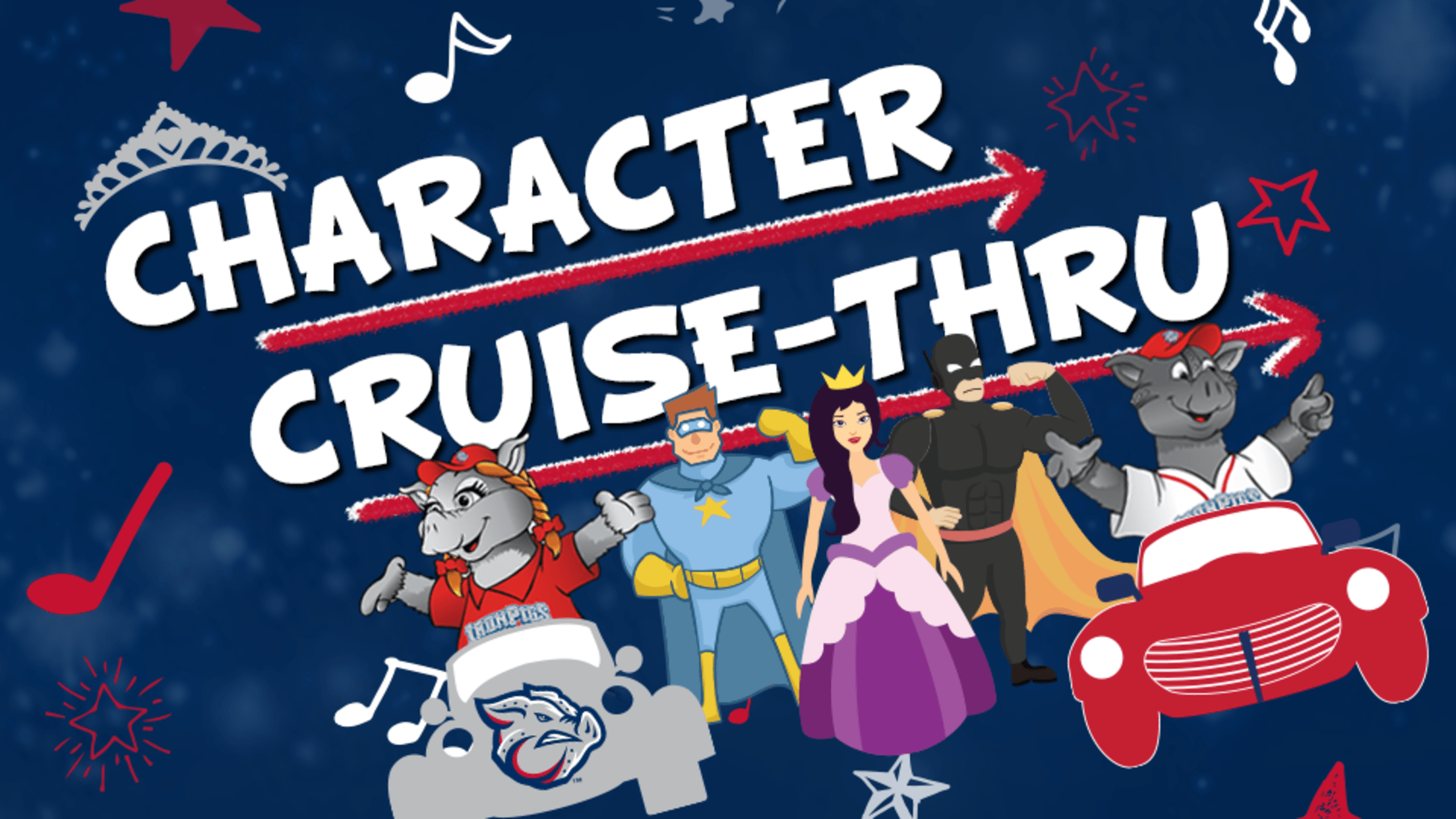 Back by popular demand, the second Lehigh Valley IronPigs "Character Cruise-Thru" - presented by Air Products, Service Electric Cable Television and The GIANT Company - will be held on Saturday, May 30 from 12-2 p.m. iHeart Media and Adams Outdoor Advertising will serve as media partners for the event. CLICK
Back by popular demand, the second Lehigh Valley IronPigs "Character Cruise-Thru" - presented by Air Products, Service Electric Cable Television and The GIANT Company - will be held on Saturday, May 30 from 12-2 p.m. iHeart Media and Adams Outdoor Advertising will serve as media partners for the event.
"The first Character Cruise-Thru allowed families to get out of their homes, have fun and simply forget all of their worries for a while - all from the safe environment of their own vehicle", said IronPigs President and General Manager Kurt Landes. "It was genuinely a great day the community and our fans, we felt it was necessary to return this event for a second time. We look forward to bringing smiles to kids' faces again while continuing to raise funds for our non-profit IronPigs Charities."
Vehicles will be guided through Coca-Cola Park's parking lots in parade-style passing by characters along the tour. 100% of the net ticket proceeds from the event will once again go to IronPigs Charities, a non-profit 501c3 organization.
There will be at least 40 different characters to greet fans - including the IronPigs mascots, Santa and Mrs. Claus, all genres of superheroes, movie princesses and others. Fans will be able to wave to their characters while driving throughout the parking lots at Coca-Cola Park. The IronPigs are still looking for characters to join the Character Cruise-Thru. For those interested in volunteering to be a character must have their own costume and can contact Manager, Promotions Jessica Morgan at [email protected].
Tickets are $10 per car and must be purchased online only prior to attending. A limited number of tickets (vehicles) are available for purchase. Even fewer tickets will be sold per session for the May 30 event to guarantee a smooth parade procession. Walk-up ticket purchases will not be permitted due to social distancing guidelines.
Tickets are available for purchase here. Fans can purchase tickets for either the Noon-1 p.m. or 1-2 p.m. time period and can visit the Character Cruise-Thru at any point during their specified time window. Ticket holders must enter Coca-Cola Park's parking lots via the American Parkway entrance only.
The 2020 IronPigs season is the team's 13th at Coca-Cola Park. Follow the IronPigs on Twitter and like them on Facebook.
The 2020 IronPigs season is presented by Capital BlueCross.