Save Minor League Baseball: A message to our fans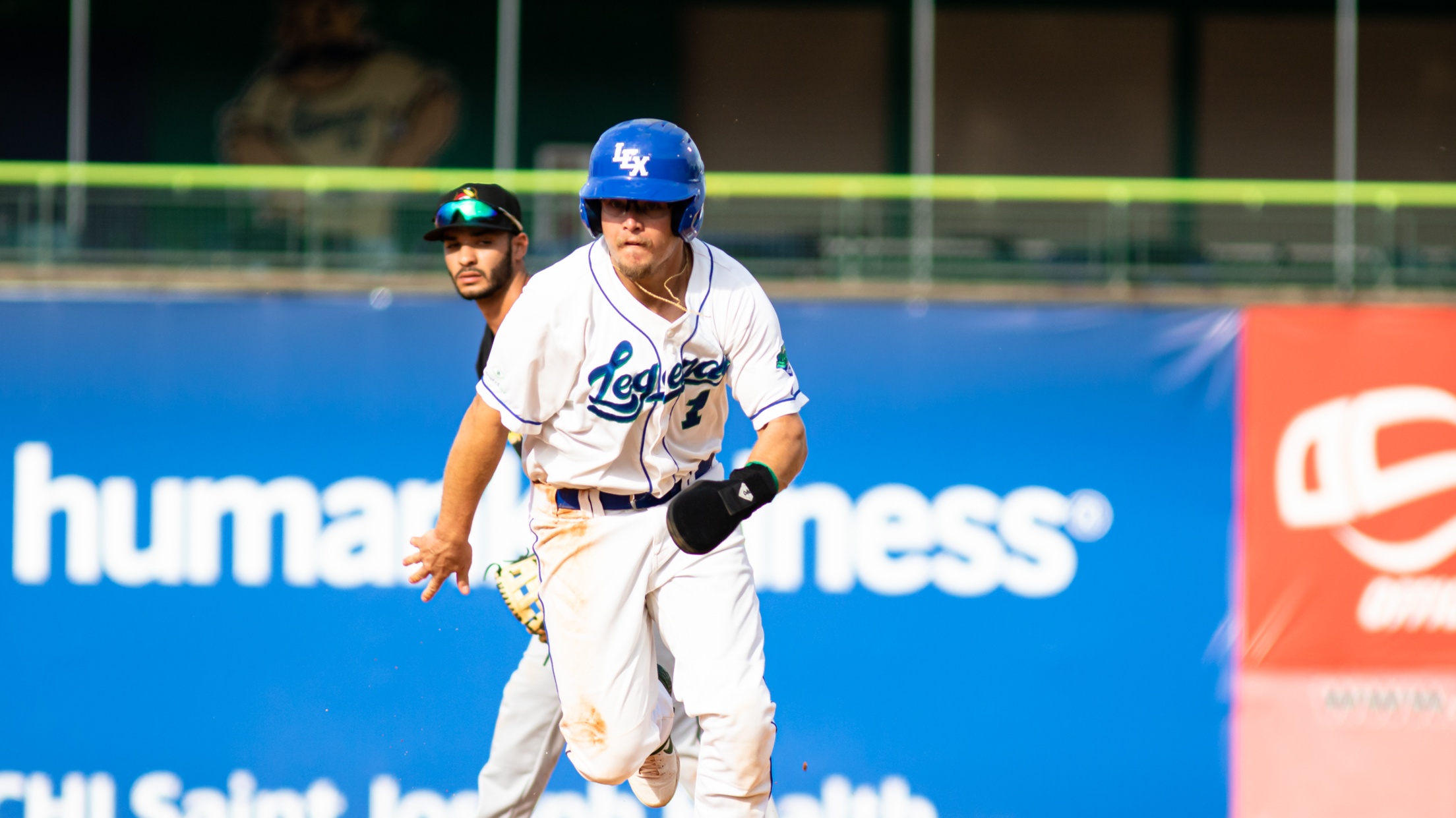 Relief Act would provide grants to eligible MiLB clubs To our fans: We need your help. The COVID-19 pandemic hit us and other Minor League Baseball teams hard. As you know, the Power went more than 20 months without playing a single game, and while we are excited to be
Lexington Legends sign Two MLB Pitchers, 2018 All Star
Lexington Legends Ballpark (Lexington, KY) – The Lexington Legends have signed Pitchers Jeremy Jeffress and Austin Adams. Jeffress has played in 414 MLB games spanning 11 seasons. He was the 16th drafted by the Milwaukee Brewers in the 1st round of the 2006 MLB June Amateur Draft. He made his
Lexington Legends Sign MLB Pitcher EKU Standout Christian Friedrich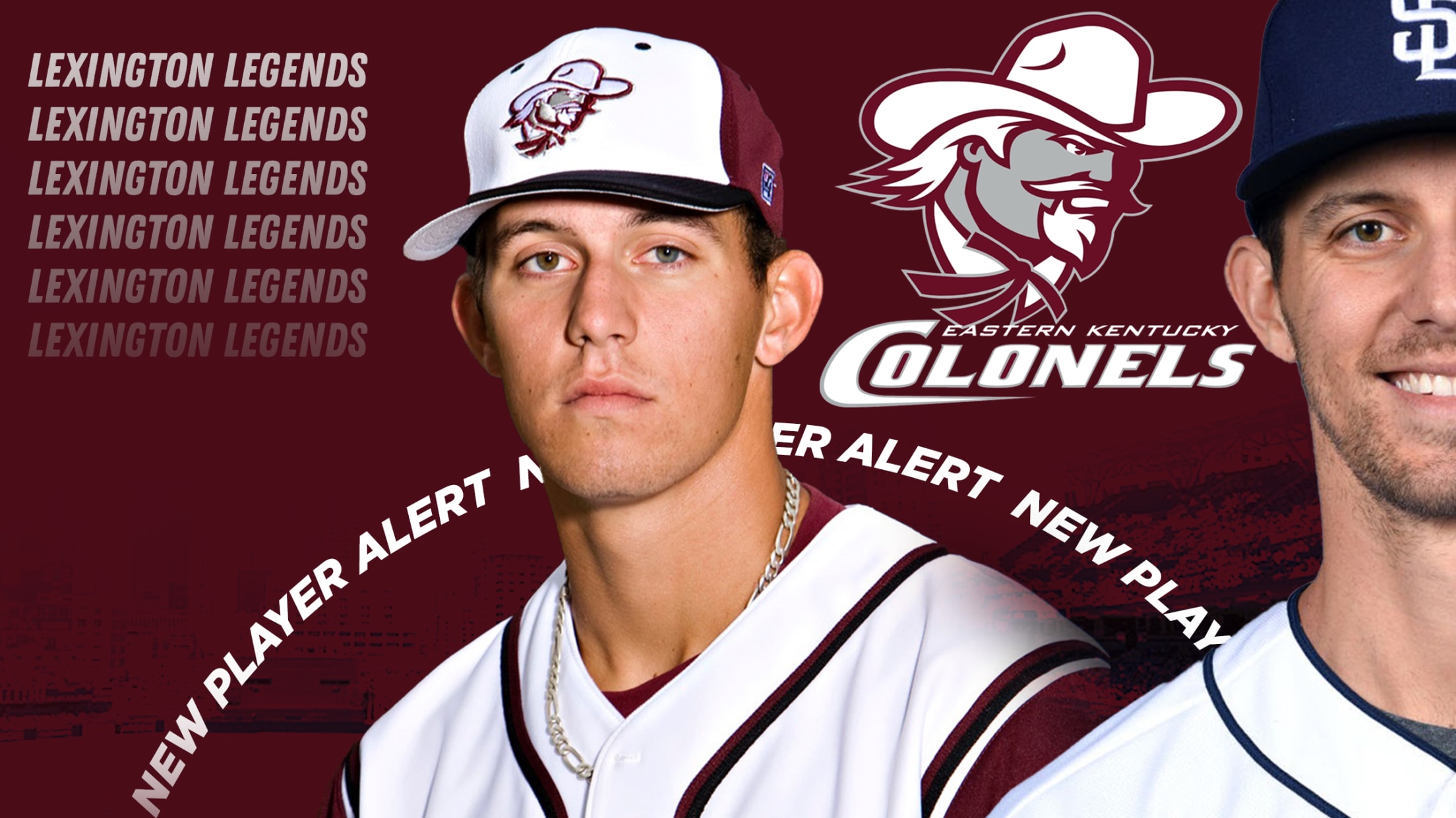 Lexington Legends Ballpark (Lexington, KY) – The Lexington Legends have signed Pitcher Christian Friedrich. Friedrich is one of the most prolific pitchers in Eastern Kentucky University history. He was drafted by the Colorado Rockies in the 1st round of the 2008 MLB June Amateur Draft. Friedrich made his Major League
MLB Teams Purchase Contracts of Two Legends Pitchers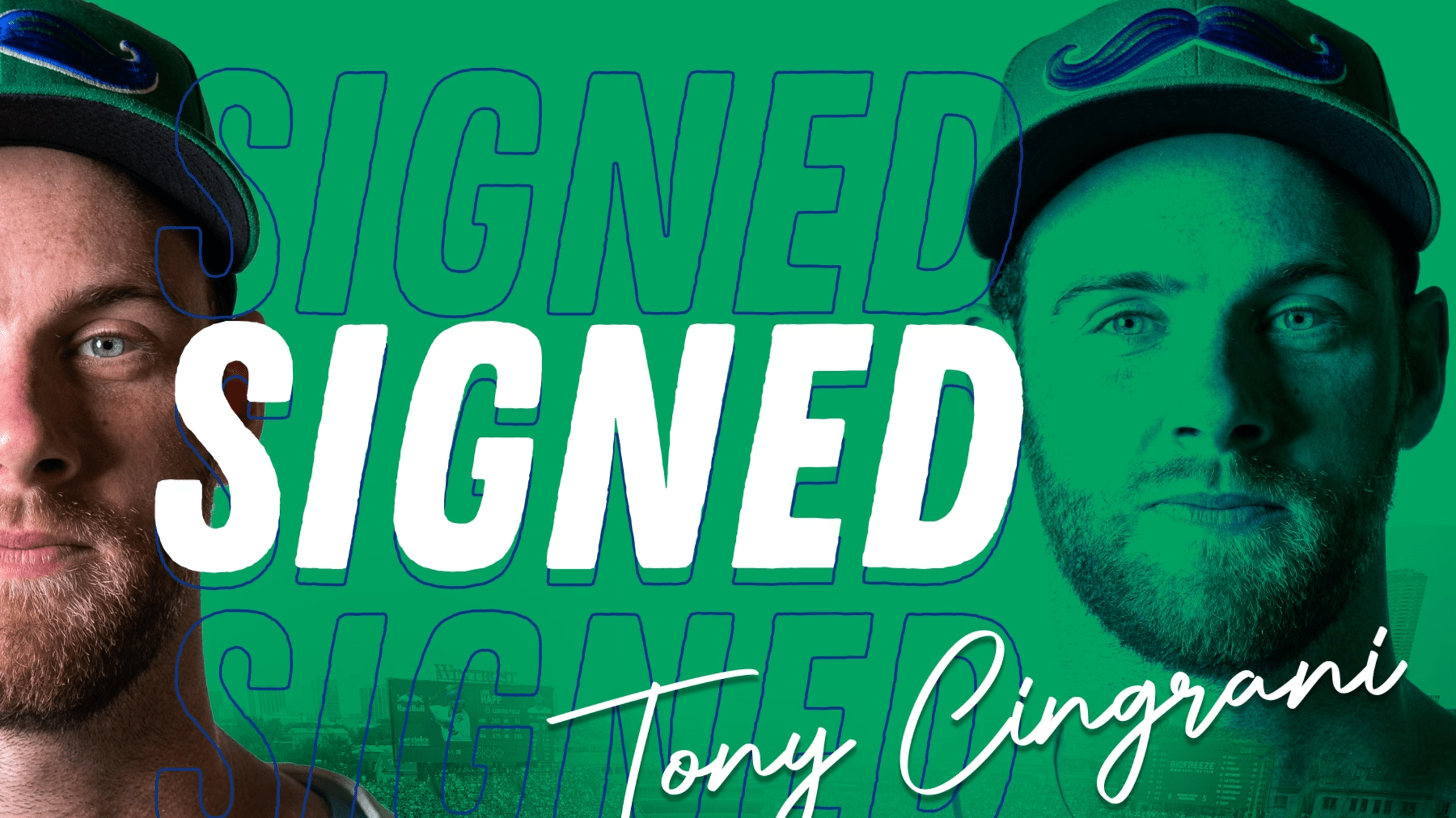 Lexington Legends Ballpark (Lexington, KY) – Tony Cingrani and Dustin Beggs, Lexington Legends Pitchers, have had their contracts purchased by the Chicago Cubs and New York Mets, respectively. Both Pitchers signed with the Legends before the 2021 Atlantic League season. Tony Cingrani (31) was originally drafted by the Cincinnati Reds
Legends Pitcher Nate Peden Has Contract Purchased by Milwaukee Brewers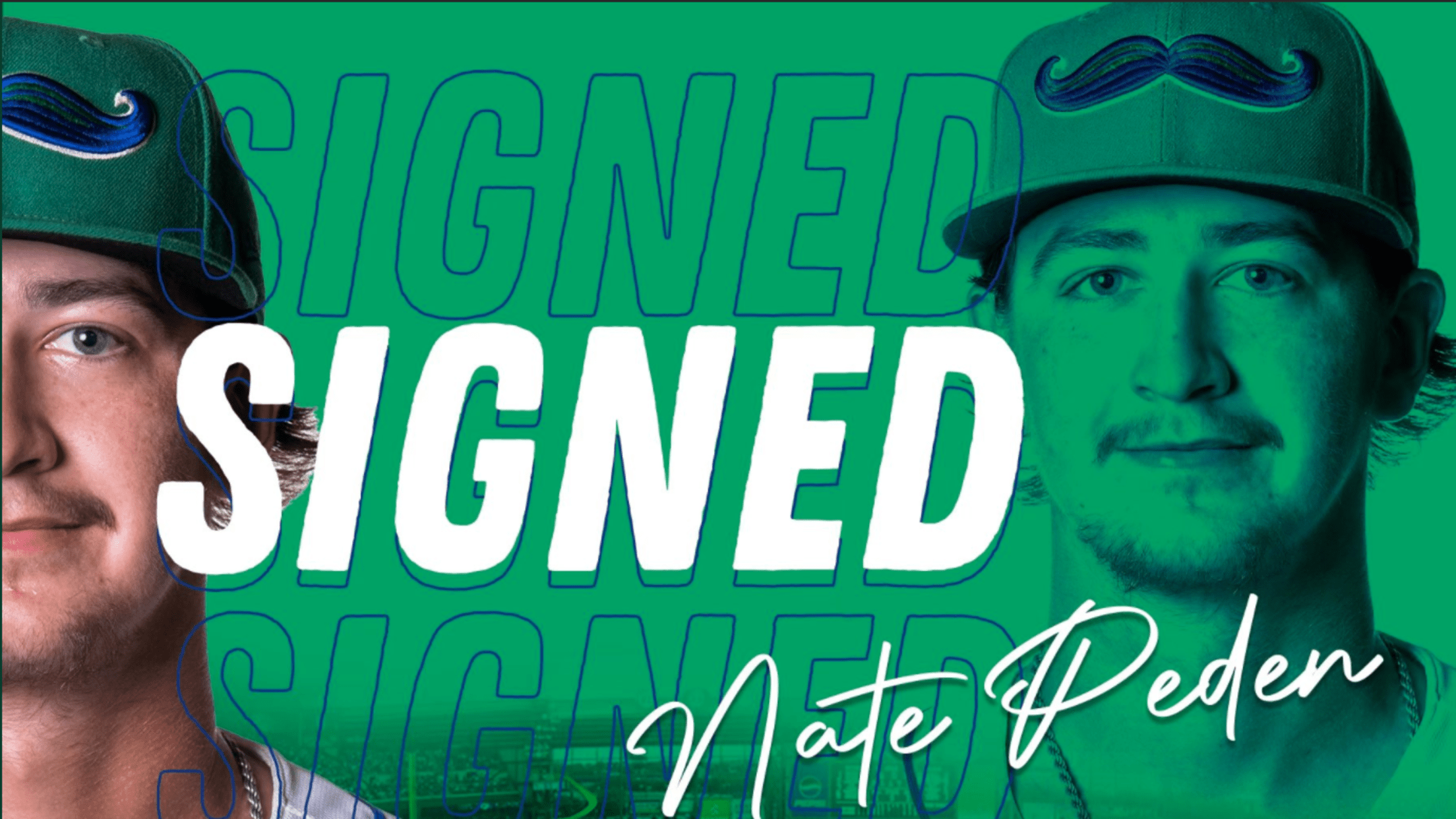 Legends Pitcher Nate Peden Has Contract Purchased by Milwaukee Brewers Lexington Legends Ballpark (Lexington, KY) – Nate Peden, Lexington Legends Pitcher, has had his contract purchased by the Milwaukee Brewers. Peden (22) was originally drafted by the New York Mets in the 13th round of the 2017 MLB June Amateur
Lexington Legends Acquire Former Cincinnati Reds Pitcher J.J. Hoover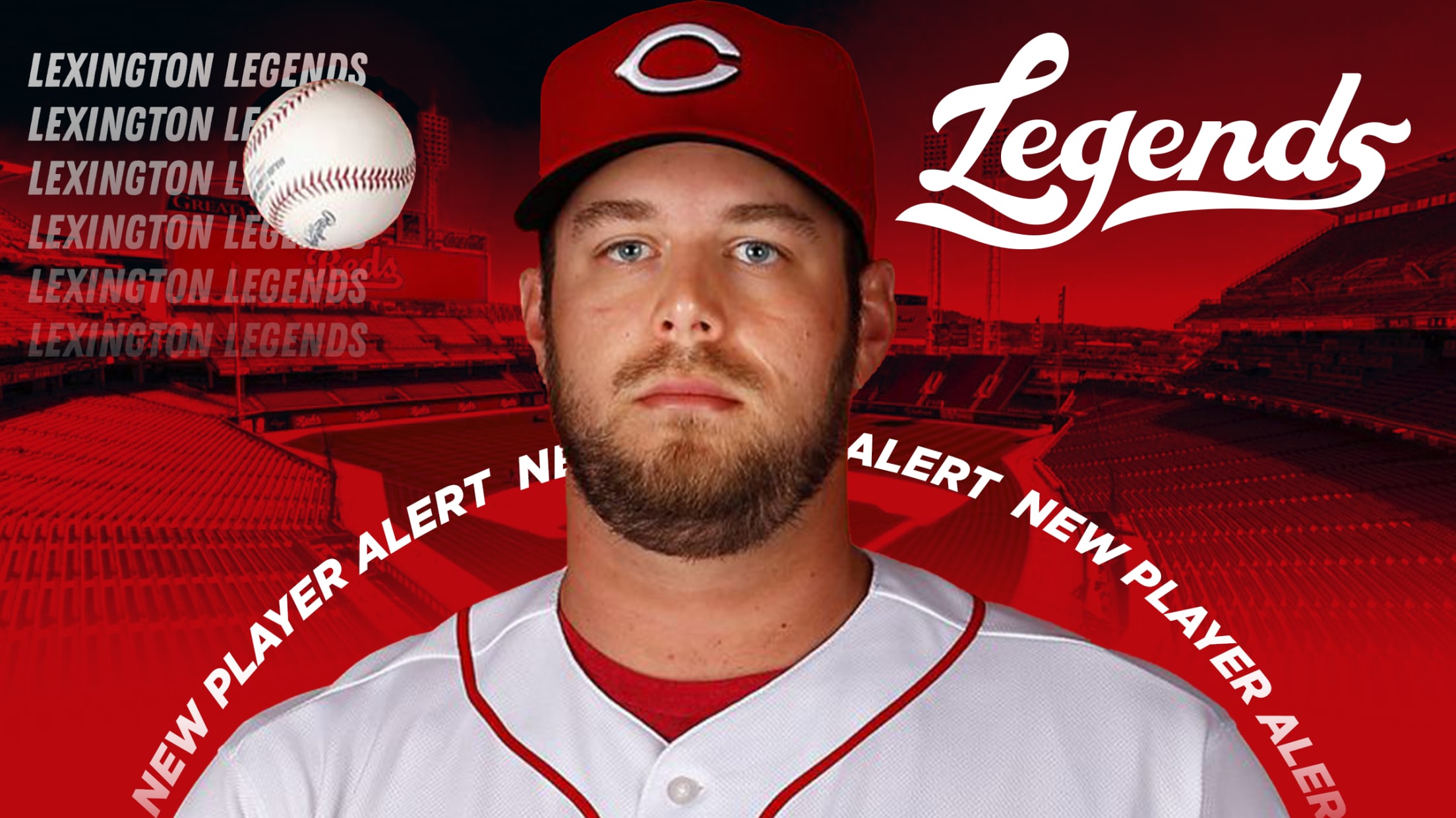 Lexington Legends Ballpark (Lexington, KY) – The Lexington Legends have acquired seven-year Major League veteran, J.J. Hoover, from the Kansas City Monarchs (American Association). Hoover was drafted in the 10th round of the MLB Amateur June Draft in 2008, out of Calhoun Community College (Decatur, AL). He has pitched in
Lexington Legends Sign Future MLB Hall of Famer Brandon Phillips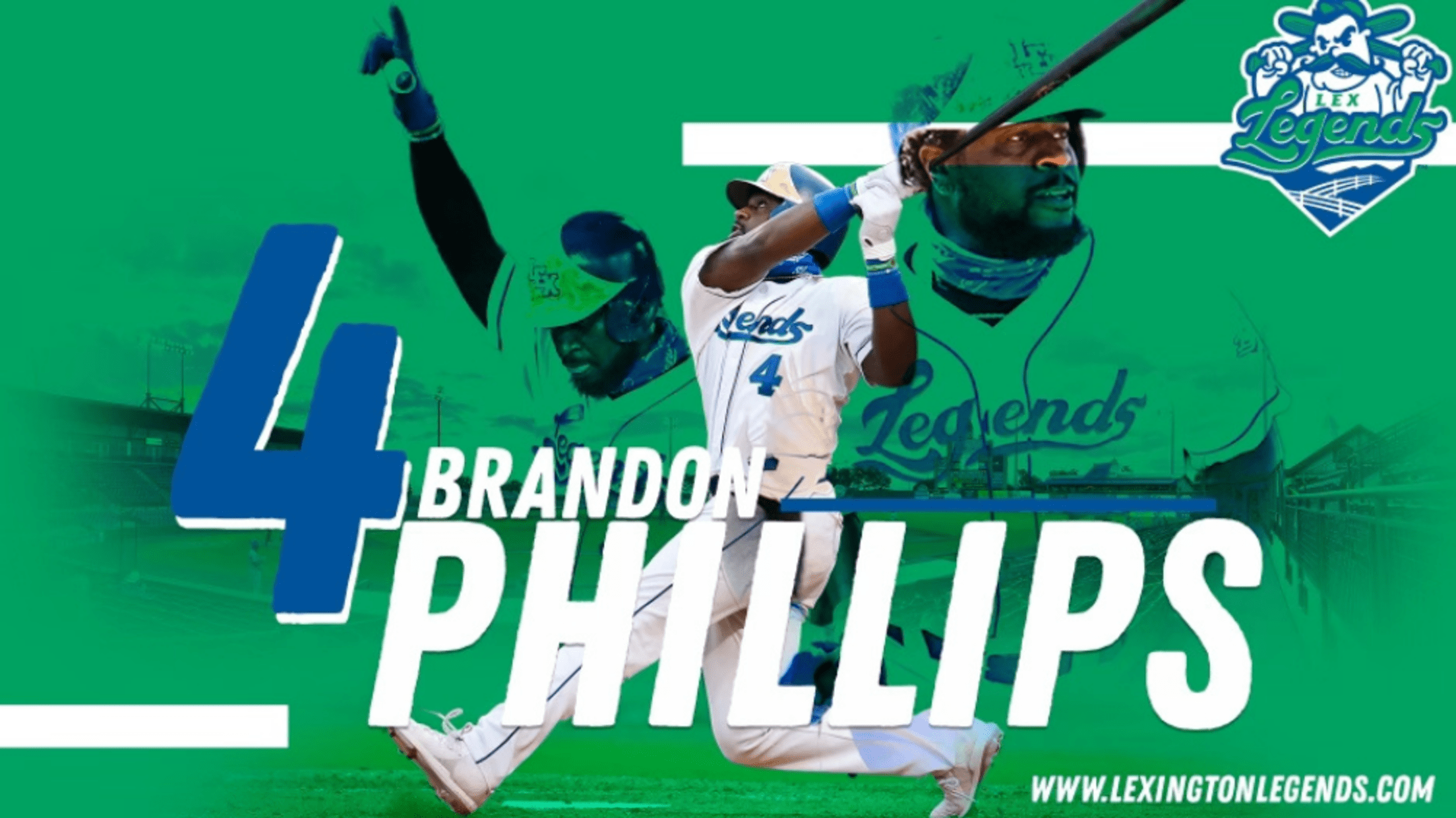 Lexington Legends Sign Future MLB Hall of Famer Brandon Phillips Legends Park (Lexington, KY) – The Lexington Legends have signed seventeen-year Major League veteran, Brandon Phillips. Phillips will join the Legends as the first ever Atlantic League player to be on the roster for a team that he co-owns. Phillips
Brandon Phillips Joins Shea Family Lexington Legends Ownership Group  
Brandon Phillips Joins Shea Family Lexington Legends Ownership Group Lexington Legends Ballpark (Lexington, KY) — Today the Lexington Legends welcomed the newest member of the team's ownership group, 4-time Gold Glove Winner, Silver Slugger Winner, 3-time MLB All-Star and World Series Champion Brandon Phillips. "Everyone knows Brandon for his all-star
Lexington Legends Sign Two Former Cincinnati Reds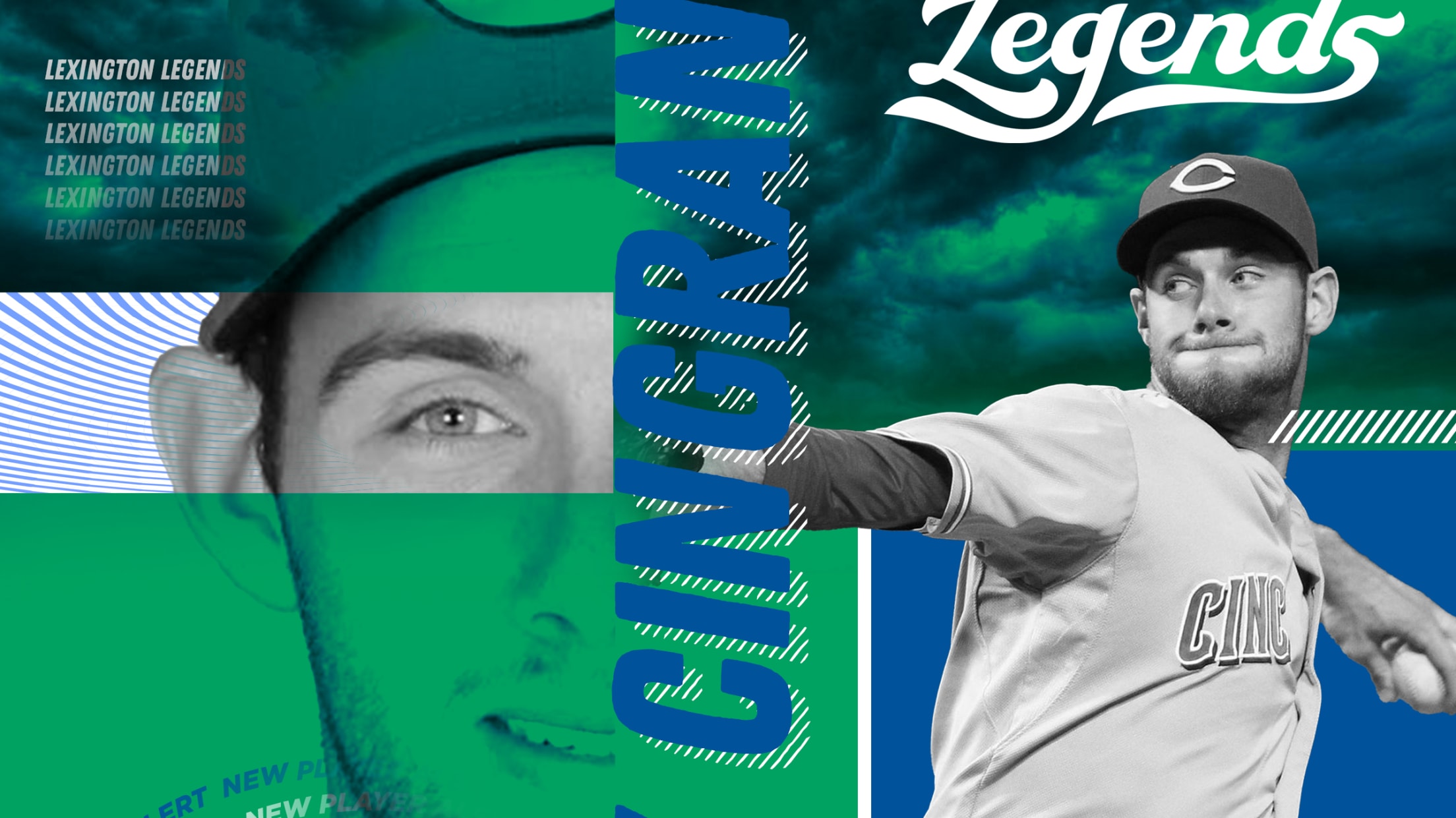 Lexington Legends Field (Lexington, KY) — The Lexington Legends announced today that they have agreed to terms with former Cincinnati Reds Tony Cingrani and Jordan Pacheco. Tony Cingrani was drafted by the Cincinnati Reds in the 3rd round of the 2011 MLB June Amateur Draft out of Rice University. Cingrani
Legends Agree to Terms with Former Major Leaguers Josh Ravin, Mike Hauschild and 7 others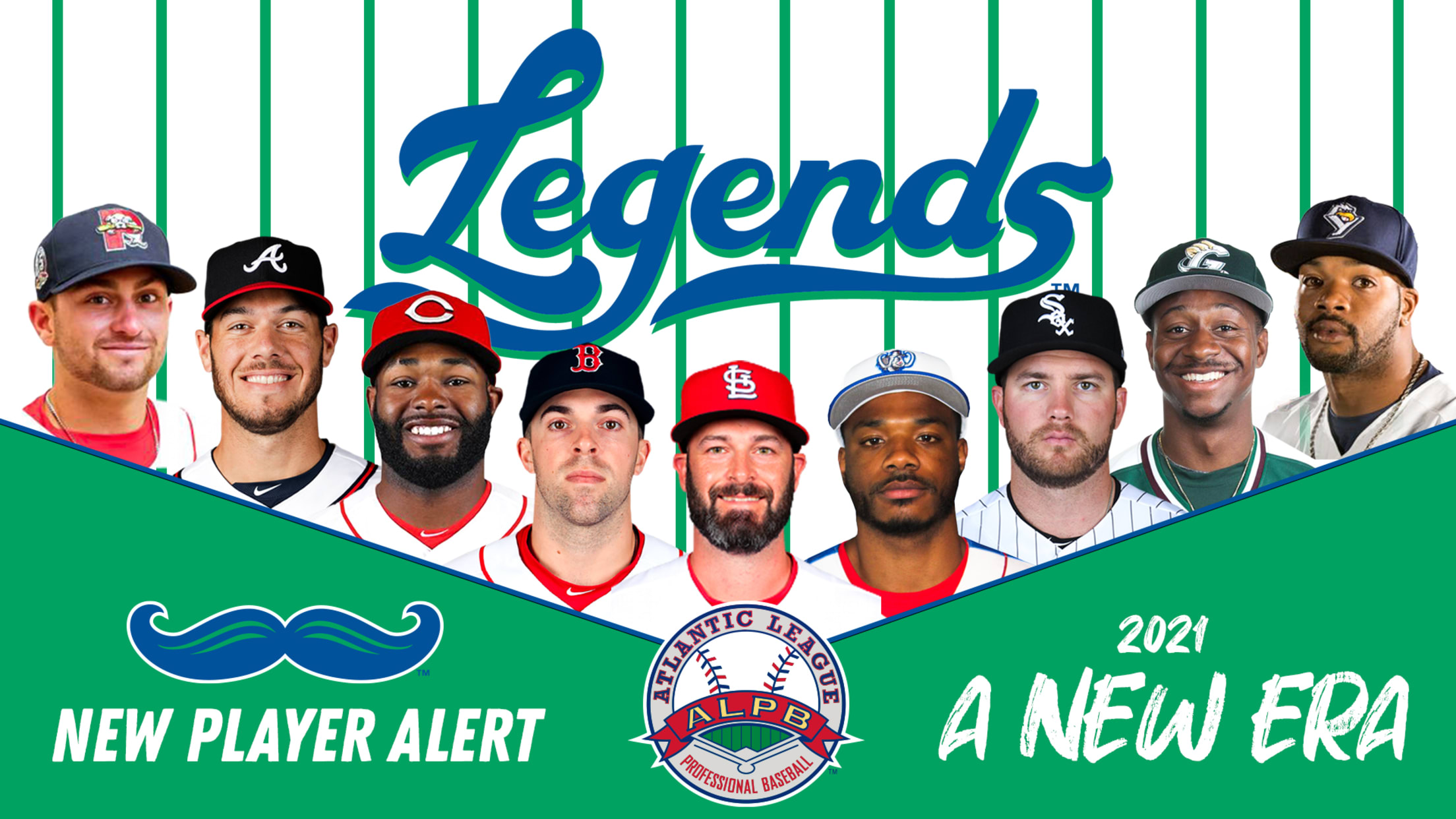 LEXINGTON, KENTUCKY — The Lexington Legends announced today that they have agreed to terms with nine new players. The list is highlighted by former Major Leaguers, Josh Ravin & Mike Hauschild. Louisville Cardinal, and Owensboro Kentucky native, Cole Sturgeon is joined by former EKU Colonel right-handed pitcher Bryan Quillens adding
MLB, ATLANTIC LEAGUE ANNOUNCE EXPERIMENTAL PLAYING RULES FOR 2021 ATLANTIC LEAGUE SEASON MLB's Partner League Will Test "Double-Hook" DH and Pushed-Back Pitching Rubber in 2021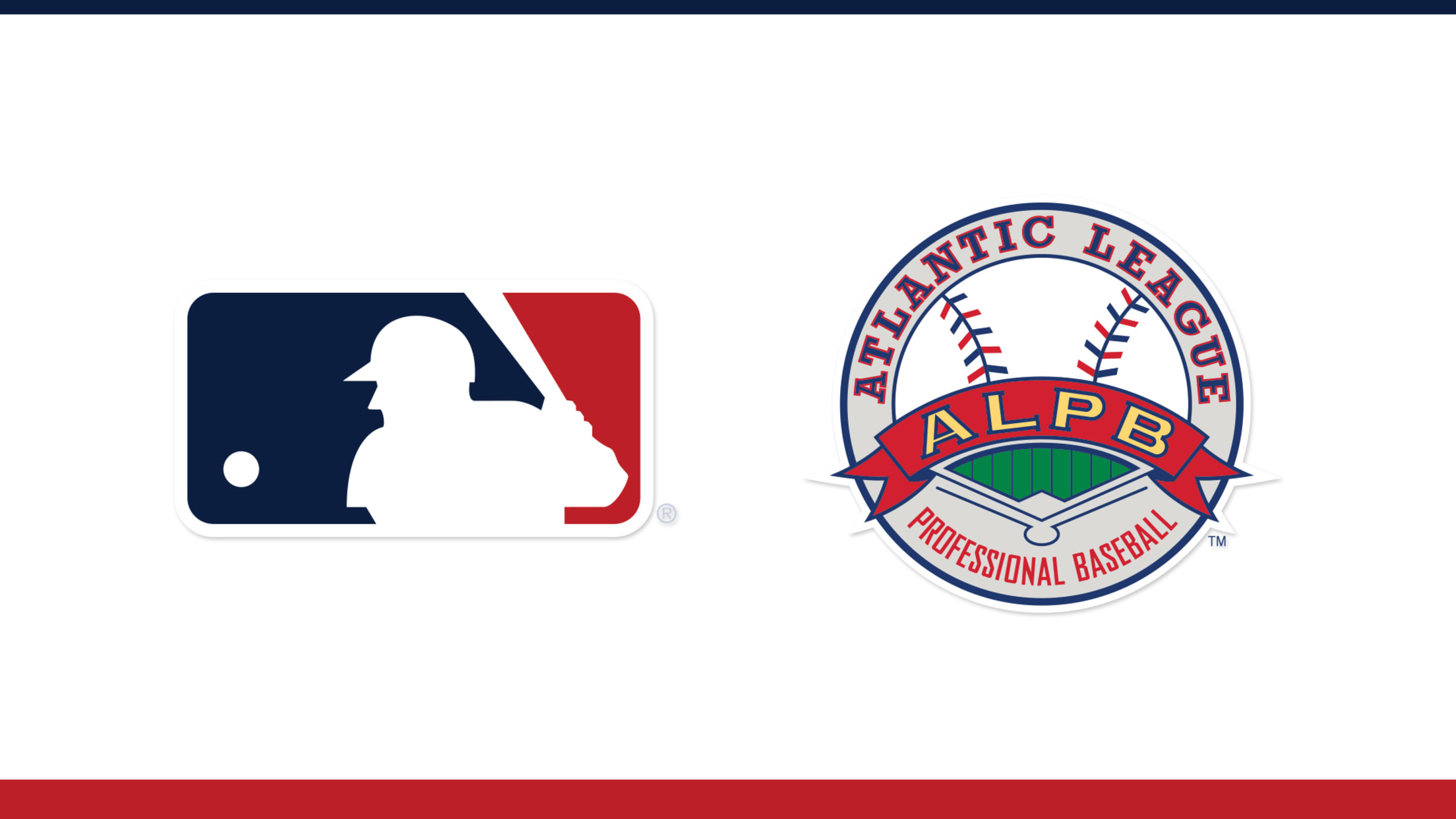 FOR IMMEDIATE RELEASE April 14, 2021 MLB, ATLANTIC LEAGUE ANNOUNCE EXPERIMENTAL PLAYING RULES FOR 2021 ATLANTIC LEAGUE SEASON MLB's Partner League Will Test "Double-Hook" DH and Pushed-Back Pitching Rubber in 2021 Major League Baseball (MLB) and the Atlantic League of Professional Baseball (ALPB) today jointly announced new experimental playing rules
Legends Ink Two Former Kentucky Wildcats to Pitching Staff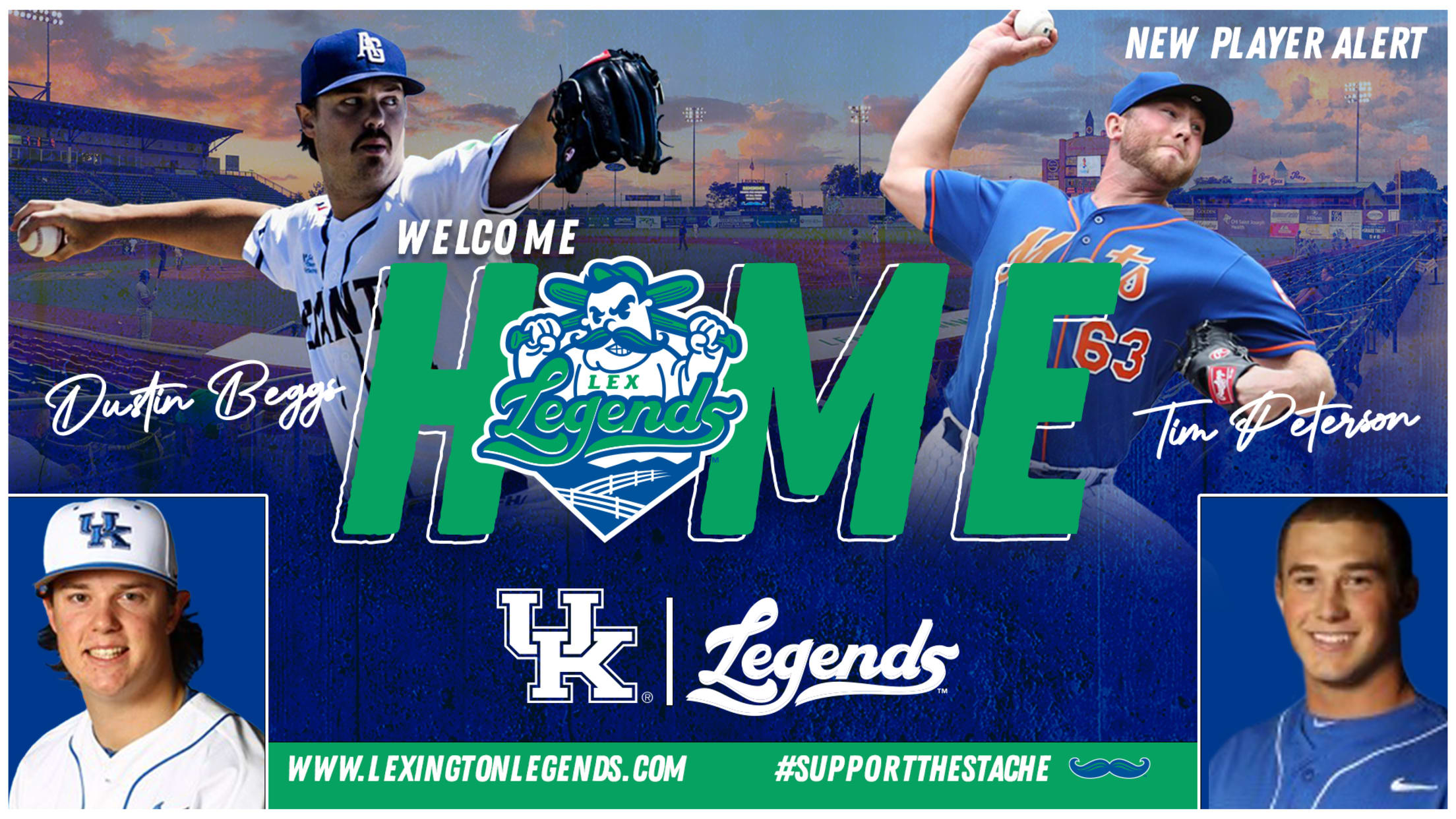 Legends Ink Two Former Kentucky Wildcats to Pitching Staff Legends Park (Lexington, KY) – The Lexington Legends have agreed to terms with two former University of Kentucky Wildcats: Dustin Beggs and Tim Peterson. Tim Peterson returns to Lexington after eight seasons in the New York Mets organization. He made his
Former World Series Pitching Coach To Lead Legends Pitching Staff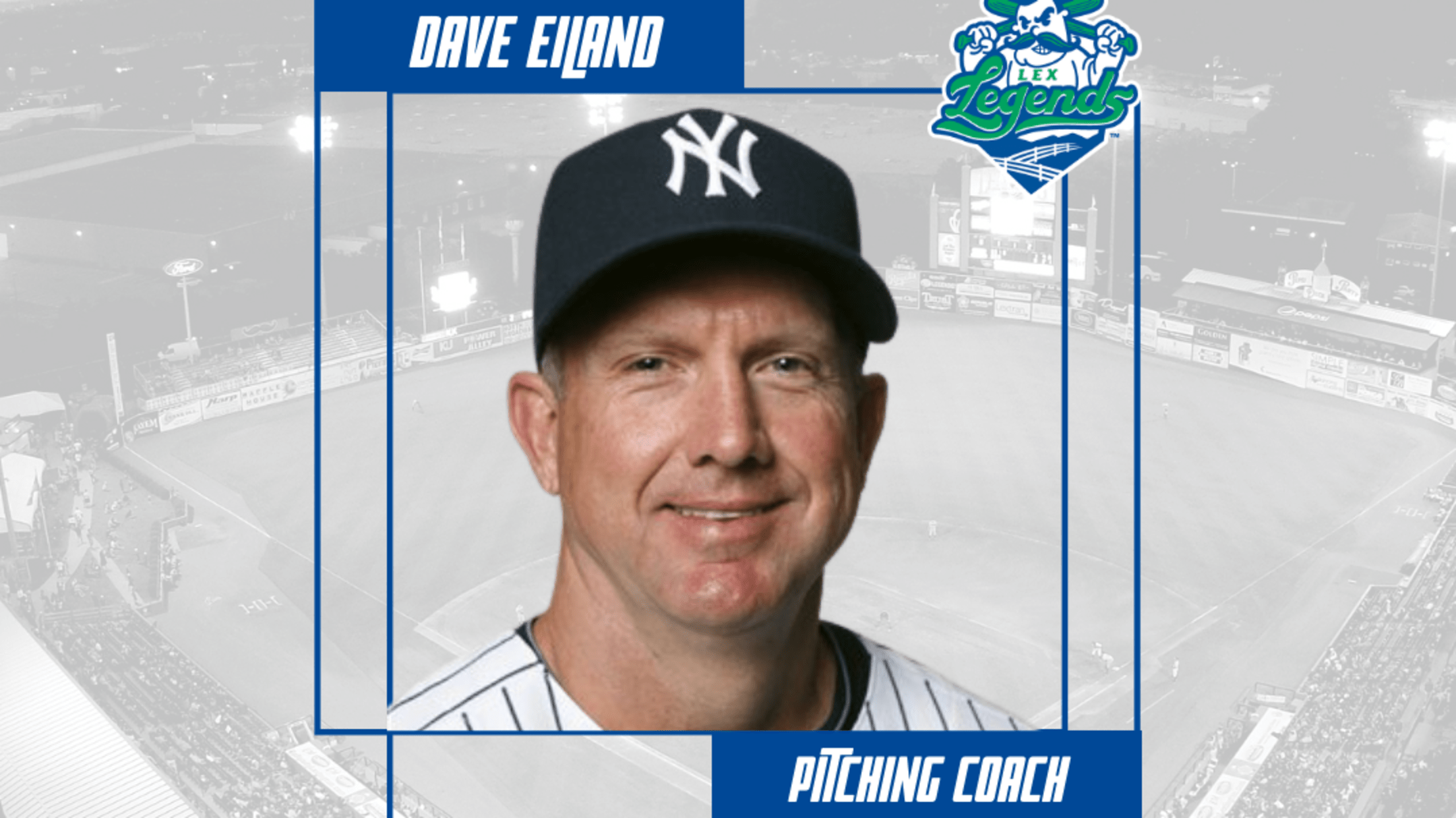 Former World Series Pitching Coach To Lead Legends Pitching Staff Lexington Legends (Lexington, KY) — The Lexington Legends announced today that they have agreed to terms with two-time World Series champion, Dave Eiland. He will serve as the pitching coaching in the Legends inaugural Atlantic League season under manger PJ
Legends agree to terms with Aklinski, Self, Owens, and five more. 
Legends Park (Lexington, KY) — The Lexington Legends announced today that they have agreed to terms with eight players. Former UK Wildcat Ben Aklinski, former Louisville Cardinal Derek Self, and former Boston Red Sox pitcher, Battle of the Bourbon Trail alum Henry Owens, will join five other newly signed players
Legends becomes the 7th team in the MLB's first partner league for 2021.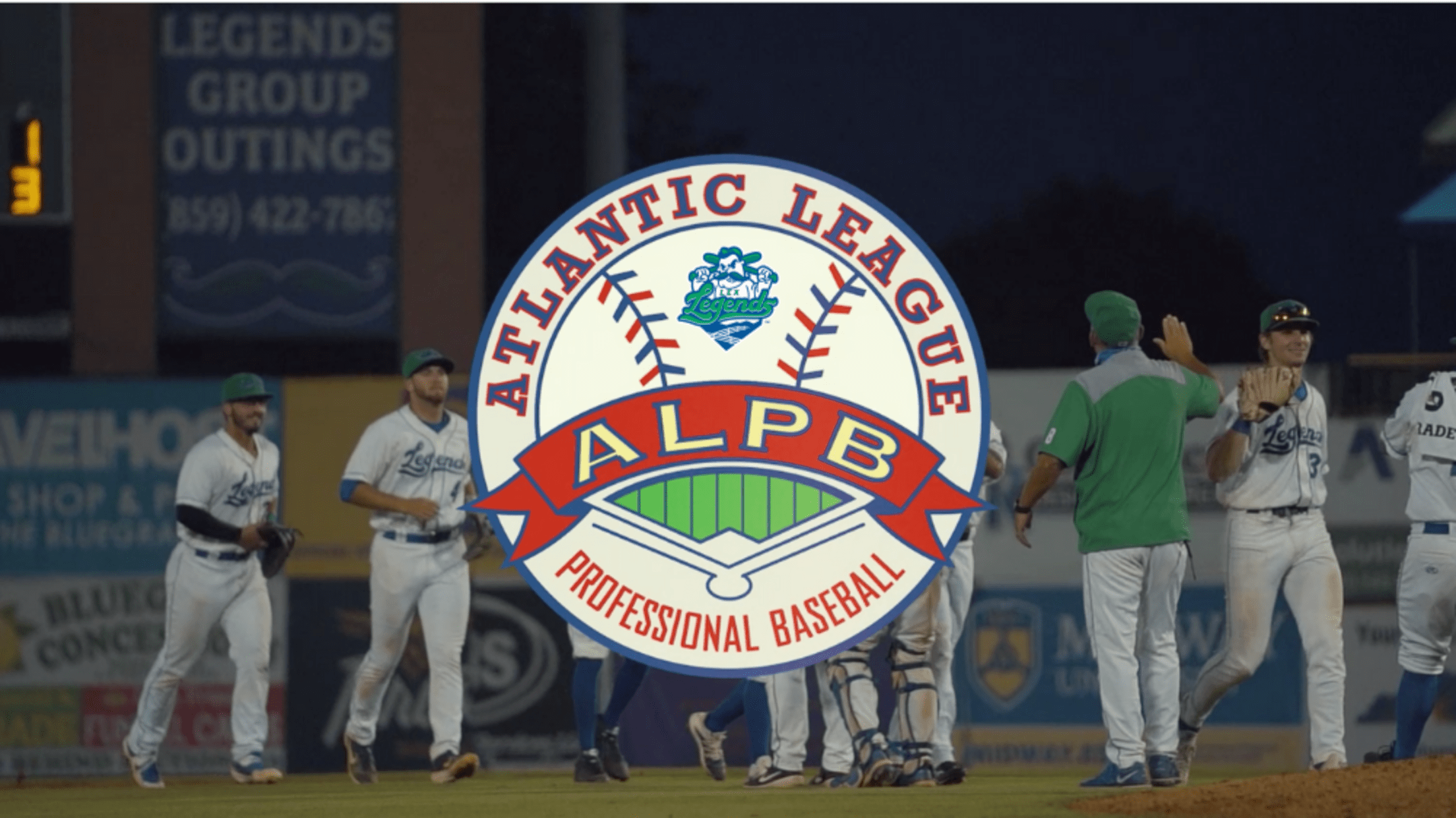 WHITAKER BANK BALLPARK (Lexington, KY) — The Lexington Legends announced today that they have joined the Atlantic League of Professional Baseball (ALPB). The Atlantic League is the first Professional Partner League of Major League Baseball, a player gateway to the Major Leagues, and a leader in baseball innovation. ALPB has
Season on the rocks results in neat Kentucky baseball partnership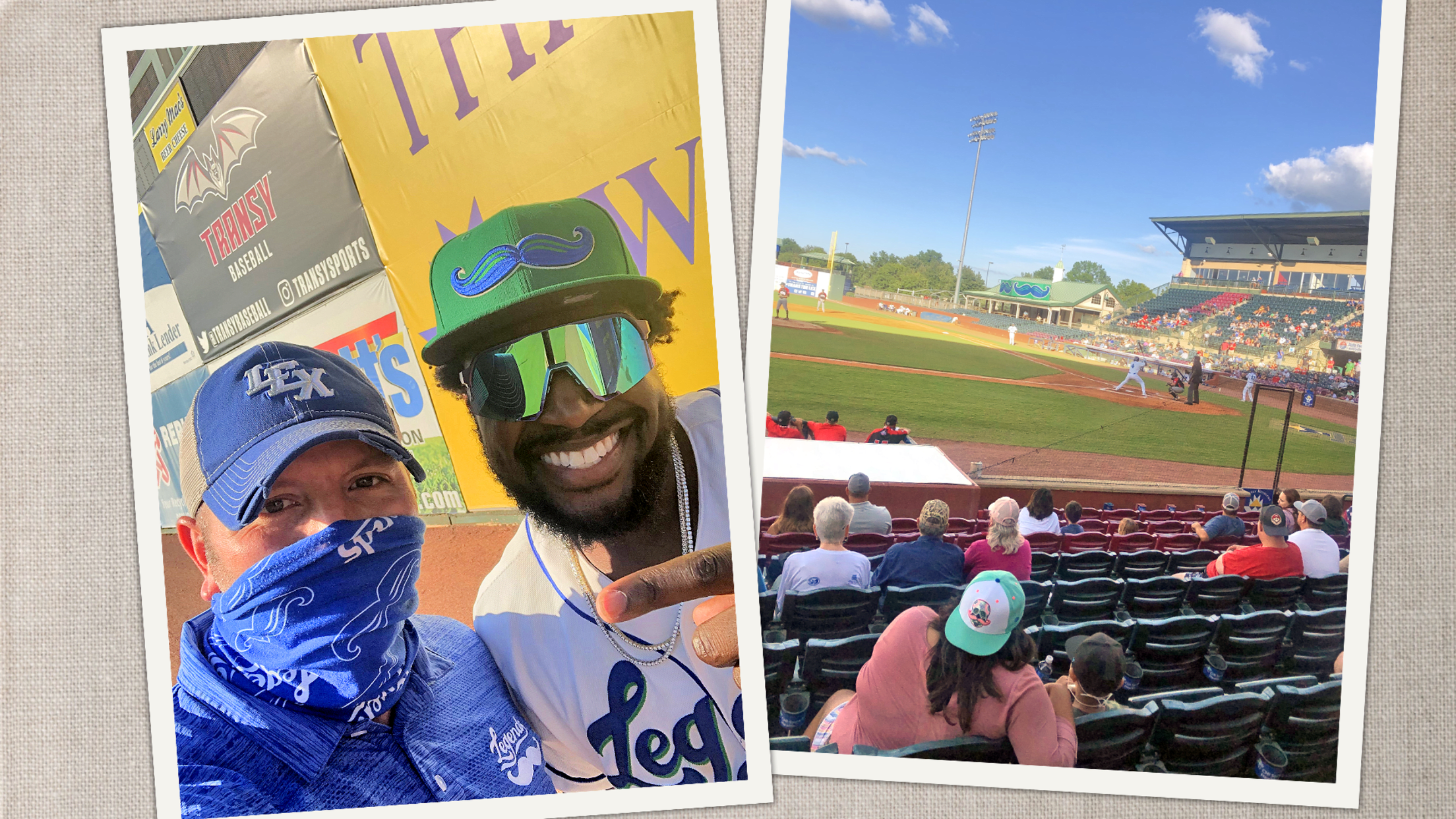 By Benjamin Hill @BensBiz September 10, 2020 Brandon Phillips is a member of the Lexington Legends. Ordinarily, this would sound absurd, and perhaps it still does. What set of circumstances would lead a 39-year-old Cincinnati Reds icon with more than 2,000 hits at the Major League level to come out
Legends to Host Female Minor League Baseball Broadcasters Event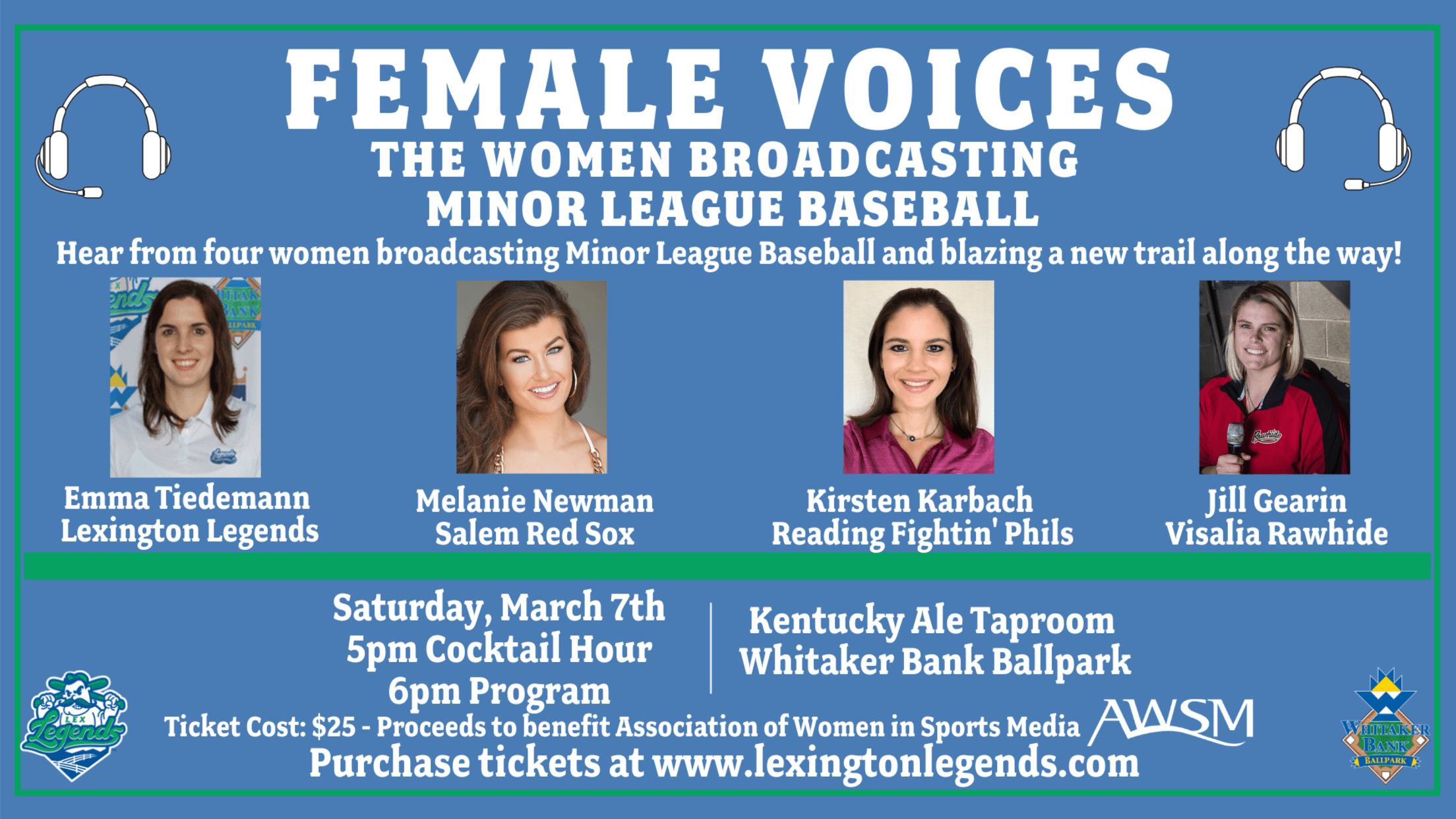 WHITAKER BANK BALLPARK (Lexington, KY) - The Lexington Legends are excited to host a one-of-a-kind event, Female Voices: The Women Broadcasting Minor League Baseball at Whitaker Bank Ballpark on March 7th at 6pm. This event will feature four women currently broadcasting Minor League Baseball: Emma Tiedemann (Lexington Legends), Kirsten Karbach
Brooks Conrad Returns to Manage Reigning South Atlantic League Champions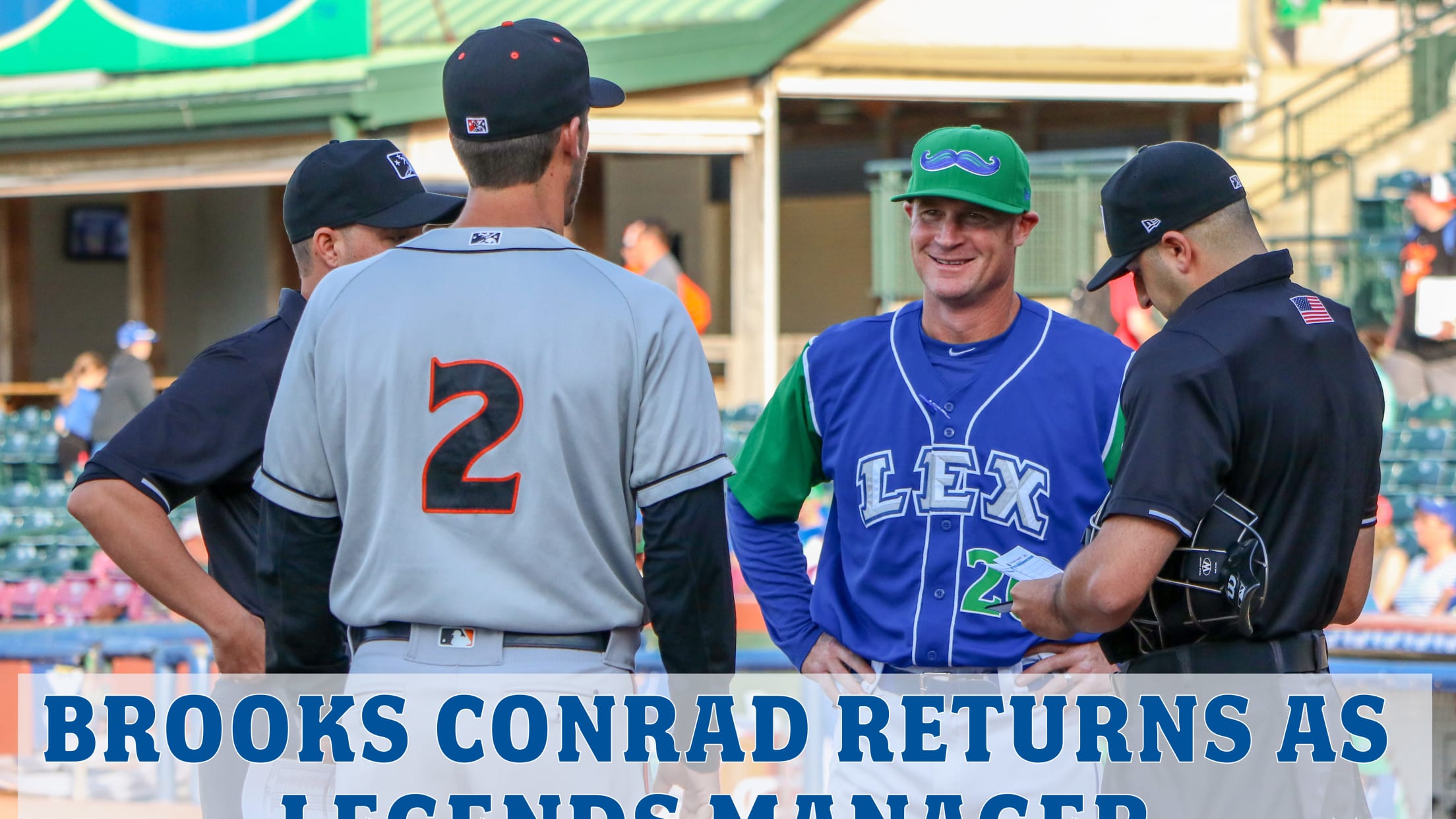 WHITAKER BANK BALLPARK (Lexington, KY) - In conjunction with the Kansas City Royals, the Lexington Legends are excited to announce their 2020 field staff. After leading the Legends to their second straight South Atlantic League Championships in 2019, Brooks Conrad returns for his second season in Lexington. He will be
Legends Receive Bob Freitas Award as Top Single A Organization by Baseball America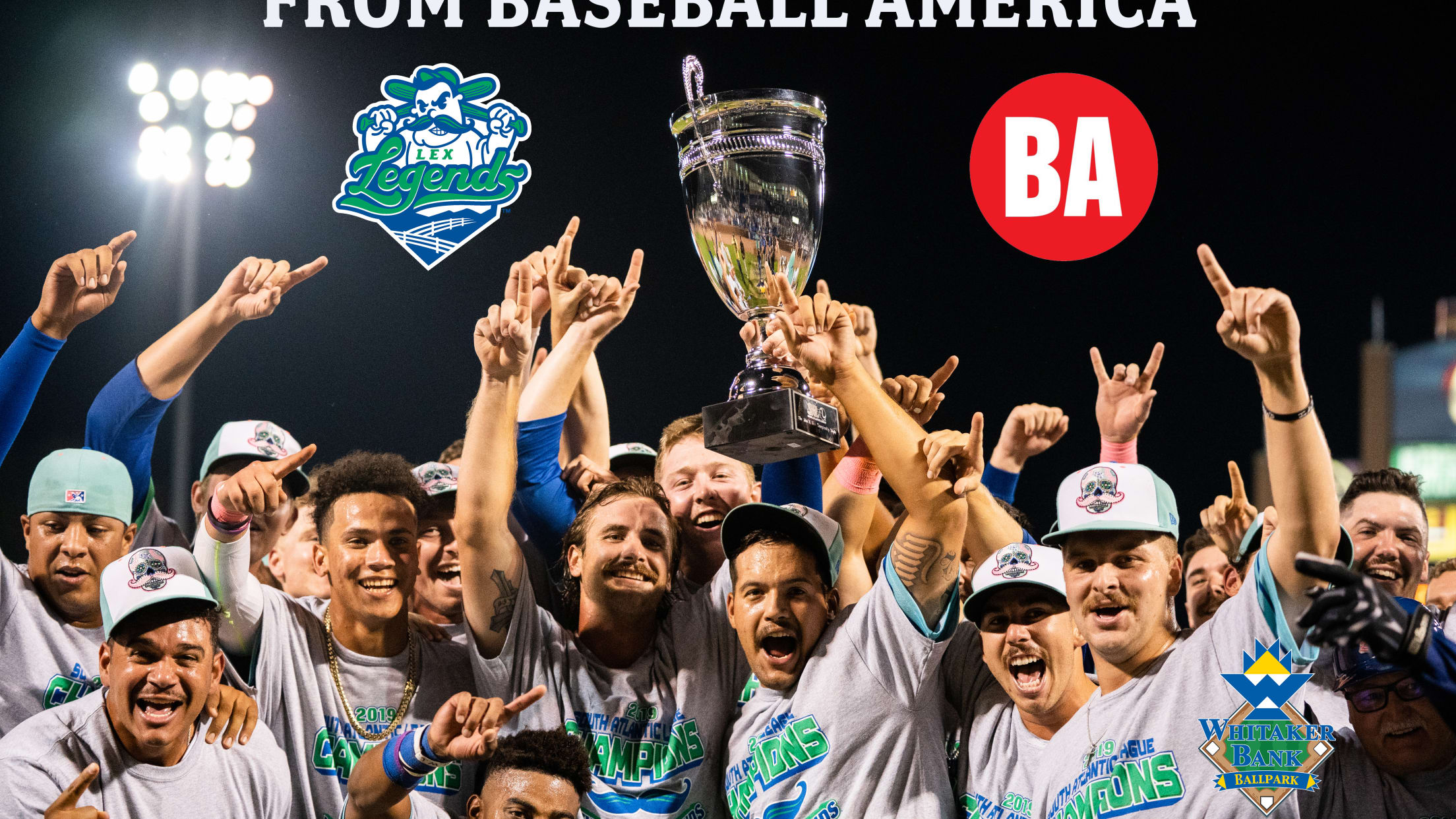 WHITAKER BANK BALLPARK (Lexington, KY) - The Lexington Legends are excited to receive one of the greatest honors in Minor League Baseball. Baseball America has named the Legends as the 2019 Single-A recipient of the prestigious Bob Freitas Award. "This is a tremendous honor for the Legends," said Legends President/CEO,
Lexington Legends and Bowling Green Hot Rods Announce 2020 at Whitaker Bank Ballpark
WHITAKER BANK BALLPARK (Lexington, KY) - The Lexington Legends (Class-A Affiliate of the Kansas City Royals) and the Bowling Green Hot Rods (Class-A Affiliate of the Tampa Bay Rays) are excited to announce an agreement to play an exhibition game between the two clubs on Tuesday, April 7th, 2020 at
Legends Clinch Back-To-Back South Atlantic League Championships with Late Inning Theatrics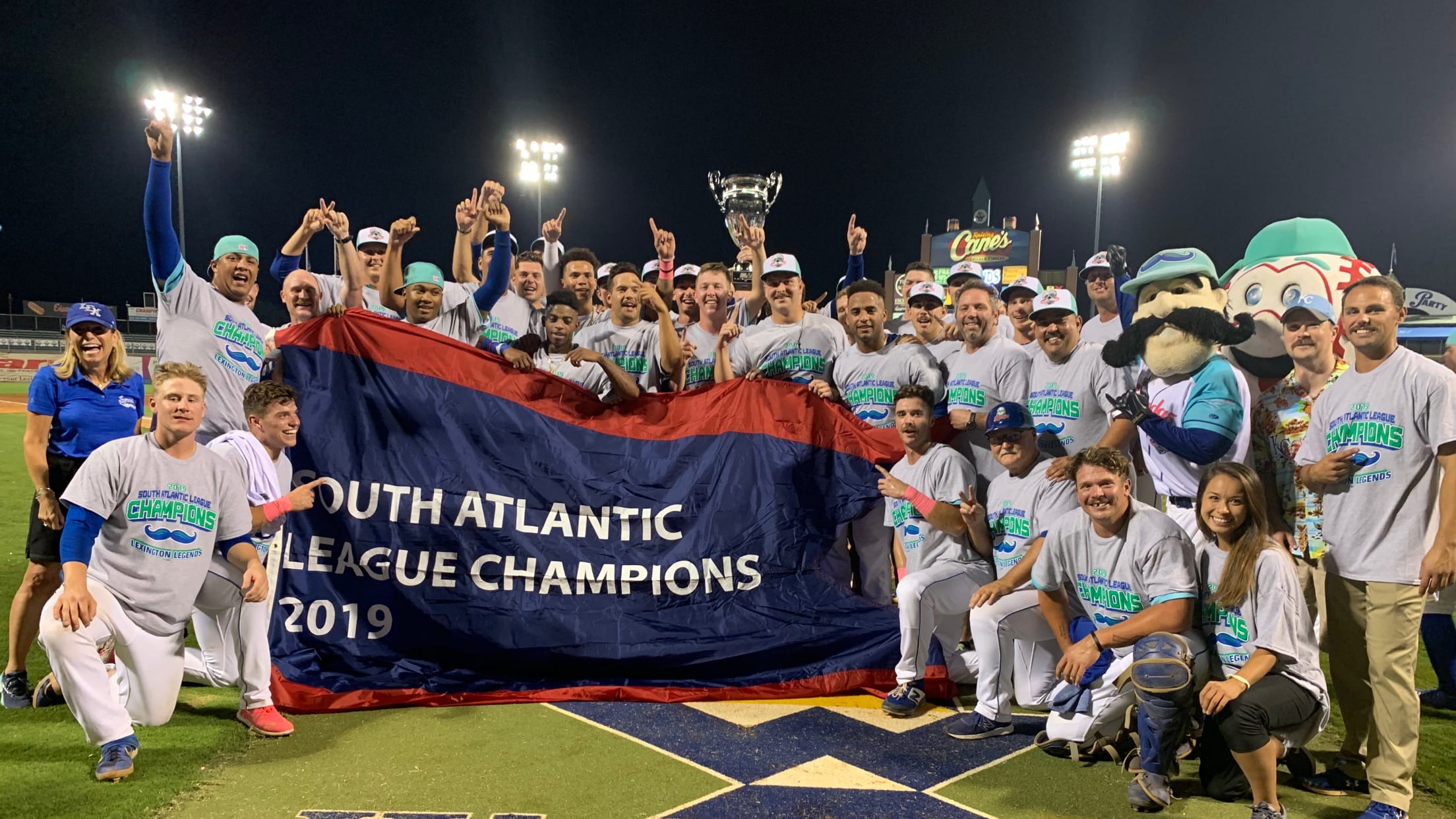 WHITAKER BANK BALLPARK (Lexington, KY) - The Lexington Legends claimed back-to-back South Atlantic League Titles with a walk-off two-run home run by Reed Rohlman in the bottom of the 13th inning. Lexington jumped out to a lead in the bottom of the sixth inning. Jeison Guzman lined a leadoff single
Hickory Hands Lexington First Playoff Loss
WHITAKER BANK BALLPARK (Lexington, KY) - After a perfect start to the playoffs, the Lexington Legends fell to the Hickory Crawdads 5-1. The Legends still keep the 2-1 edge in the best of five, South Atlantic League Championship Series. In the top of the third inning, Jax Biggers drew a
Legends Headed Back to SAL Championship Series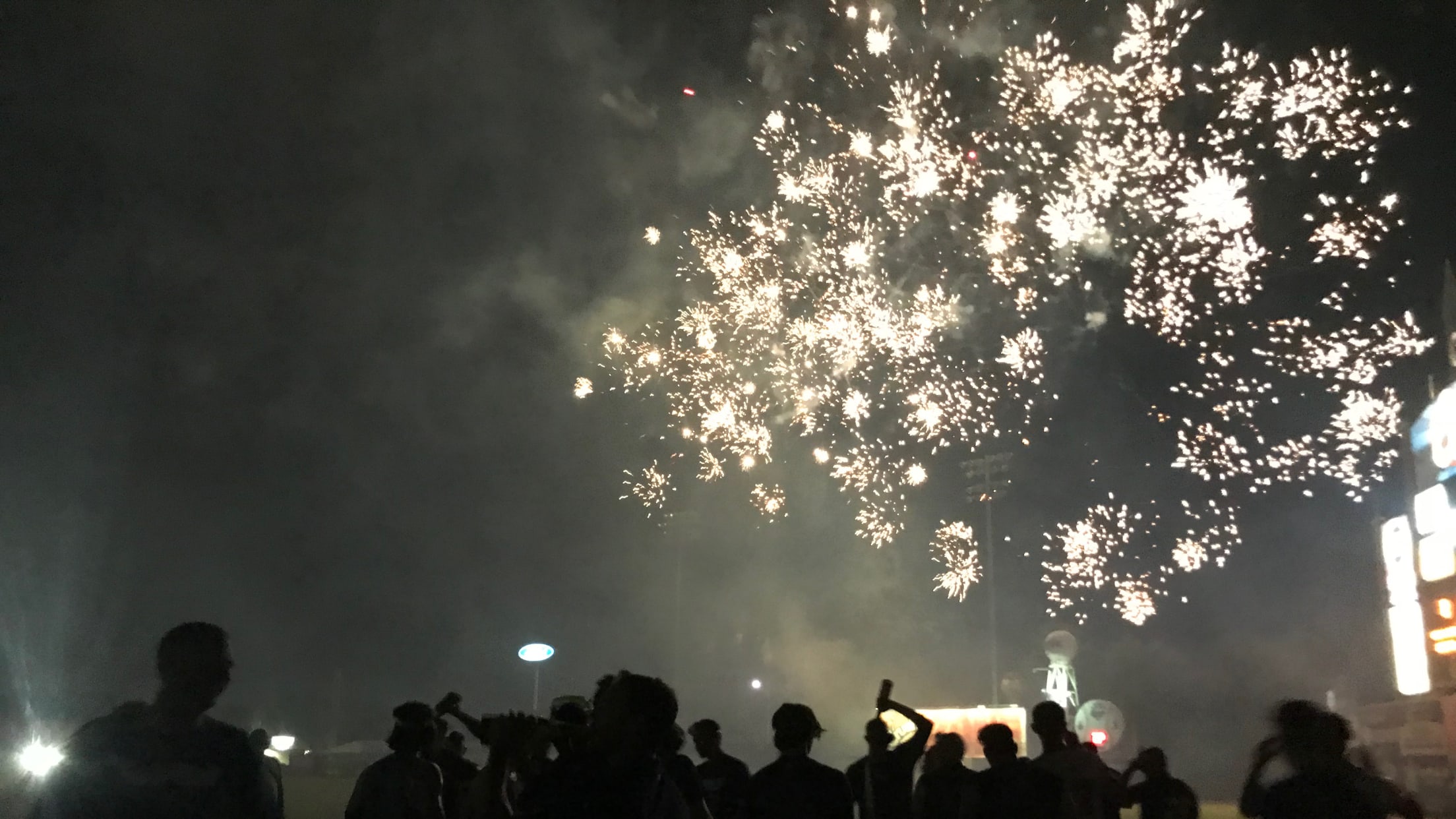 WHITAKER BANK BALLPARK (Lexington, KY) - The Lexington Legends clinched a spot in the South Atlantic League Championship with a 4-2 victory over the Augusta GreenJackets. With the Southern Division conquered, the Legends next look to the Northern Division. Lexington will face the Hickory Crawdads, single-A affiliate of the Texas
Lexington's Emma Tiedemann Named SAL Media Relations Director of the Year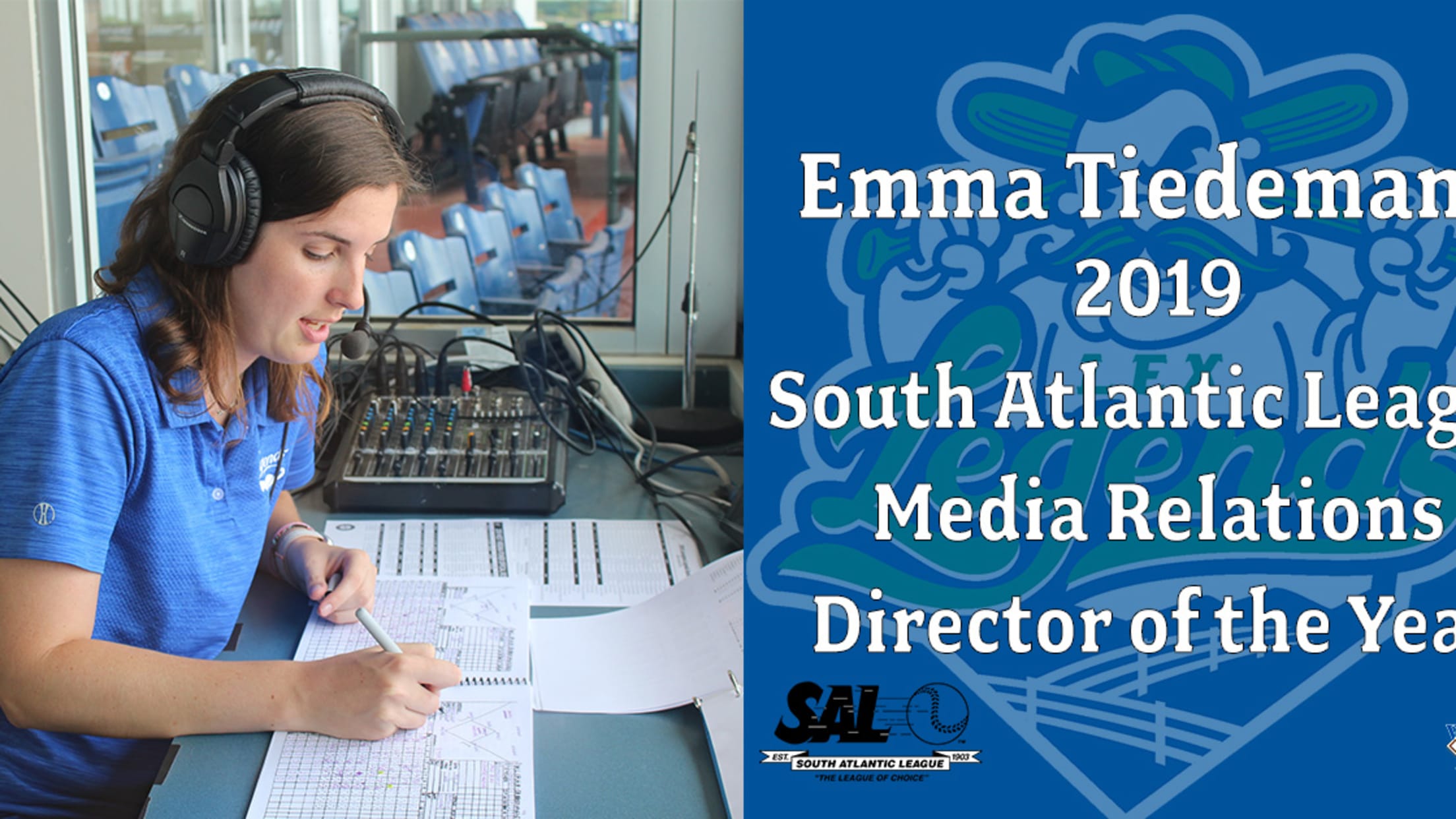 WHITAKER BANK BALLPARK (Lexington, KY) - Emma Tiedemann of the Lexington Legends has been selected as the South Atlantic League's Media Relations Director of the Year, which recognizes outstanding performance in achieving publicity and visibility for their club through traditional, broadcast and digital media."Emma truly is a one of a
Lexington Powers Down West Virginia with Doubleheader Sweep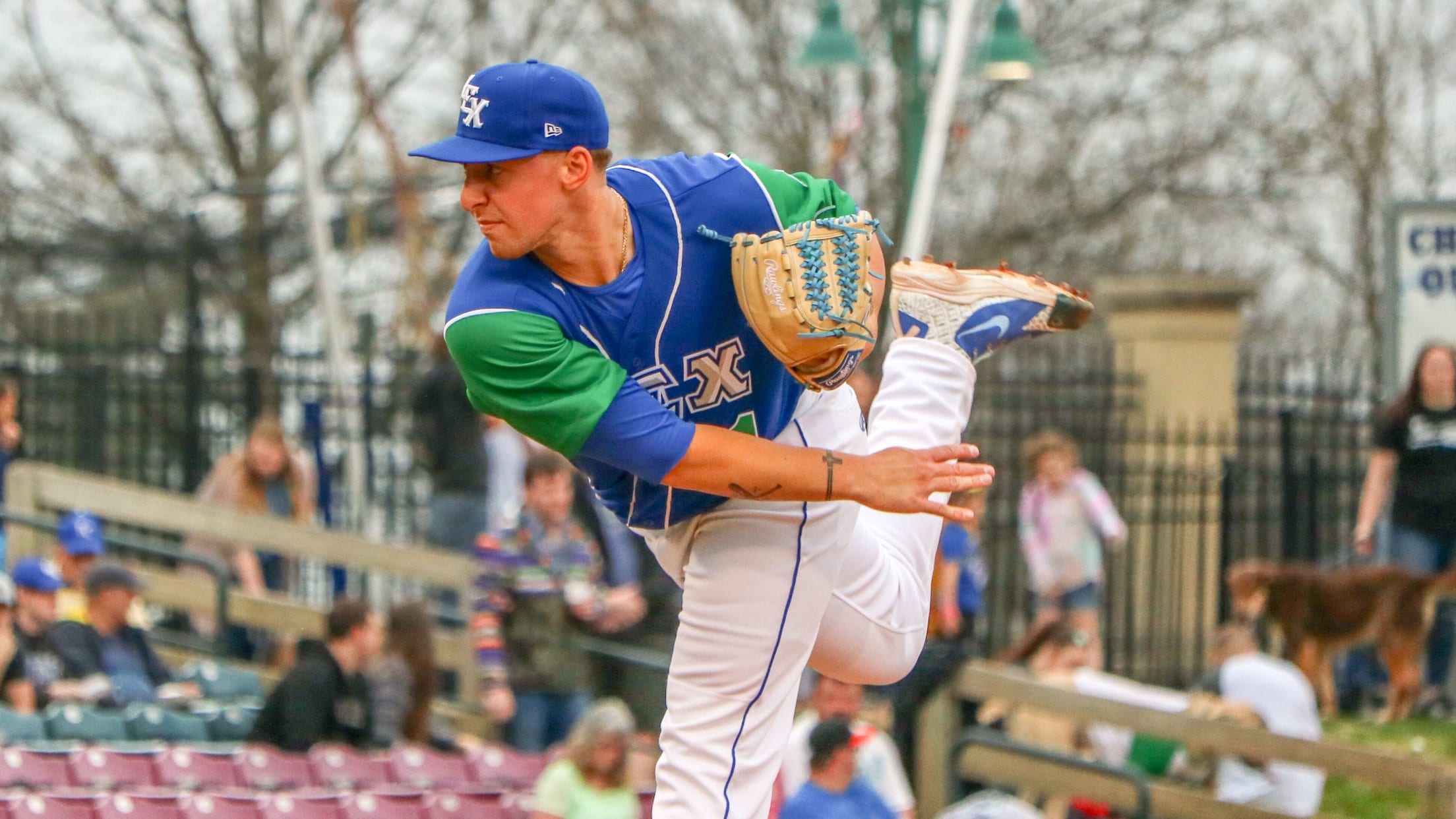 WHITAKER BANK BALLPARK (Lexington, KY) - After what seemed like endless rain, the clouds parted for a beautiful day for baseball. The days off proved positive for the Lexington Legends as they swept the West Virginia Power 4-2 and 6-1. The Power plated their only runs in the top of