Lopez Tallies 500th Hit, Bats Out-Slugged 9-3 by Clippers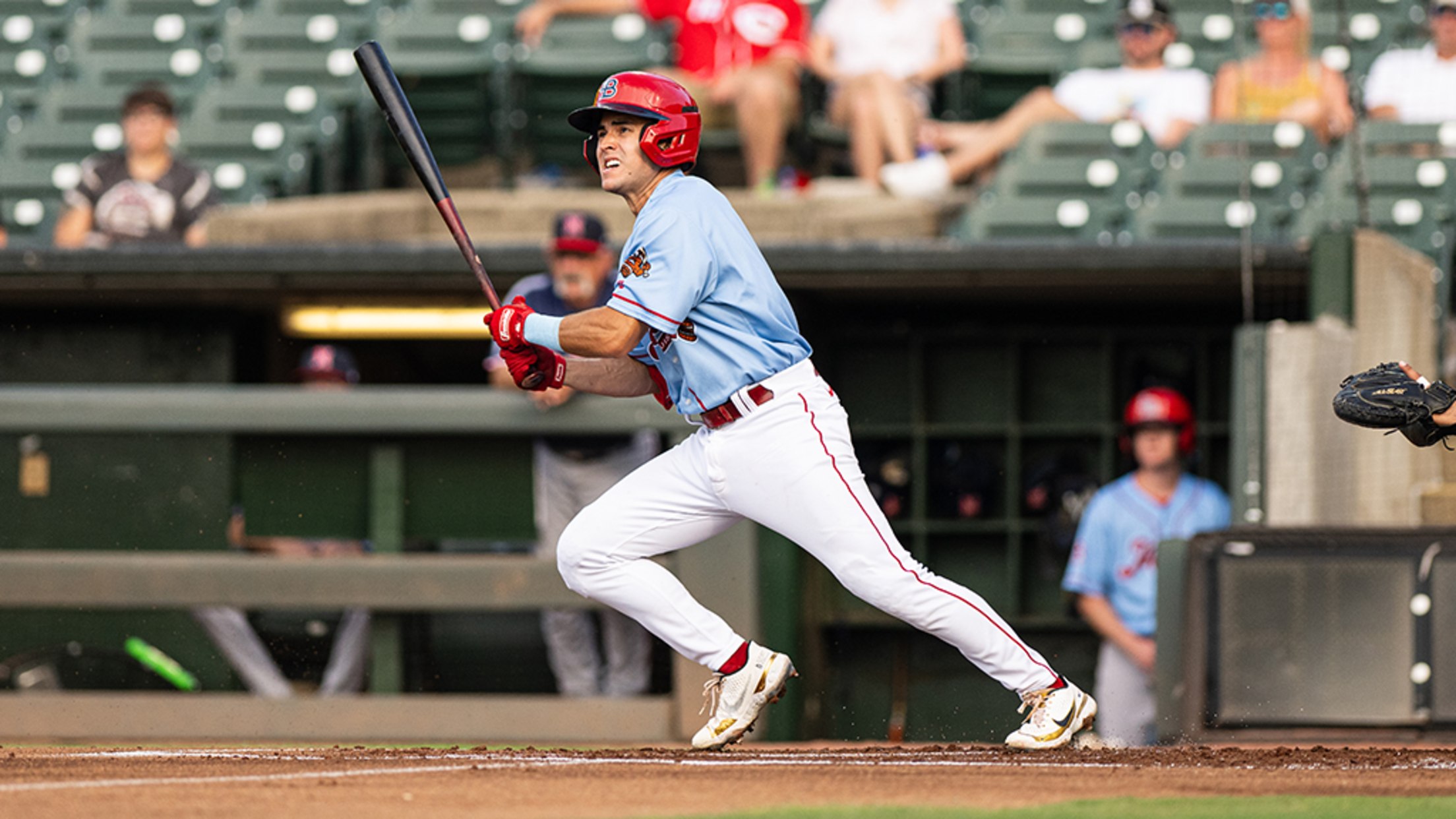 LOUISVILLE, KY – Alejo Lopez notched his 500th career Minor League hit but homeruns spelled the difference as the Louisville Bats (40-56) were out-slugged 9-3 by the Columbus Clippers (55-41) on Friday night at Louisville Slugger Field. [Box Score] Louisville got on the board first for the third time in
LOUISVILLE, KY – Alejo Lopez notched his 500th career Minor League hit but homeruns spelled the difference as the Louisville Bats (40-56) were out-slugged 9-3 by the Columbus Clippers (55-41) on Friday night at Louisville Slugger Field.
Louisville got on the board first for the third time in the series in the home half of the second inning. Max Schrock laced a double into right field to get into scoring position with one out. Alejo Lopez singled on a line drive to center field to move Schrock to third before Ronnie Dawson brought him home with a sacrifice fly to left field and give the Bats an early 1-0 lead.
Bats starter starter Randy Wynne continued an impressive stretch of outings. Wynne was perfect through the first three innings and retired the first ten batters he faced before allowing a baserunner.
The Clippers finally got on the board in the fourth, scoring three in the top of the inning, courtesy of a three-run homerun to take a 3-1 lead.
Louisville cut into the Clippers' lead in the bottom half of the inning, taking advantage of a two-out walk by Schrock. Lopez moved him to third on a double in the alley, his 500th career Minor League hit, before a wild pitch brought him home and put the Bats back within one at 3-2.
The Bats tied the game in their next at bat. Chuckie Robinson kicked off the inning with a leadoff walk before Reds rehabber Albert Almora moved him to third with a line shot single to right. TJ Friedl brought Robinson home with a broken bat single through the right side to tie the game 3-3 through five.
Columbus added six runs over the next three innings, including a two-run and three-run homerun in the sixth and seventh innings, respectively, that would spell the difference as the Bats fell 9-3.
The Bats and Clippers will play game five tomorrow night, with first pitch set at 7:05 pm E.T. Southpaw Brandon Williamson (1-2, 4.50) will take the bump for Louisville while right-handed pitcher Peyton Battenfield (6-5, 3.32) will get the ball for Columbus.