Louisville Bats Notes: August 24
The Bats and Indians begin a four-game split series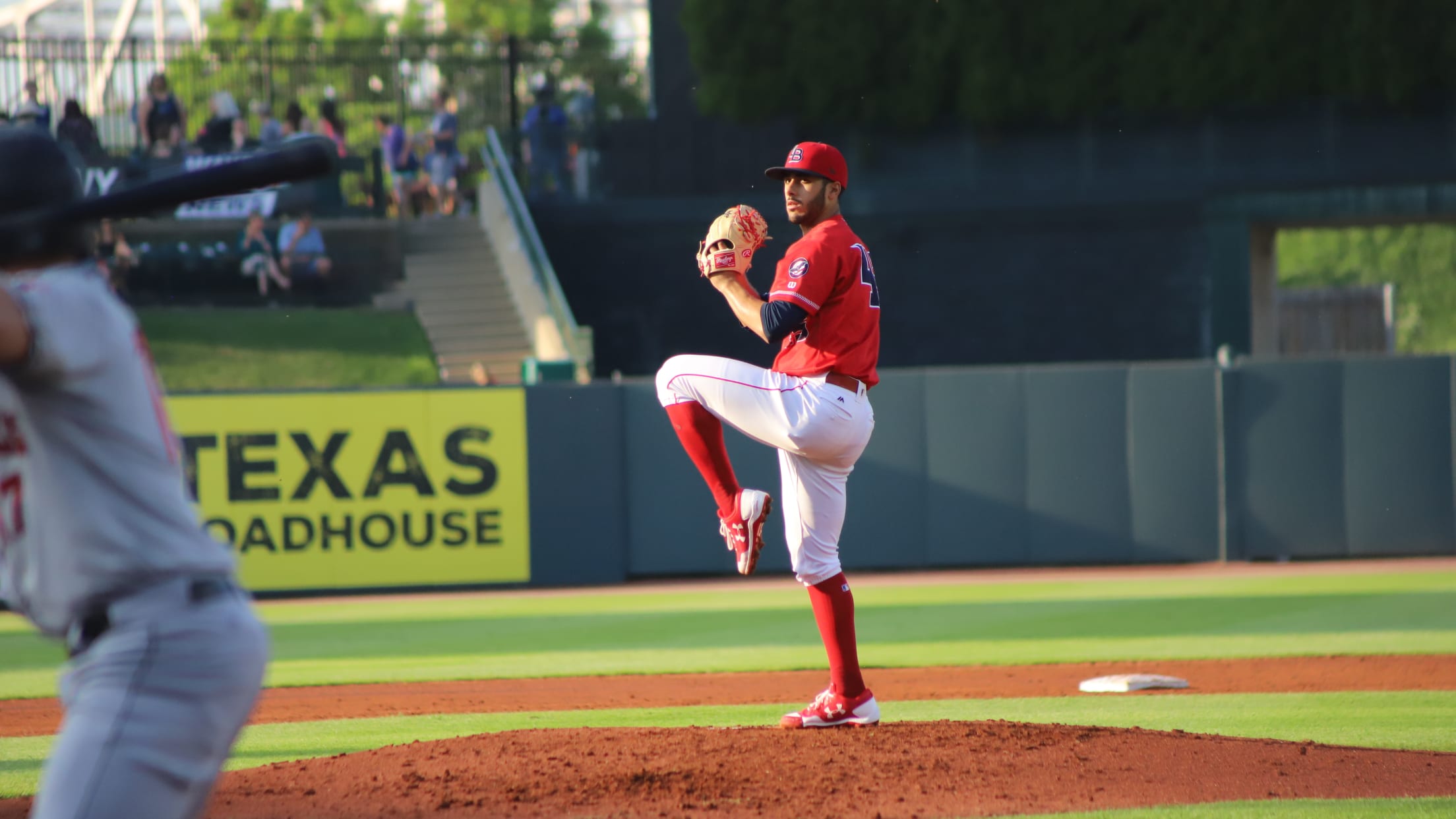 (Taris Smith / Louisville Bats)
TONIGHT'S GAME: The Louisville Bats and Indianapolis Indians start a four-game split series tonight at Louisville Slugger Field. The Bats are coming off a 5-2 comeback win on Thursday after dropping consecutive games against the Toledo Mud Hens, avoiding the sweep yesterday. Tonight, right-hander Keury Mella makes his second Louisville
TONIGHT'S GAME: The Louisville Bats and Indianapolis Indians start a four-game split series tonight at Louisville Slugger Field. The Bats are coming off a 5-2 comeback win on Thursday after dropping consecutive games against the Toledo Mud Hens, avoiding the sweep yesterday. Tonight, right-hander Keury Mella makes his second Louisville since being optioned by Cincinnati on August 13.
AGAINST INDIANAPOLIS: The Bats and Indians meet for the first time in the second half, last facing off in a four-game split series from July 2-5, with each club winning a pair of games. This go-around will also be a split series, with the first 2 games at Louisville Slugger Field on Friday and Saturday. A whopping 8 of the final 11 matchups of the season for the Bats will come against Indianapolis, with 4 set to take place at each ballpark. In 12 matchups so far this season, the top farm club of the Pittsburgh Pirates are 7-5 against the Bats, outscoring them 45-36.
ONE WIN AWAY: The Bats currently own a 55-71 record, just one win shy of their win total from last season. In 2017, Louisville finished the season with a 56-86 record, 23.0 games back of IL West Division winner Indianapolis. Currently, the Bats are 12.5 games back of IL West leaders Columbus and Indianapolis, who share the division lead coming into play on Friday.
SIXTH MAN: Right-hander José López tossed a quality start in the Bats' 5-2 win over the Mud Hens last night, giving up just one run in 6.1 innings. In the Bats' last 6 games, their starting pitchers have combined for a 1.57 ERA, allowing just 6 earned runs in 34.1 innings on the mound. Lopez, Keury Mella, Tyler Mahle, Lucas Sims and Justin Nicolino have combined for 10 walks and 26 strikeouts, with the Bats going 3-3 in those games.
JOSH SPICE: In his last 12 games, Josh VanMeter has 7 multi-hit games, including 5 three-hit games. Last night, he went 3-for-4 with a double and 3 RBI. He's recorded multiple hits in each of his last 4 games, batting .625 (10-for-16) with 4 doubles, one triple, one home run and 6 RBI. In that span, VanMeter leads the International League in average, hits and doubles.
NATIONAL LEAGUE BASEBALL: The Bats playing their final 8 of their final 11 games of the 2018 season against the Indianapolis Indians also means they will be playing 8 of the last 11 with NL rules. LOU is 15-18 (.455) against NL-affiliated clubs, while 40-53 (.430) against American League affiliated clubs. The remaining 4 games at Louisville Slugger Field this season will feature NL rules.
COMEBACK WIN: The Bats trailed 1-0 and 2-1 in yesterday's game, before erupting for a 4-run bottom of the eighth to capture a 5-2 win in the series finale. It was the 22nd come-from-behind victory for Louisville this season, and their first since August 8 vs. Pawtucket, when LOU trailed 1-0 and 5-2, before winning 6-5 after scoring 4 runs in the bottom of the eighth just like they did last night. Right-hander Kevin Quackenbush got the save in each of those games, tossing scoreless ninth innings.
HIPS DON'T LIE, BUT HITS DO: Both Louisville and Toledo each recorded 9 hits in yesterday's game, with LOU winning 5-2. Still, in 5 of the Bats' last 7 games and 6 of their last 9, the team that records more hits in the game ended up losing. Last night was the first time LOU and its opponent were equal in the hit column since July 30, when Toledo defeated Louisville 6-4 at Fifth Third Field, with each team getting 13 hits.