Lucas Sims Named IL Pitcher of the Week
The right-hander shut out the Clippers in 7.0 innings, allowing just one hit while striking out 11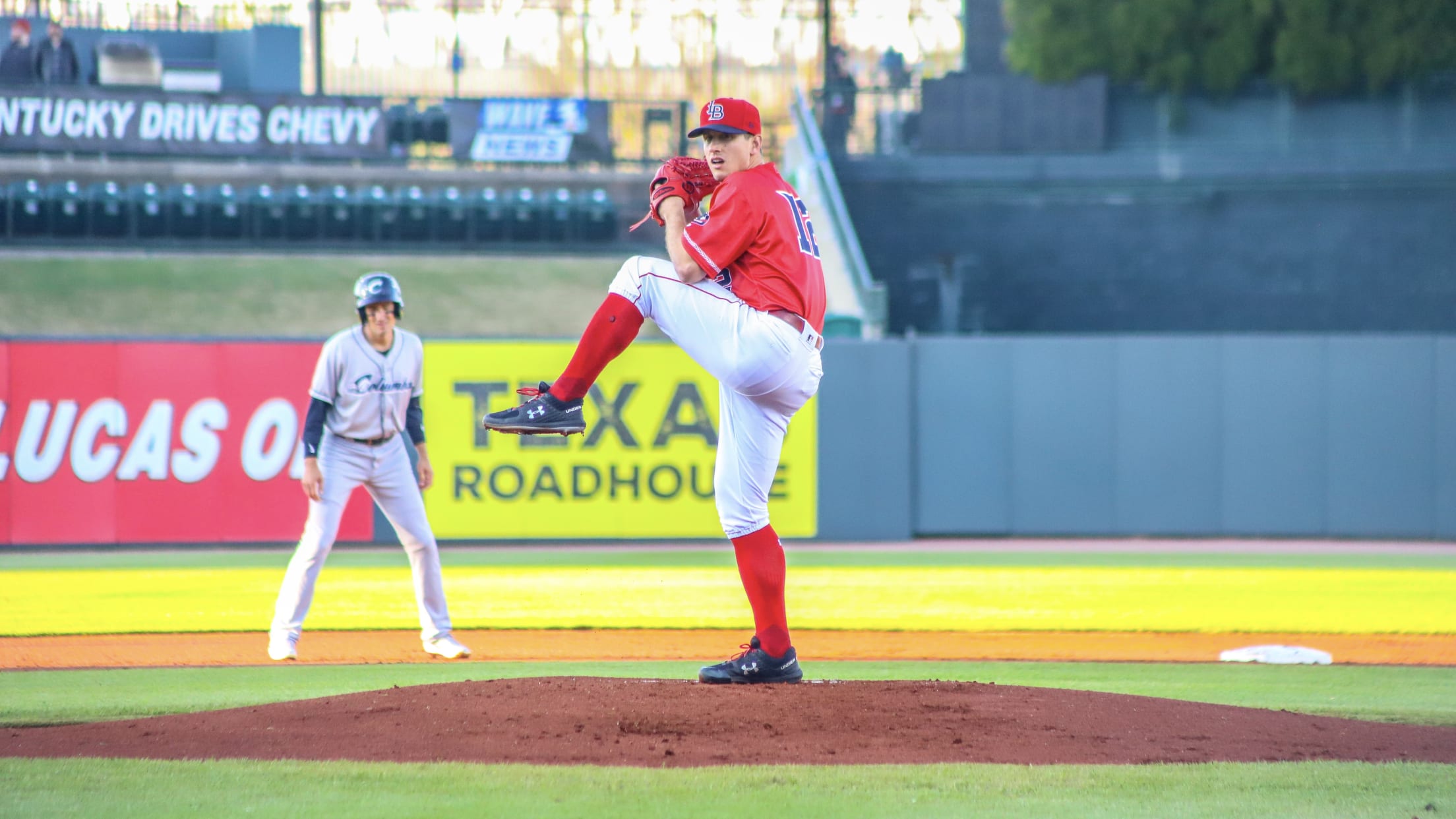 (Taris Smith / Louisville Bats)
Louisville Bats starting pitcher Lucas Sims has been named the International League's Pitcher of the Week for July 1-7. In a start on July 4 at Columbus, the right-hander tossed 7.0 scoreless innings, allowing just one hit with two walks and 11 strikeouts. The lone hit was a Mark Mathias
Louisville Bats starting pitcher Lucas Sims has been named the International League's Pitcher of the Week for July 1-7.
In a start on July 4 at Columbus, the right-hander tossed 7.0 scoreless innings, allowing just one hit with two walks and 11 strikeouts. The lone hit was a Mark Mathias single in the second inning, in a 7-0 Bats win.
Sims (5-0, 4.74) currently leads the IL with 97 strikeouts, and has accounted for all 3 of Louisville's double-digit strikeout performances this season, including 10 strikeouts on April 15 vs. Columbus and a career-high 13 strikeouts on April 20 at Indianapolis.
The 25-year-old Sims is the first Bats pitcher to win the IL Pitcher of the Week award this season, with RHP Robert Stephenson last winning it July 23-29, 2018. Sims is the third Louisville player to win an in-season award in 2019, joining IF Josh VanMeter (April's IL Player of the Month) and OF Phillip Ervin (Batter of the Week, May 27-June 2).
Sims is one of 3 Bats who was named to the 2019 IL All-Star team, joining VanMeter and OF Aristides Aquino. He's the first Louisville starting pitcher to be named an All-Star since RHP Greg Reynolds in 2013.
The Cincinnati Reds acquired Sims, RHP Matt Wisler and OF Preston Tucker from the Atlanta Braves in exchange for OF Adam Duvall in a trade on July 30, 2018.