Notes: Santillan Out of Pen, Barrero Lifts 1st Triple-A HR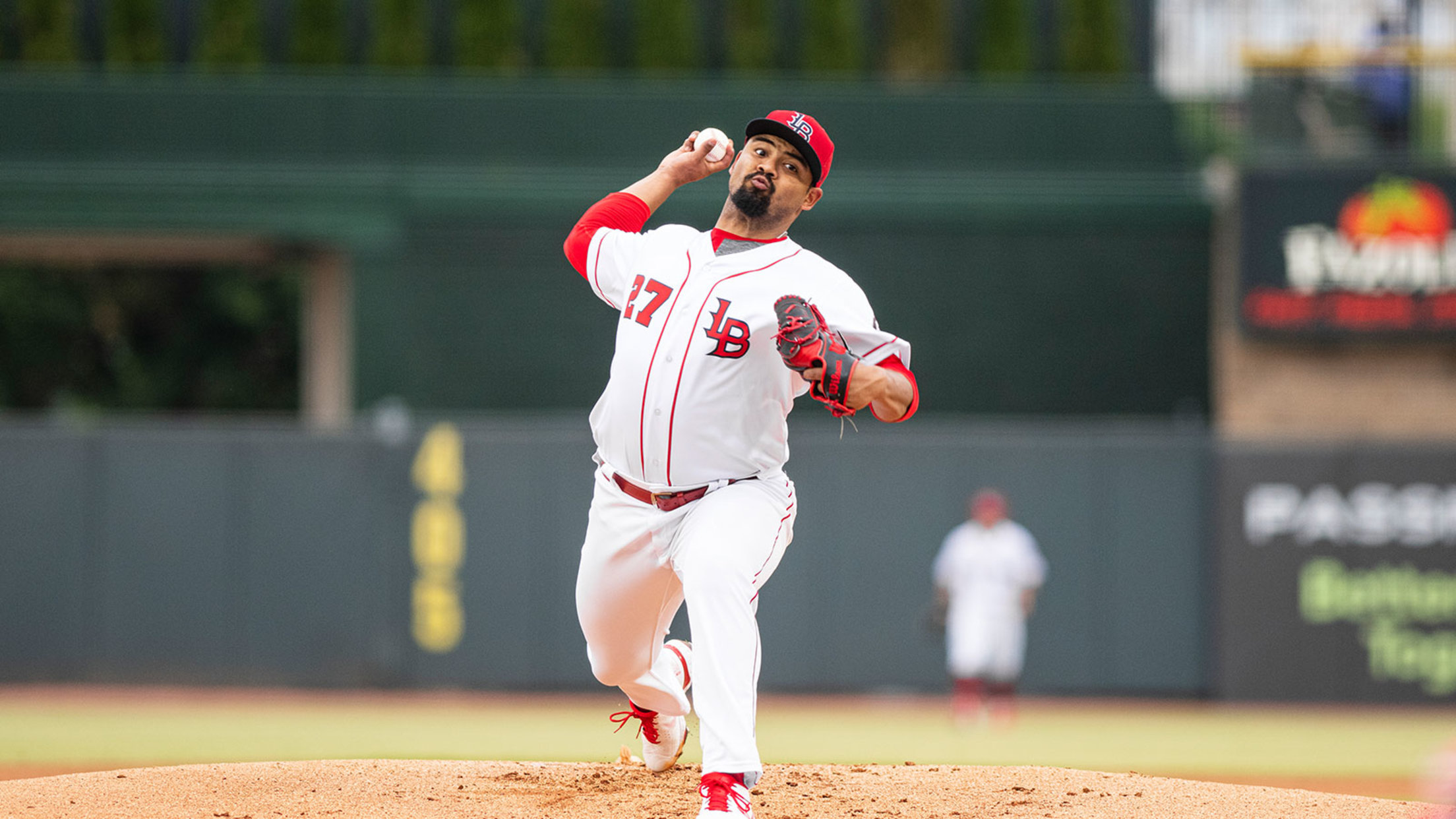 Hoffman to Make Additional Rehab Start/Takahashi Pushed to Saturday RHP Jeff Hoffman will make a third rehab start with the Bats Friday in Nashville. RHP Bo Takahashi was originally scheduled to start Friday, but will now take his scheduled turn in the rotation Saturday instead. Hoffman has authored back-to-back scoreless
Hoffman to Make Additional Rehab Start/Takahashi Pushed to Saturday
RHP Jeff Hoffman will make a third rehab start with the Bats Friday in Nashville. RHP Bo Takahashi was originally scheduled to start Friday, but will now take his scheduled turn in the rotation Saturday instead.
Hoffman has authored back-to-back scoreless appearances thus far during his rehab stint with the Bats. He blanked Indy over 2.0 frames on June 22 before tossing 4.0 shutout innings with just two hits against the Indians on June 27.
Morrison Pushes On-Base Streak to 14 Games
Logan Morrison extended his on-base streak to each of his first 14 games with the Bats with a double last night in Nashville. Morrison has reached safely in 26 of his 57 plate appearances with the Bats (.456 OBP) and ranks fifth among Triple-A left-handed hitters in average since his debut with a .340 clip at the plate.
He has now also scored or driven in a run in nine of his 14 games with Louisville.
Santillan to Work Out of Bullpen
According to Bats skipper Pat Kelly, Tony Santillan will work out of the bullpen when he makes his first appearance with the Bats since being optioned from Cincinnati. Santillan was recalled by the Reds on June 12 and went 1-2 with a 3.78 ERA and 20 strikeouts over his first four career MLB games.
The right-hander features an effective fastball-slider combo that helped him to pace all of Triple-A East in strikeouts prior to his promotion to the Reds.
Garcia Extends Scoreless Streak to 12 Games
Edgar Garcia extended his scoreless streak to 12 consecutive appearances with a shutout ninth and save in last night's win. Since MLBAM data tracking began in 2005, only eight Bats pitchers have authored longer scoreless streaks, with the longest such streak at 31 games by Jumbo Diaz from June 10, 2015 - June 14, 2016 (34.2ip).
The last Bats pitchers to make more than 12 consecutive scoreless appearances is Tanner Rainey, who went 18 appearances without a run from June 6, 2018 - Aug. 4, 2018. Garcia has allowed just five hits and three walks with 19 strikeouts during his current scoreless streak.
Barrero Launches First Triple-A Homer
Jose Barrero lifted his first Triple-A home run last night with a two-run blast that was projected to have a 106 MPH exit velocity and distance of 428 feet. This season, per Statcast, only seven Reds players have launched a home run more than 428 feet. That number includes 17 total home runs between Nick Castellanos (1 HR), Jonathan India (1 HR), Mike Moustakas (1 HR), Tyler Naquin (3 HR), Eugenio Suarez (3 HR), Joey Votto (2 HR) and Jesse Winker (6 HR).
Naquin has gone deep with the longest home run of that squad, blasting a 459-foot homer against Milwaukee on May 21 (off a sinker by Adrian Houser).