Rocky Start a Distant Past as Garcia Joins Reds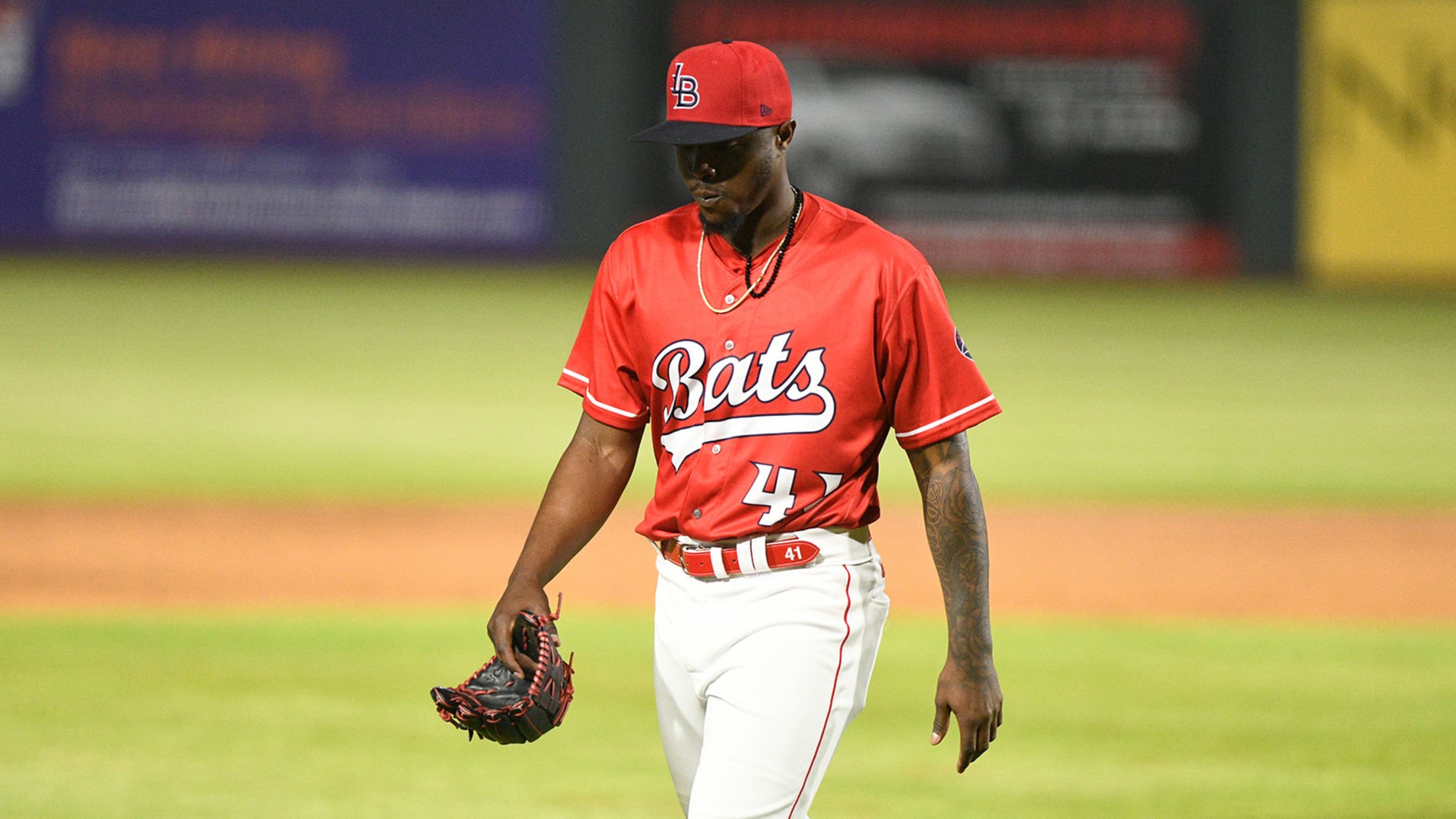 LOUISVILLE, KY – Something changed after the first month of the season for Bats right-hander Edgar Garcia. After allowing eight runs in seven games in May, he made 12 consecutive scoreless appearances and logged a WHIP of 0.78 over his final 17 outings en route to a promotion to the
LOUISVILLE, KY – Something changed after the first month of the season for Bats right-hander Edgar Garcia.
After allowing eight runs in seven games in May, he made 12 consecutive scoreless appearances and logged a WHIP of 0.78 over his final 17 outings en route to a promotion to the Cincinnati Reds.
"Honestly, (the big change) was simplifying his approach mentally," Bats pitching coach Seth Etherton said. "Because his pitches moved so much, just simplifying the process of throwing strikes – instead of trying to find the corners or elevating or sink. We just said, 'fill the (strike) zone, let (your pitches) work.' So, I think that took a lot of pressure off him of trying to be perfect"
Garcia turned a rocky start to 2021 into a pitching showcase through June and July. With less to stress over and more trust in his pitches, he transformed into a stalwart of the Bats' bullpen who was called upon the third-most times of any reliever in the league since June 1.
The reps helped. As did working with his throwing partner, R.J. Alaniz, who was also promoted by the Reds earlier this afternoon. The duo teamed up to become each other's biggest supporter, and day-in and day-out reinforced their confidence in each other.
"There's a lot of variables that go into building confidence," said Etherton. "Alaniz and him have held each other accountable. They've done a really good job helping each other out; Just a lot of discussions, talking. They're on the mound every other day doing some sort of work.
And (Garcia) goes out there now with the utmost confidence and just attacks the zone. It's been really fun to watch."
Etherton watched, and moreover, was impressed, with what he's seen. Per the Bats' pitching guru, Garcia has three "very good," usable pitches in his fastball, slider and changeup:
Fastball (93-95 MPH) – Heavy sink that's controlled to both sides of the plate. Garcia excels when he's able to keep it as the bottom of the zone for strikes.
Slider (86-88 MPH) – Pitch is coming around "quite a bit." Working to add more depth/break, instead of sweeping.
Changeup (86-88 MPH) – "His changeup is actually devastating. It's a plus-plus pitch." Good down action. Can back-foot it to righties or let it run with lefties.
Etherton said the changeup is somewhat of a new addition to Garcia's arsenal. The right-hander has always featured the pitch in his repertoire, but until this season, hasn't thrown it much during actual game settings. Etherton and Garcia have worked to include the changeup when attacking hitters this season to continue developing confidence with the pitch.
Garcia departs Louisville with just one run over his final 17 appearances (16.2 innings) for the Bats. He went 12 consecutive games without allowing a run – the fourth-longest streak in Triple-A East this season – and did not allow more than one base hit in any of those final 17 outings.
He is also one of just three pitchers in all of Minor League Baseball with no home runs through 24+ appearances.
"He's hit a good stride right now with his confidence and his ability to repeat and execute really, really good pitches," said Etherton.