Sounds Walk Off Bats with Walk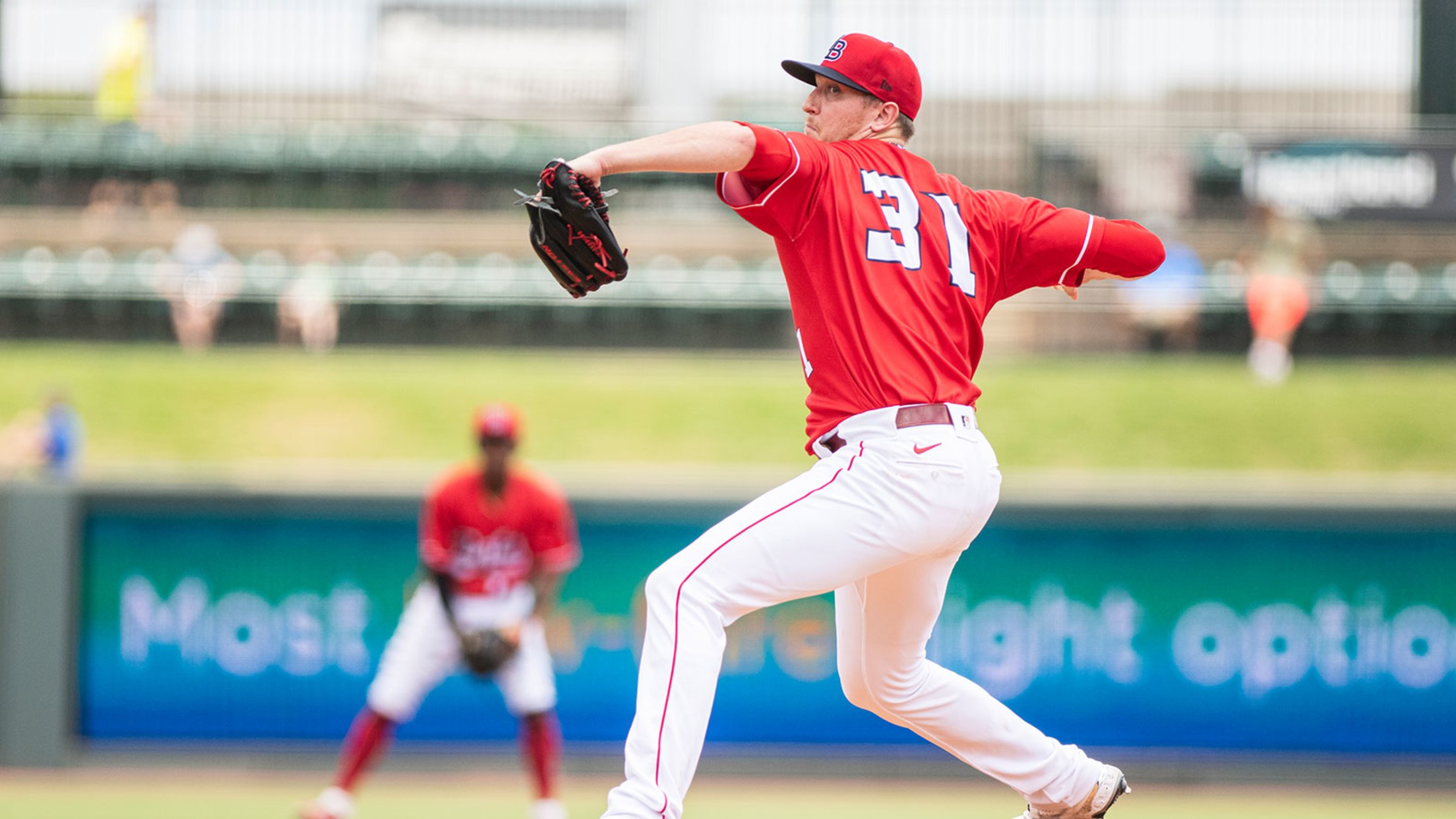 NASHVILLE, Tenn. – TJ Friedl provided a two-strike RBI single to score one run in the 10th, but the Nashville Sounds (32-18) responded with a pair of base hits of their own before walking in the winning run to down the Louisville Bats (20-31) 4-3 on Friday night at First
NASHVILLE, Tenn. – TJ Friedl provided a two-strike RBI single to score one run in the 10th, but the Nashville Sounds (32-18) responded with a pair of base hits of their own before walking in the winning run to down the Louisville Bats (20-31) 4-3 on Friday night at First Horizon Park.
Jeff Hoffman provided another solid outing in his rehab stint with the Bats. The right-hander was charged with one unearned run over 4.0 innings, allowing two hits while striking out four before handing the ball over to the bullpen. He has now recorded 10.0 innings with 13 strikeouts, three walks, and no earned runs in three rehab appearances.
Louisville broke into the scoring column in the fifth, erasing an early one-run deficit following an RBI triple from Nashville's Tim Lopes two innings prior. Chris Okey reached on a base hit to lead off the frame before Brantley Bell punched a double to left field to place runners in scoring position with no outs. Two batters later, Jose Barrero extended his RBI streak to three games, lifting a sac fly deep enough to even the score at one apiece after five full.
The Bats returned to the dish an inning late to add another run and take the lead. Alfredo Rodriguez opened the scoring sequence with a one-out ground-run double that bounced over the left field wall. After Rodriguez was advanced on a wild pitch from Patrick Weigel, Michael De Leon made amends for an early fielding error with a single back up the middle to put Louisville in front 2-1.
The score would remain locked at 2-1 heading into the home half of the eighth, but a two-out walk by Tim Adleman followed by a double from Nashville's Cooper Hummel would bring home the runner from first and knot the game at two. Adleman would regroup to limit any further damage, striking out the next batter to record the final out before Carson Fulmer entered to record a scoreless ninth.
The Bats intentionally loaded the bases after Nashville scored the tying run in the bottom of the 10th. Zach Green then coaxed a bases-loaded walk to send the Sounds to a walkoff win over Louisville.
The Bats will look to earn their third series win of the season on Saturday when RHP Bo Takahashi (2-4, 6.86) takes the mound against Nashville's RHP Thomas Jankins (1-3, 7.88). First pitch from First Horizon Park is set for 8:05 p.m. ET.