Internships with the Lowell Spinners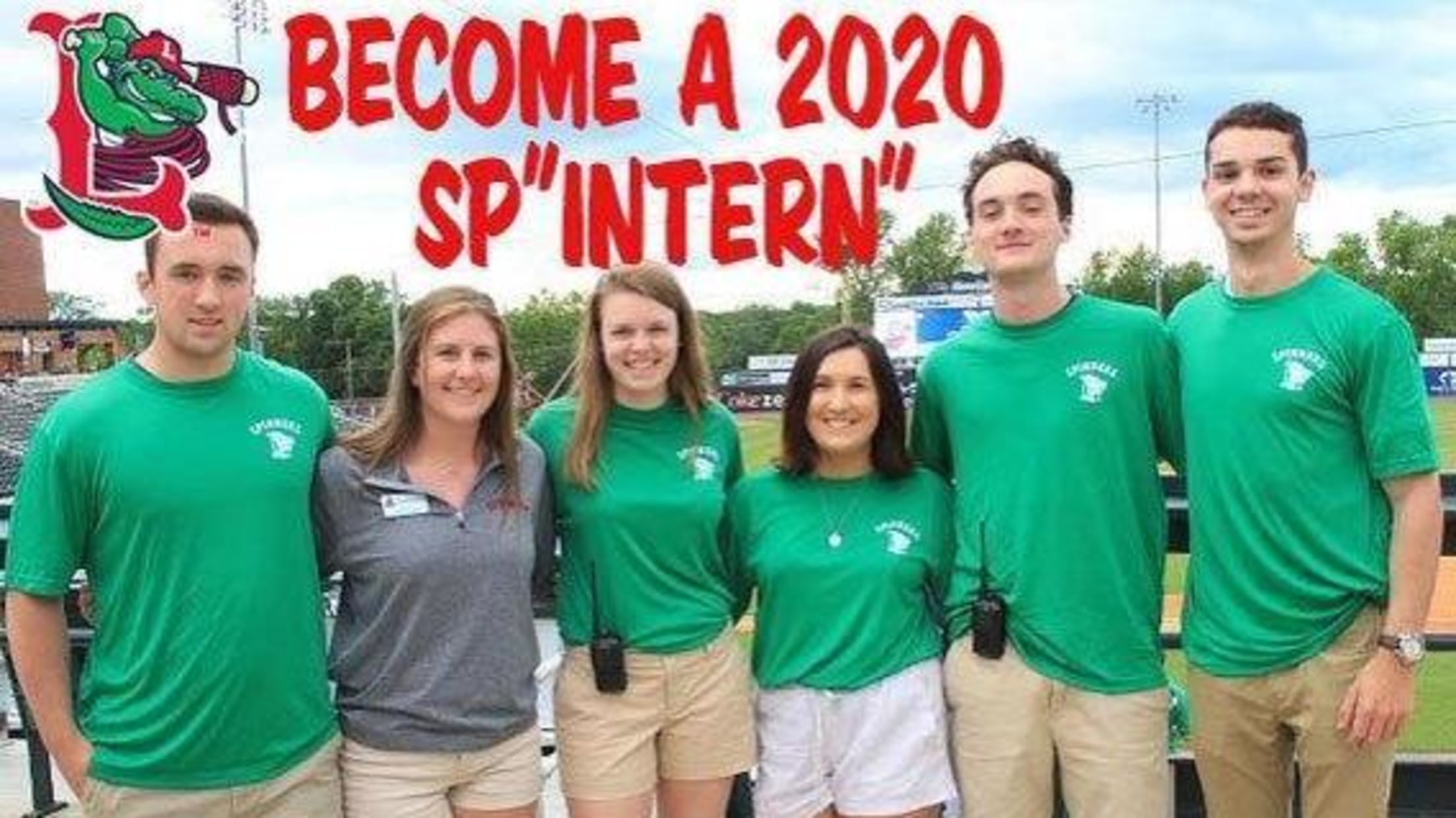 TO APPLY: Interested applicants should send a resume, cover letter, and completed Internship Questionnaire to Kristin Kinchla via e-mail [email protected] or by mail to:
Kristin Kinchla, Lowell Spinners, 450 Aiken St., Lowell, MA 01854
The Lowell Spinners, short-season Class-A Affiliate of the Boston Red Sox, typically hire up to 15 interns for each season, giving real world experience in a fast-paced environment. The Spinners internship program has been successful throughout its history in providing individuals with industry experience
in a fast paced environment. Our program has an exceptional track record as a launching pad for other jobs within the industry, with former apprentices holding positions with the organization, the Boston Red Sox, Cincinnati Reds, Office of the Commissioner (MLB), Boston University, San Diego Padres, New England Patriots, Boston Celtics, the Baseball Hall of Fame, and more.
Program Testimonial
"Food and beverage management was an internship I never even considered pursing until it was offered to me by the Spinners. Upon entering the world of food and beverage for the very first time, I was very happy with the management skills that I was able use and learn. There were no other management opportunities like that within the internship program. Learning how to deal and work with employees was the most important thing I learned during my internship with the Lowell Spinners and it definitely made me a more marketable candidate for entering the real world. Today, I am running the Nashua Silver Knights baseball teams day to day operation as their general manager and I am positive that my experience in F&B got me here." -Ronnie Wallace, GM, Nashua Silver Knights
In addition to current Spinners' front office staff members Kyle Wood, Erin Reynolds, Shawn Bergeron, and Frank Pimentel, a number of former Spinterns have gone on to find success in the sports industry including positions in the NBA, MLB, NFL, NHL, NCAA, and more!
Qualifications & Requirements
-Desire to pursue a career in the sport industry.
-The position entails anywhere from 40 to 80 hours per week, including weekends. Days off on game days are only available under extenuating circumstances. This position must be your first priority.
-Candidates MUST be available for the entire duration of the apprenticeship.
-Candidates MUST have local housing available.
-Computer literate, with Adobe skills being an added bonus.
-Strong communication skills (written & verbal).
-Ability to work as part of a team.
-Strong customer service skills.
-Ability to multi-task with little supervision.
Internship Positions Available
-Ticket Office
-Video Production
All interns, regardless of what specific area they work in, will receive a well-rounded look into the organization. All interns will be expected to assist in group ticket sales (including cold calling), tarp pulls, grass roots and out-of-office marketing, stadium maintenance and much more. Interns are treated as an extension of the full-time managerial staff.
Due to the large amount of applications we receive, you will only be contacted if you are selected for the interview process.