Mascot Appearances & Meet the Mascots
Mascot Appearances
Book THE Canaligator for your next special event! Are you hosting an event that requires great family entertainment? Say no more! Canaligator is available for your birthday parties, corporate functions, social events, and so much more!
Appearance fees start at $100 plus travel expenses.
Questions? Interested? Contact us!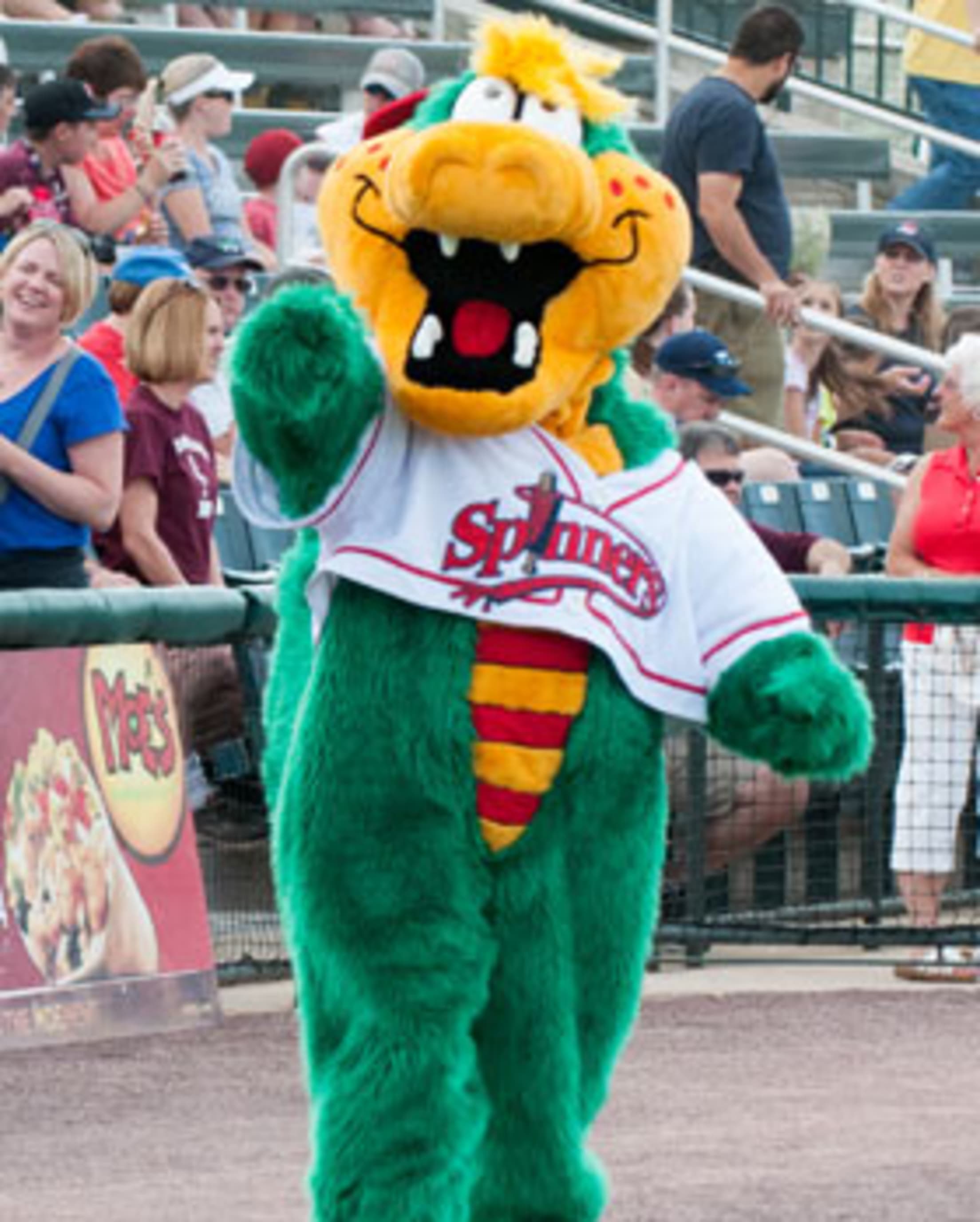 Did you know the Lowell Spinners became proud parents of Canaligator on January 19, 1996? He was born in the Canals of Lowell, getting his name from the nearly six-miles of canals in Lowell. After just a few days in the canals, Canaligator crawled up the banks and over to LeLacheur Park where he has been ever since. During the off-season, Canaligator can be seen throughout the Merrimack Valley, frequently visiting schools, hospitals, day care centers and more. While his favorite past-time is baseball, Canaligator has never met a camera he didn't want to smile for or a child he didn't want to hug or high-five!. Here are his statistics:
Height: 6'4", Weight 313 pounds
Bats: Poorly, Throws: Even worse
Hearing of the friendly confines of LeLacheur Park our second mascot, Allie-GATOR, joined the family on July 8, 1999. She had heard of the great fun at Spinners games and decided to come up from the canals of Lowell herself. She and her husband, Canaligator, thrive in entertaining fans young and old all season long. While she doesn't have the same busy schedule as Canaligator during the off-season, since settling down and marrying Canaligator she has been much more visible throughout the Merrimack Valley in the winter and spring. Rest assured come opening night she will be back in town and ready to perform. Here are her statistics:
Height: 5'8", Weight: She won't tell
Bats: Hardly, Throws: better than Canaligator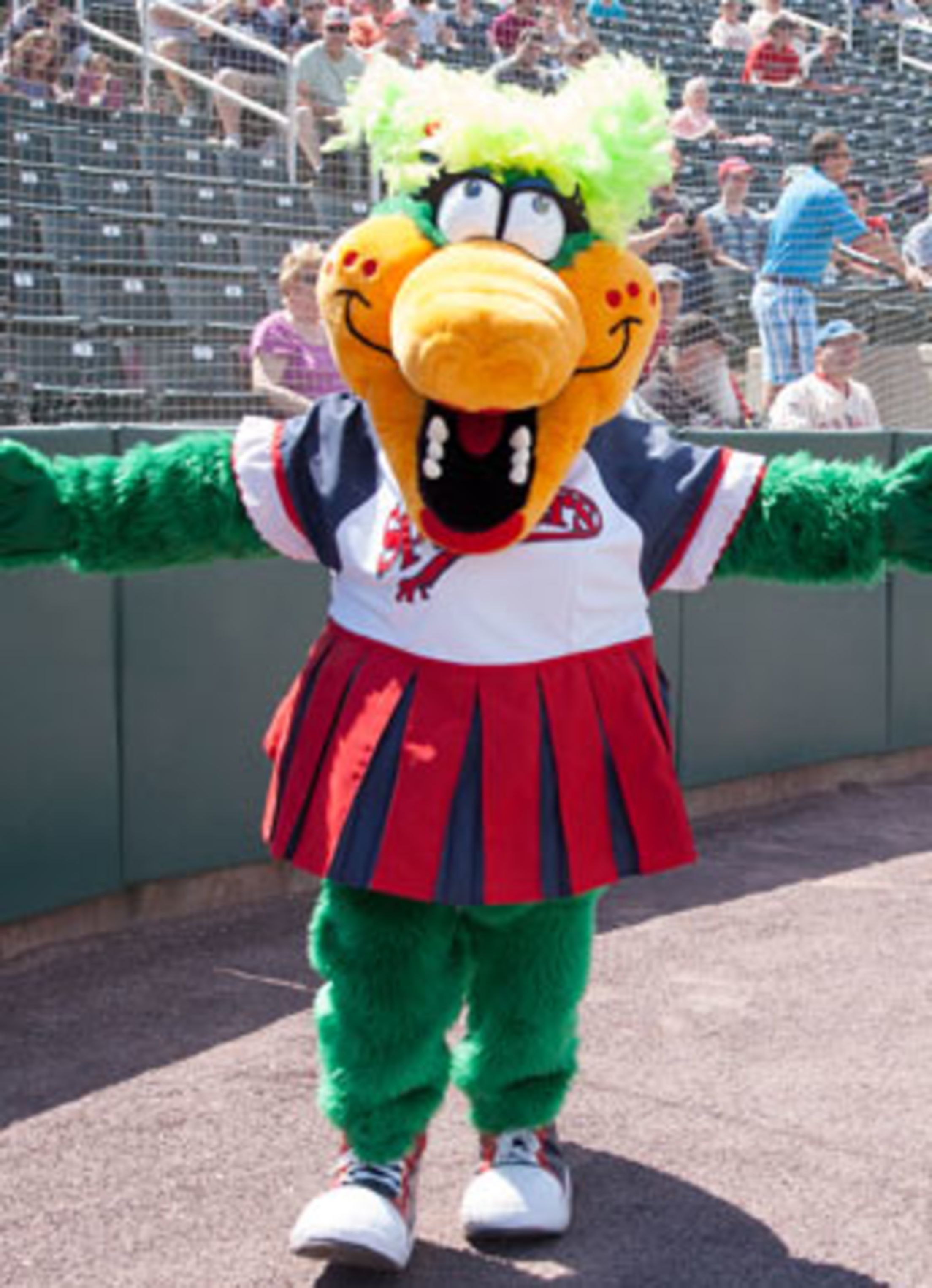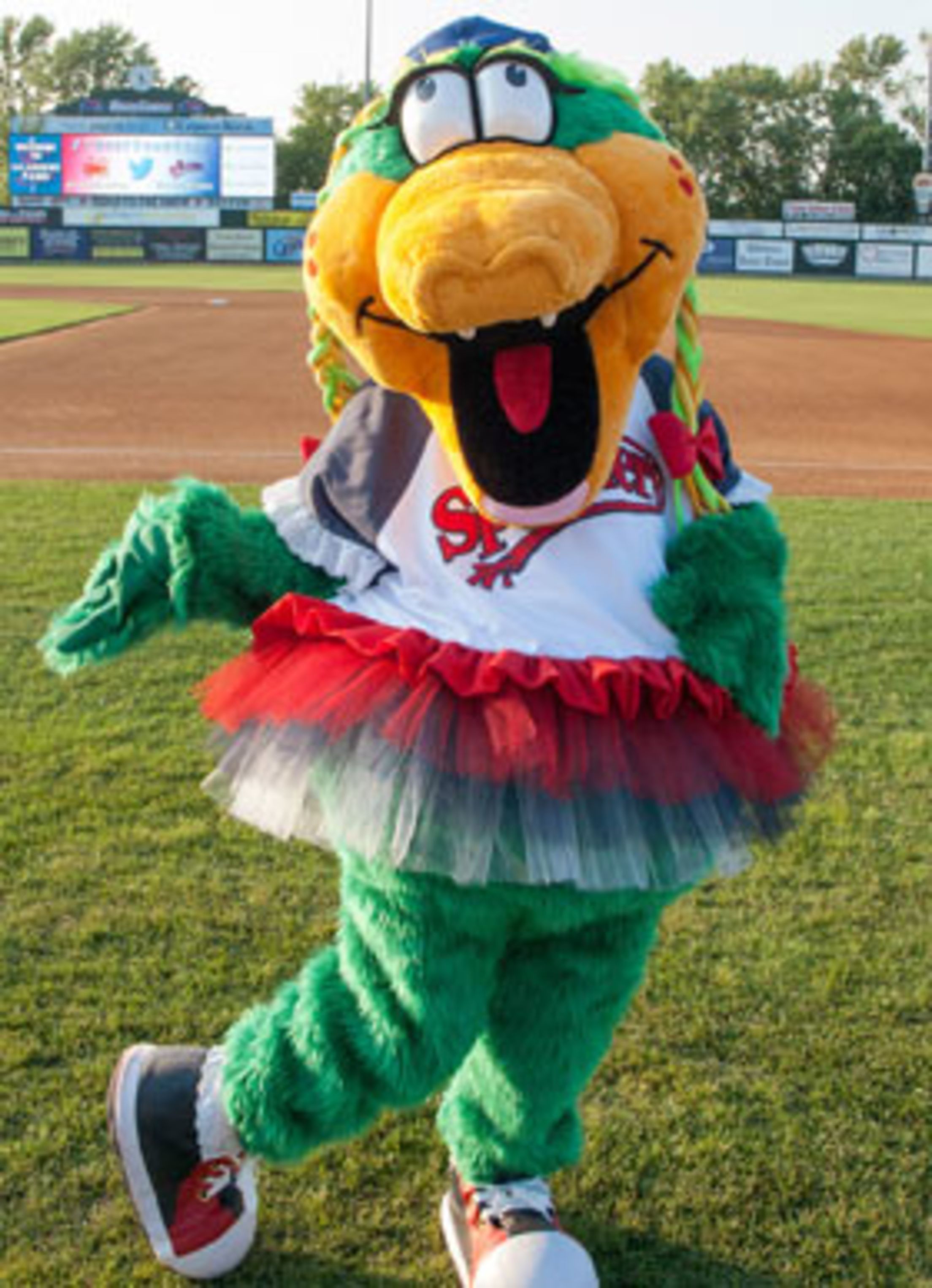 On May 6, 2006, Canaligator and Allie-Gator were wed. Then on Opening Day, Millie-Gator was born! Millie, named for Lowell's unique history as a Mill City, spends most of her free time hanging out with her family at LeLacheur Park. In fact, although she's not as tall as her parents (Millie is quickly catching up to Allie), Millie's one of the biggest Spinners fans you'll see at the ballpark! During the winter Millie spends her time vacationing at "Gator School," particularly enjoying the Gator family vacation to the Florida's Everglades each Spring. Here are her stats:
Height: 5'2", Weight: Ever Changing
Bats: Better than her dad, Throws: A nasty curveball!