Lowell Spinners World Series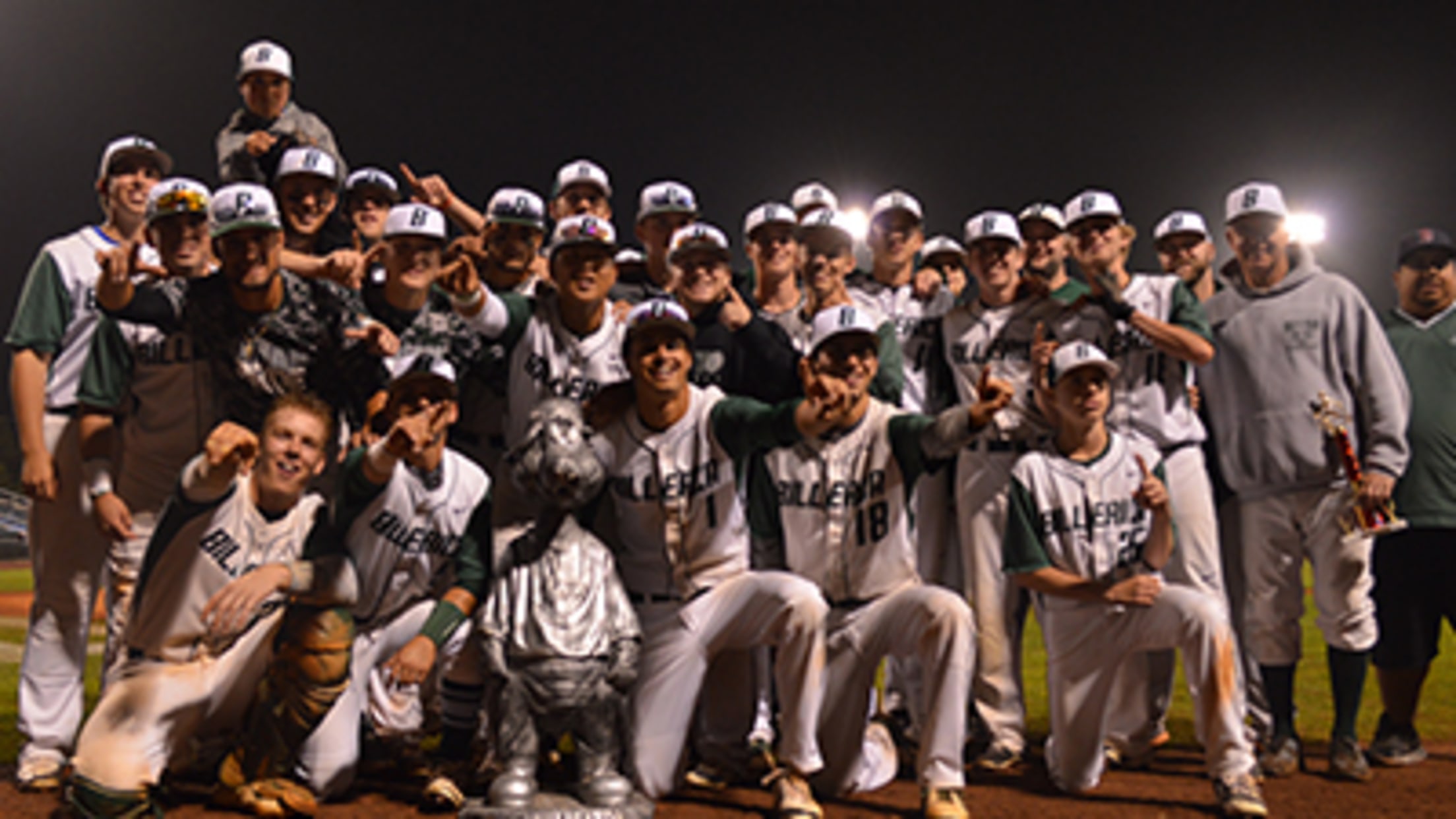 The annual Lowell Spinners High School World Series puts local bragging rights on the line for four local high school teams each May. On the line: a 3-ft Canaligator Bobble Head Trophy which heads to the winning school for a full calendar year. The games are about more than just baseball however, as one graduating senior from each school is awarded a $500 scholarship based upon leadership qualities and social responsibility displayed within their local communities. Furthermore, their is more than enough incentive for the teams come the consolation game, as the fourth place team is replaced on a yearly basis to provide as many communities as possible the opportunity to play at LeLacheur Park.
Admission to the Lowell Spinners World Series is $5 for adults and $3 for students. Senior Citizens and children 12-years-old and under will be admitted for free. All of the money raised at the gate will go towards Lowell Spinners Charities.
2016 Results
2016 Tournament Teams: Billerica Indians, Chelmsford Lions, Lowell Red Raiders and North Andover Scarlet Knights
Game Dates:
Monday, May 23
Billerica defeats North Andover
Lowell defeats Chelmsford
Tuesday, May 24
Consolation Game: North Andover defeats Chelmsford (Chelmsford eliminated from next year's tournament)
Championship Game: Billerica defeats Lowell (Billerica is 2016 Lowell Spinners High School World Series Champions)
2016 Tournament MVP: Alex Crewys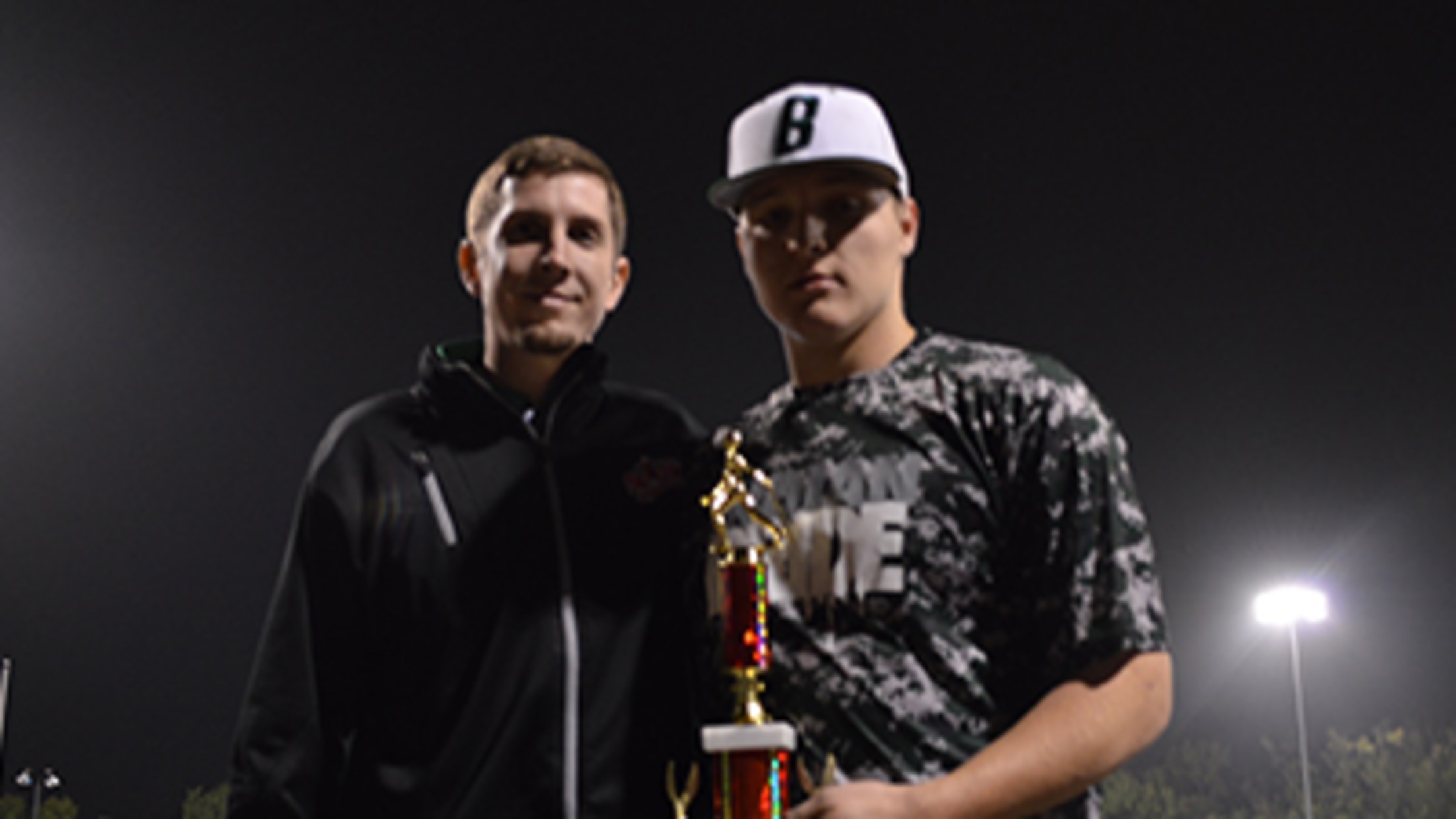 2015 Results
2015 Tournament Teams: Billerica Indians, Chelmsford Lions, Lowell Red Raiders, Tewksbury Redmen
May 18
Billerica defeats Tewksbury
Chelmsford defeats Lowell
May 19
Lowell defeats Tewksbury (Tewksbury eliminated from next year's tournament)
Chelmsford beats Billerica (Chelmsford is 2015 Lowell Spinners High School World Series Champions)
2014 Results
2014 Tournament Teams: Dracut Middies, Chelmsford Lions, Lowell Red Raiders and Billerica Indians
Game Dates: Monday, May 19
Billerica defeats Dracut
Lowell defeats Chelmsford
Tuesday, May 20
Chelmsford defeats Dracut, 13-4; Dracut eliminated from 2015 tournament
Lowell defeats Billerica, 1-0; Lowell is 2014 Spinners High School World Series Champions
2014 Tournament MVP: Tyler Schermerhorn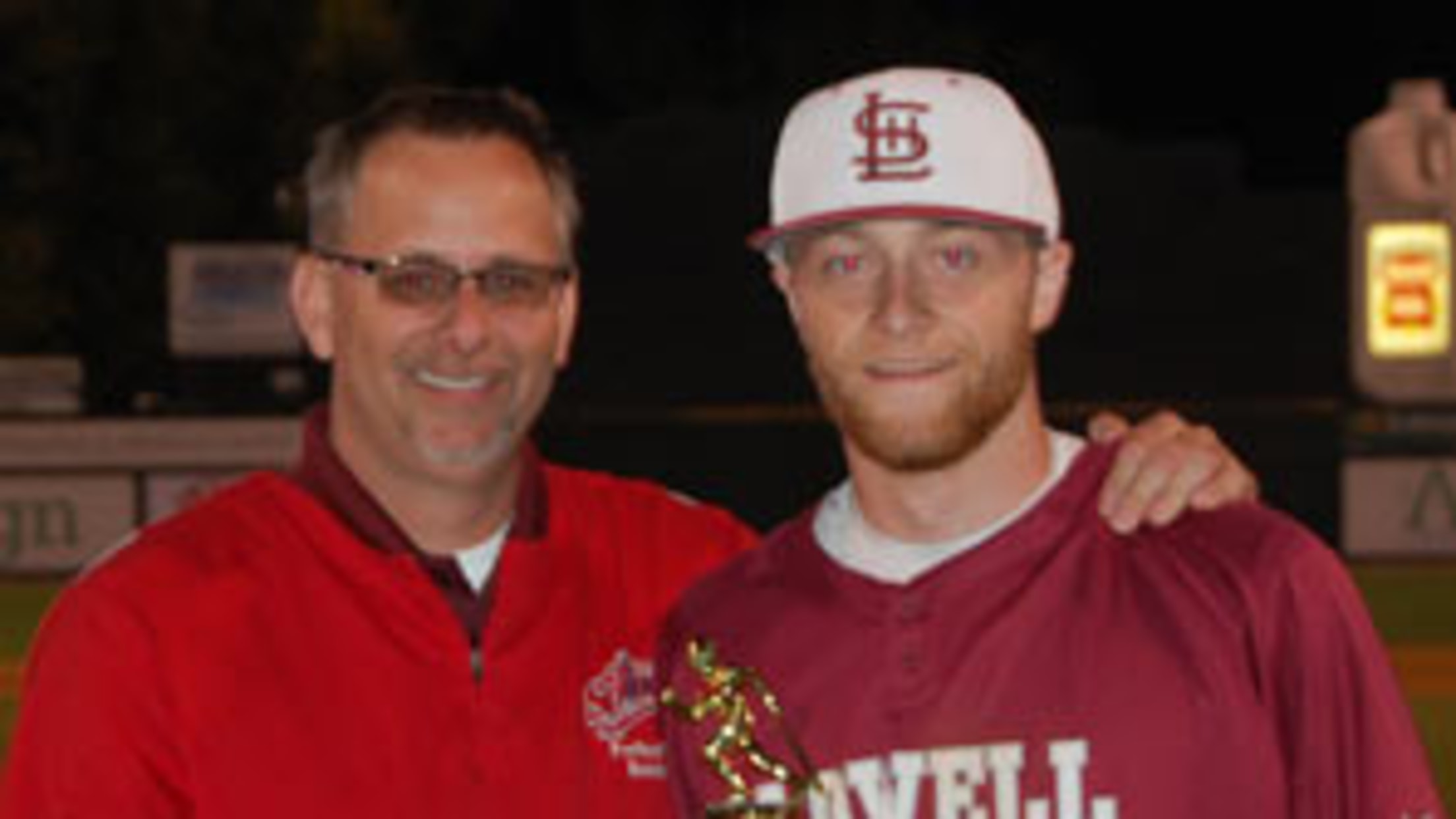 2013 Tournament Results
2013 Tournament Teams: Tewksbury Redmen, Chelmsford Lions, Lowell Red Raiders and Billerica Indians
Billerica defeats Tewksbury, 7-1
Lowell defeats Chelmsford, 5-2
Elimination Game, Chelmsford defeats Tewksbury, 5-2
Championship Game, Lowell defeats Billerica, 8-6
2012 Tournament Results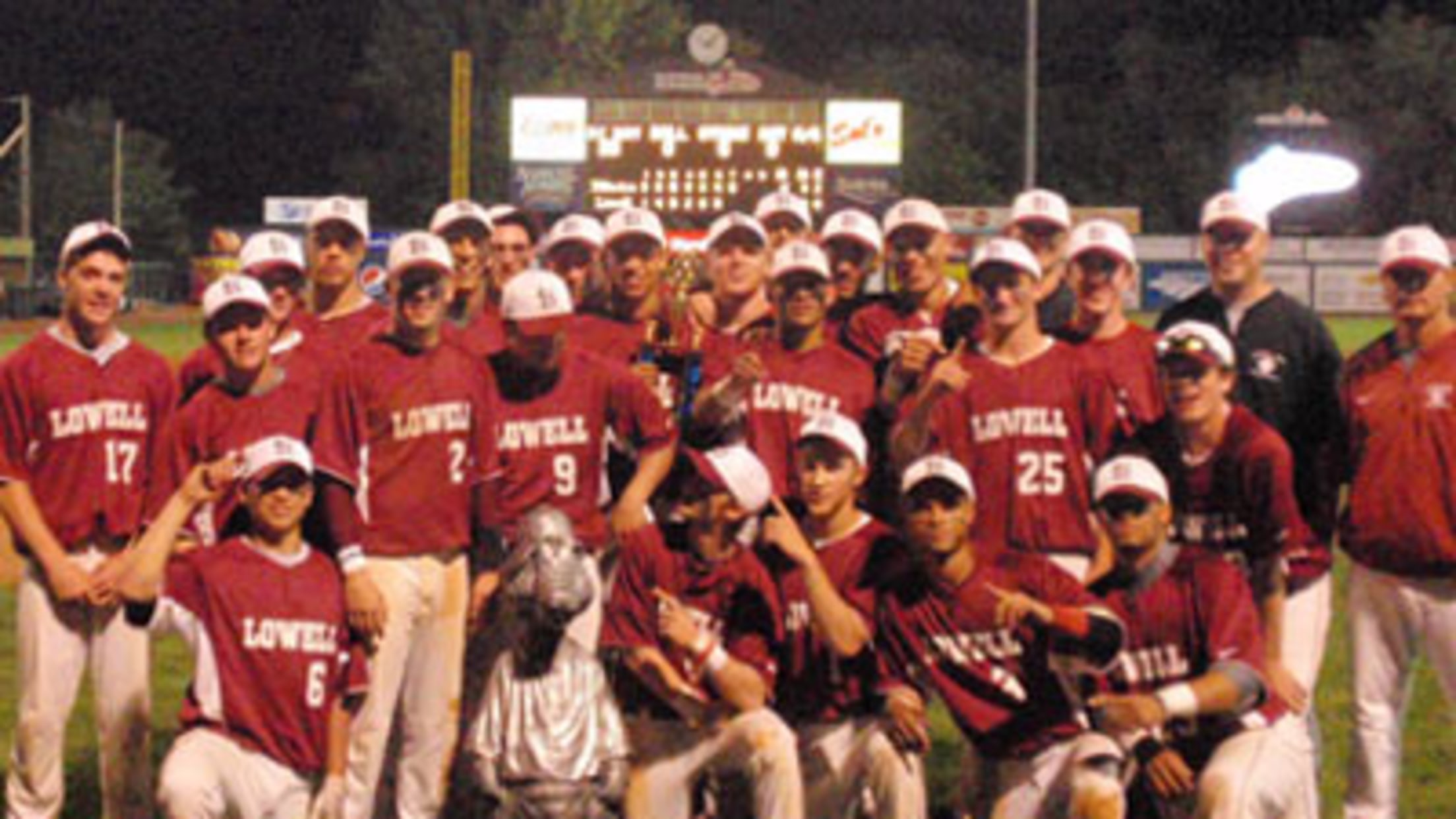 2012 Tournament Teams: Andover Golden Warriors, Chelmsford Lions, Lowell Red Raiders and Billerica Indians
Chelmsford 2 - Andover 1 (Andover eliminated from 2013 Tournament)
Lowell 7 - Billerica 4 (Lowell goes back-to-back in Championships)
2012 Spinners World Series Champions: Lowell Red Raiders (Lowell defeated Billerica, 7-4))
2012 Spinners World Series MVP: Roger Roman