Lowell Falls Out of Division Race
Loss at home leaves difficult path to postseason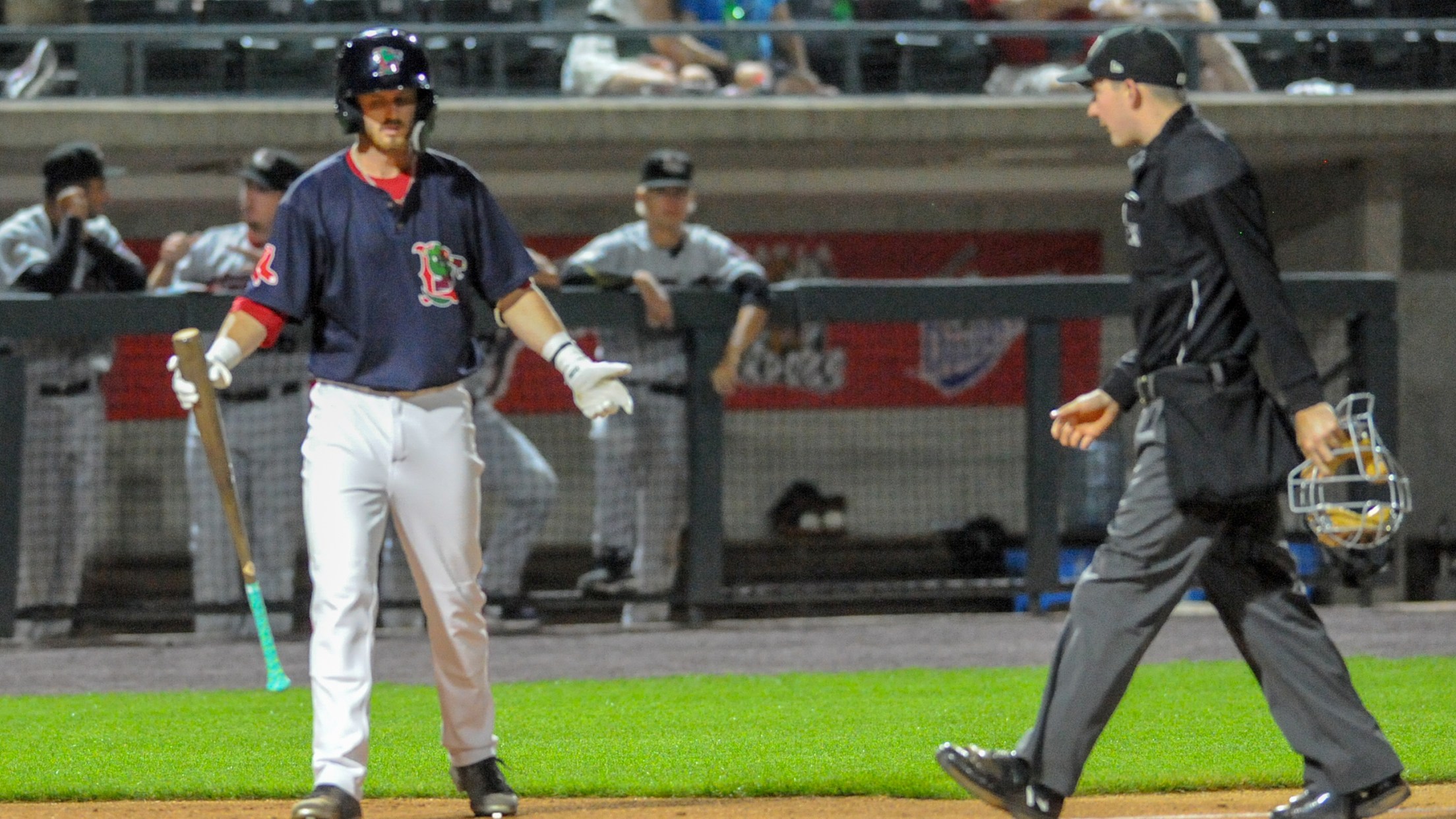 LOWELL, MA - It was a somber end to what was one of the most nail-biting games of the season at LeLacheur Park as the Spinners (34-37) dropped a heartbreaker to Tri-City (40-31) to fall out of contention in the Stedler Division.Starting pitcher Chase Shugart dazzled in his Spinners debut
LOWELL, MA - It was a somber end to what was one of the most nail-biting games of the season at LeLacheur Park as the Spinners (34-37) dropped a heartbreaker to Tri-City (40-31) to fall out of contention in the Stedler Division.
Starting pitcher Chase Shugart dazzled in his Spinners debut after throwing three perfect innings. The 12th-round pick out of Texas also struck out three batters.
Lowell built an early lead in the fourth inning when Nicholas Northcut drove in the go-ahead run with a single to left to score Brandon Howlett. Tyler Esplin and Xavier LeGrant then drew a pair of walks to load the bases for Alan Marrero who drew a walk of his own to make it 2-0.
Tri-City clawed back into the game with one run in three consecutive innings to take a late 3-2 lead. Reliever Yoan Aybar surrendered one earned run and Logan Browning gave up a pair.
Lowell stranded a runner on second in the bottom of the ninth after a controversial swinging strike-three passed ball was ruled dead to end the game but it was all the ValleyCats would need to clinch the division.
The Spinners now sit four games back in the Wild Card but trail six other teams. Should Lowell lose any of their remaining four games they will be eliminated and a long series events would need to occur for Lowell to work their way on top of the division.
Lowell finishes the series with Tri-City on Friday with first pitch scheduled for 6:35 p.m. and Yasel Santana making his first start of the year for Lowell.