Spinners Fall In Game One Despite Strong Pitching, Late Rally
Strong Performance From Bell, Rodriguez Not Enough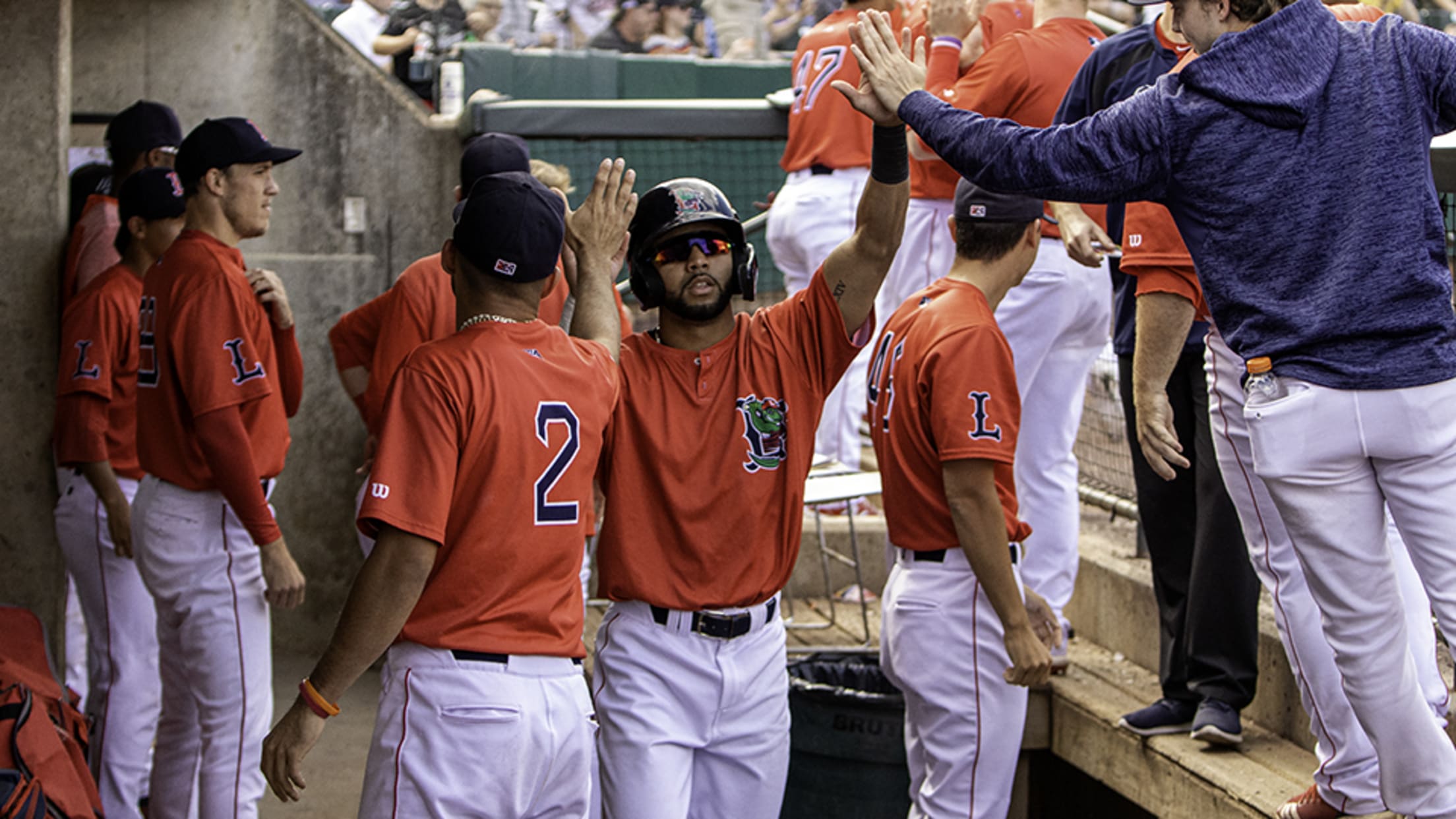 (Jamie Arthur, Lowell Spinners Staff)
Lowell, MA - Going into the bottom of the ninth inning, it was 2-0, but the Lowell Spinners, proud affiliate of the 2018 World Champion Boston Red Sox and 2019 Stedler Division Champions, were not winning.After getting runners to first and second base, Nicholas Northcut drove home Luke Bandy -
Lowell, MA - Going into the bottom of the ninth inning, it was 2-0, but the Lowell Spinners, proud affiliate of the 2018 World Champion Boston Red Sox and 2019 Stedler Division Champions, were not winning.
After getting runners to first and second base, Nicholas Northcut drove home Luke Bandy - who came on as a pinch-runner - from second base, making the score 2-1, but ultimately it was the Brooklyn Cyclones, affiliate of the New York Mets, who came out on top.
Brock Bell and Jorge Rodriguez both pitched well for the Spinners (Trail Series: 0-1) combining for seven shutout innings. The duo allowed just three hits between them and struck out six in those frames.
The Cyclones (Lead Series: 1-0) pitching held their end of the bargain as well, limiting Lowell to jus two hits throughout the entire game - the first coming on a single by Joe Davis through the shortstop hole - ending 3.2 innings of no-hit ball for Brooklyn starter Garrison Bryant.
The real story of the game was Lowell's lack of production with runners on base, as they stranded eight runners on base - including two in the bottom of the ninth.
The Spinners are back in action with game two on Monday night at MCU Park in Brooklyn, N.Y. first pitch is scheduled for 6:30 p.m.
They will have Noah Song on the hill and he will be opposed by Frank Valentino.
For ticketing information for the 2020 season and more, please visit: http://www.milb.com/lowell or call (978) 805-5124 for more information.

Follow us on social media to find out the latest on Spinners baseball. We're on Twitter, Instagram, and Facebook!