Check out all of our Mini Plans
Boston Sports Mini Plan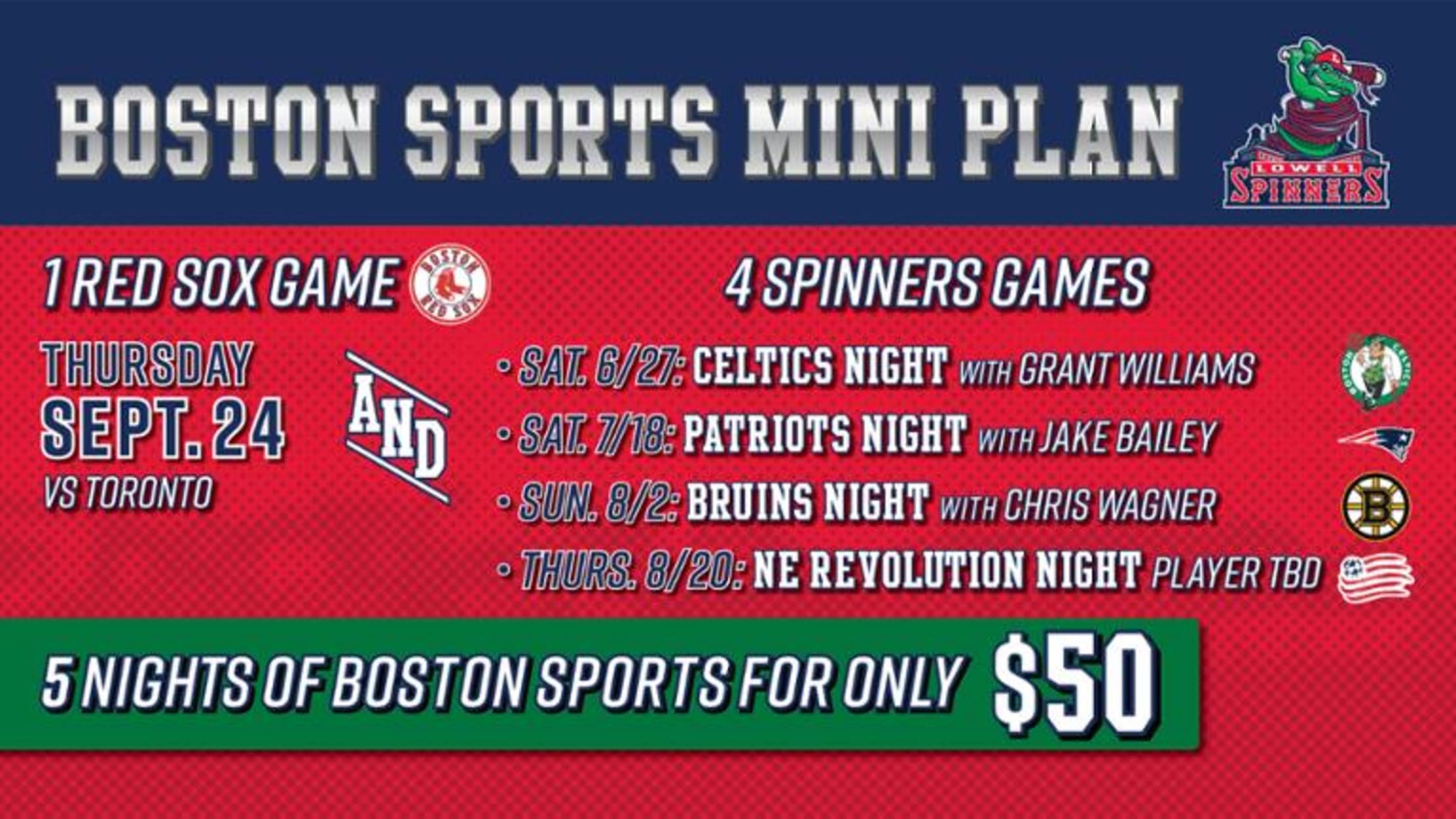 Calling all Boston Sports fans, attend all four of the Boston sports team promotions with the Spinners and then attend a Red Sox game!
Premium Giveaway Mini Plan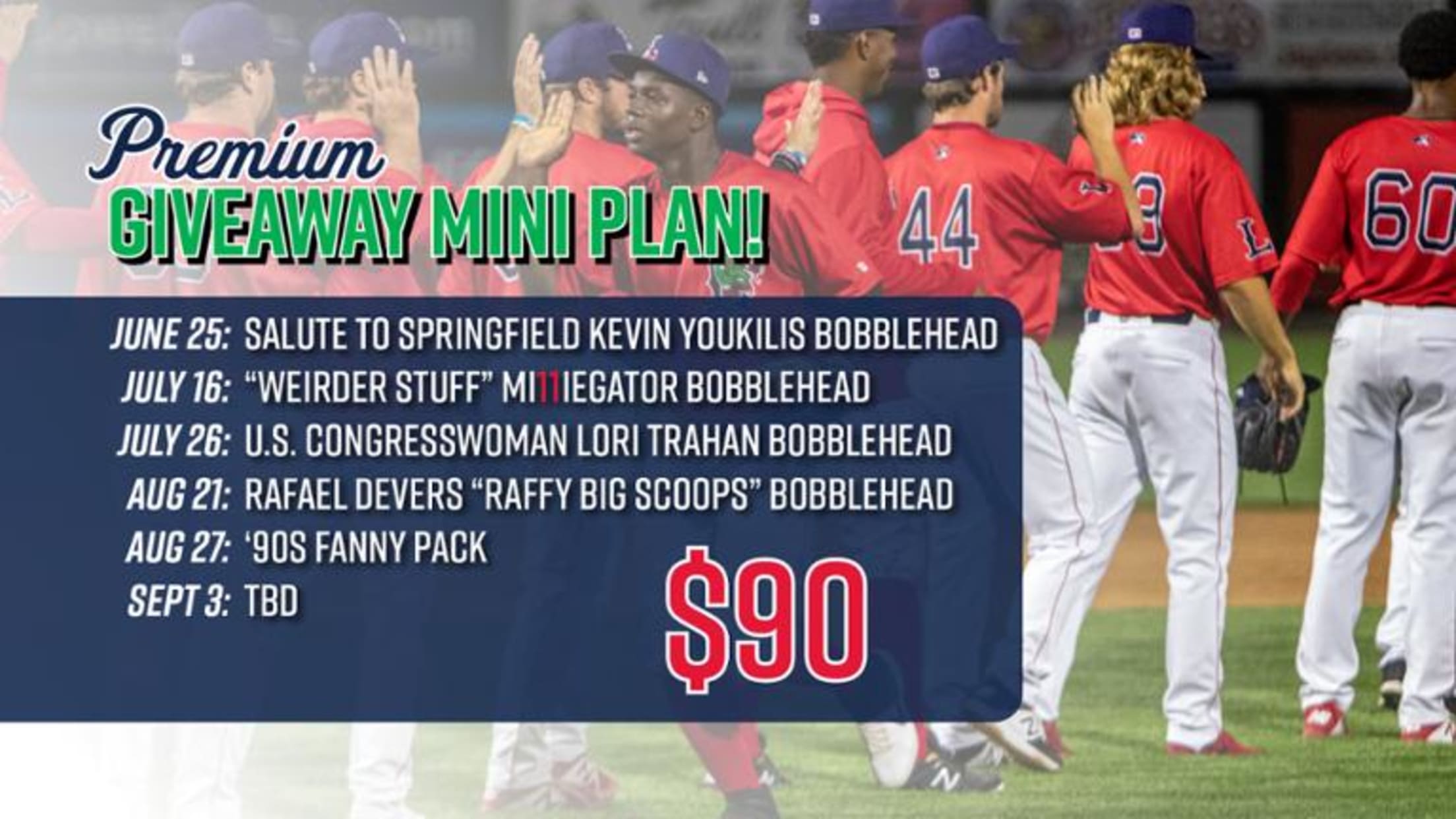 Purchase your premium giveaway plan for your only way to secure all giveaways in the 2020 season.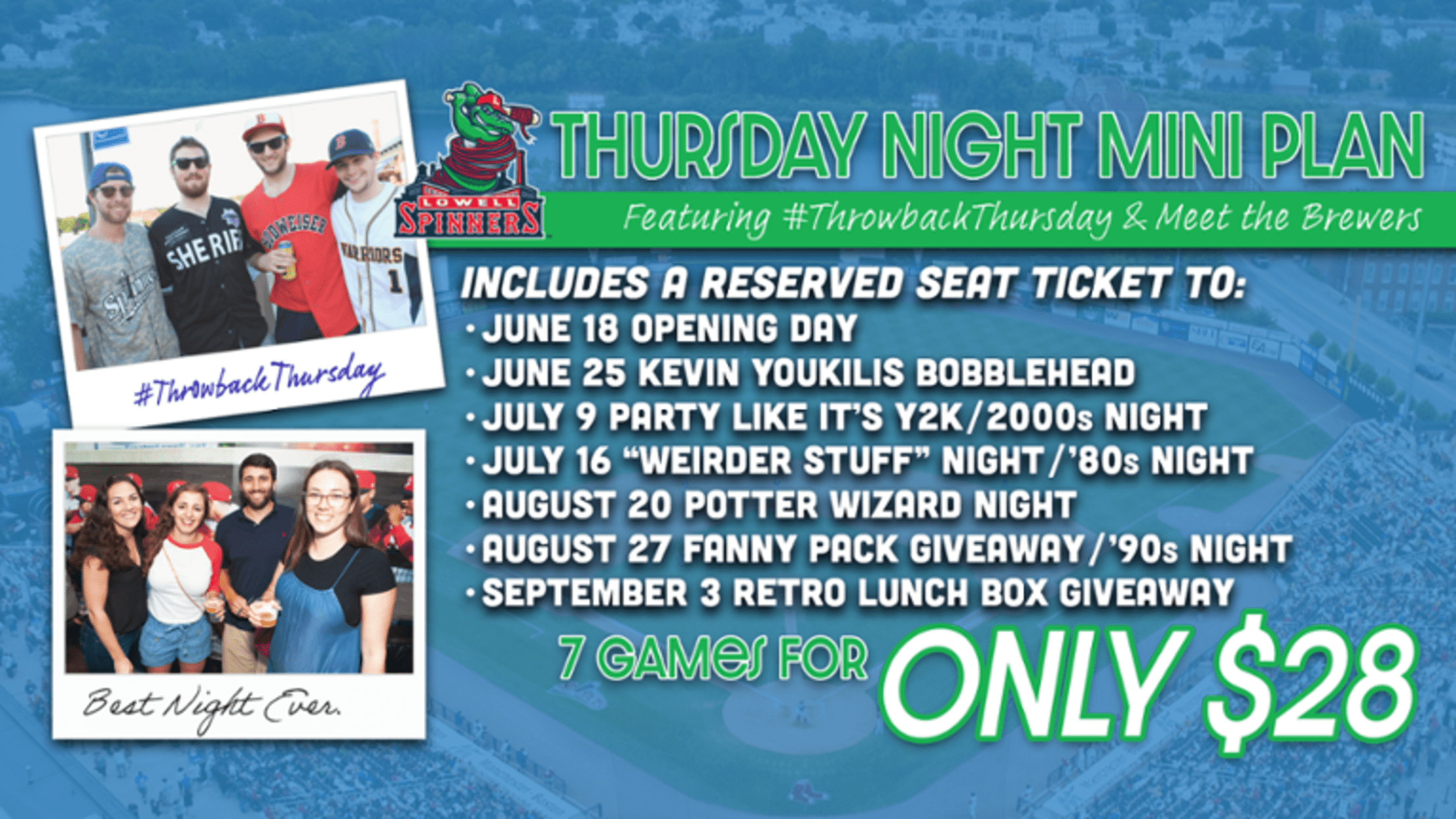 Love beer? Love throwbacks? Attend all of our #ThrowbackThursday and Meet the Brewers Night for only $28 with our Thursday Mini Plan.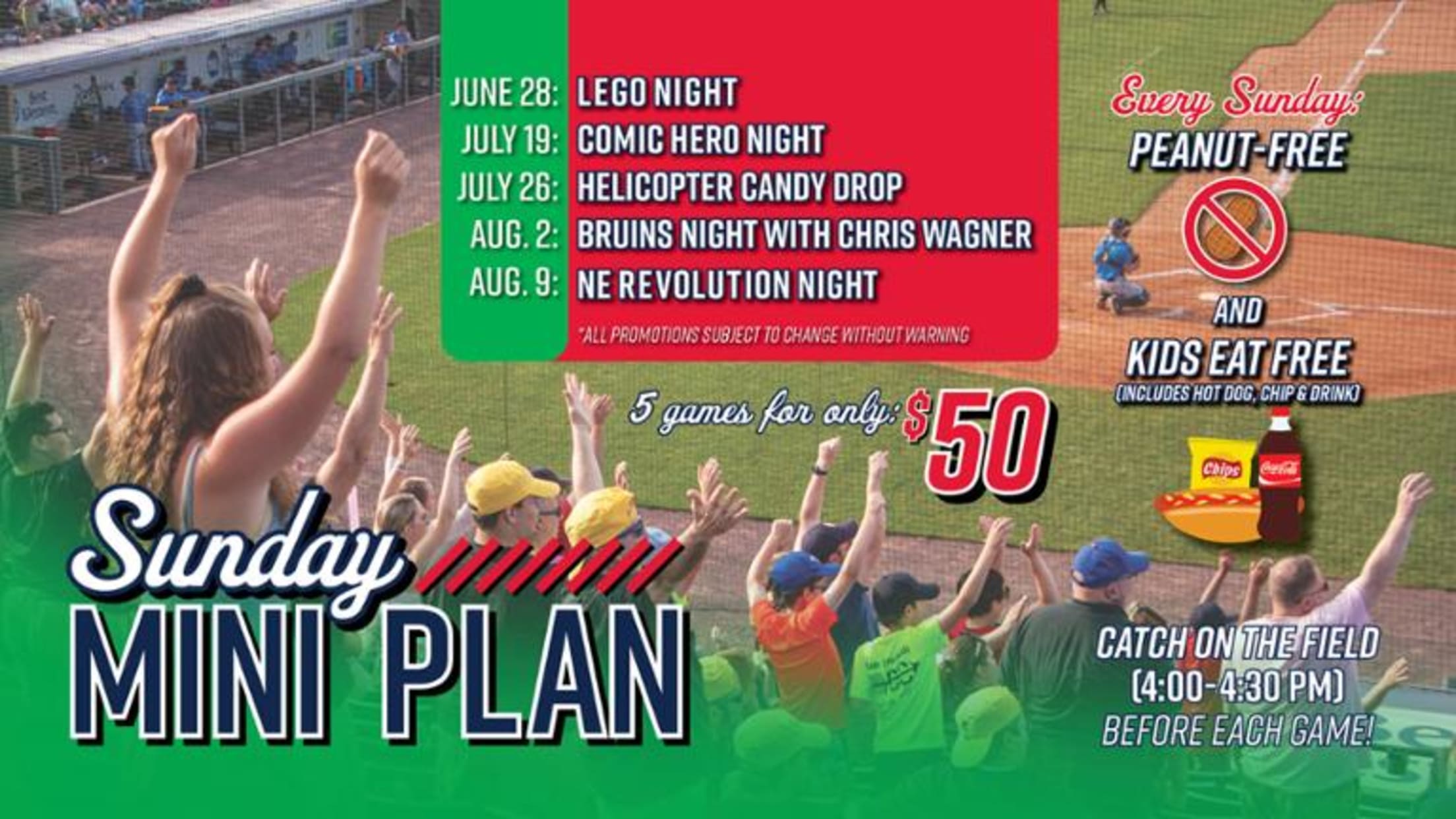 The perfect Mini Plan for those with allergies. Attend all five of our Peanut-Free Sunday games this season for the perfect way to wrap up your weekend for only $50.
All-You-Can-Eat Mini Plan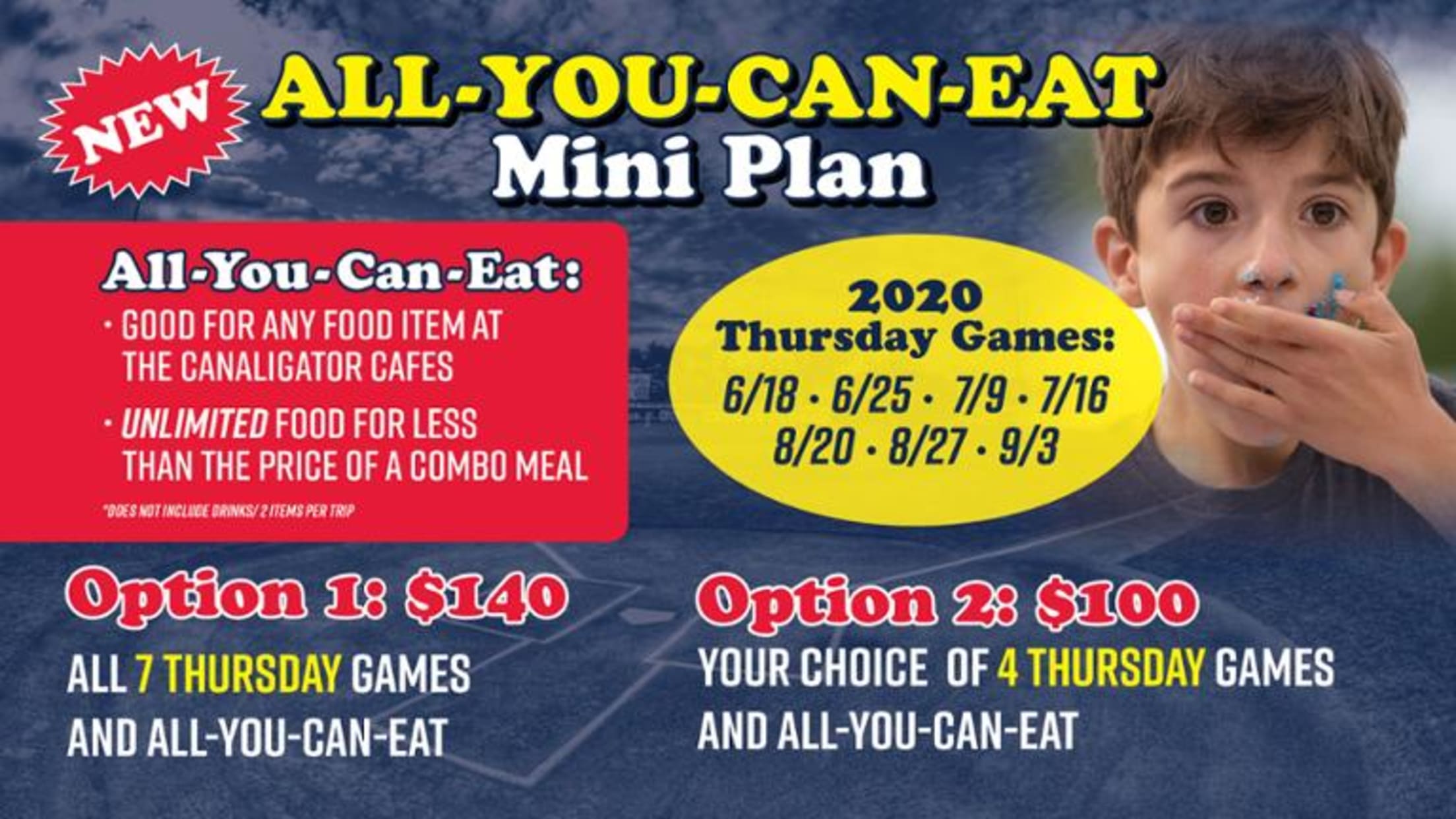 Purchase the all-you-can-eat for either all of Thursdays of the Spinners season or four Thursdays and be able to get unlimited food from the Canaligator Cafe.
Pick-A-Plan Packages
The best seats to the best games. With a 10 or 18-game Pick-A-Plan you get to _build your own _mini plan! Want to go to all the weekend games? Pick'em! Are you a giveaway fanatic? Pick'em! Get the best seats to the best entertainment in the Merrimack Valley!
*10-Game Plan: *
Box: 90
Premium Box: $100
*18-Game Plan: *
Box: $162
Premium Box: $180
Discounted ticket rate
The same great seat to every game
Guaranteed giveaway items
Exchange unused tickets for a later game!