City Stadium to host Food Truck Tuesdays this fall
Vendors can sign up now to reserve a spot in the ballpark's parking lot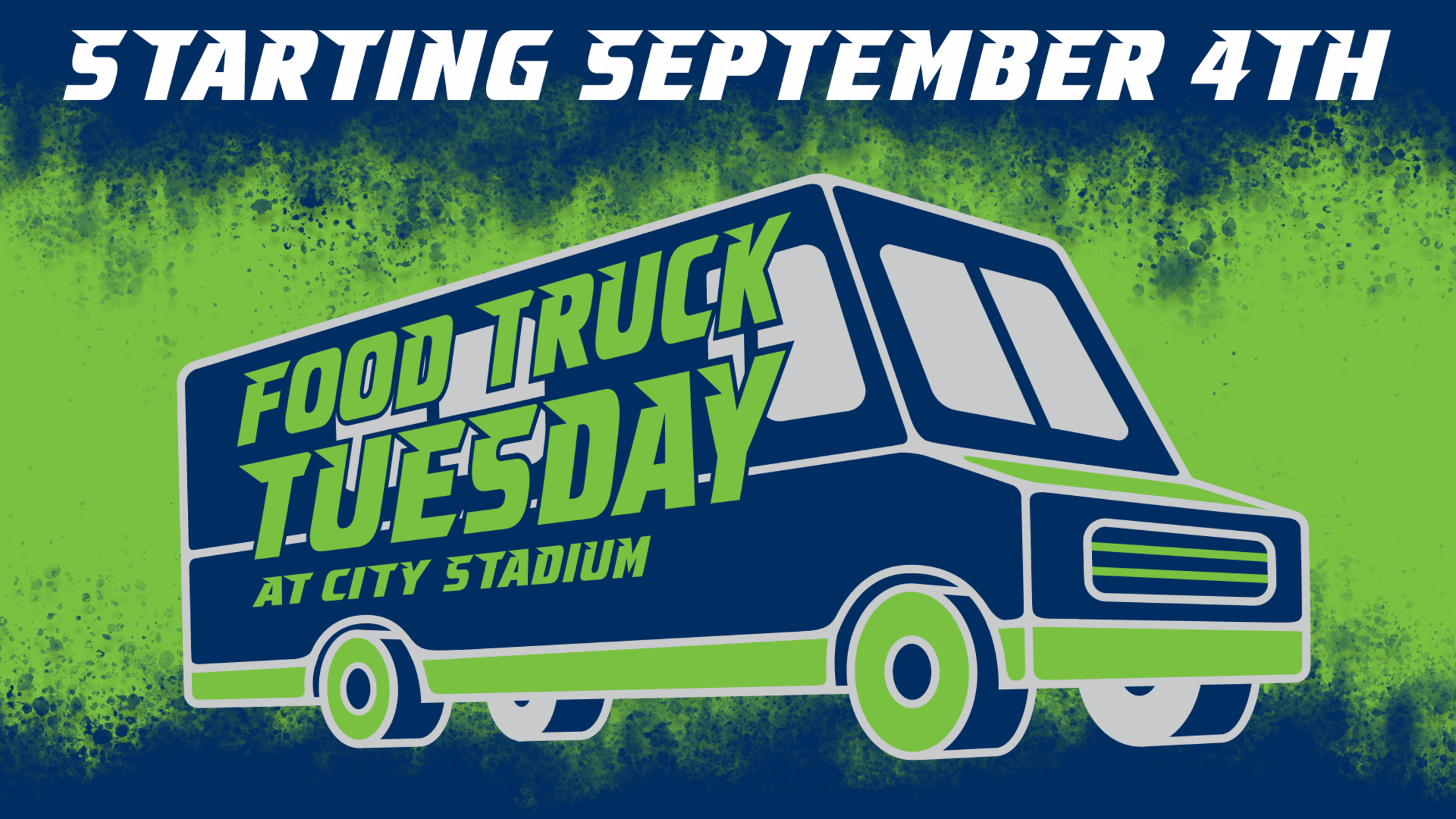 Lynchburg, Va. - The Lynchburg Hillcats are excited to present Food Truck Tuesdays, which will be coming to City Stadium next month. 
Lynchburg, Va. - The Lynchburg Hillcats are excited to present Food Truck Tuesdays, which will be coming to City Stadium next month.

Food Truck Tuesday will occur every Tuesday from September 4 to November 27, from 11:30 a.m. to 2 p.m. in the City Stadium parking lot.

"As the regular season begins to wind down, we're thrilled to announce this weekly event that will begin immediately during our off-season," said Hillcats Assistant General Manager, Matt Klein. "Food Truck Tuesdays offer Lynchburg business owners a unique opportunity to showcase their products in a fun, laid back, and spacious environment that City Stadium has to offer. The 13 Tuesdays this fall will also allow Lynchburg and Central Virginia residents to taste all of the amazing food trucks that have recently sprouted throughout the area. We look forward to bringing people together to enjoy lunch of all different kinds of recipes this fall."

Vendors are asked to arrive no later than 10:30 a.m. each Tuesday to set up their truck. Additionally, vendors must be self-sufficient with their trucks in supplying their own power and water needs. To boost variety, Food Truck Tuesdays will be limited to five trucks per day, along with one truck per food specialty.

To maximize attendance at Food Truck Tuesdays, the Hillcats will promote the notion during the clubs remaining home games in 2018. Video board and public address announcements will spur fans excitement for this off-season experience, as well as through social media posts on the Hillcats Facebook, Twitter and Instagram accounts.

Sign-ups for the event will be scheduled on a first-come, first-served basis. Please email [email protected] to reserve your spot now. There is no up front cost to sign up, rather, a 10% of net sales fee per event will be charged for a spot at the Lynchburg Hillcats facility.

"Businesspersons in the community deserve a chance to consistently set up shop and unleash their talented cooking skills," Klein said. "We're excited to see the local impact that Food Truck Tuesdays has in our neighborhood, and are hopeful that this is a launching pad for these vendors to book more events in the future."

The Lynchburg Hillcats are the Advanced-A affiliate of the Cleveland Indians. The Hillcats are eight-time Carolina League Champions, having most recently won the Mills Cup Championship in 2017. The Hillcats play their home games at City Stadium, which has been home to Minor League Baseball in Lynchburg since 1963. For more information about the Lynchburg Hillcats, please contact Max Gun at [email protected].