Hillcats Blank Red Sox 
Pitching Staff Dazzles in Lynchburg's Second Shutout Win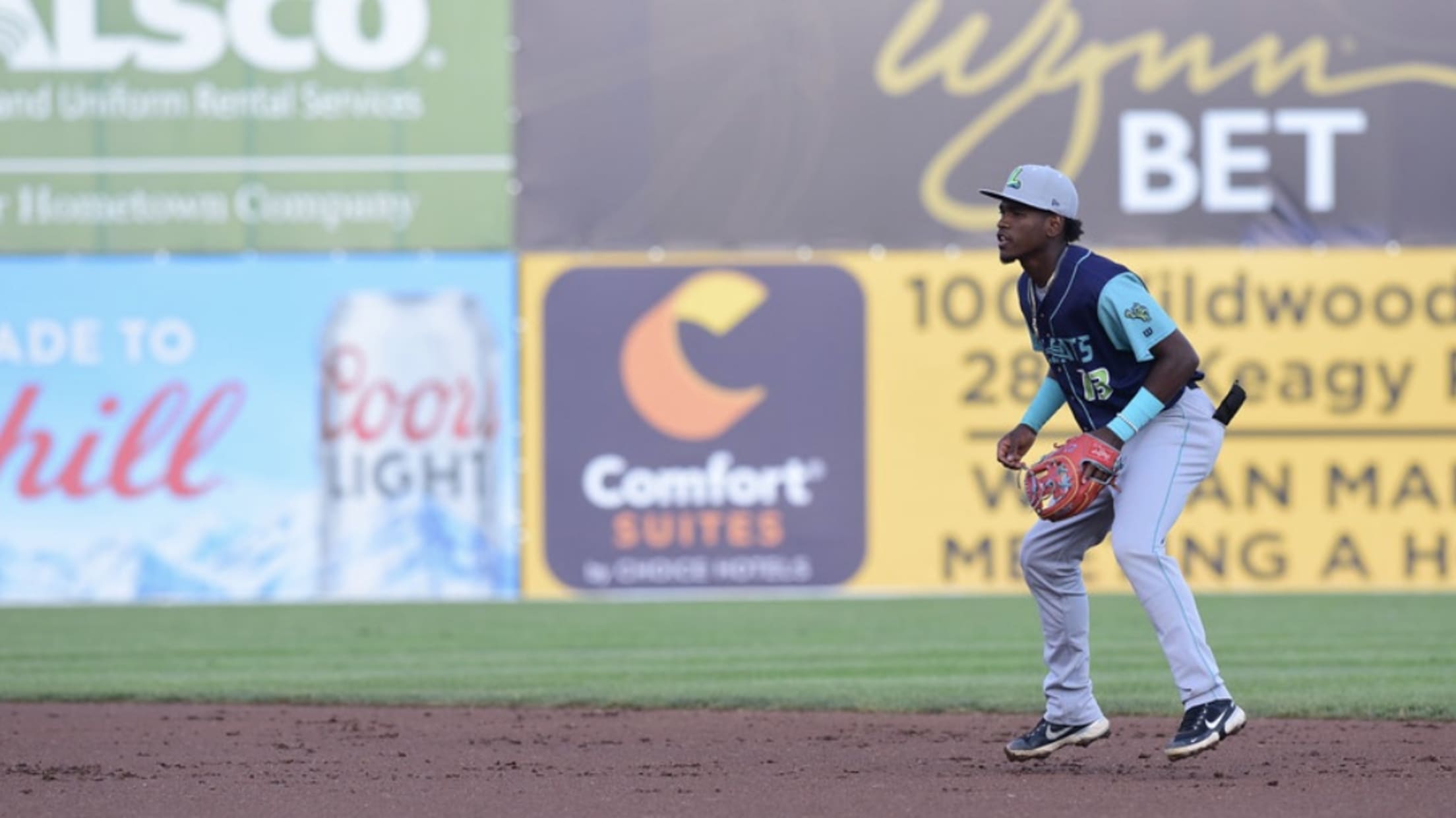 (Gary Streiffer)
Salem, Virginia – The Lynchburg Hillcats (24-19) scored just one run in the top of the eighth, but that proved enough to beat the Salem Red Sox (24-21) 1-0 in a Friday night pitcher's duel. HOW IT HAPPENED
Angel Martinez flared a single to right field straight away for
Salem, Virginia – The Lynchburg Hillcats (24-19) scored just one run in the top of the eighth, but that proved enough to beat the Salem Red Sox (24-21) 1-0 in a Friday night pitcher's duel.
HOW IT HAPPENED
Angel Martinez flared a single to right field straight away for the Hillcats and Cody Farhat reached on a passed ball, but Salem starter Brandon Walter forced a double play to get out of the jam.
Walter only allowed one more knock over his four inning outing, striking out nine Hillcats in his first start of the year.
On the flip side, Lynchburg starter Jordan Jones fanned five of the first six batters he faced for the Hillcats, tossing five and ⅔ frames of scoreless baseball in the longest outing of his career.
Salem's Jaxx Groshans doubled in the bottom of the sixth, moving to third on a fly out which prompted Lynchburg to swap out Jones for Andrew Misiaszek. The 'Cats hurler got Stephen Scott to bat the breeze and end the inning with the score still 0-0.
The Hillcats finally got on the board in the top of the eighth inning after the Red Sox sent out reliever Ryan Fernandez. To lead off Eric Rodriguez sliced a single to left field, racing to second on a wild pitch. Angel Martinez followed by smoking a base-hit up the middle that gave Rodriguez enough time to tally and put the Hillcats up 1-0.
Misiaszek and Trey Benton combined to shutout the Red Sox in the eighth and ninth and the Hillcats escaped with a narrow one run victory on the road.
INSIDE THE BOX SCORE
The Hillcats have shutout one other opponent this year, Myrtle Beach on the 18th of May.
Lynchburg is now two games ahead of Salem for second place in the Northern Division.
WHO'S NEXT
The Hillcats are back in action Saturday in game five against the Red Sox from Haley Toyota Field. First pitch is set for 6:05pm.