Hillcats Drop Second Straight Extra Inning Game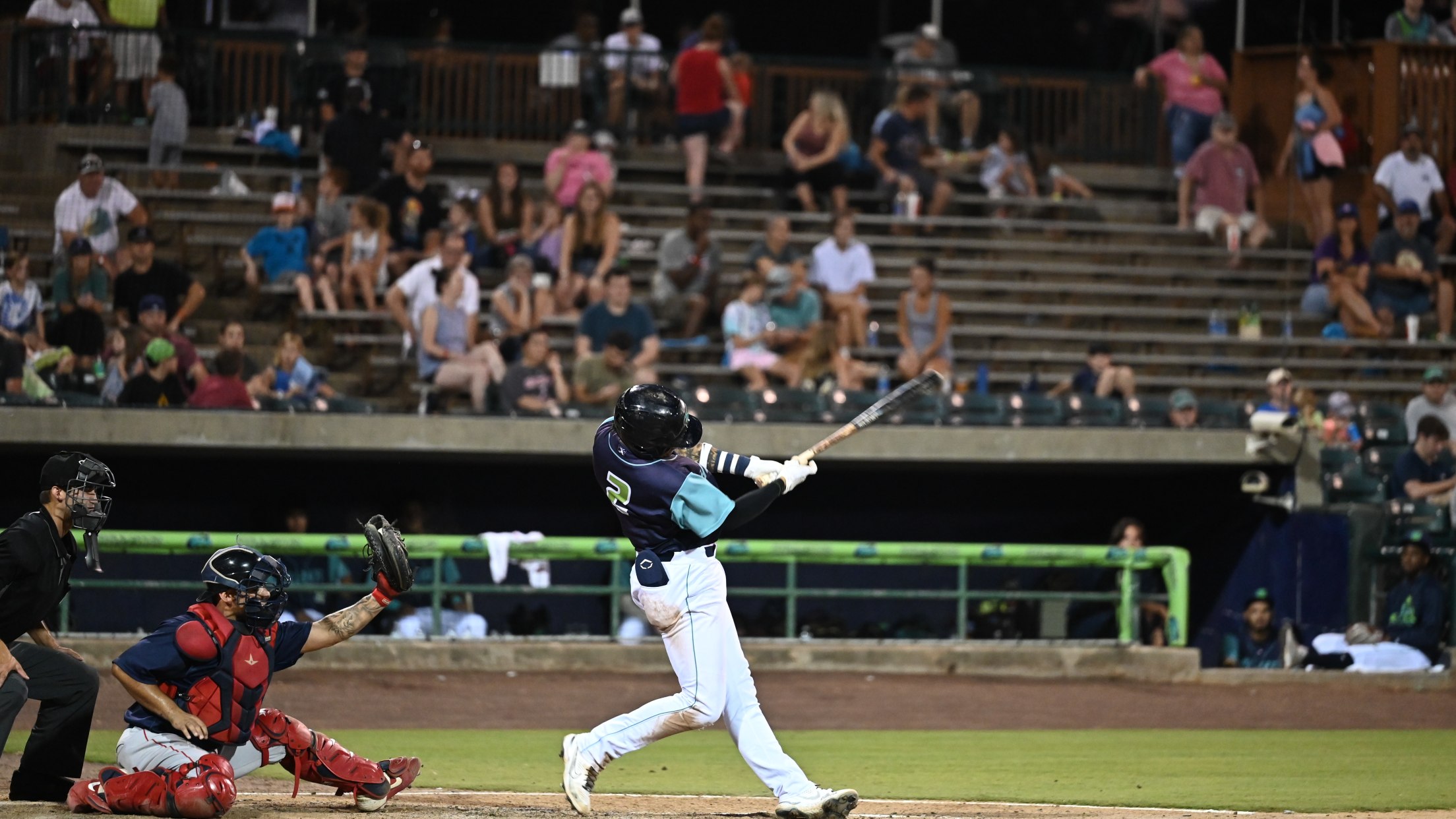 (Gary Streiffer)
Lynchburg, Virginia – The Lynchburg Hillcats (47-48) poured on four runs in the bottom of the ninth inning to force the game into a tenth, but Nick Yorke crushed a two run home run to lift the Salem Red Sox (56-39) to a game five victory Saturday night at Bank
Lynchburg, Virginia – The Lynchburg Hillcats (47-48) poured on four runs in the bottom of the ninth inning to force the game into a tenth, but Nick Yorke crushed a two run home run to lift the Salem Red Sox (56-39) to a game five victory Saturday night at Bank of the James Stadium.
HOW IT HAPPENED
Salem scored right away in the top of the first inning with Lynchburg starter Juan Zapata on the mound. Nick Northcut cleared the bases with a two-RBI double to give Salem a quick 2-0 lead.
Lynchburg cut the Salem lead in half in the bottom of the first when Micael Ramirez knocked Petey Halpin home with an RBI single off Red Sox starter Jeremy Wu-Yelland.
The Hillcats tied the game up in the bottom of the second inning when Yordys Valdes ripped a double that scored Korey Holland.
Salem went up two after scoring two runs over fourth and fifth innings, but Lynchburg snatched the lead in the bottom of the fifth. Petey Halpin started the frame off with a walk, moving to third thanks to a single to right off the bat of Christian Cairo. Halpin raced home when Micael Ramirez pushed a single to right and a smoked base-hit up the middle from Gabriel Rodriguez brought in both Cairo and Ramirez to put Lynchburg up 5-4.
The Red Sox loaded the bases against Juan Zapata in the top of the sixth, prompting the Hillcats to send out reliever Zach Hart. Antoni Flores raced home on a wild pitch to tie the game at five and Nick Yorke destroyed a homer to left field that gave the Red Sox an 8-5 lead.
The Red Sox stretched their lead to four in the top of the ninth, but Lynchburg launched an epic rally in the bottom of the frame. Salem turned to bullpen arm Yasel Santana and the 'Cats immediately pounced. Petey Halpin kicked things off with an infield single, moving to third when Micael Ramirez and Miguel Jerez earned free passes. Halpin scored on a single from Gabriel Rodriguez and Ramirez came home on a sacrifice fly from Alexfri Planez. Korey Holland officially completed the comeback by smashing a double to left-center field that brought in Jerez and Rodriguez to make it 9-9 and push the game into extra innings.
Nick Yorke mashed a two-run home run in the top of the tenth inning and while the Hillcats added a score in the bottom of the frame, the bomb put Lynchburg away for good with the 'Cats losing 11-10 in extras.
WHAT'S NEXT
Josh Wolf will take the mound for the Hillcats in game six on Sunday evening. First pitch is set for 5:00pm.