Hillcats Lose 10th Inning Battle with Red Sox
Salem Adds Three in Extras, Extend Series Lead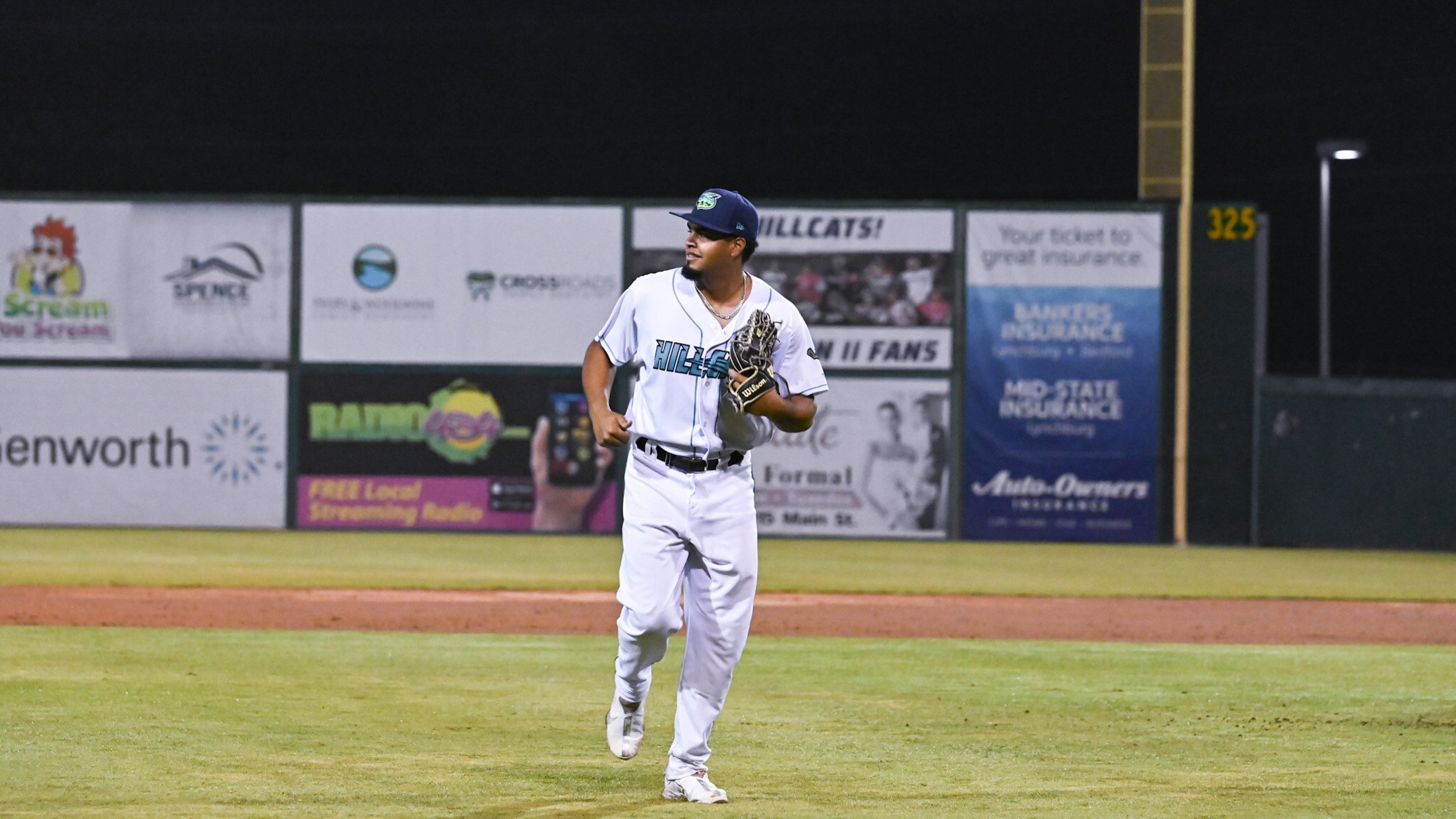 (Gary Streiffer)
Lynchburg, Virginia – Alexfri Planez went 4-5 and the Lynchburg Hillcats (47-47) pushed the game into a tenth inning, but the Salem Red Sox (55-39) racked up three scores in extras to pull off a game four victory Friday night at Bank of the James Stadium. HOW IT HAPPENED -
Lynchburg, Virginia – Alexfri Planez went 4-5 and the Lynchburg Hillcats (47-47) pushed the game into a tenth inning, but the Salem Red Sox (55-39) racked up three scores in extras to pull off a game four victory Friday night at Bank of the James Stadium.
HOW IT HAPPENED
The Red Sox got on the board in the top of the second inning with Hillcats starter Lenny Torres on the mound. Salem's Blaze Jordan singled up the middle to start the frame, moving to second on the wild pitch. Nick Northcut followed with a free pass and Jordan scored on a double knocked by Antoni Flores. Northcut raced home on a fielding error by Angel Martinez and a sacrifice fly brought home Flores to make it 3-0 Salem.
Lynchburg responded in the bottom of the second against Red Sox starter Shane Drohan. Miguel Jerez smoked a leadoff double, scoring when Alexfri Planez hammered a triple to right field. A Yordys Valdes sac-fly to center brought in Planez to cut the Salem lead to two after two innings of play.
Lenny Torres finished his start with two shutout frames in the third and fourth, striking out six and walking just one in his start with Lynchburg.
The Hillcats finally tied the game when Salem sent out reliever Jacinto Arredondo. Petey Halpin and Angel Martinez both earned free passes, Johnathan Rodriguez knocked in Halpin with an RBI base-hit to make it 3-3 in the bottom of the fifth inning.
Lynchburg reliever Hugo Villalobos entered the game in the top of the fifth and retired all twelve Salem batters he faced over the course of four innings. The stellar performance also included three strikeouts to hold the tie until the top of the ninth inning.
The Hillcats left the go ahead run stranded at third three times over the course of the game, but went down in order in the bottom of the ninth to send the game into extra innings.
Cade Smith had pitched a scoreless top of the ninth for Lynchburg and returned for the top of the tenth. Two runs came home for Salem on a triple from Angel Maita, with Maita tallying on a wild pitch to push the Red Sox to a 6-3 lead heading into the bottom of the tenth.
Miguel Jerez scored Johnathan Rodriguez on a sacrifice fly and the Hillcats loaded the bases to put the winning run on the base paths. However Red Sox reliever Devon Roedahl fanned Petey Halpin and the Hillcats lost 6-4 in extras to go down in the series 1-3.
INSIDE THE BOX SCORE
The Hillcats left thirteen runners stranded on the basepaths in the loss.
Lynchburg out hit Salem ten to four.
WHAT'S NEXT
Juan Zapata will take the mound for the Hillcats in game five on Saturday night. First pitch is set for 6:30pm.