Hillcats Shutout by Red Sox in Game Five
Salem's Four Run First Inning Snaps Hillcats Win Streak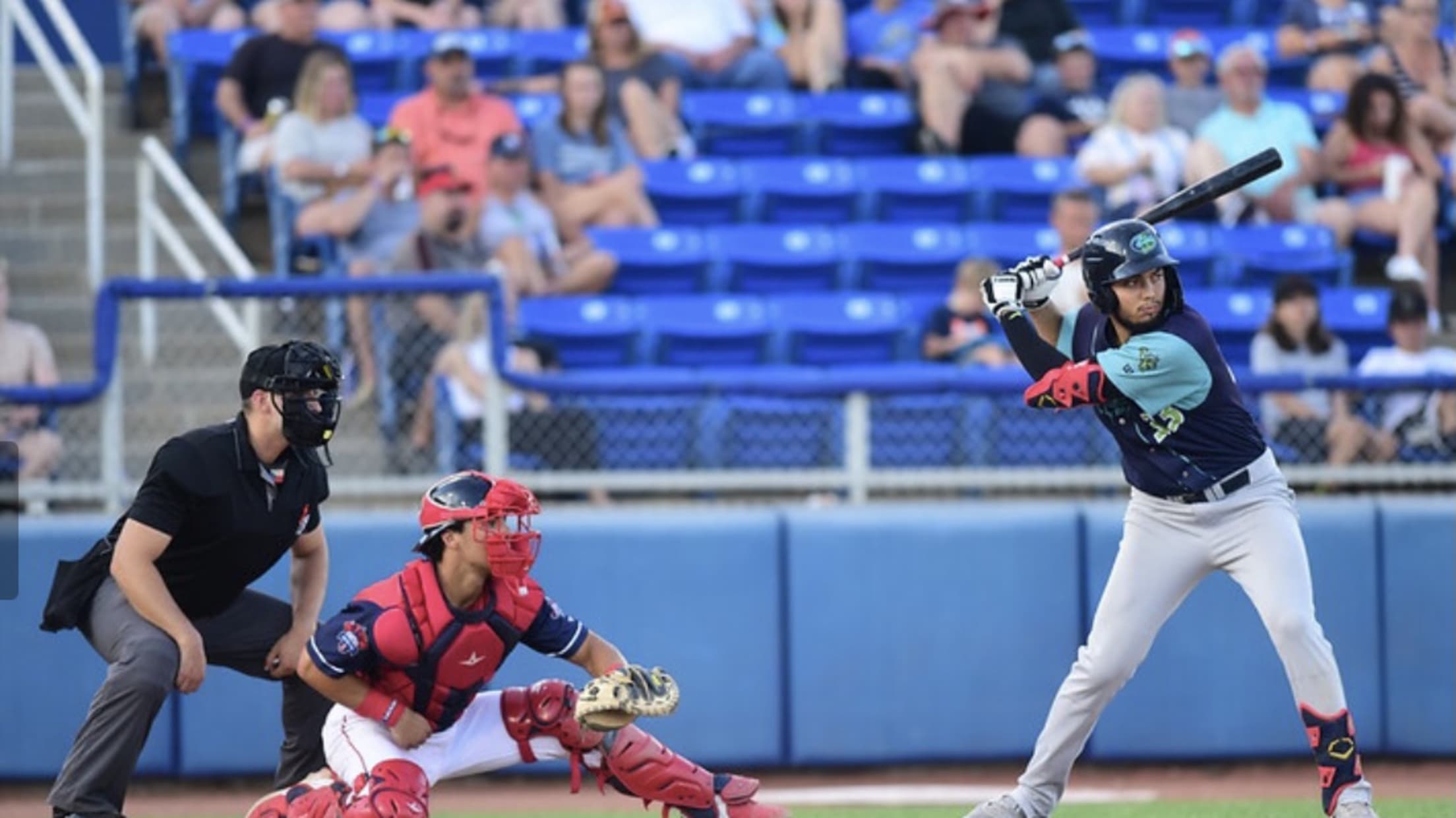 Salem, Virginia – The Lynchburg Hillcats (25-20) committed a season-high five errors and left twelve runners on the base paths in a 5-0 loss Saturday night to the Salem Red Sox (25-22). HOW IT HAPPENED
Salem's Nick Yorke reached right away on an error committed by Angel Martinez at
Salem, Virginia – The Lynchburg Hillcats (25-20) committed a season-high five errors and left twelve runners on the base paths in a 5-0 loss Saturday night to the Salem Red Sox (25-22).
HOW IT HAPPENED
Salem's Nick Yorke reached right away on an error committed by Angel Martinez at shortstop in the bottom of the first inning. Hillcats starter Lenny Torres (0-2) fanned the next batter he faced in Ceddane Rafeala, but Matthew Lugo smacked a double to right field that drove in the Red Sox first score of the game. A pair of walks by Torres loaded the bases, with Matthew Lugo racing home on a wild pitch thrown to the backstop to make it 2-0 Salem.
The Hillcats' starter caught Eduardo Lopez looking, but a dropped fly ball to right field by Lynchburg's Cody Farhat allowed two more runs to score for the Red Sox.
After Salem's Jake McKenzie laced a base-hit to right field, the Hillcats made a pitching change with Torres exiting only having allowed one earned run.
Lynchburg reliever Jaime Arias got the final out of the frame immediately, but the Red Sox took a big 4-0 lead after just one inning of play.
In the top of the second the Hillcats brought the tying run to the plate when they loaded the bases against Salem starter Jeremy Wu-Yelland. Lynchburg loaded the bases on an Alexfri Planez single and a pair of free passes but Wu-Yelland locked in a retired two straight to end the inning.
Arias pitched three and a ⅓ innings of scoreless work for the Hillcats, allowing just one hit while fanning two.
The Red Sox tacked on another unearned run in the bottom of the seventh, with Nick Yorke advancing to second on a throwing error and scoring on a bunt single laid down by Salem's Stephen Scott.
Despite knocking four hits in the final three innings of play, the Hillcats couldn't bring anyone home falling 5-0 to the Salem Red Sox
The loss still keeps the Hillcats with a series lead, up 3-2, heading into tomorrow's series finale.
WHO'S NEXT
The Hillcats are back in action Sunday in game six against the Red Sox from Haley Toyota Field. First pitch is set for 4:05pm.