Homers Sink Hillcats in Lopsided Loss
Red Sox Go Yard Three Times to Take Series Lead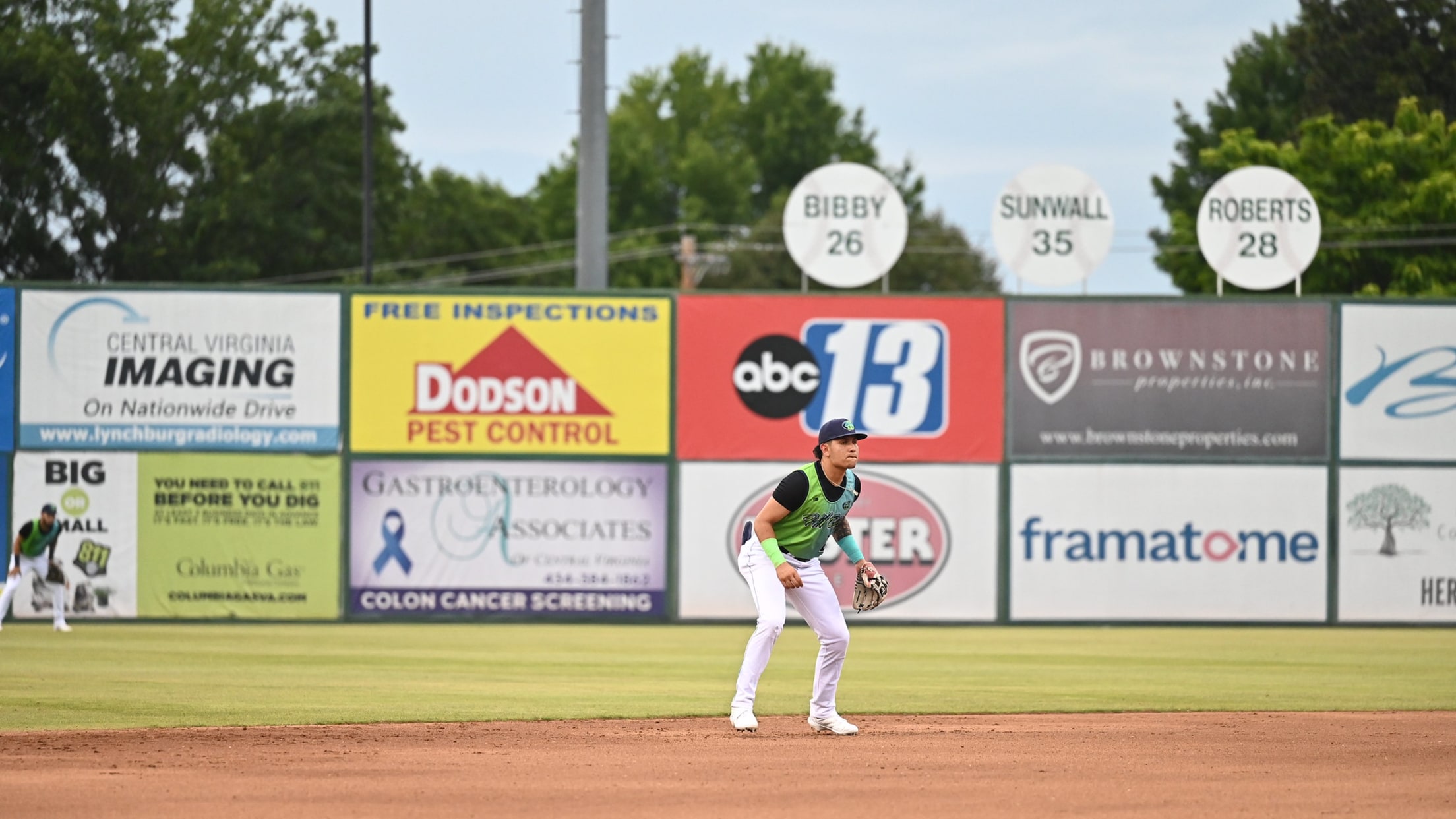 Lynchburg, Virginia – Each Lynchburg Hillcats (47-46) pitcher gave up a home run and the Salem Red Sox (54-39) ran away with a game three victory Thursday night at Bank of the James Stadium. HOW IT HAPPENED
The Red Sox got on the board right away in the top
Lynchburg, Virginia – Each Lynchburg Hillcats (47-46) pitcher gave up a home run and the Salem Red Sox (54-39) ran away with a game three victory Thursday night at Bank of the James Stadium.
HOW IT HAPPENED
The Red Sox got on the board right away in the top of the first inning against 'Cats starter Jaime Arias. Nick Yorke singled to center field to leadoff the frame, coming home when Ceddone Rafaela went yard for the eighth time this year.
The Hillcats struggled to put together any offense against Red Sox starter Shane Drohan. Petey Halpin knocked two doubles in two at bats and Miguel Jerez slapped a single, yet that's all Lynchburg could muster up through five innings to enter the sixth still down 2-0.
Lynchburg sent out reliever Daritzon Feliz in the sixth inning and Salem tacked on another score. After Nick Yorke reached on a throwing error from third he raced home thanks to a triple off the bat of Gilberto Jiménez to make it 3-0 Red Sox.
With Feliz still pitching. Salem doubled their lead when Jonathan Diaz launched a three-run homer over the wall in right field to make it 6-0 Red Sox in the top of the seventh inning.
The Hillcats finally tallied in the bottom of the frame with Salem bullpen arm Yasel Santana on the mound. Gabriel Rodriguez kicked things off with an infield single, jogging home when Miguel Jerez mashed his fourth home run of the year to cut the Salem lead to four.
The score stayed the same until the top of the ninth when Salem's Blaze Jordan slammed a bomb off the left field foul pole. The homer off Hillcats reliever Alec Wisely secured the 7-4 Salem victory and put the Hillcats down 1-2 in the six game series.
INSIDE THE BOX SCORE
Petey Halpin and Miguel Jerez both finished with multi-hit games for Lynchburg.
Lynchburg starter Jaime Arias fanned eight Salem batters in his start.
WHAT'S NEXT
Lenny Torres will take the mound for the Hillcats in game four on Friday night. First pitch is set for 6:30pm.