Scrappers Host 2021 Job Fair for Game Day Positions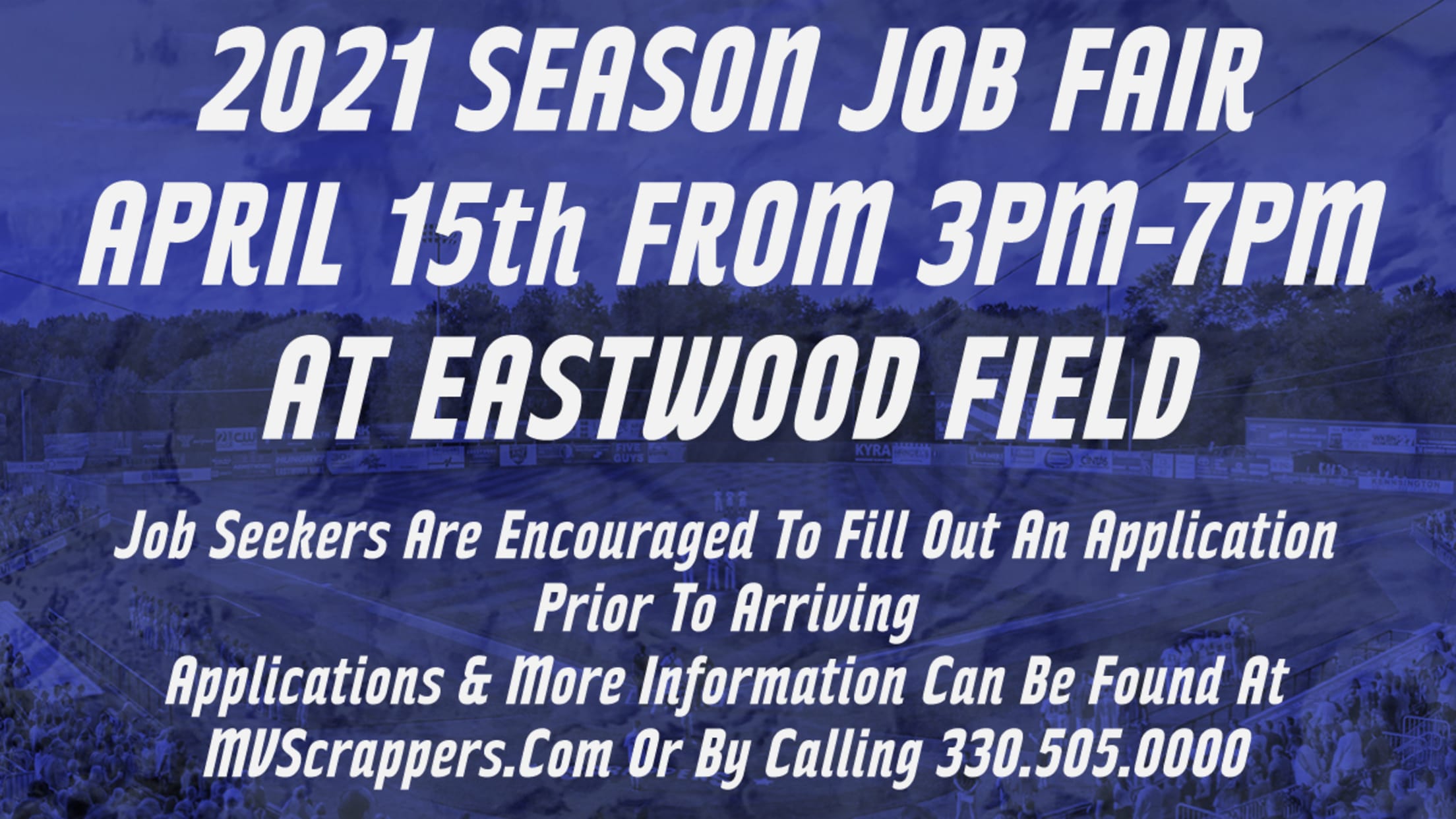 Scrappers Host Job Fair on Thursday, April 15 NILES, OH - The Scrappers will host a job fair on Thursday, April 15 for game day positions. The Job Fair will run from 3pm-7pm at Eastwood Field. Job seekers should enter through the picnic garden entrance. Positions available for the 2021
Scrappers Host Job Fair on Thursday, April 15
NILES, OH - The Scrappers will host a job fair on Thursday, April 15 for game day positions. The Job Fair will run from 3pm-7pm at Eastwood Field. Job seekers should enter through the picnic garden entrance.
Positions available for the 2021 season are concessions, ticket taker, suite server, merchandise, usher, 50/50 ticket seller, parking, mascot, grounds assistant, operations assistant.
Those interested in attending the job fair can find an application at www.mvscrappers.com. Applicants are highly encouraged to fill out the application and bring it to the day of the Job Fair. For more information about the job fair, contact the Scrappers at 330-505-0000 or [email protected].
The Scrappers open the 2021 season at Eastwood Field on May 26 against the State College Spikes. Season memberships for the Scrappers are available now. For more information on tickets, memberships, or the team store visit www.mvscrappers.com or call the front office at (330) 505-0000.