Luke Carlin Returns As Scrappers Manager
Indians Announce 2020 Player Development Staff Assignments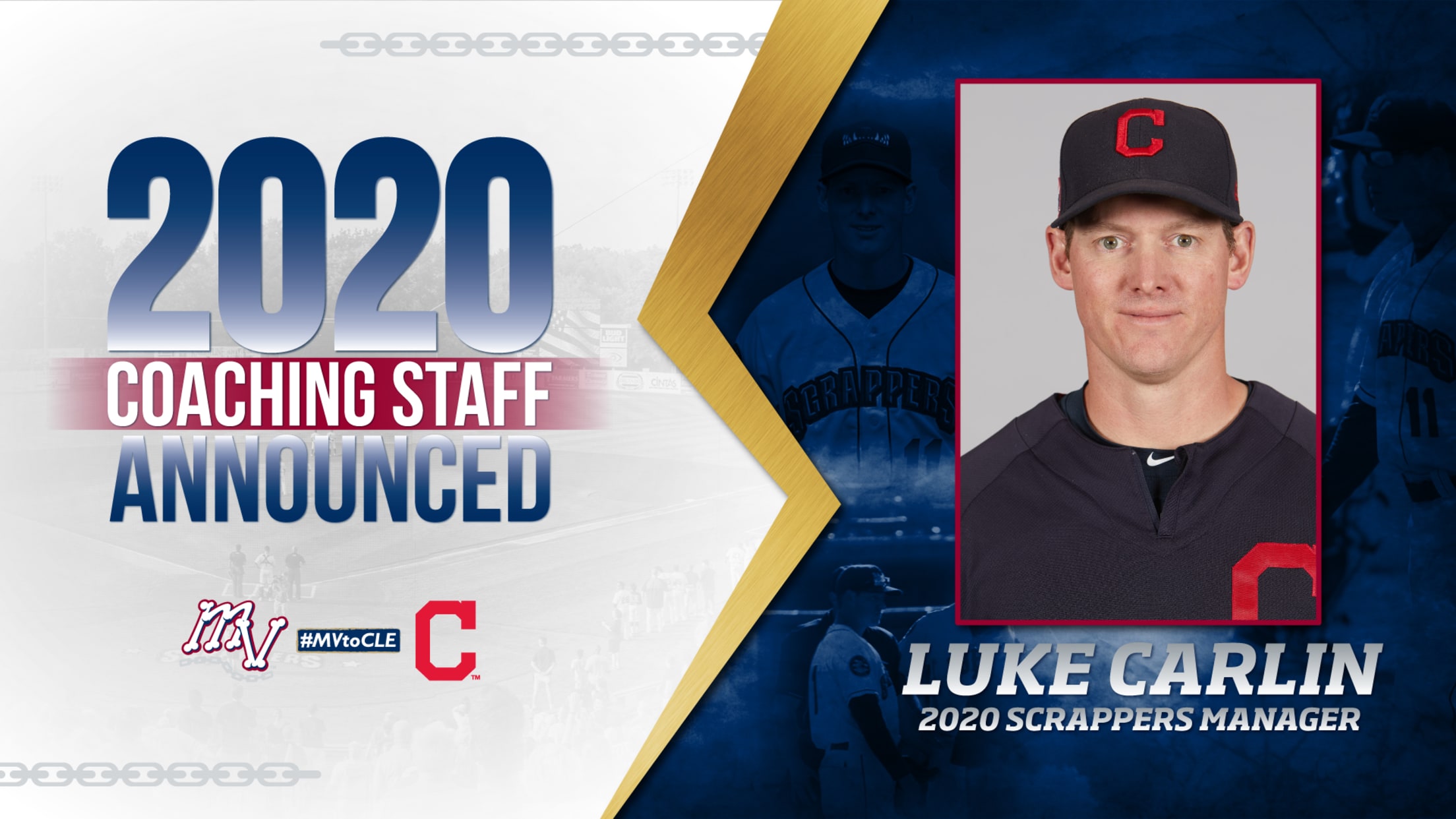 Niles, OH - The Mahoning Valley Scrappers, in conjunction with the Cleveland Indians Player Development Staff, are pleased to announce Luke Carlin as manager of the Scrappers for the 2020 season. Carlin was at the helm in 2017 for the Scrappers leading them to a 44-29 record and a Pinckney Division
Niles, OH - The Mahoning Valley Scrappers, in conjunction with the Cleveland Indians Player Development Staff, are pleased to announce Luke Carlin as manager of the Scrappers for the 2020 season. Carlin was at the helm in 2017 for the Scrappers leading them to a 44-29 record and a Pinckney Division Title. He was then promoted to manager for the Lake County Captains for the 2018 and 2019 season. Previously, Carlin, served on the Akron staff in 2016. Carlin enjoyed a 14-year professional career from 2002-2015, appearing in 56 Major League games with San Diego, Cleveland and Arizona.
Joining Carlin on staff will be Kevin Erminio (Pitching Coach), Craig Massoni (Hitting Coach) and J.T. Maquire (Bench Coach). Returning to the staff are Strength and Conditioning coach, Juan Acevedo and Athletic Trainer, Frank Sammons.
Click here to see a complete breakdown of the Cleveland Indians Player Development Staff.
Carlin and the Scrappers open up their season at home on Wednesday, June 24 against the Auburn Doubledays at 7:05pm. For more information about ticket packages or group outings visit www.mvscrappers.com or call the front office at (330) 505 - 0000.