Scrappers Announce an Evening with 2021 Manager Coco Crisp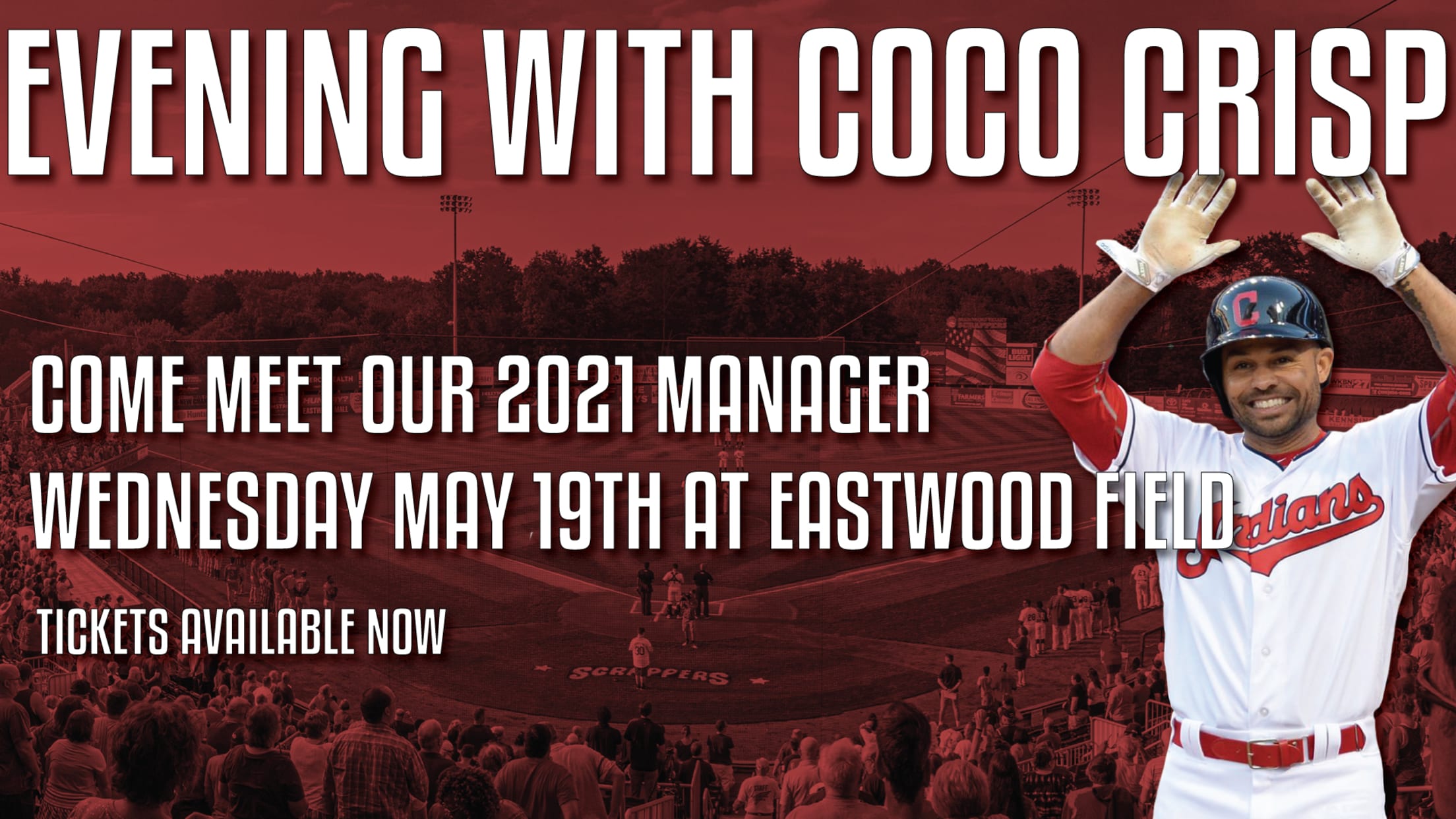 NILES, OH – Scrappers announce an Evening with 2021 Manager Coco Crisp at Eastwood Field on Wednesday, May 19 at 6 p.m. Tickets are $25 and are limited in quantity. Each ticket includes food & drink, question & answer session, autographed photo, and one upper box ticket voucher good for
NILES, OH – Scrappers announce an Evening with 2021 Manager Coco Crisp at Eastwood Field on Wednesday, May 19 at 6 p.m. Tickets are $25 and are limited in quantity. Each ticket includes food & drink, question & answer session, autographed photo, and one upper box ticket voucher good for any May home game. You can purchase tickets by clicking here.
The Scrappers home opener at Eastwood Field is Wednesday, May 26 against the State College Spikes. Ticket packages and group sales opportunities are on sale now. Mahoning Valley is one of six founding members of the MLB Draft League, joining the Frederick Keys, the State College Spikes, the Trenton Thunder, the West Virginia Black Bears and the Williamsport Crosscutters.
For more information, visit mvscrappers.com or contact the front office at 330-505-0000.