Scrappers Drop Series Opener Against Black Bears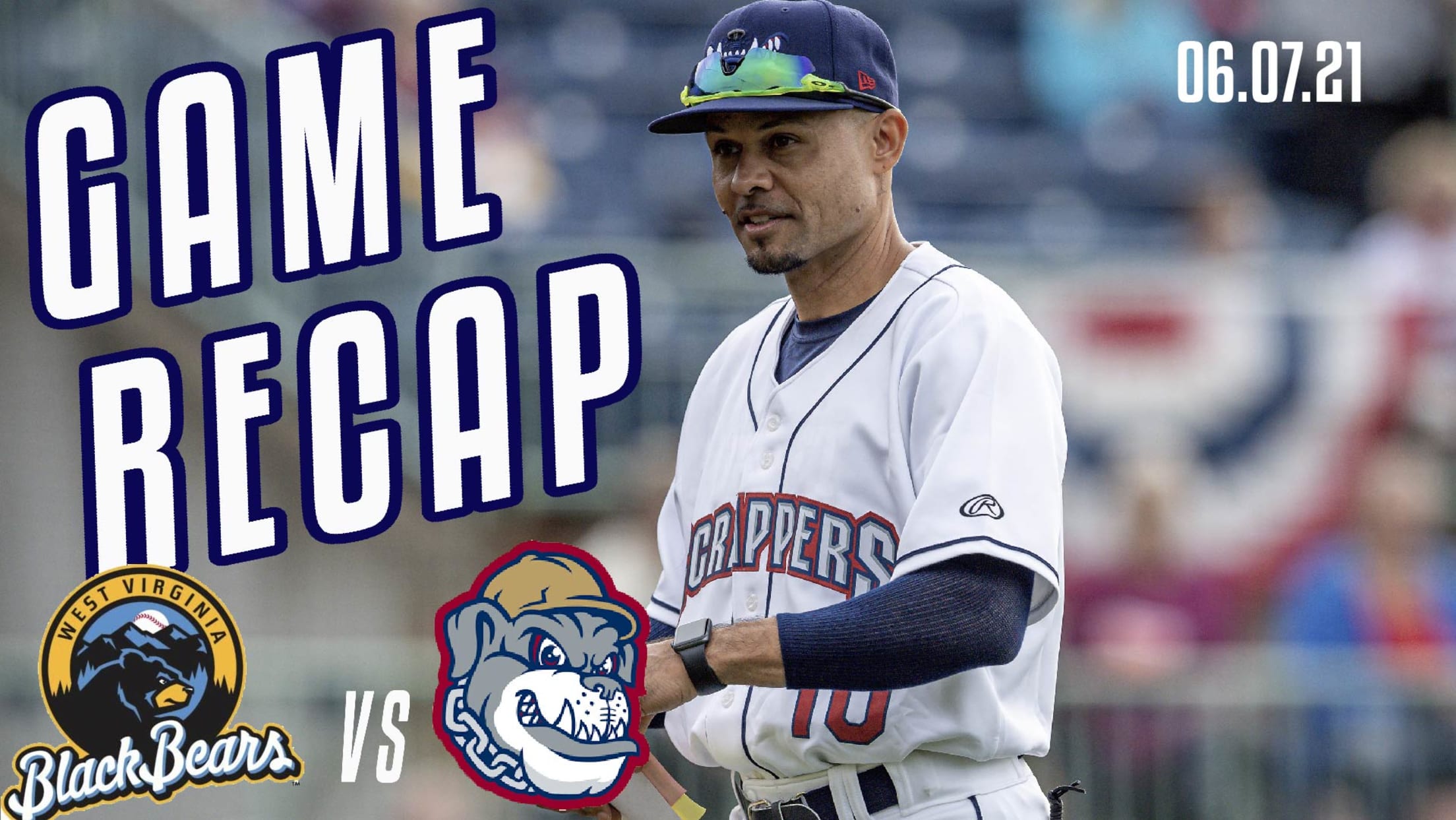 Photo: Mahoning Valley Sports
The Mahoning Valley Scrappers played their first of a six-game road trip against the West Virginia Black Bears. The Scrappers fell 10-3 giving them back-to-back losses and dropping their record to (9-4) After an impressive start last week, Collin Floyd made the start for the Scrappers but struggled out of
The Mahoning Valley Scrappers played their first of a six-game road trip against the West Virginia Black Bears. The Scrappers fell 10-3 giving them back-to-back losses and dropping their record to (9-4)
After an impressive start last week, Collin Floyd made the start for the Scrappers but struggled out of the gate. He allowed four runs in the bottom of the 1st giving West Virginia a 4-0 lead to start the game. He'd finish with a stat line of 2.2 innings pitched, eight hits, six earned runs, three walks and four strikeouts.
The Scrappers cut the lead in half in the top of the 3rd after a two-RBI single by Bobby Sparling making the score 4-2. It didn't matter because West Virginia would get the two runs back off Floyd in the bottom of the inning, stretching their lead back out to four making the score 6-2.
West Virginia scored one more in the 4th making the score 7-2. The Scrappers wouldn't answer until the top of the 7th when Trent "Buck" Anderson doubled home a run pulling the Scrappers within four by adding their third run, (7-3).
Four would be as close as they'd get. They were able to get runners to second and third base in the top of the 8th, but nothing would come of it after Sam Crail struck out to end the threat.
West Virginia added three insurance runs between two in the bottom of the 7th and one in the bottom of the 8th. After the Scrappers went down quietly in the top of the 9th the final score would be 10-3.
The offense saw the ball well, racking up seven hits as a unit and drawing five walks. Anderson and Sparling both had two-hit games for the Scrappers. Sparling had a double, single, walk and two RBI. The performance raised his batting average to a staggering .438 and his on-base percentage to .610. Anderson had a double, single, two walks and an RBI raising his batting average to .290 and his on-base percentage to .522
The Scrappers will face West Virginia in game two of the series tonight at 6:35 p.m. at Monongalia County Ballpark.
Purchase your tickets now for the upcoming homestand HERE.
--Jordan Boitnott