Scrappers Front Office Working Remotely
Scrappers Staff Will Be Accessible During Normal Office Hours (M-F 8:30am-5pm)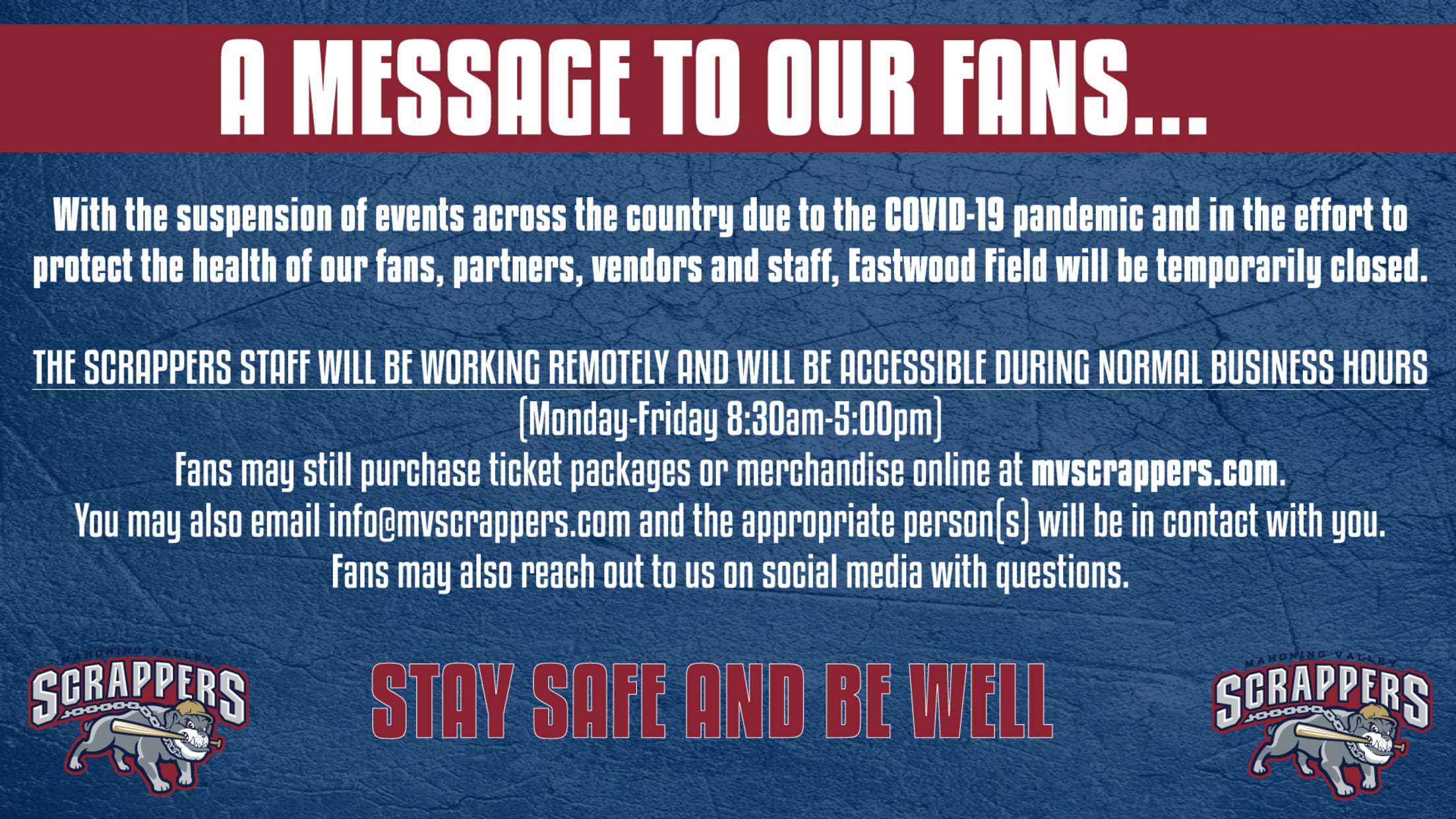 NILES, OH - With the suspension of events across the country due to the COVID-19 pandemic and in the effort to protect the health of our fans, partners, vendors and staff, Eastwood Field will be temporarily closed. The Scrappers staff will be working remotely and will be accessible during normal
NILES, OH - With the suspension of events across the country due to the COVID-19 pandemic and in the effort to protect the health of our fans, partners, vendors and staff, Eastwood Field will be temporarily closed.
The Scrappers staff will be working remotely and will be accessible during normal business hours (Monday - Friday 8:30pm-5:00pm). Fans may still purchase ticket packages or merchandise online at mvscrappers.com.
Here's a helpful contact guide for the Scrappers Front Office:
Fans may also reach out to the Scrappers through social media with any questions.
We are looking forward to the start of the baseball season and seeing you all out at Eastwood Field. For now, stay safe and be well.