Scrappers Hold On to Sweep Keys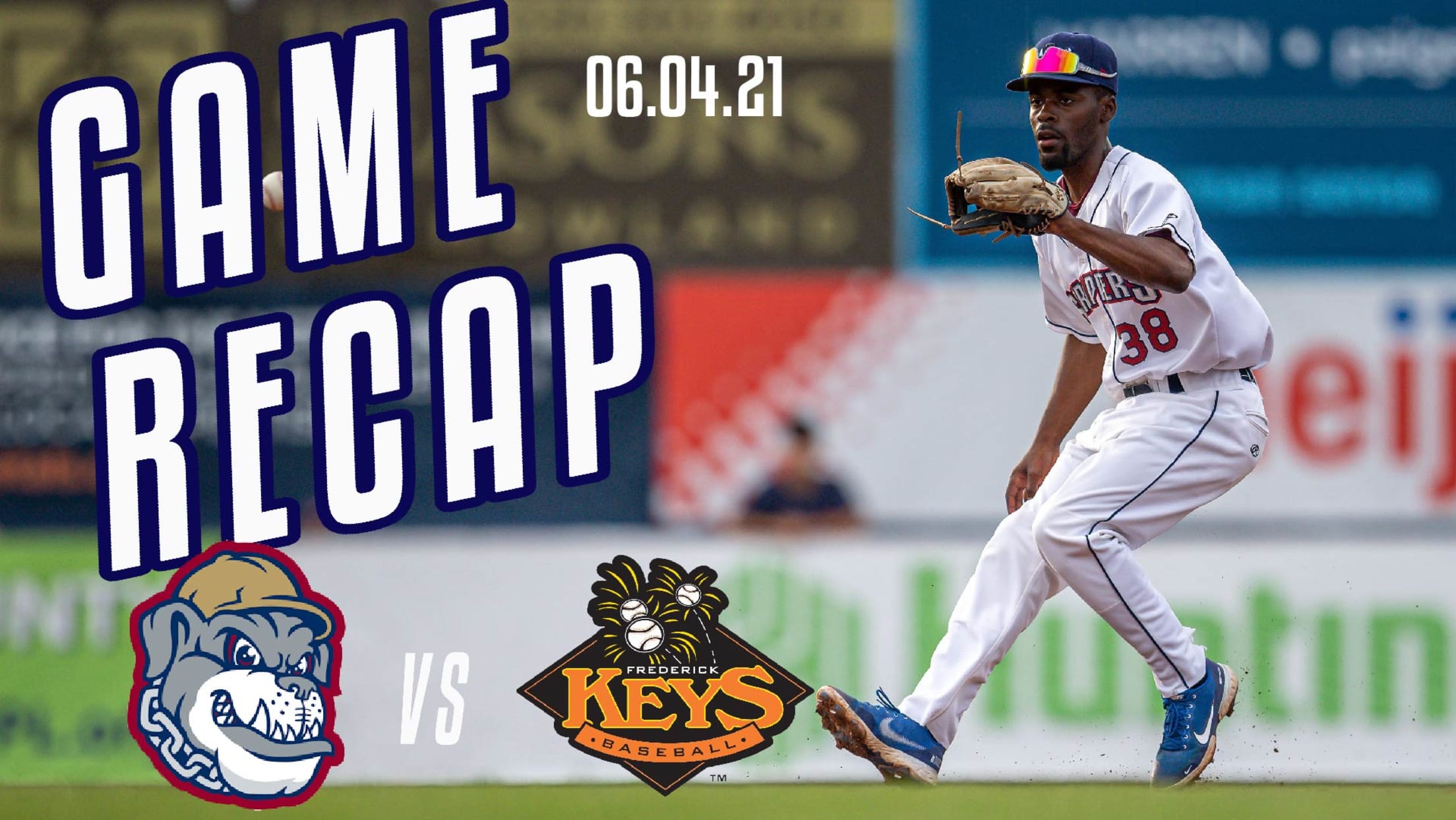 Frederick, MD- After a rain cancellation Thursday night, the Mahoning Valley Scrappers finished off a two-game sweep of the Frederick Keys Friday. The win would give the Scrappers an (8-2) record and a one-game lead in the MLB Draft League standings. Frederick would start the scoring in the bottom of
Frederick, MD- After a rain cancellation Thursday night, the Mahoning Valley Scrappers finished off a two-game sweep of the Frederick Keys Friday. The win would give the Scrappers an (8-2) record and a one-game lead in the MLB Draft League standings.
Frederick would start the scoring in the bottom of the 1st when JP Fullerton drove in a run due to a Scrapper's error.
The Scrappers bats would get hot in the top of the 2nd inning when Ethan Kavanaugh doubled with the bases loaded to drive in two. Mathieu Vallee would then follow up with a two-run single that cleared the bases to give the Scrappers an early 4-1 lead.
In the top of the 4th, the Scrappers Mitch Hundley did damage, hitting a solo shot making the score 5-1.
In the top of the 5th, the Scrappers would benefit from wild pitches and passed balls. Jarrod Belbin rocketed a double to start the inning. He would then score from second on a passed ball during Bobbly Sparling's at-bat. After getting walked Sparling would score off a wild pitch extending the Scrappers lead to 7-1.
Frederick would try to rally late, plating four in the bottom of the 7th and one in the bottom of the 8th, but it wouldn't be enough as the Scrappers held on to win 7-6.
Starter Cole Ayers had another strong outing. Ayers threw five dominant innings striking out seven while only allowing two hits, a walk and an unearned run.
The Scrappers as a team tallied eight hits led by Jason Hinchman and Hundley. Hinchman went 3-5 at the plate and scored a run. Hundley homered in his only at-bat but walked in his other plate appearance. He also scored two runs while driving in one.
The Scrappers are back at home tonight Saturday, June 6. It is a youth jersey giveaway presented by Armstrong to the first 500 fans 12 and under. There will also be post-game fireworks presented by Yuengling, 21 WFMJ & WBCB, and MIX 98.9. PURCHASE TICKETS HERE.
--Jordan Boitnott