Redbirds Hosting Free "Family Fun Day" at AutoZone Park on Saturday, March 24
Event Culminates with Easter Candy Drop from Helicopter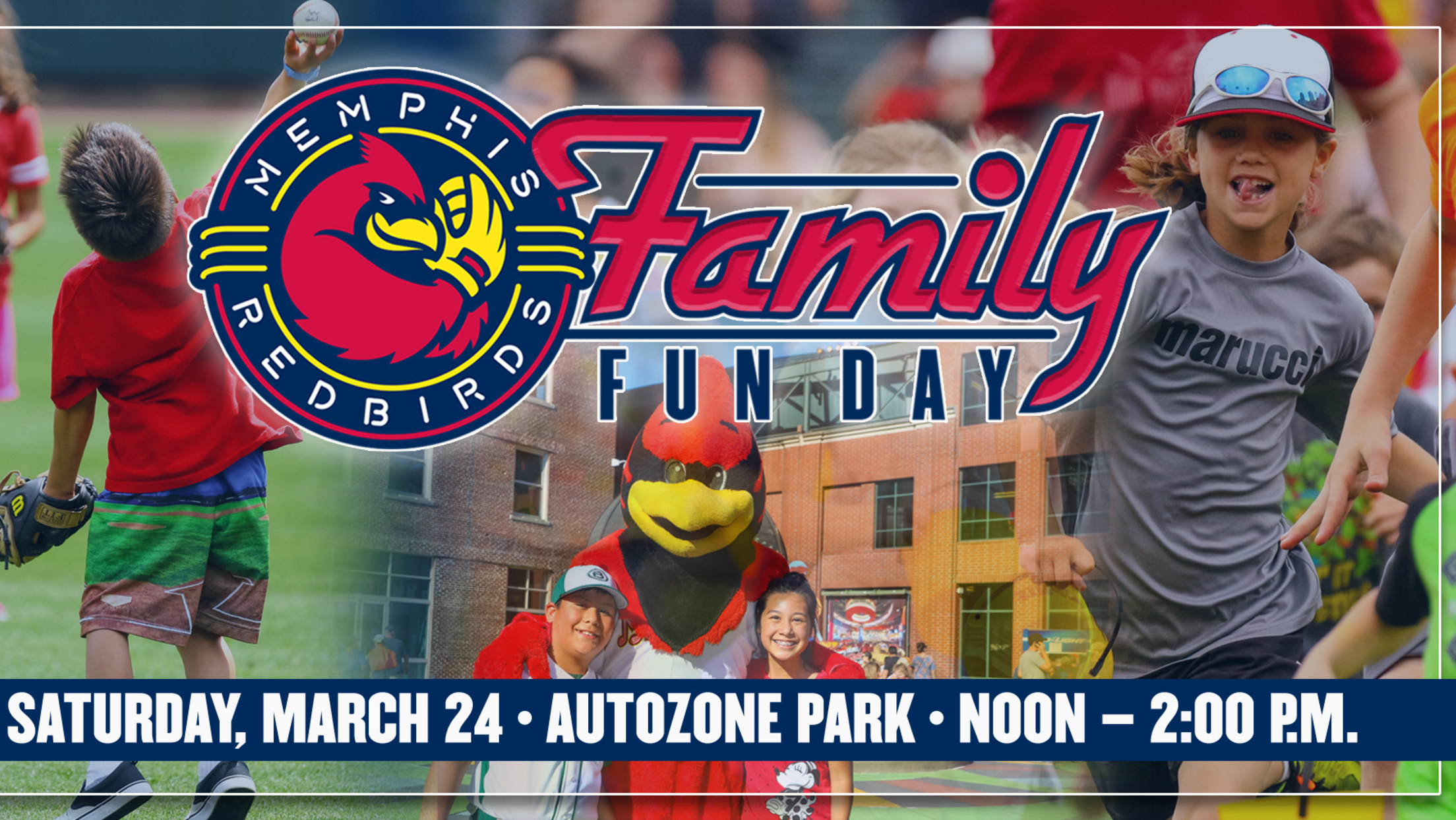 MEMPHIS, Tennessee - The Memphis Redbirds are holding a free "Family Fun Day" at AutoZone Park from noon-2:00 p.m. on Saturday, March 24, featuring numerous games and activities and an Easter candy drop from a helicopter onto the field at the end of the day.Family Fun Day is scheduled to
MEMPHIS, Tennessee - The Memphis Redbirds are holding a free "Family Fun Day" at AutoZone Park from noon-2:00 p.m. on Saturday, March 24, featuring numerous games and activities and an Easter candy drop from a helicopter onto the field at the end of the day.
Family Fun Day is scheduled to include:
- Inflatables, games, and activities in the Plaza
- Catch on the field
- Whiffle ball on the field
- Kids Run the Bases at various points throughout the afternoon
- Ballpark tours at certain intervals
- The St. Louis Cardinals Spring Training game on the videoboard
- Chances to win prizes
- Ticket specials
To celebrate Easter in a unique and memorable way, the Redbirds will be dropping candy from a helicopter onto the field for kids to collect as the event finishes.
Concessions will be available for purchase on the concourse.
The Redbirds' 2018 season begins on Thursday, April 5 at Round Rock, and the home opener is Tuesday, April 10 against Omaha. More information on the upcoming season, including promotions and giveaways, will be announced at www.memphisredbirds.com in the coming weeks.
[Empty Body]