Midwest League releases 2020 Media Guide & Records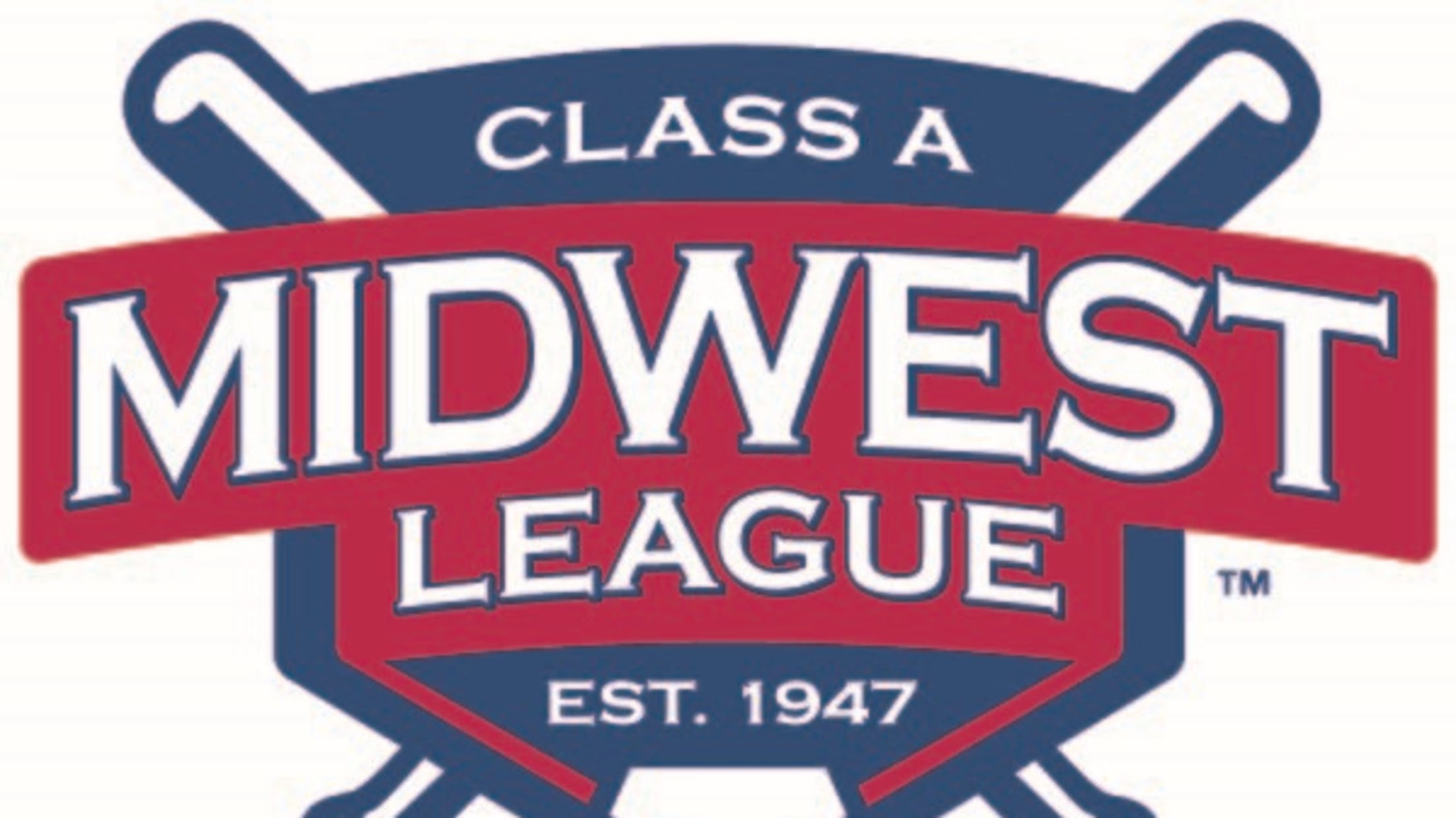 PRESS RELEASE 210 South Michigan Street Contact: Richard A. Nussbaum II, President, 574-532-1221 5th Floor – Plaza Building South Bend, IN 46601 Phone: 574-234-3000 Fax: 574-234-4220 [email protected] FOR IMMEDIATE RELEASE June 1, 2020 MIDWEST LEAGUE RELEASES 2020 MEDIA GUIDE & RECORD BOOK SOUTH BEND, Ind. – The Midwest League releases
Join the team: Timber Rattlers want you
Community-owned Class A club selling membership certificates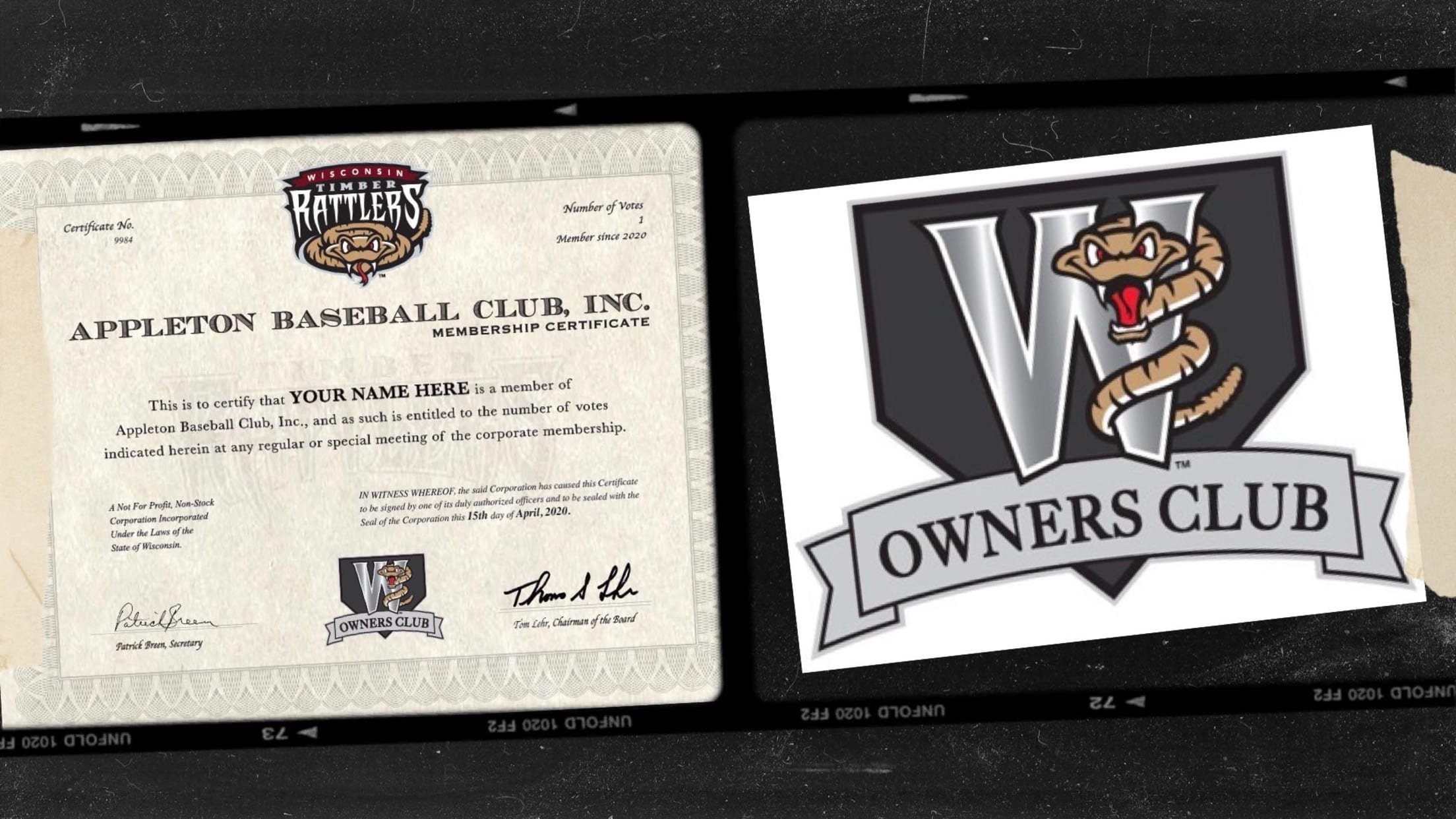 Minor League Baseball teams need fan support, now more than ever. But how exactly can fans show their support during this unprecedented period of indefinite postponement? The Wisconsin Timber Rattlers, a longtime Midwest League entity based in Appleton, are offering a unique option: Fans can, quite literally, join the club.
Big Papi stole derby spotlight with Timber Rattlers
Ortiz outslugged Griffey, A-Rod in first full season in Minor Leagues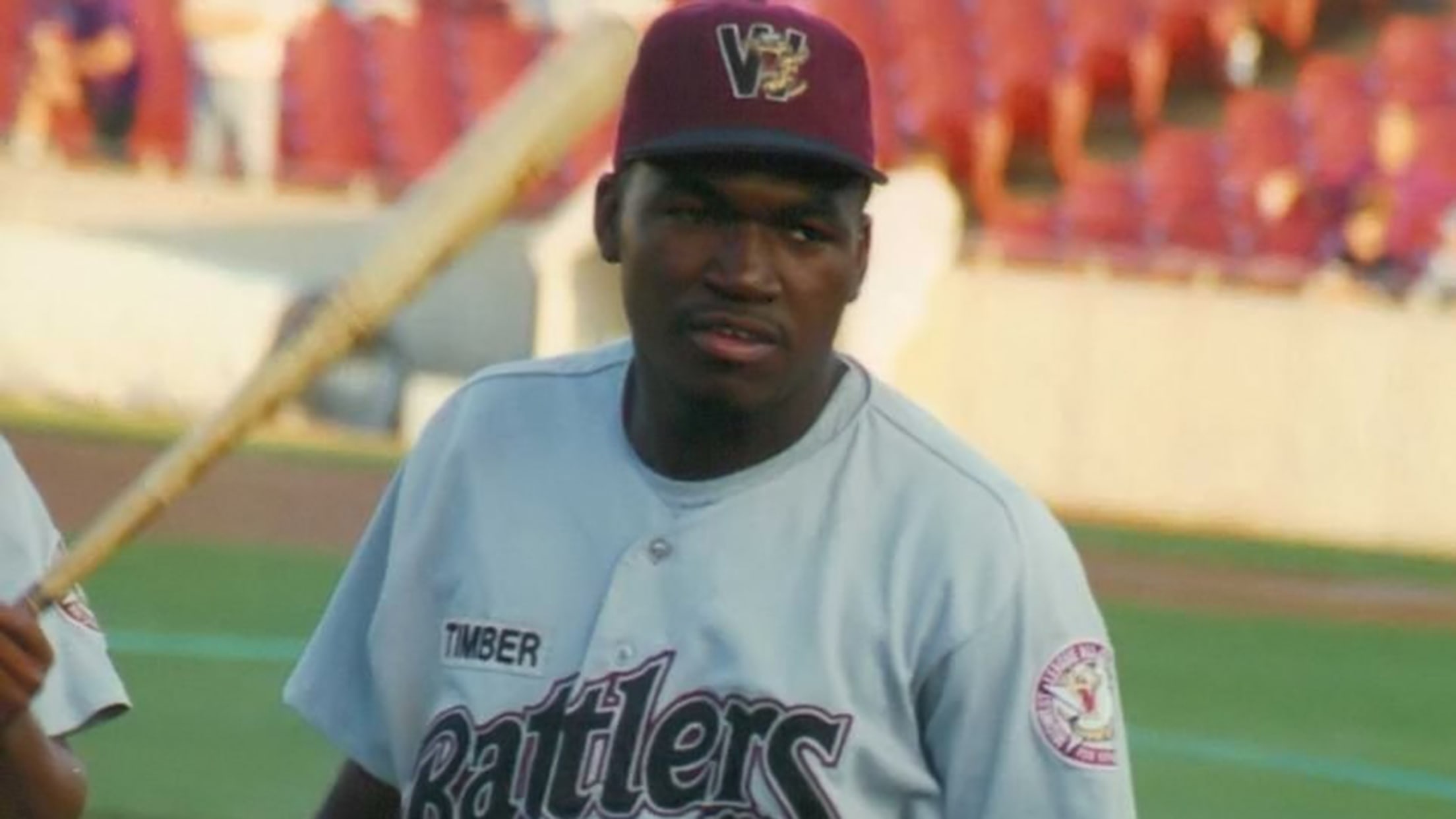 It's the greatest story barely told.And it took place at Fox Cities Stadium in Appleton, Wisconsin, on July 29, 1996.
Jays' Pardinho has Tommy John surgery
No. 5 prospect dealt with right elbow soreness last season
When Eric Pardinho was placed on the Injured List late last season, it was apparently a precautionary measure after he experienced discomfort in his pitching elbow. Now, just weeks away from the start of Spring Training games, it appears the issue is more serious.The fifth-ranked Blue Jays prospect underwent Tommy John
Cougars' philanthropy is a grand slam
Kane County Baseball Foundation lauded at Winter Meetings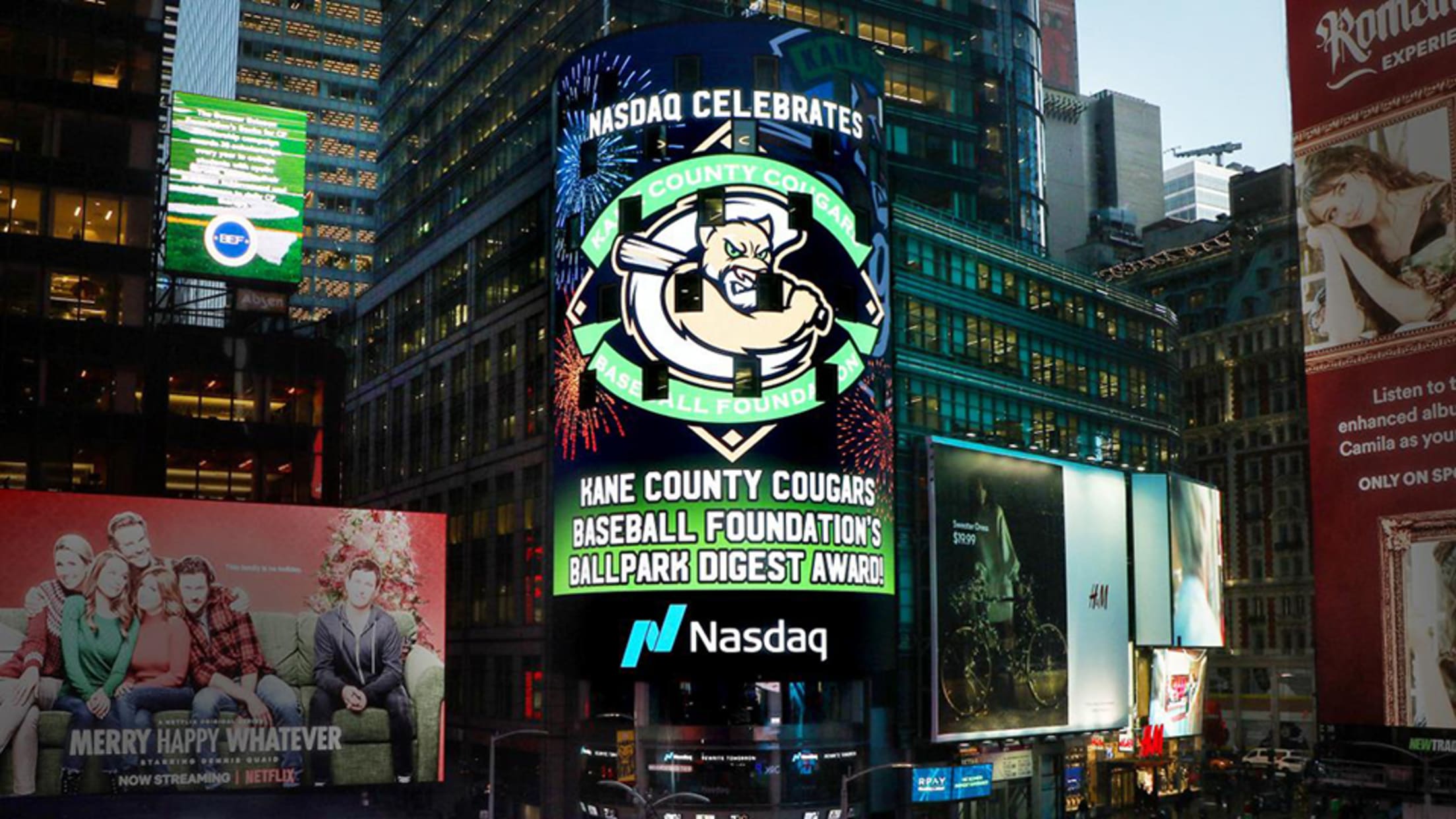 When former Wall Street maven Robert Froehlich became chairman, chief executive officer and president of Class A Kane County in 2014, he brought a family-oriented atmosphere ... literally. His wife, Cheryl, daughters Stephanie and Marianne (Neidhart) and son-in-law Chris Neidhart comprise the Cougars' board of directors. It helped create the type
Reds invite Lodolo, India to big league camp
Top prospects, former No. 1 picks among 16 non-roster invitees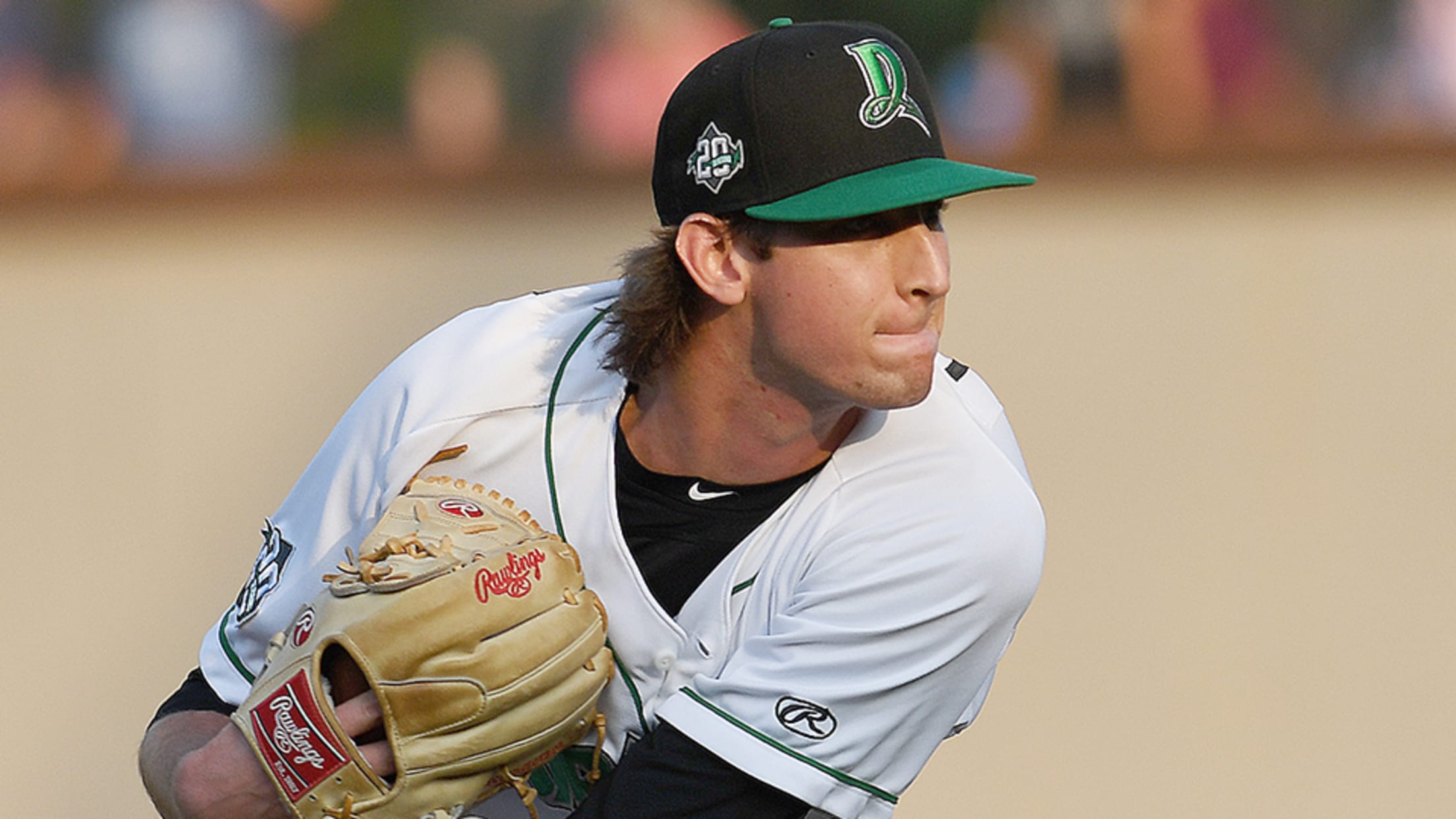 Nick Lodolo and Jonathan India both have had solid starts to their careers since being selected in the first round of the Draft in back-to-back years. Now they're sharing the chance to showcase their skills on the top stage for the first time.The Top 100 prospects earned their first invitations to
Cardinals deal for Rays lefty Liberatore
2018 first-round pick has racked up 113 whiffs in 111 pro frames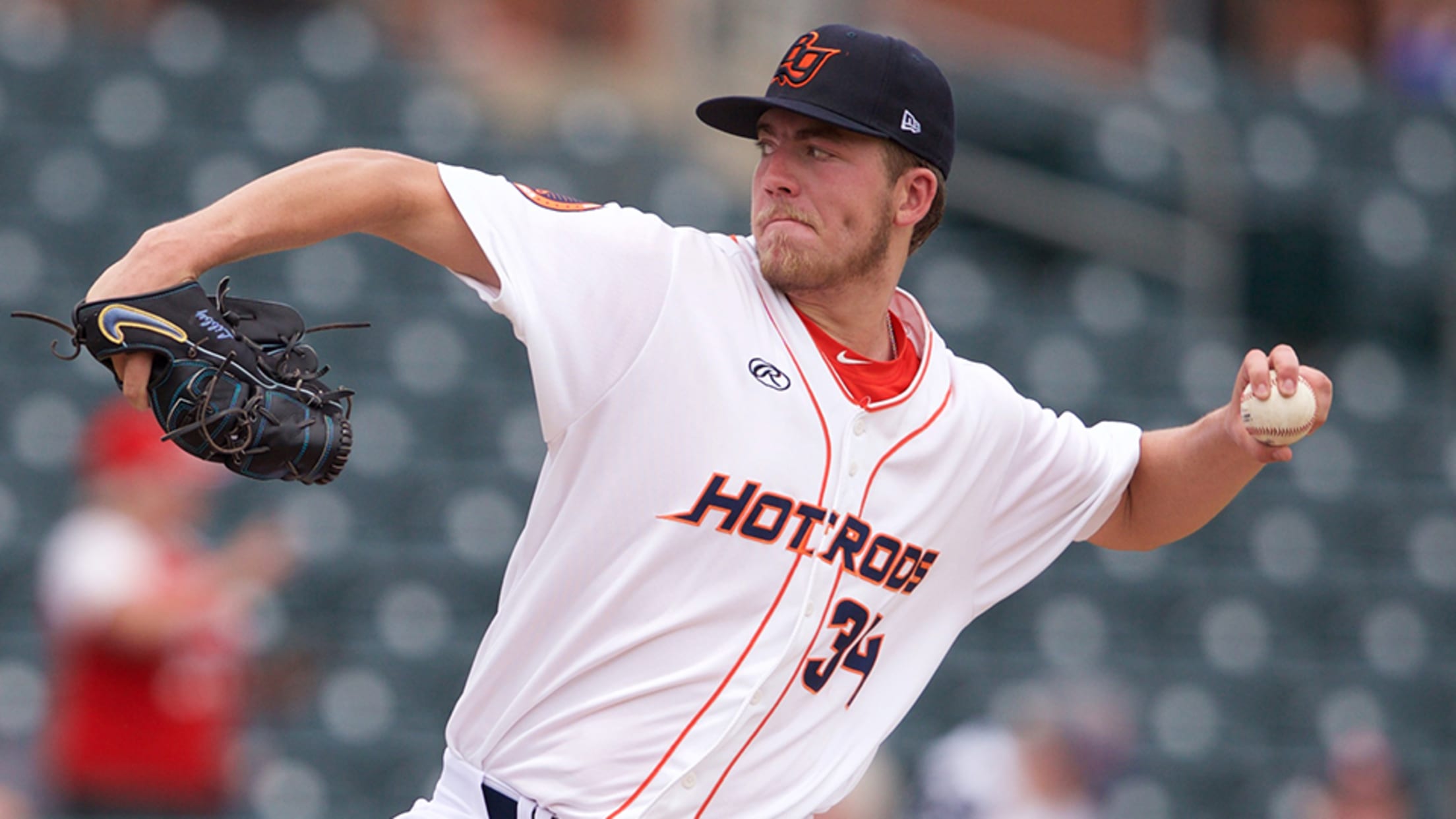 It may be the middle of winter, but the hot stove has reignited.In the first major trade of the calendar year, the Cardinals acquired 2018 first-rounder Matthew Liberatore from the Rays. Catching prospect Edgardo Rodriguez and a Competitive Balance Round B selection (66th overall) also will head to St. Louis,
Thompson spins South Bend atop Midwest
Cubs No. 13 prospect fans 10 in five hitless in sweep to crown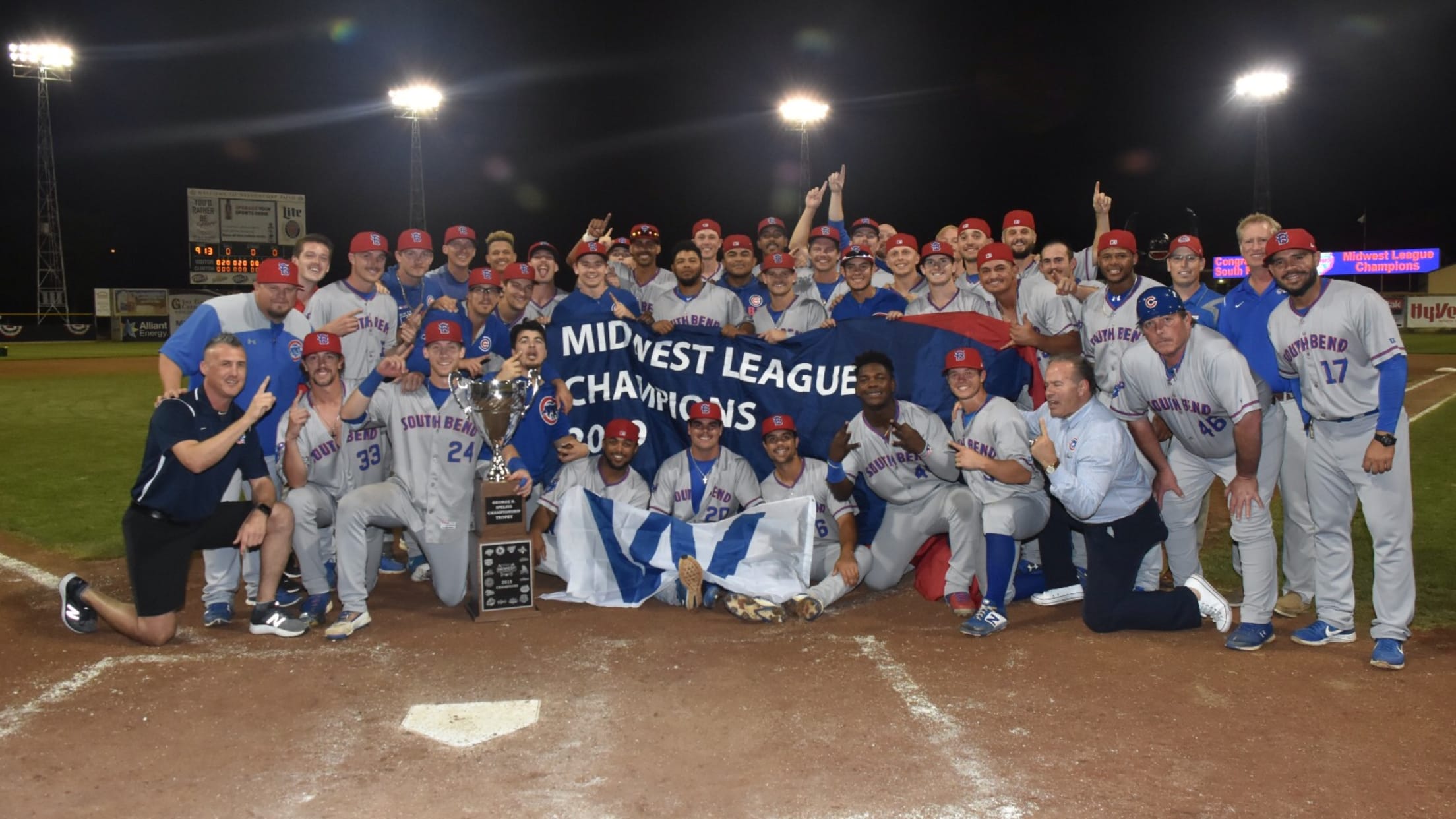 Riley Thompson and many of his teammates had their first taste of professional ball -- and playoff success -- while sweeping their way to a Northwest League championship. A year later with Class A South Bend, he and his fellow Cubs prospects pulled off yet another perfect postseason.Chicago's No. 13
Cubs walk off with 2-0 series lead
Roederer scores on wild pitch in 10th in Midwest League Finals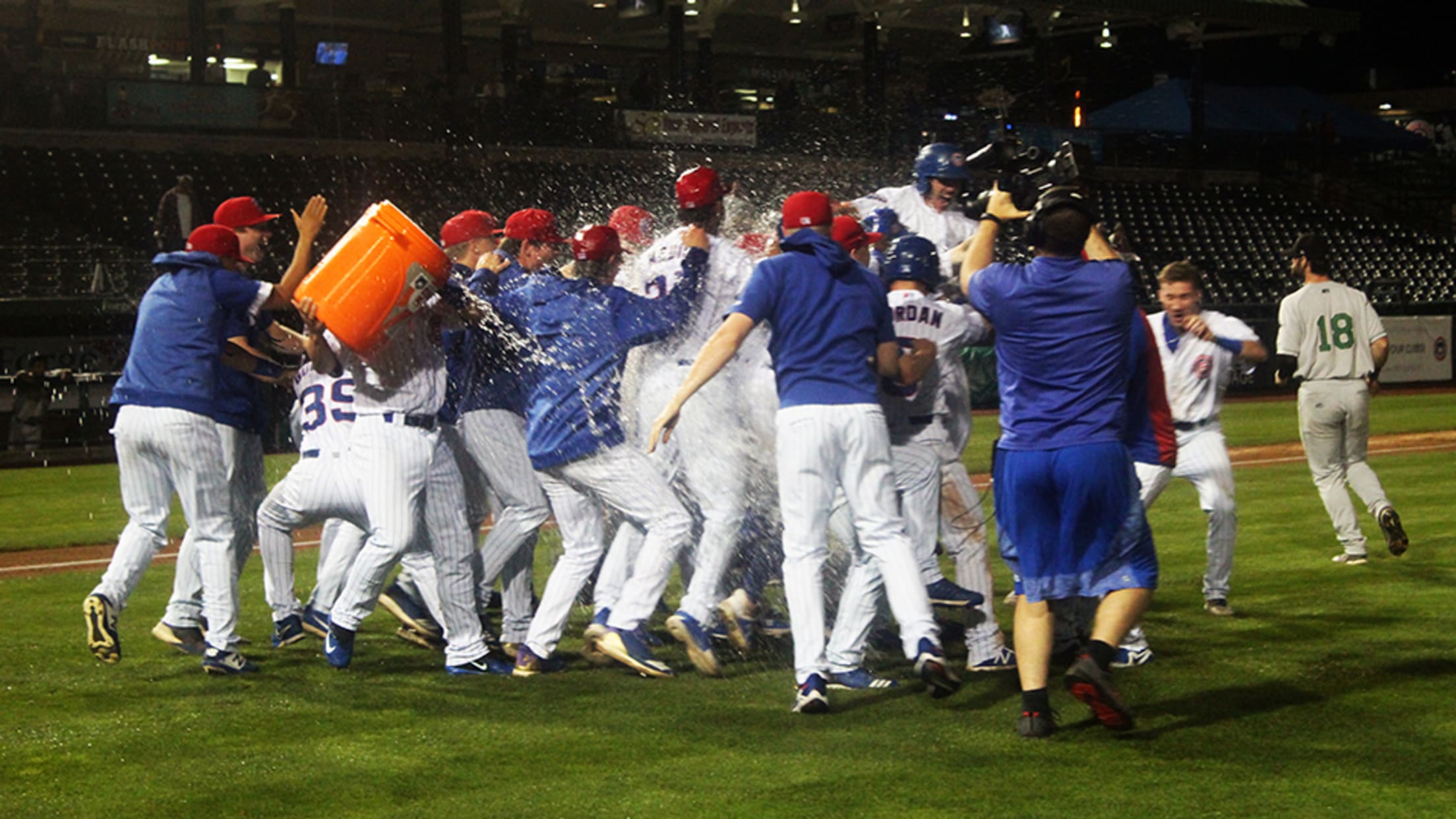 Members of the South Bend Cubs filed into their clubhouse when severe weather hit Four Winds Field after nine innings of Game 2 of the best-of-5 Midwest League Championship Series. Tied at 2-2 with Clinton, they sat in relative silence during what would be a 98-minute rain delay.That's when center
Maldonado, Cubs win MWL Finals opener
21st-round pick hits tiebreaking solo homer in seventh inning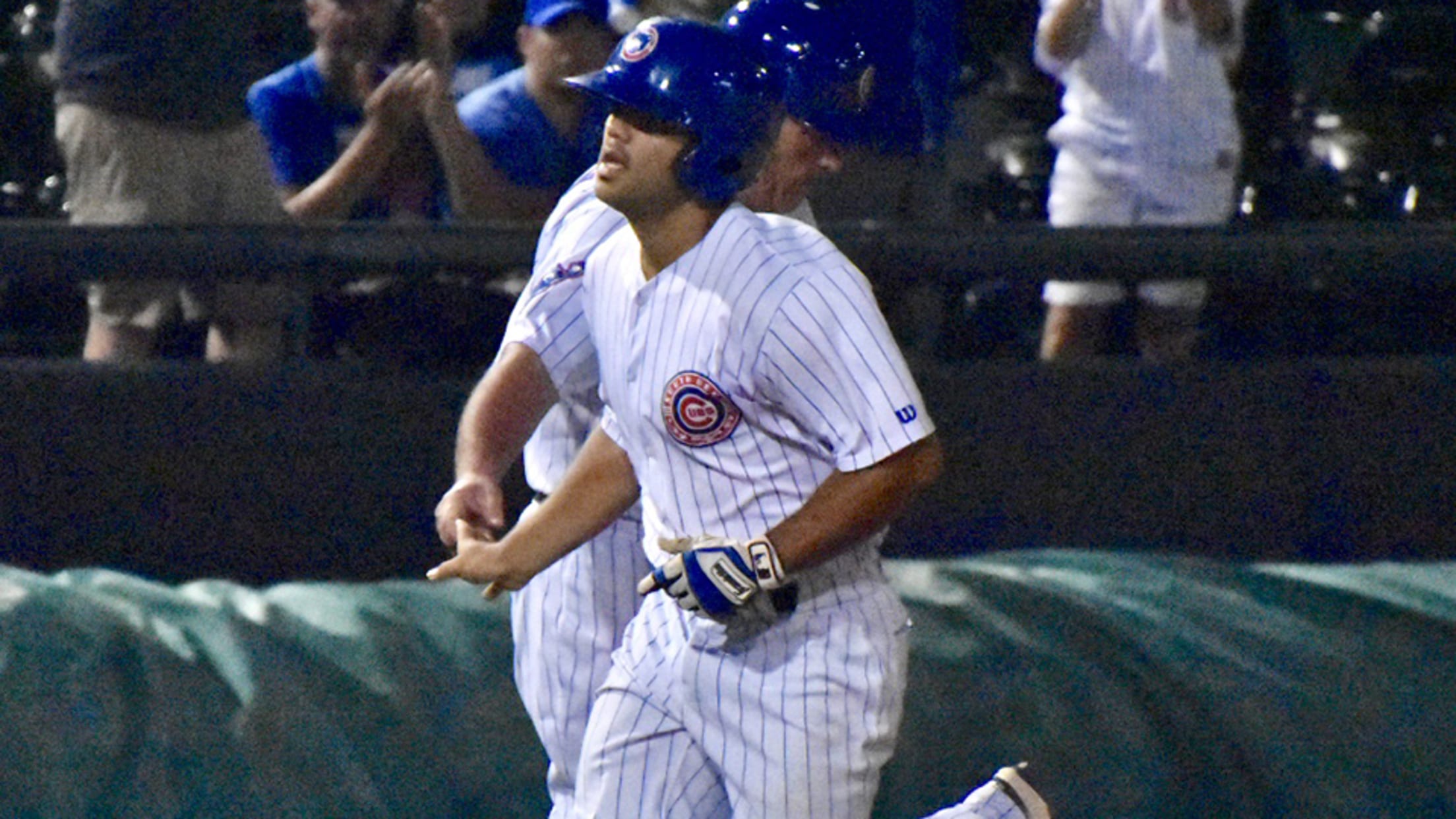 Stepping up to the plate in front of 25,000 screaming fans at the College World Series has a way of preparing a baseball player for the trials of the Minor Leagues.So when Nelson Maldonado, who played on the University of Florida's national championship team in 2017, came up for South
LumberKings to play for Midwest crown
No. 10 Marlins prospect Misner scores three times in clincher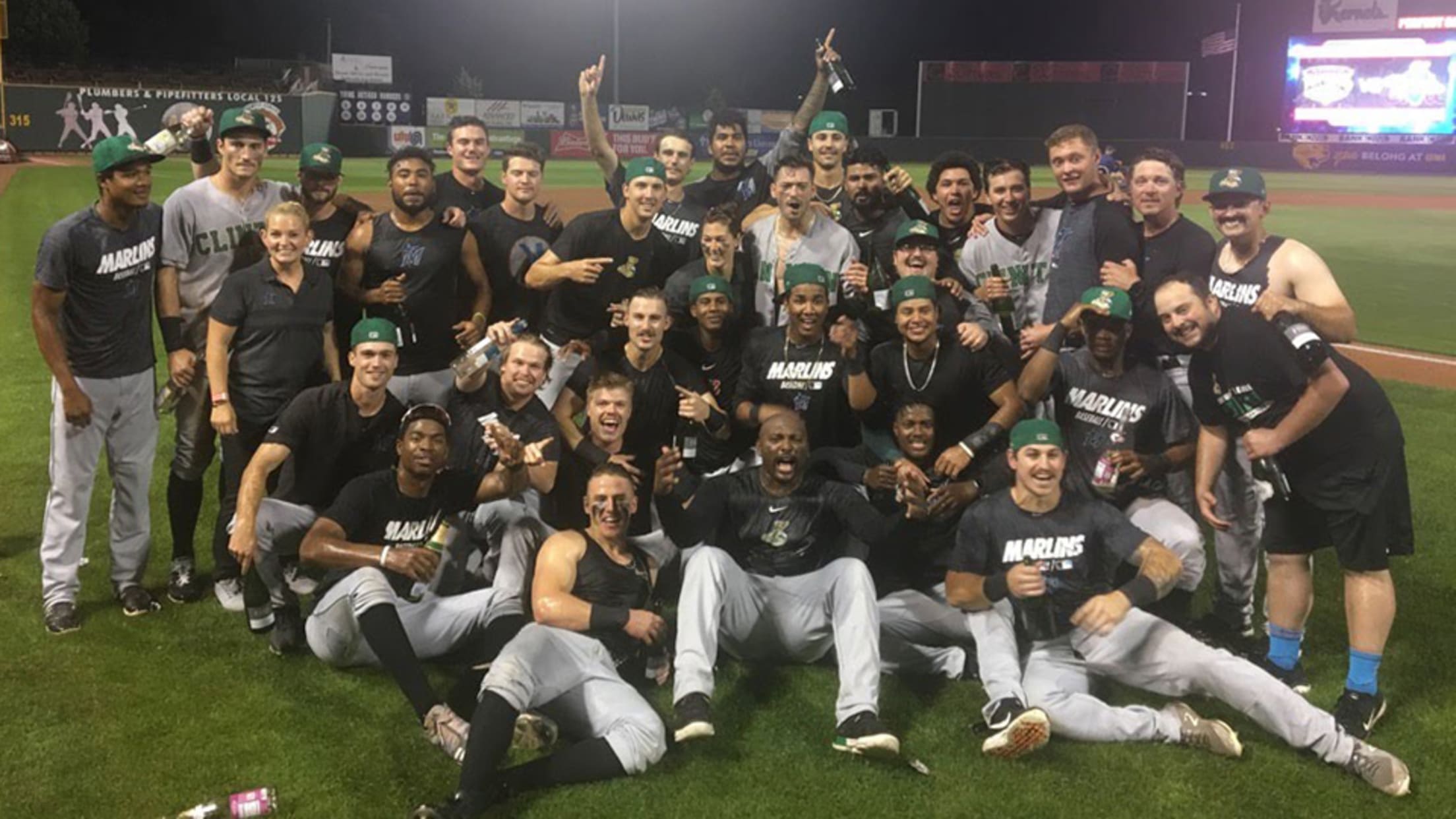 The Class A LumberKings found redemption, and with it came a spot in the Midwest League Championship Series.One night after a walk-off loss in Game 2 of the semifinals, Clinton maintained control of the decisive Game 3 from start to finish, topping Cedar Rapids, 6-2, on Monday at Perfect Game
Cubs secure spot in Midwest Finals
Davis sparks South Bend to second straight playoff sweep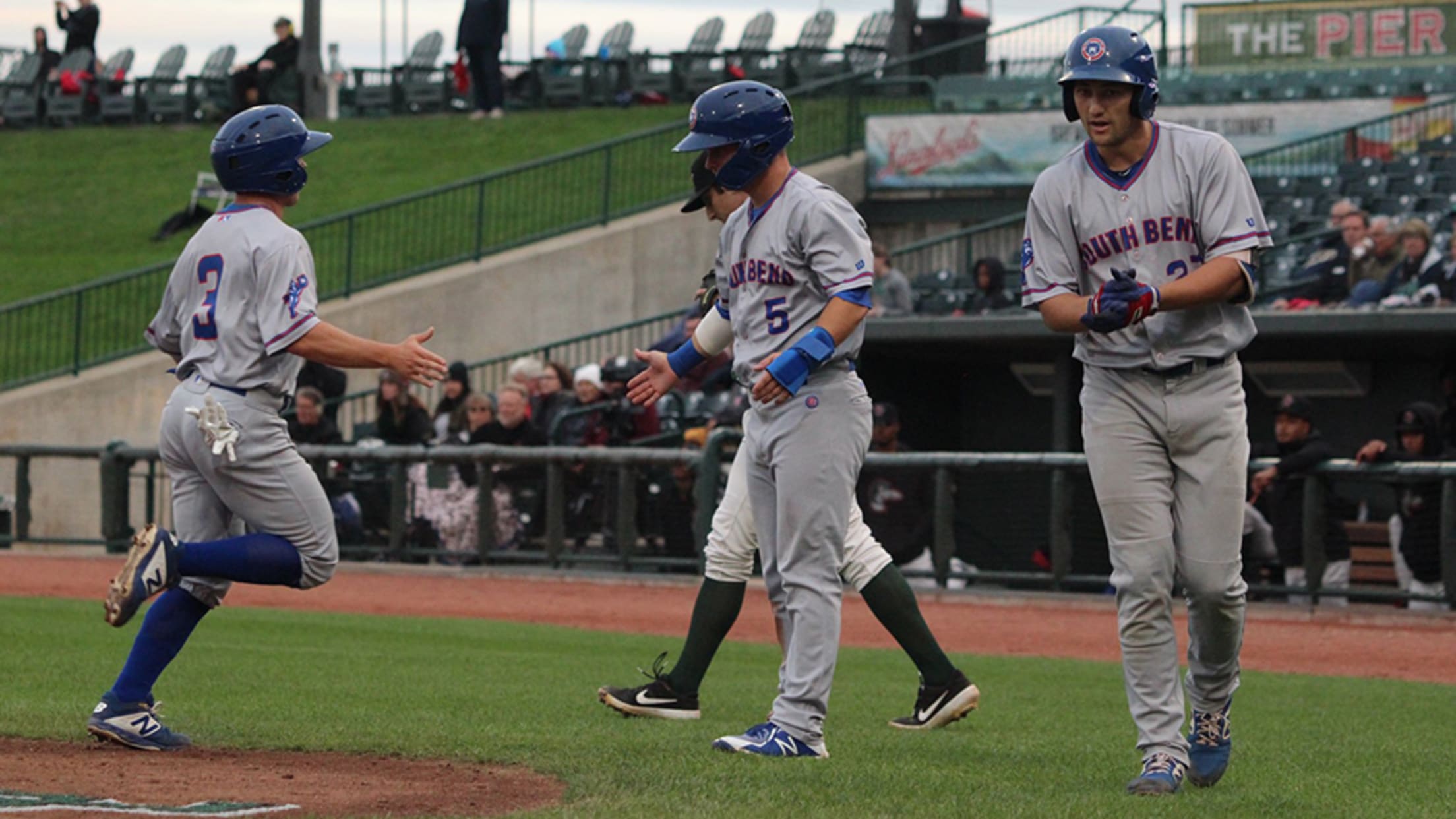 There's one thing Buddy Bailey likes about what his team is doing right now."Winning," the South Bend manager said with a chuckle.The Cubs have a spot in the Midwest League Championship Series and not a playoff loss to their name. After sweeping Bowling Green in the opening round, South Bend
Roberson's gem leads LumberKings
Marlins righty whiffs career-best 10 over five scoreless frames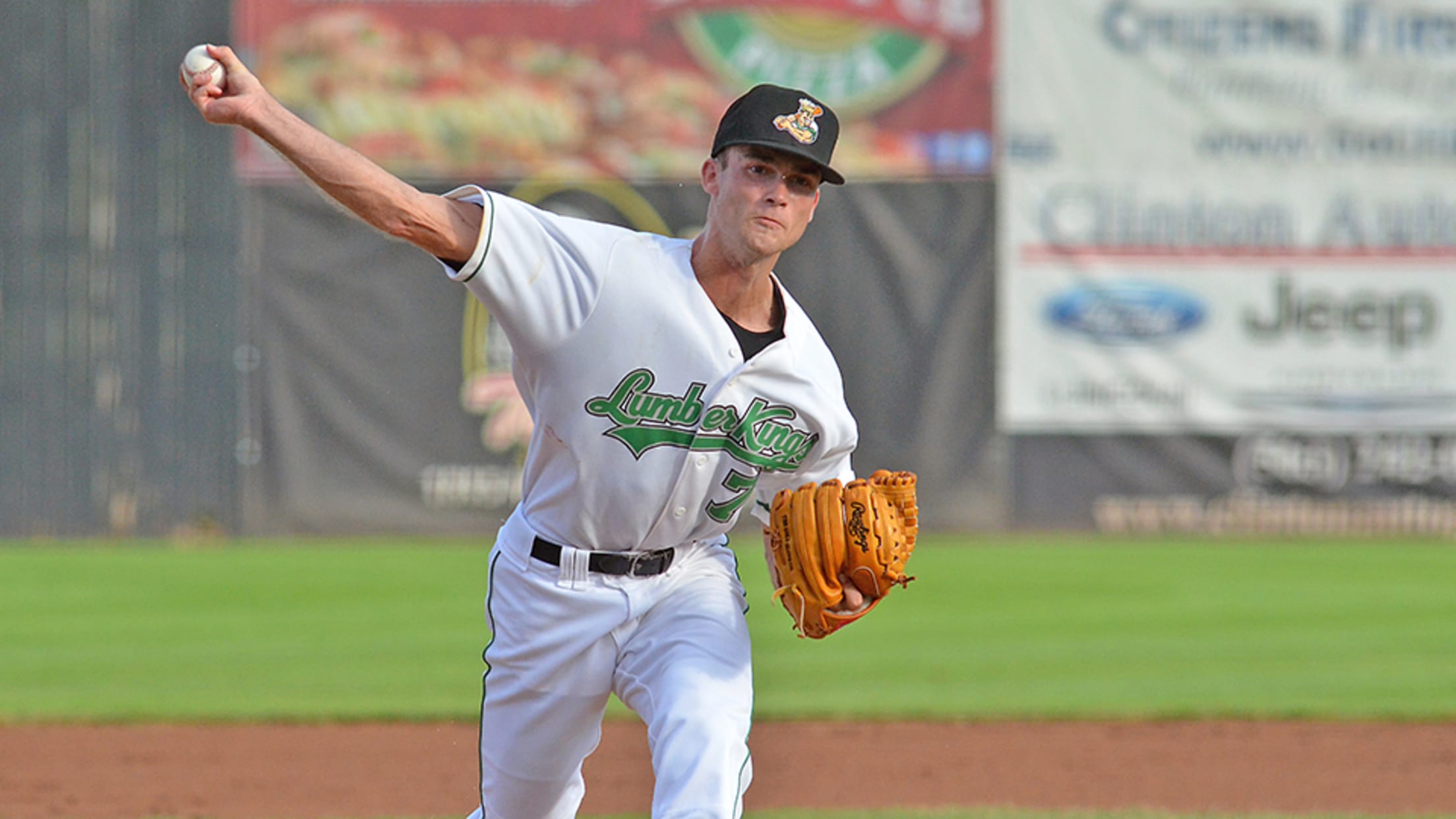 Making his postseason debut, Josh Roberson turned in a start to remember. The Marlins prospect fanned a career-high 10 and allowed three hits over five innings as Clinton blanked Cedar Rapids, 4-0, in Game 1 of the Midwest League semifinals on Saturday at NelsonCorp Field.
Lewis lifts off twice in Loons' clincher
Fourth-rounder drives in four runs, helps Great Lakes advance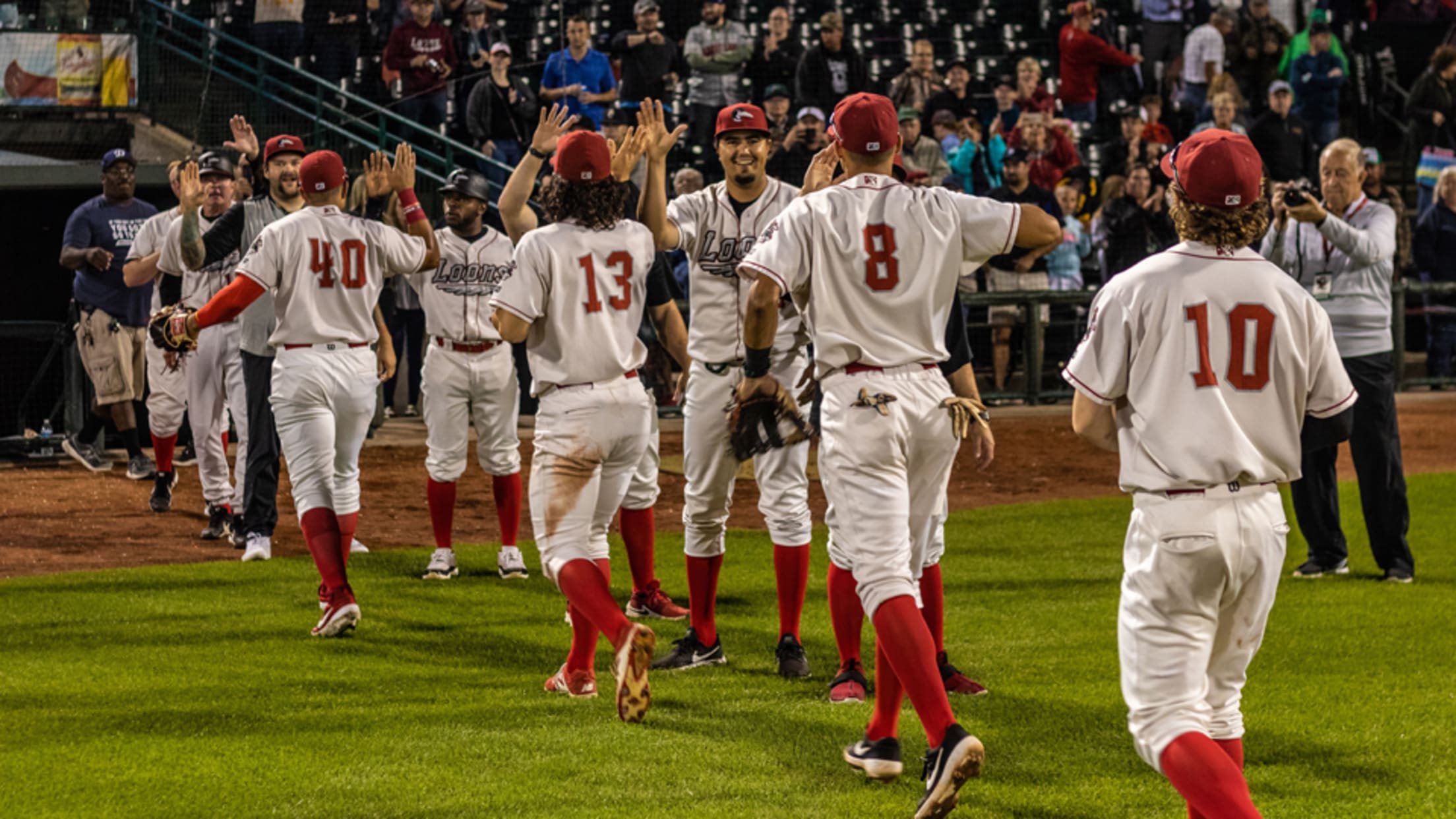 Class A Great Lakes manager John Shoemaker did not pen Brandon Lewis' name on to the lineup card in either of the first two games of the opening-round Midwest League playoff series against Lake County. But with a lefty facing his team in a must-win game, the skipper saw a
Clinton sweeps behind unhittable Walters
Marlins right-hander doesn't allow a hit for second straight start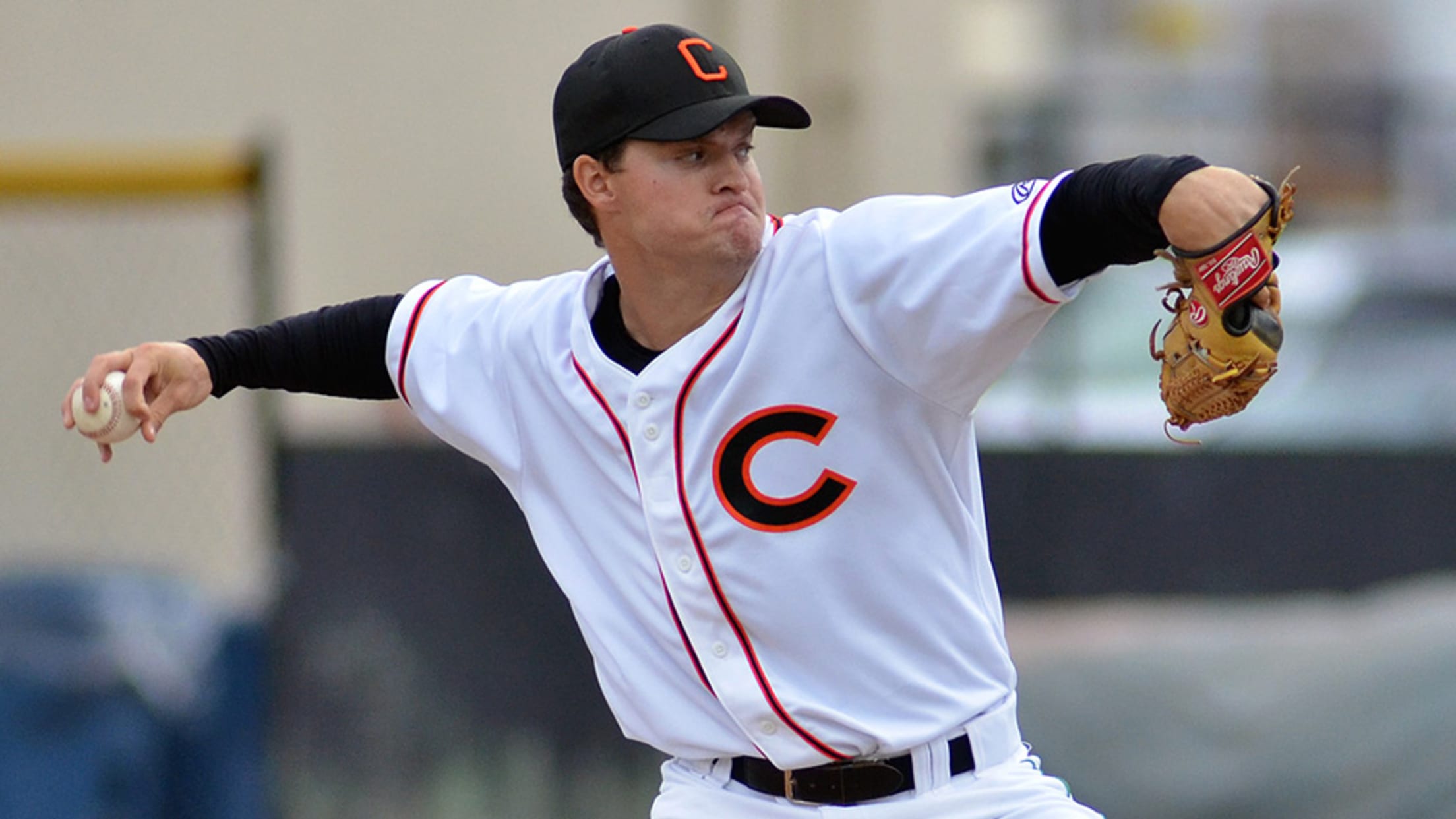 For the second straight game, Jake Walters didn't allow a hit. And that dominance punched the Class A LumberKings' ticket in the Midwest League semifinals Thursday night.The right-handed Miami prospect gave up an unearned run on two walks and five strikeouts as Clinton romped past Kane County, 10-1, at Northwestern
Misner provides power in Game 1 win
Marlins No. 10 prospect leads LumberKings past Cougars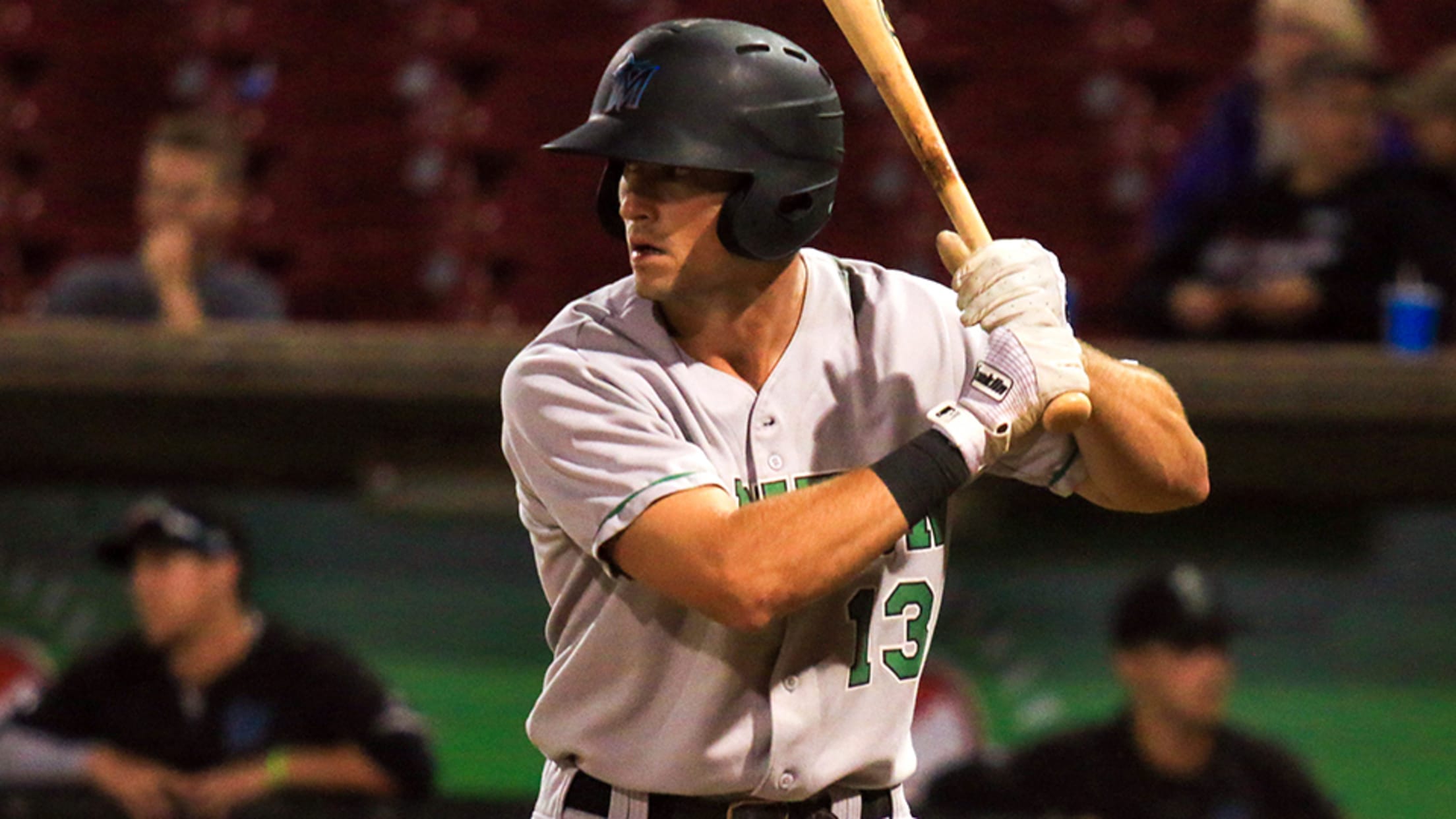 Three-run homers were the main source of scoring in the Midwest League playoff game between Clinton and Kane County on Wednesday night. Kameron Misner was a part of two of them.The Marlins' No. 10 prospect went 3-for-5 with a towering three-run blast and two runs scored as the LumberKings beat
MWL notes: Lipcius ahead of learning curve
West Michigan slugger benefits from nuclear engineering studies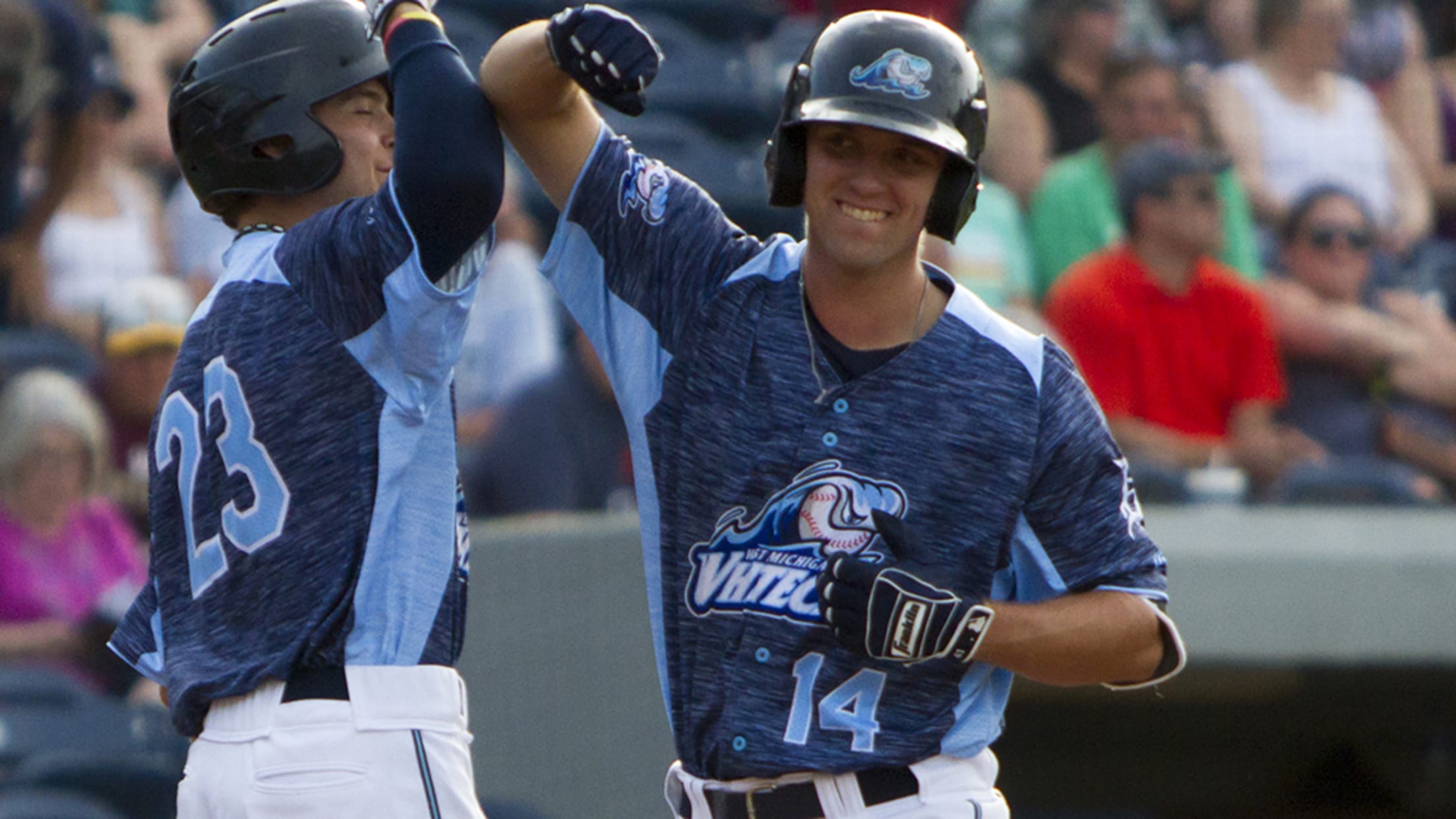 Moving from college to the Minor Leagues brings a challenging learning curve, and that curve is right in Andre Lipcius' wheelhouse.A slugging third baseman, Lipcius was balancing baseball with an arduous academic schedule as a nuclear engineering student at the University of Tennessee when he was taken by the Tigers
Quartet of Bees make history in Burlington
Soriano, Robinson, Yan, Sykes work overtime in 10-inning no-no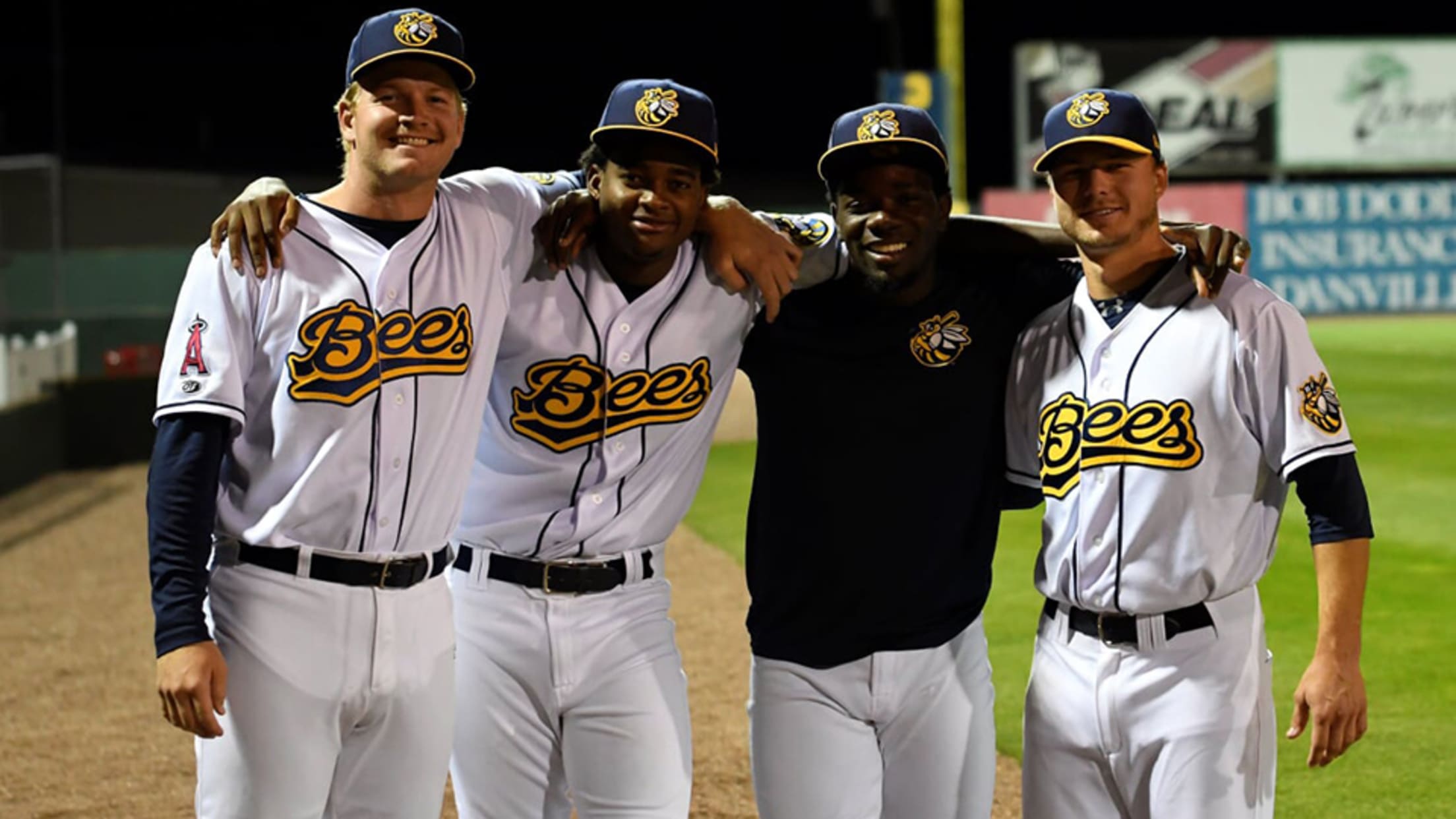 Jonathan Van Eaton had watched similar scenes unfold a few times this season. The Class A Burlington pitching coach wasn't about to get ahead of himself until the game was officially over.But Angels No. 10 prospect Jose Soriano, Parker Joe Robinson, 17th-ranked Hector Yan and Chad Sykes combined to throw a
Naylor delivers grand night for Captains
No. 5 Indians prospect homers with bases loaded, plates six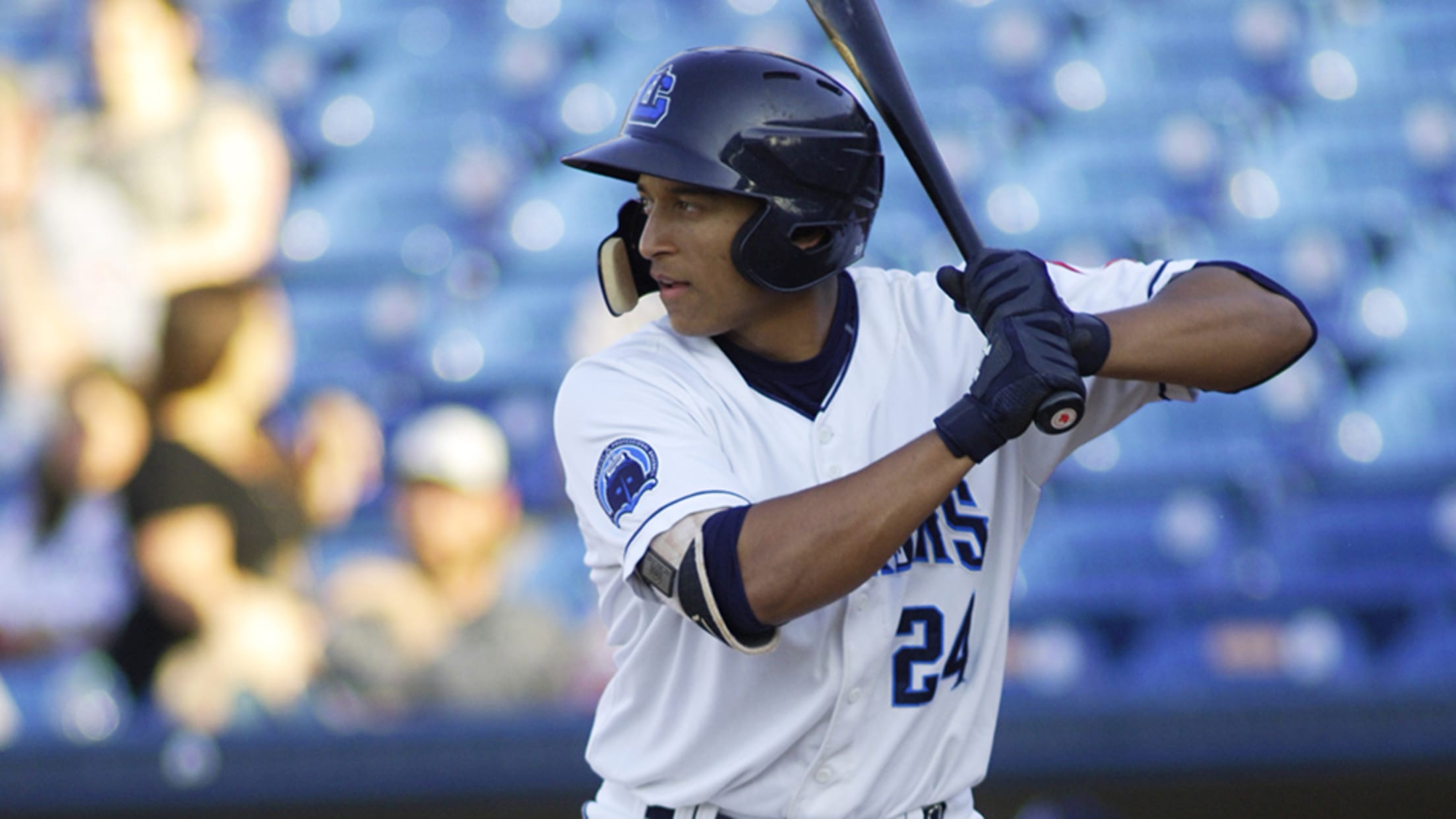 Bo Naylor thought he was on the money during his first at-bat Monday, but he only had a flyout to center field to show for it.Cleveland's fifth-ranked prospect wanted to "do damage" the next chance he had at the plate. He did ... and then some.Naylor launched a grand slam, added
Settle down: Hot Rods become Sinkholes
Bowling Green home finale commemorates classic car calamity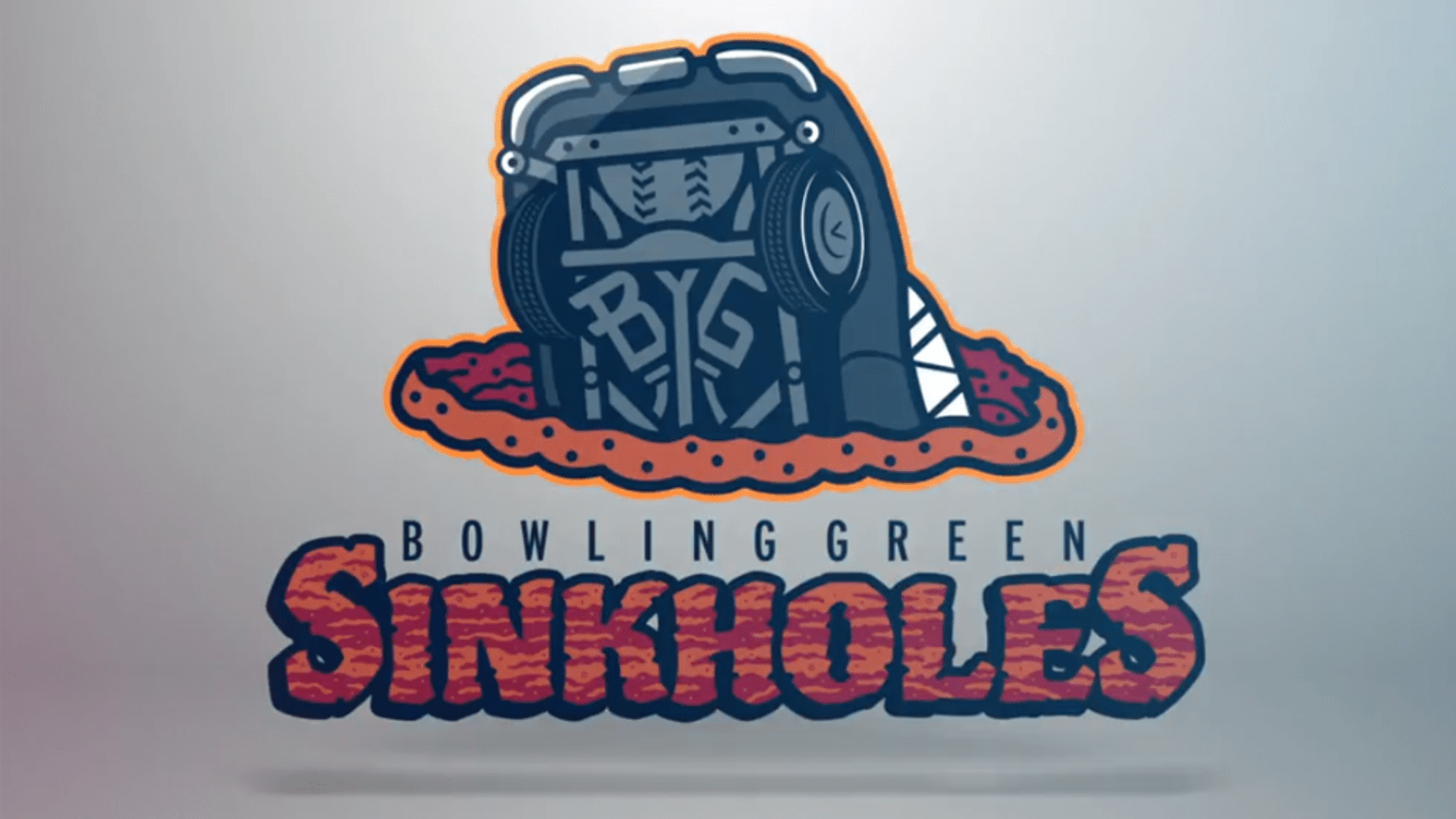 On Feb. 12, 2014, Bowling Green's National Corvette Museum received global attention due to a happenstance that was equal parts disturbing, amusing and inexplicable. A 40-foot sinkhole opened under the museum and, as a result, eight classic cars took an unscheduled plunge into the abyss.The tragic fate of that Corvette
Thomas, Franco headline MWL All-Stars
D-backs outfielder, Rays shortstop take home top honors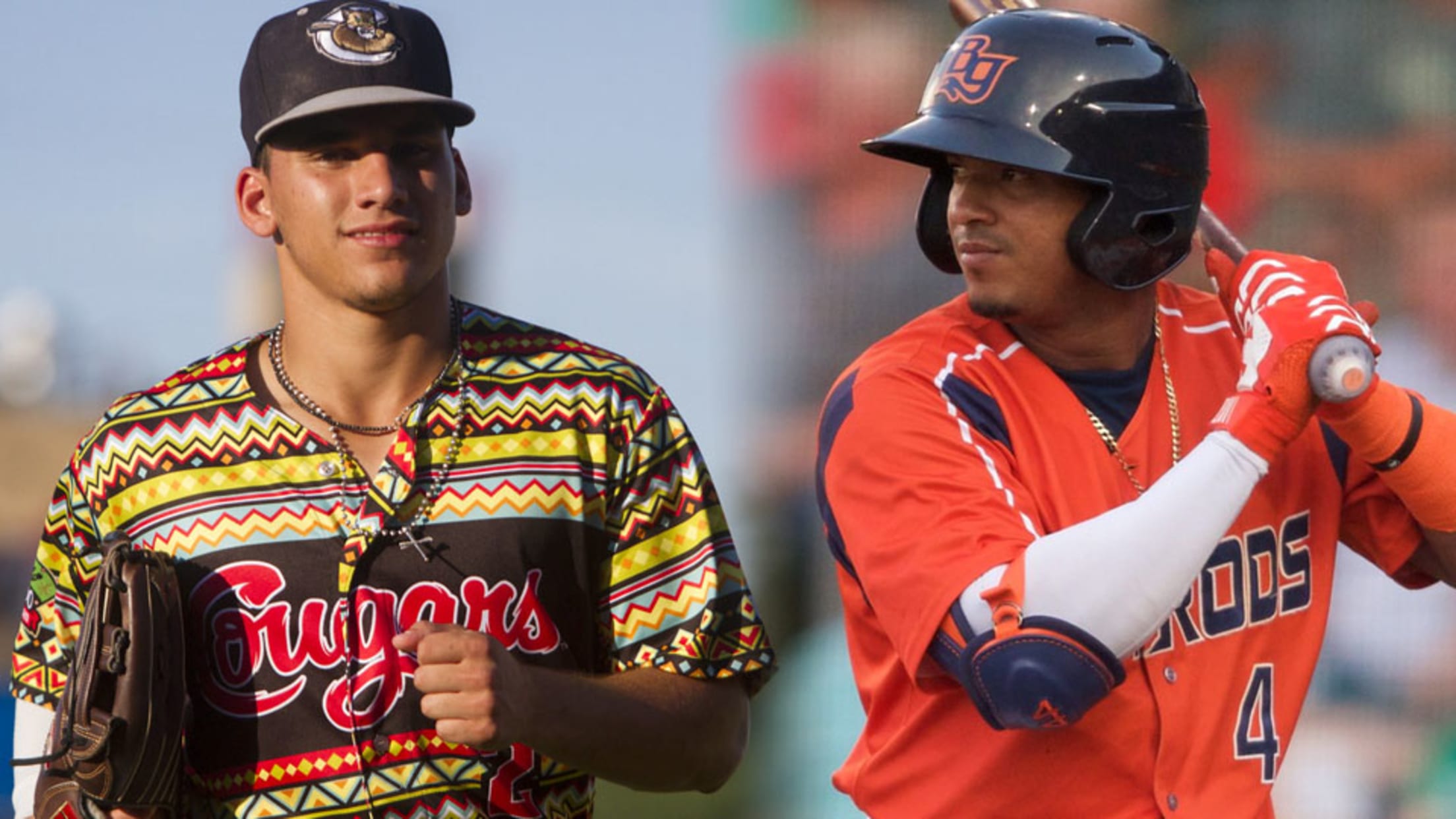 There was plenty of young prospect firepower in the Midwest League this summer, and the Class A circuit's final list of award winners clearly reflects that.D-backs top prospectAlek Thomas was named Most Valuable Player and Rays top prospect Wander Franco took home Prospect of the Year honors as the Midwest
Nova perfect at the plate for River Bandits
Astros No. 3 prospect goes 4-for-4 with walk, two runs scored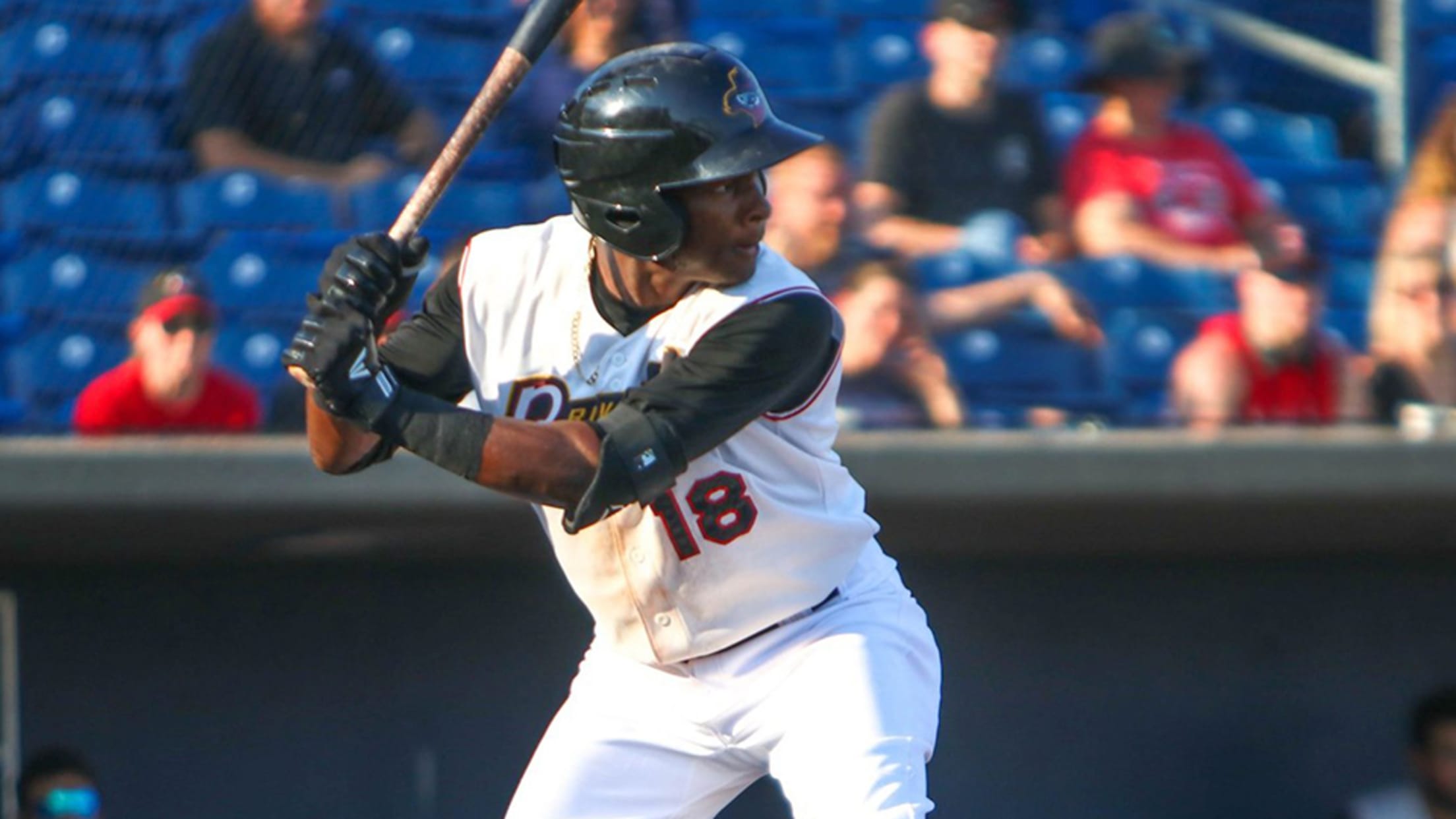 Every time Freudis Nova stepped to the plate Tuesday, the leadoff man found a way to reach base and set the table for the rest of the Class A Quad Cities lineup.The third-ranked Astros prospect went 4-for-4 with a double, a walk and scored twice as the River Bandits bested Cedar
Kernels' Javier has another four-hit night
Twins No. 7 prospect doubles twice; Canterino posts zeros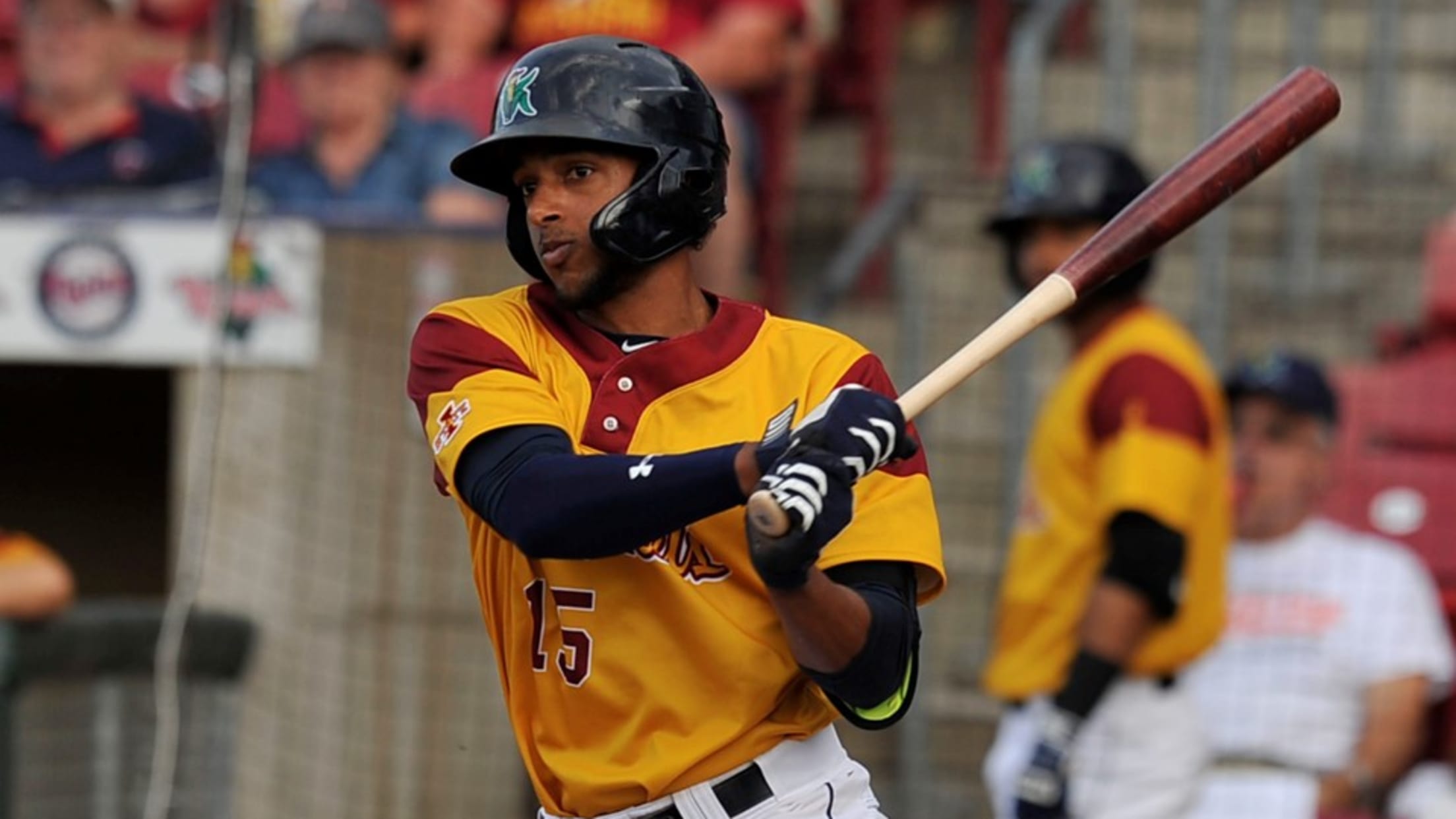 Wander Javier's first full season playing pro ball in the U.S. has been a bumpy one, but you wouldn't guess that after seeing his performance on Friday.The Twins' No. 7 prospect tied his career high with four hits, doubling twice and driving in a run in Class A Cedar Rapids'
MWL notes: Quezada turns up the heat
Padres prospect finding his groove in second turn with TinCaps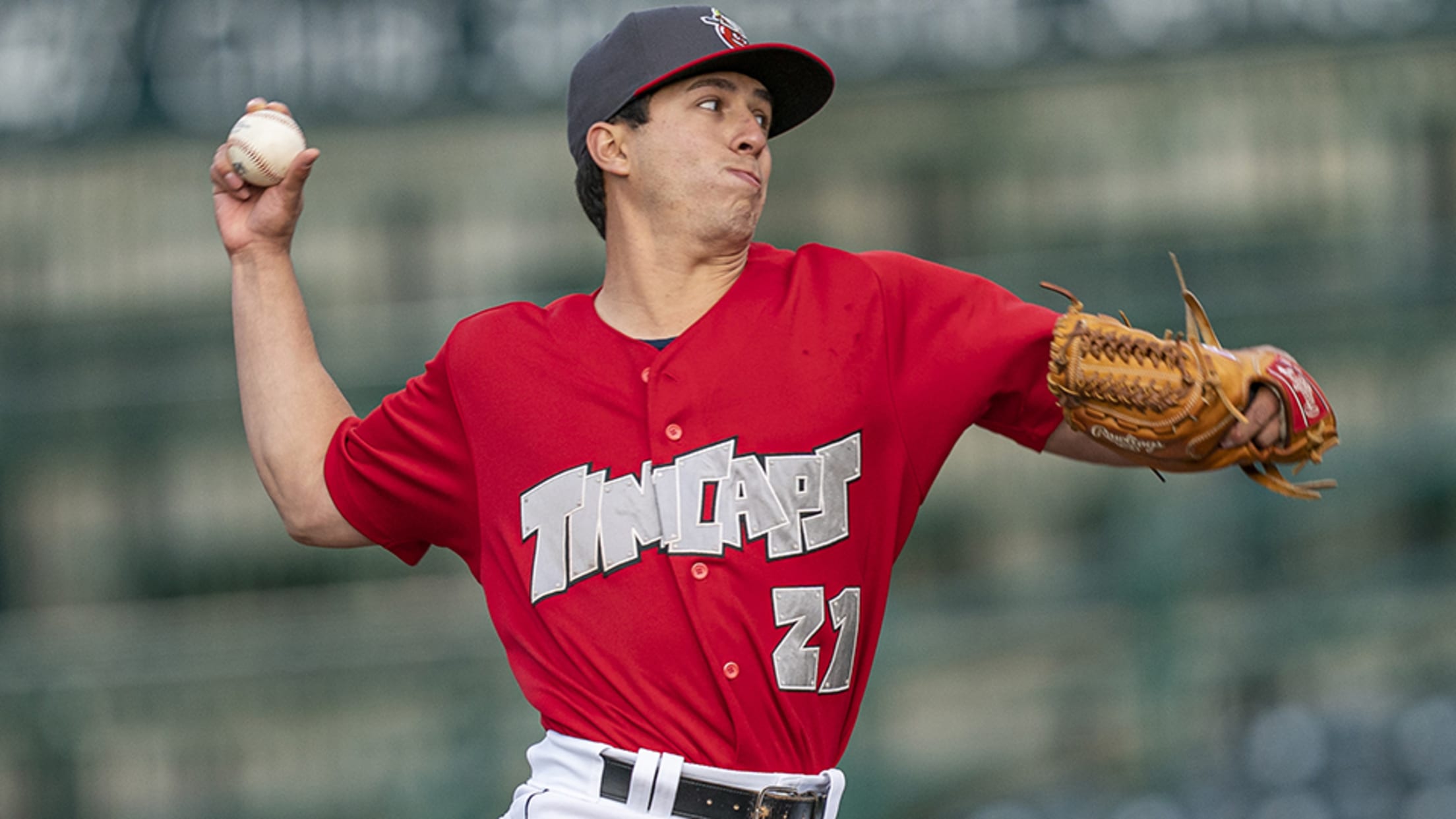 Fort Wayne catcher Juan Fernandez has had the perfect view to see the improvement in reliever Jose Quezada.Last season, Fernandez caught Quezada while the former Texas Tech standout struggled in limited action with the TinCaps after being selected by the Padres in the 10th round of the 2018 Draft.