System Rankings: Position players (20-11)
Indians' Mejia, Zimmer bring more hope to Cleveland; Moncada prized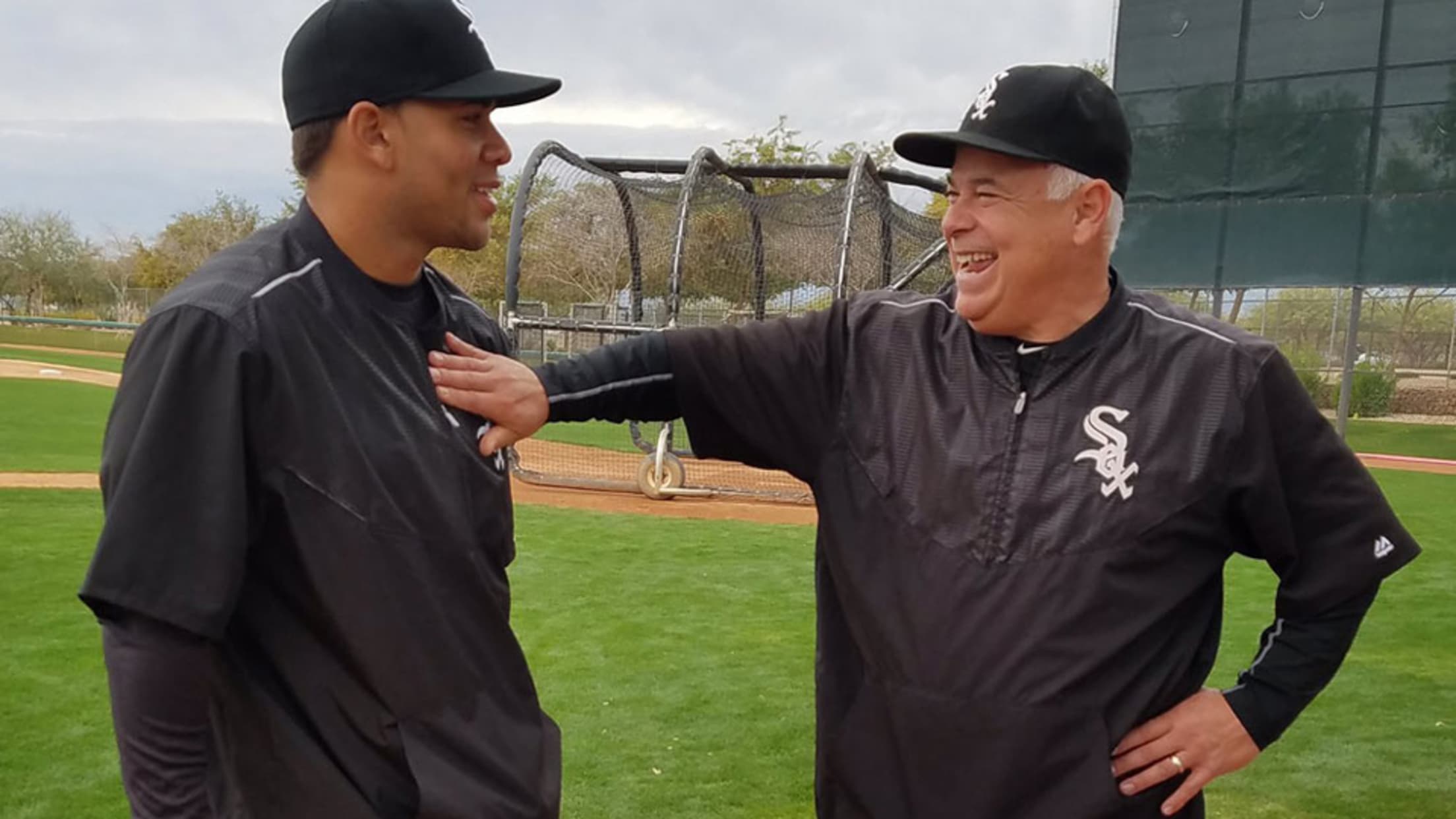 Before joining Rick Renteria's White Sox, Yoan Moncada started '16 in Class A Advanced and finished in the Majors. (MLB.com)
With Spring Training under way and the 2017 season almost upon us, MiLB.com looks at the state of all 30 farm systems over the next couple weeks and ranks them, according to certain changing criterion with each edition. This opening edition focuses specifically on position player prospects and considers the
With Spring Training under way and the 2017 season almost upon us, MiLB.com looks at the state of all 30 farm systems over the next couple weeks and ranks them, according to certain changing criterion with each edition. This opening edition focuses specifically on position player prospects and considers the quality and quantity of top talent in each system in its current state. Part I can be found here. Part II is below: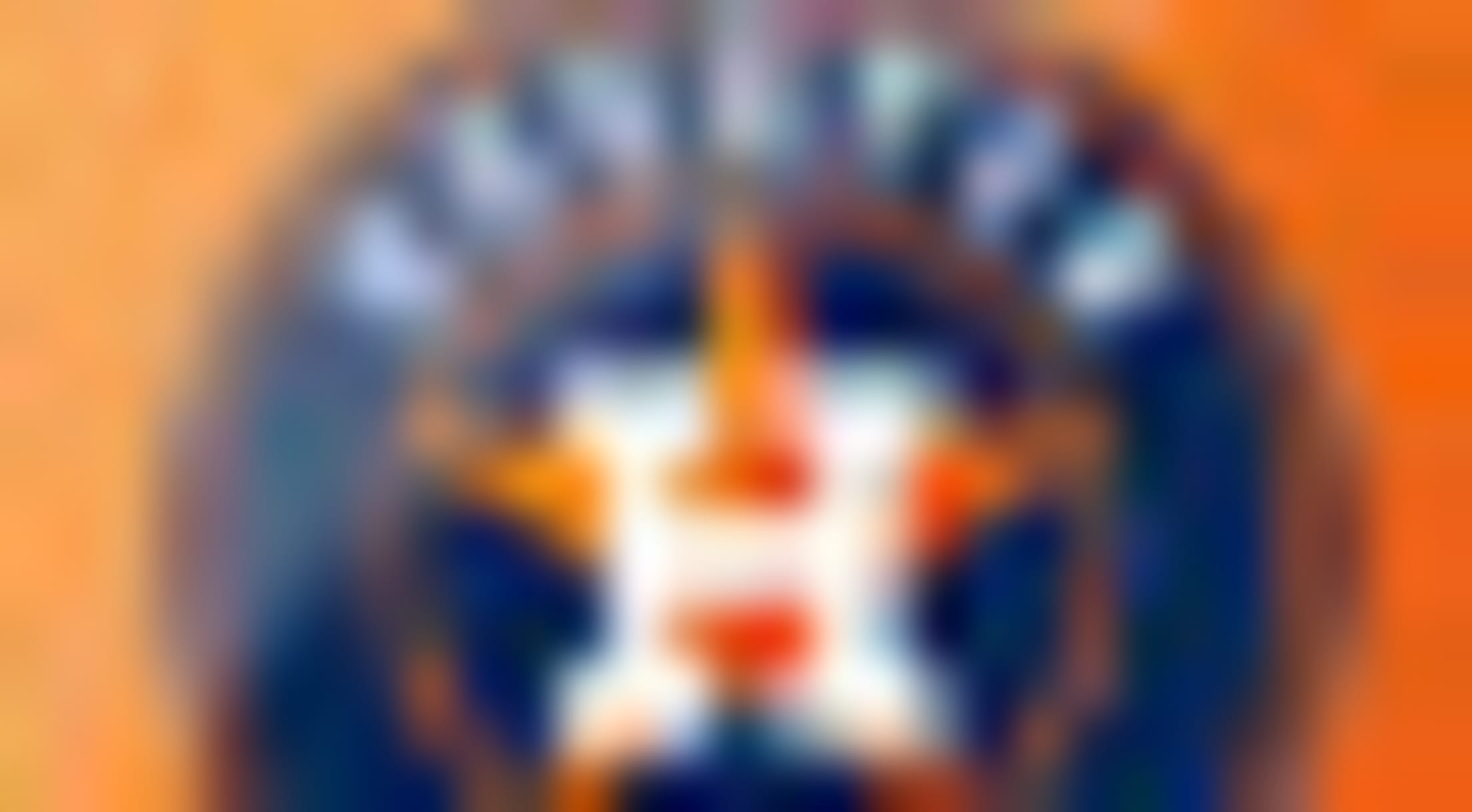 20. Houston Astros
For several years, Astros fans have anticipated the big league arrival of one of the game's best prospects, from
George Springer
to
Carlos Correa
to
Alex Bregman
. Now those fans have the luxury of following one of the deepest teams in the Majors, which should contend for a division title. In the Minors, though, Houston's top position player -- outfielder
Kyle Tucker
-- is ranked
No. 35 overall
.
Derek Fisher
(No. 83), another outfielder, has been a standout at each stop from Rookie ball to Triple-A since being a competitive balance pick in 2014. A third outfielder,
Daz Cameron
, has two average tools (arm and power), two above-average tools (his hitting and his speed) and is a plus fielder, but he struggled through his first full season of pro ball, which ended due to a broken left index finger. Third baseman
Colin Moran
didn't have time to find his groove in six big league games last May or three more in the fall and, barring injury, seems pretty thoroughly blocked at this point.
19. St. Louis Cardinals
Carson Kelly
's spectacular 2016 campaign was the product of a stellar defensive catcher who started reaching his potential as a hitter. Whenever
Yadier Molina
is ready to step aside or is injured, Kelly -- the No. 39 overall prospect -- will be an apt replacement. Outfielder
Harrison Bader
has made a name for himself over the last two seasons, although he didn't get on base as often across 47 Triple-A games in the second half of 2016. If he overcomes that challenge, he may find himself in The Show sooner rather than later. Farther away but no less exciting is No. 91 overall prospect
Delvin Perez
. The shortstop slipped to the 23rd pick in last year's Draft following reports of a positive test for a performance-enhancing drug. Perez turned 18 in November and his defense, bat and speed played well in the Gulf Coast League.
18. Tampa Bay Rays
The most interesting Rays prospect news in the offseason involved pitching, as the club added highly touted right-hander
José De León
. But Tampa Bay fans could be forgiven if they're still high on the way shortstop
Willy Adames
put his overall game together with a healthy 2016, when he was an All-Star in the Double-A Southern League and a Futures Game participant. The performance secured his spot as the No. 21 overall prospect on MLB.com's rankings. Outfielder/first baseman
Jake Bauers
(No. 76), at age 21, is in big league camp and will bring 19 homers in 204 Southern League games into his fifth pro season. The Rays brought some real speed into the system last year, drafting third baseman Joshua Lowe with the 13th overall pick and trading for
Lucius Fox
at the deadline.
17. Seattle Mariners
For those who don't put any stock in prospect rankings and projections, this is your team. In last year's MiLB.com overall farm system rankings, the Mariners were 28th out of 30. Yet every affiliate, from Triple-A Tacoma down to the Rookie-level Dominican Summer League Mariners, reached the playoffs. That unexpected organization-wide success doesn't mean there aren't individual players over whom prospect fans are -- and should be -- drooling.
Kyle Lewis
, the 11th overall pick last year, had his debut campaign come to an unfortunate end after 30 games when he suffered a torn ACL, but he's been upbeat in spring camp.
Tyler O'Neill
proved his monster 2015 was no Cal League fluke, bashing 24 homers and 26 doubles while posting a .374 on-base percentage at Double-A. Newcomers Dan Vogelbach and
Mitch Haniger
bring more power to the upper levels and have a chance to be big league contributors from the outset this season.
16. Washington Nationals
The
Adam Eaton
trade cost the Nats plenty in prospect power, but they did hold on to
Victor Robles
. MLB Pipeline's Jim Callis recently wrote that Robles, the No. 7 overall prospect, has the best all-around tools of any player in the Minors, giving Washington some real heft at the top of its system. Beyond the 19-year-old center fielder, the organization has thinned. Shortstop
Carter Kieboom
and third baseman
Sheldon Neuse
, first- and second-rounders from last year's Draft, respectively, will look to make a splash in their first full seasons. Outfielder
Andrew Stevenson
had a dynamite first half of last year with Class A Advanced Potomac but stumbled at Double-A. If he can figure out the highest levels of the Minors, his stock will rise.
15. Toronto Blue Jays
The Jays' highest-ranked prospect definitely has pedigree going for him.
Vladimir Guerrero Jr.
(No. 34) turned 17 last week after batting .271/,359/.449 with eight homers, three triples, 12 doubles and 15 steals in 62 games in the Rookie-level Appalachian League in 2016. That should be just the beginning for the third baseman, who could grow into an above-average hitter with plus power at higher levels. Outfielder
Anthony Alford
(No. 70) was limited to 92 Florida State League games due to a concussion and a knee injury but totaled 28 extra-base hits and 18 steals, suggesting Toronto is getting the player it hoped he'd become. With shortstop
Richard Ureña
(94), the Blue Jays have a third player in MLB.com's top-100 rankings.
14. Cincinnati Reds
Nick Senzel
, the second overall pick in last year's Draft, may follow the paths of
Alex Bregman
and
Dansby Swanson
and
crack the Majors in his first full season
. The third baseman and No. 26 overall prospect hasn't played above Class A, but he tore up the Midwest League for 58 games, has a mature plate approach and is a solid defender. The consensus is, whether or not he reaches The Show this year, he's got a very bright future. Outfielder
Jesse Winker
(No. 67), on the other hand, is banging on the door after climbing steadily through the Minors since he was a 2012 supplemental first-round Draft pick. Cuban shortstop
Alfredo Rodriguez
, who signed with the Reds last July 4, has the makings of an excellent defender, but the 22-year-old's offensive game is still developing.
13. San Diego Padres
With Manny Margot (No. 23) and reigning
Pacific Coast League MVP
Hunter Renfroe (No. 42) acing their Triple-A tests in 2016, the Padres have two of the game's brightest prospects ready to step into an outfield that already features 25-year-old (Travis Jankowski) and 26-year-old (Alex Dickerson). It's a good problem to have. A few rungs down,
Michael Gettys
met the challenges he needed to meet, getting on base at a much higher rate than he did in his first full season. Infielder
Luis Urías
put himself on the map with an eye-popping season for Class A Advanced Lake Elsinore that earned him California League MVP honors. The Padres brought
Josh Naylor
aboard in last July's
Andrew Cashner
trade with Miami, and the 19-year-old first baseman had a strong season across the Class A and A Advanced levels. If he learns to handle the more complex pitch sequences he'll see in the Minors' upper levels, there won't be much to stop him from developing into the middle-of-the-order bat San Diego hopes he'll become.
12. Chicago White Sox
From a Minor League standpoint, the White Sox undeniably had the most exciting Winter Meetings of any organization, catapulting their system into one of baseball's best over the course of a few days. Because of the extent to which those deals strengthened Chicago's pitching, it might be tempting to underestimate the impact of adding
Yoán Moncada
. Don't. The 21-year-old switch-hitter made it from Class A Advanced to the Majors last year, skipping Triple-A, and since 2015 he's amassed 341 total bases in 187 games while putting up a .395 on-base percentage and stealing 94 bases in 109 tries. Defensively, he's got a rocket arm and a steady Major League glove. Beyond Moncada, the South Siders have MLB.com's
fourth-ranked catching prospect
in
Zack Collins
, as well as five-tool outfielder
Luis Alexander Basabe
, who was part of the
Chris Sale
deal. The system thins out from there, but there's too much talent at the top to be ignored.
11. Cleveland Indians
With three position players among MLB.com's top 100 prospects, the defending American League champions are sitting pretty. Outfielder
Bradley Zimmer
(No. 22) climbed to Triple-A by the end of last year and starts this spring in big league camp. Catcher
Francisco Mejía
(No. 40) electrified the Minors last summer with a
50-game hitting streak
across two levels and boasts one of the Minor Leagues' best arms behind the plate. In the Class A Advanced Carolina League, first baseman
Bobby Bradley
(No. 95) hit 29 homers, giving him 56 over his two full seasons of pro ball.
Greg Allen
's first half last year hinted that the speedy outfielder has perhaps a higher ceiling than he'd previously been credited. The Tribe's first two picks from the '16 Draft are a pair of promising position players -- outfielder
Will Benson
and third baseman
Nolan Jones
.
Josh Jackson is a contributor to MiLB.com. Follow and interact with him on Twitter, @JoshJacksonMiLB.