MWL notes: TinCaps' Miller a natural slugger
Fort Wayne hitting coach believes Padres prospect has 'the gene'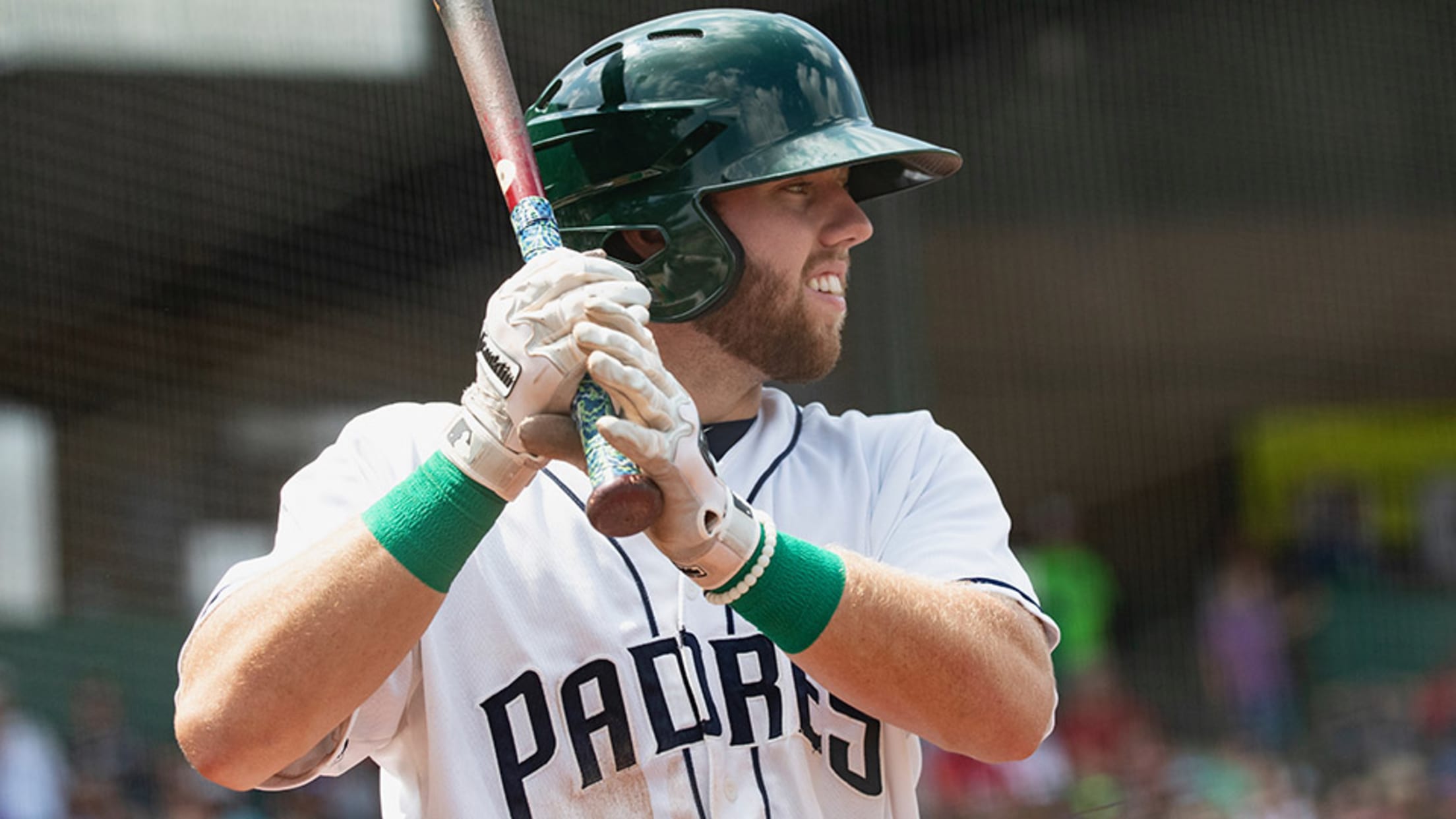 A third-round pick in June, Owen Miller is hitting .384 with two homers in 21 games for Fort Wayne. (Jeff Nycz/Mid-South Images)
At a recent batting practice, Class A Fort Wayne shortstop Owen Miller shrugged off a rare bad game from the previous night. There was no stress, no over-analyzing. Miller simply got back to work."I think he's got the hitting gene, whatever that is," TinCaps hitting coach John Mathews said. "Some
At a recent batting practice, Class A Fort Wayne shortstop Owen Miller shrugged off a rare bad game from the previous night. There was no stress, no over-analyzing. Miller simply got back to work.
"I think he's got the hitting gene, whatever that is," TinCaps hitting coach John Mathews said. "Some guys have that and some guys don't.
"Owen is a very no-panic player. He doesn't get consumed by mechanics. He just likes to go hit, and that's what he's done."
Miller, a 6-foot, 190-pound right-handed hitter, was selected by the Padres in the third round of the 2018 Draft. He .335 in 49 games with Class A Short Season Tri-City and is continuing to smack the ball in the Midwest League, hitting .384 in 21 games with Fort Wayne.
Mathews loves Miller's approach to hitting.
"Not that he doesn't study the game, but he doesn't obsess over some mechanical flaw," Mathews said. "It's so refreshing that that's his approach. He doesn't panic. He's like, 'If I make an out this time, I have a chance to do some damage the next time.' It doesn't build with him."
Miller's confidence comes from a stellar career at Illinois State. He has had a remarkable transition from college ball to pro ball.
"The start was a little bit of a change from metal bats to wood bats, the first couple of weeks, trying to figure out what model, what size, and get a feel for where your barrel is at," Miller said. "After I got a good feeling, I just started to do the same thing I did in college and have a good approach, and that has led to my success."
He got a feel for a wood bat last summer in the collegiate Northwoods League, where he made a splash by hitting for the cycle twice in three days. He also played in wood-bat leagues during his high school summers.
Miller's main goal has been not to get overwhelmed at the plate in pro ball. He stayed with his approach of staying through the middle and using the whole field.
"I've always enjoyed hitting," he said. "That's always been my No. 1 priority as a baseball player. A lot of things go into hitting: your preparation, your mindset, your attitude … it's a lot."
His pro transition has been aided by fellow Illinois State alum Paul DeJong, who plays for the Cardinals.
"Paul DeJong would come back to Illinois State and visit, and I would talk to him," the Wisconsin native said. "To see his journey through Minor League Baseball and the Majors has been unbelievable. He introduced me to his agent, and he was my advisor throughout the draft process. Paul is a great guy to text and talk to. He's a great guy to get advice from. I hope I can hit with him a little bit in the offseason so I can [get a] feel for how he does different things."
Although Miller's natural position is shortstop, he has also played third base and second base.
"It's going all right so far," Miller said. "With more reps, I should get better. During the draft process, I told teams I could play multiple positions. I'm still getting a feel for third base."
Mathews said that Miller's road to the Majors will be paved with his bat.
"Owen is going to be a gap-to-gap guy," Mathews said. "He's going to hit the occasional homer. If he has two strikes, he'll use right field if he has to. He's just a pure hitter. Owen is going to be an exciting guy to watch going through the system. He's learning to be a pro, and it's happening pretty quickly."

In brief
Presidential visit:
Former President Jimmy Carter and former First Lady Rosalynn Carter were guests of the South Bend Cubs on Wednesday. The Carters, who were in the South Bend area for a Habitat for Humanity build, were invited to the game by South Bend Cubs owner Andrew Berlin.
Sweet sweep:
Great Lakes unleashed a five-run ninth inning to overpower West Michigan for a 6-2 triumph on Monday. The victory secured a four-game sweep for the Loons, only the second four-game sweep of West Michigan in Great Lakes history. West Michigan was 51-1 when leading after eight innings. Great Lakes' comeback victory was its seventh in a row. The Whitecaps were 1-for-32 with runners in scoring position in the four games against the Loons.
Big league honor:
The Cincinnati Reds honored Dayton broadcaster Tom Nichols by including him in their broadcast of Tuesday's game against the Milwaukee Brewers at the Great American Ball Park in Cincinnati. Nichols has broadcast Minor League Baseball for 31 years, the last 11 with Dayton.
Record-setters:
Quad Cities pitchers carved out a special place in Minor League Baseball history, setting a record for strikeouts in a season. River Bandits pitchers racked up 16 strikeouts on Sunday at Burlington, pushing their total to 1,429 to surpass the previous Minor League Baseball best of 1,421 strikeouts in one season, set by Durham last season. Burlington won the game, aided by nine walks from the River Bandits.
Curt Rallo is a contributor to MiLB.com.