Missions' Simmons enjoying second chance
Padres righty runs his scoreless streak to 19 innings with two-hit gem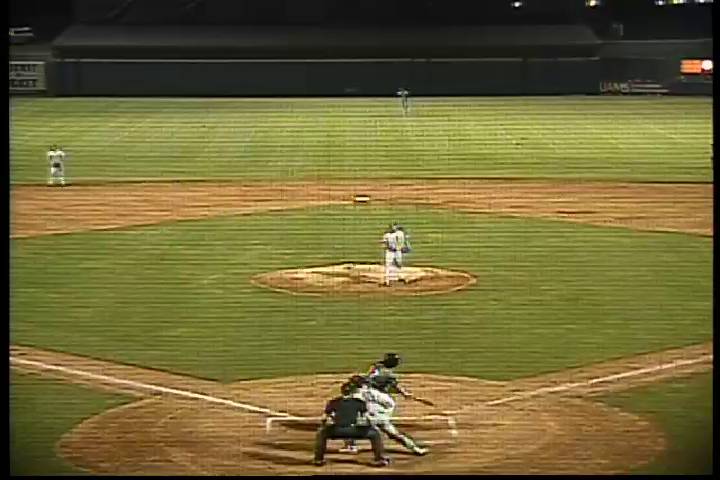 By Michael Leboff / MiLB.com | August 19, 2016 1:45 AM
A serendipitous spot start has turned a year of adversity into a season to remember for Seth Simmons.
The San Diego right-hander allowed two hits and a walk while striking out nine in a career-high seven innings -- running his scoreless streak to 19 frames -- as Double-A San Antonio blanked host Arkansas, 3-0, on Thursday.
After spending his entire career spanning 355 innings as a reliever, the 28-year-old right-hander made a spot start in a doubleheader against Midland on June 17. Since then, save one relief appearance, Simmons (2-3) has posted a 1.81 ERA and 1.03 WHIP in 12 starts for San Antonio.
"There was no sit-down about becoming a starter," he said. "I made a spot start on a doubleheader day because I was the freshest arm and then I went back to the 'pen for a little bit. Then they put me back into the rotation right after the All-Star break, and it's just kind of been smooth sailing. I just kept making starts and they've just let me be.
"It's been nice to just go out there and do my job. Come to think of it, it's kind of awesome that we didn't have a sit-down talk about the whole thing."
The role change came just a few weeks after a reality check for Simmons. On May 20, the 2011 40th-round pick was released by Arizona. He was signed four days later by San Diego.
"This year has been about adapting and overcoming adversity," Simmons said. "I'm forever grateful for the opportunity the Diamondbacks gave me. Things just didn't work out there. I transitioned over here and it's been smooth since I joined the Padres. I think the guys here knew I had been in pro ball for a little while, so they all treated me with respect."
The North Carolina native worked around a two-out single by Alex Yarbrough in the first inning. In the second, he retired the side on popups.
"Throughout my career, I'm sure I've given up more fly balls than ground balls," Simmons said. "Coming out of the bullpen, I've always been a fastball-slider guy. The popups are more my trademark. I elevate at certain times and get guys to just miss it and pop it up."
The East Carolina product struck out the side in the third.
"I mixed things up in the third inning," he said. "I was getting close to flipping the order over. So we changed it up a little bit and got them looking off-speed first by getting ahead and then finishing them with the slider. When I got on track after that first inning, all the other things came into play."
A leadoff walk to Jabari Henry in the fifth ended a run of 10 straight outs for Simmons, but then he retired nine of his last 10 batters.
"Transitioning into a new role as a starter was tough," he said. "I'm actually learning how to pitch a little bit better. As a reliever, if I fell behind, I would throw my best pitch immediately to get out of a jam. As a starter, you can't show all of your cards from the word 'go.'
"I always thought about starting and wanted the opportunity to do it, but I never thought in a million years I'd have as much success as I've had this year. But at the end of the day, I've been around a little bit and have played at Triple-A and I've learned things from guys I've seen start. Watching those guys, you kind of pick up little things and go out, compete as best as I can and let the chips fall where they may.
"I don't go out there thinking I need to get through seven innings," he added. "I'm guaranteed one pitch and then I'll worry about the next one. Then at the end of my night, I'll look up at the scoreboard and see how far I made it."
Adam Cimber took over for Simmons and pitched a clean eighth. Yimmi Brasoban walked one in the ninth before recording his fourth save.
San Antonio scored all its runs in the sixth. Rocky Gale hit an RBI single and scored on a two-run homer by Taylor Lindsey.
Arkansas starter Alex Blackford (7-7) allowed three runs on four hits and a walk while striking out nine over six innings.
Michael Leboff is a contributor to MiLB.com. This story was not subject to the approval of the National Association of Professional Baseball Leagues or its clubs.
View More