MWL notes: Travieso has change in mind
Dragons prospect adds new pitch thanks to former Reds All-Star Soto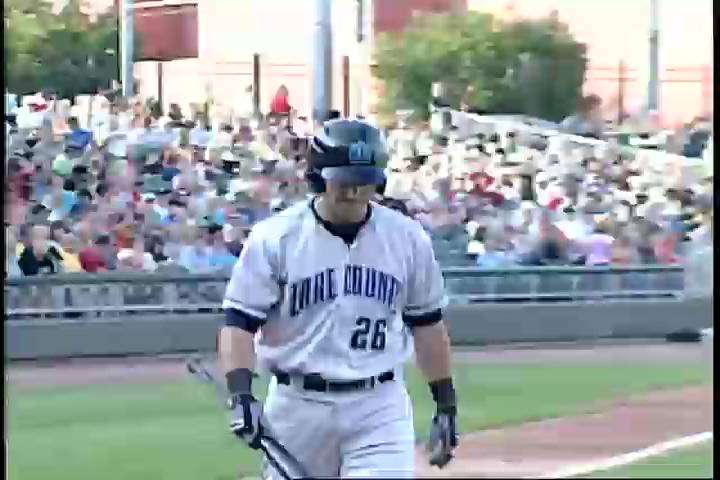 By Curt Rallo / Special to MLB.com | April 24, 2014 10:00 AM
Mario Soto rang up an impressive 7.5 strikeouts per nine innings in a Major League Baseball career with the Cincinnati Reds that spanned from 1977 to 1988. He was a three-time All-Star and finished his career with a 100-92 record. Soto's success had a lot to do with his command of a changeup.
So when the Reds suggested to No. 8 prospect Nick Travieso this spring that he needed to learn how to throw a changeup, the 2012 first-rounder knew that he had a great resource right in camp.
"Mario Soto is one of those guys who I've talked to a lot at spring training, because of his history with the Reds," said Travieso, a 6-foot-2, 215-pound right-hander. "The Reds said that they wanted me to develop a changeup, and Mario was a fastball-changeup guy. He was very successful at that in the Majors. There was no doubt in my mind I was going to go talk to him."
Travieso, the No. 14 overall pick in 2012, was 7-4 with a 4.63 ERA last season, striking out 61 and walking 27. This season, he is 2-0 with a 1.59 ERA for Class A Dayton, striking out 12 and walking two.
Soto works with the Reds and is a constant figure at Spring Training. Travieso said that Soto deserves a lot of credit for helping with the changeup, which has led to strides in Travieso's development.
"It's awesome working with a guy like Mario Soto," Travieso said. "He relied on his changeup probably more than his fastball, he told me. He told me, 'Everybody [in the Majors] can hit a good fastball, but not everybody can hit a good changeup.'
"He helped me out a lot," Travieso added. "He showed me some grips and told me to throw it like my fastball. I've been working on it, and it's going pretty well."
Dayton pitching coach Tony Fossas said that Travieso's priority is the fastball, but that the changeup plays an important role.
"Everything works off of the fastball," Fossas said. "Nick's priority is to be consistent in the strikezone and be able to command both sides of the plate, and be able to elevate a fastball, and be able to command a fastball down. But developing a curve or slider, and a changeup -- that's also crucial to a player's development for the Major Leagues."
Travieso, 20, said that learning to command a changeup is important.
"I'd say it's the missing piece for my development," he said. "I've always been a fastball-slider guy. The fastball is hard. The slider is hard. The slider drops off one side, the changeup goes the other way. Now that I've developed a changeup a little bit, it's been a little bit easier for me.
"Having a third pitch is always huge, especially when you're facing a good-hitting team," Travieso added. "If they're hitting the fastball, I can go to the changeup. You run into a lot of fastball-hitting teams. When you throw the changeup off the fastball, it's pretty big."
In brief
Hot hitting: Cedar Rapids Tanner Vavra, who is blind in one eye as a result of a childhood accident, is hitting .325 for the Kernels. Vavra, a former Valparaiso University star, is the son of Twins third-base coach Joe Vavra. He has hits in nine of his last 10 games and is 13-of-40, with four doubles and five RBI.
Spectacular debut: Thomas Lindauer of Moline, Ill., has made a big splash since joining Quad Cities. Lindauer, a former University of Illinois star, was 2-for-5, including a double, in his first game with Quad Cities. In his second game for the River Bandits, he was 3-of-4, including a pair of two-run homers and an RBI single. He is the first player from one of the Quad Cities to play for the hometown Midwest League franchise since 1988, when Mike Butcher suited up for the club.
Streak snapped: Bowling Green snapped a 13-game losing streak by rallying to knock off West Michigan, 7-4, in 10 innings April 21. Armando Araiza belted a three-run homer in the top of the 10th inning to power the Hot Rods.
Curt Rallo is a contributor to MiLB.com. This story was not subject to the approval of the National Association of Professional Baseball Leagues or its clubs.
View More