Navarreto's hit gives Kernels edge in Finals
Twins catching prospect legs out infield single for Game 3 walk-off win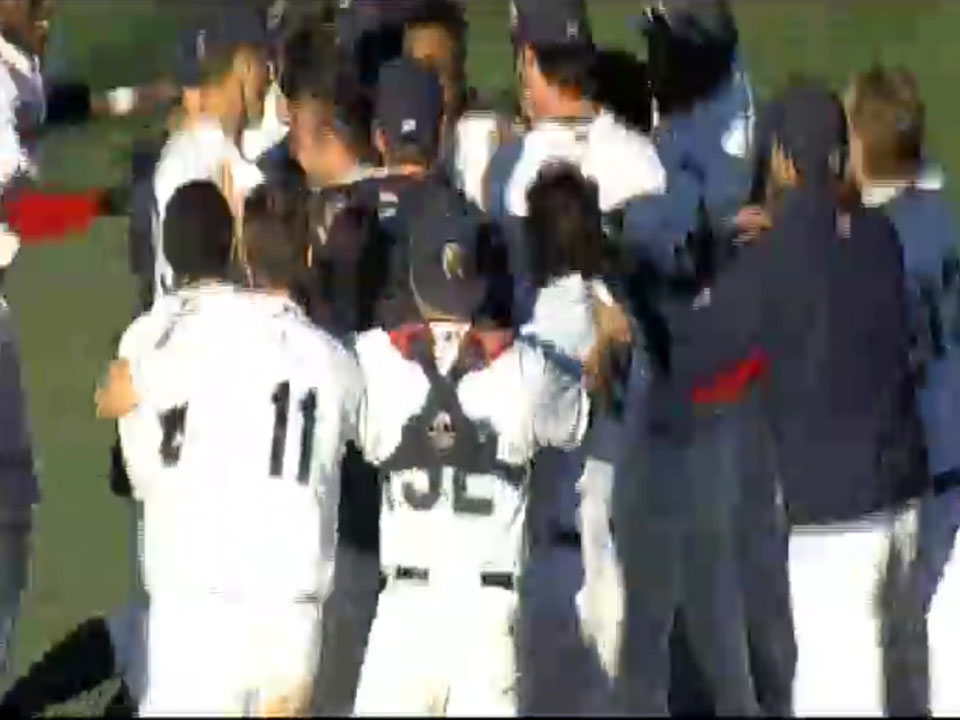 By Josh Jackson / MiLB.com | September 19, 2015 9:02 PM
When Brian Navarreto saw the first base umpire give the safe signal in the bottom of the ninth inning on Saturday, one thought ran through his head.
"Oh, man, I did it," the Twins caqtching prospect said.
Navarreto legged out an infield dribbler for a walk-off single to give Cedar Rapids a 3-2 victory over West Michigan, and a 2-1 advantage in the best-of-5 Midwest League Championship Series.
After splitting the first two games on the road, the Kernels need one more win at home in to claim the title.
"It was unbelievable," Navarreto said. "It was awesome. This was a big game for us."
The 20-year-old catcher saw his club fall behind, 2-1, in the top of the ninth.
"We never lost confidence. We said, 'We've got to do it,'" Navarreto said. "We never give up, and that's the key for us."
Edgar Corcino and T.J. White opened the bottom of the ninth with back-to-back doubles and LaMonte Wade walked to load the bases. After Chris Paul struck out and Max Murphy tied the game with a sacrifice fly, the stage was set for Navarreto against Whitecaps right-hander Joe Jimenez.
"In the start of that at-bat, I was trying to get a base hit. I was looking for a good fastball in there. Then, when I got two strikes [on me], I knew I had to put the ball in play no matter what, and I did it," he said.
Navarreto knocked the ball past the pitcher's mound and beat the throw from third baseman Francisco Contreras to score White. The 6-foot-4, 220-pound backstop said he believes it was probably the fastest he's ever made it down the line.
"I think so," he said. "I was running hard."
Defensively, Navarreto called a strong start from 2014 eighth-round pick Keaton Steele, who gave up a run on four hits and a walk while fanning five over seven innings.
"He had great command with every pitch," Navarreto said of Steele, who has a 1.20 postseason ERA. "Every pitch I called, he threw the ball right where I wanted it."
Tenth-ranked Tigers prospect Christin Stewart had two hits, including an RBI single that gave the Whitecaps a short-lived lead in the ninth. No. 18 prospect Artie Lewicki started for West Michigan and allowed one run on four hits and a walk with four strikeouts over 7 1/3 frames.
Game 4 is Sunday at 3:05 p.m. ET in Cedar Rapids.
Josh Jackson is a contributor to MiLB.com. This story was not subject to the approval of the National Association of Professional Baseball Leagues or its clubs.
View More