The Show Before the Show: Episode 68
Rockies' Dahl discusses scorching Triple-A start, traveling Yard Goats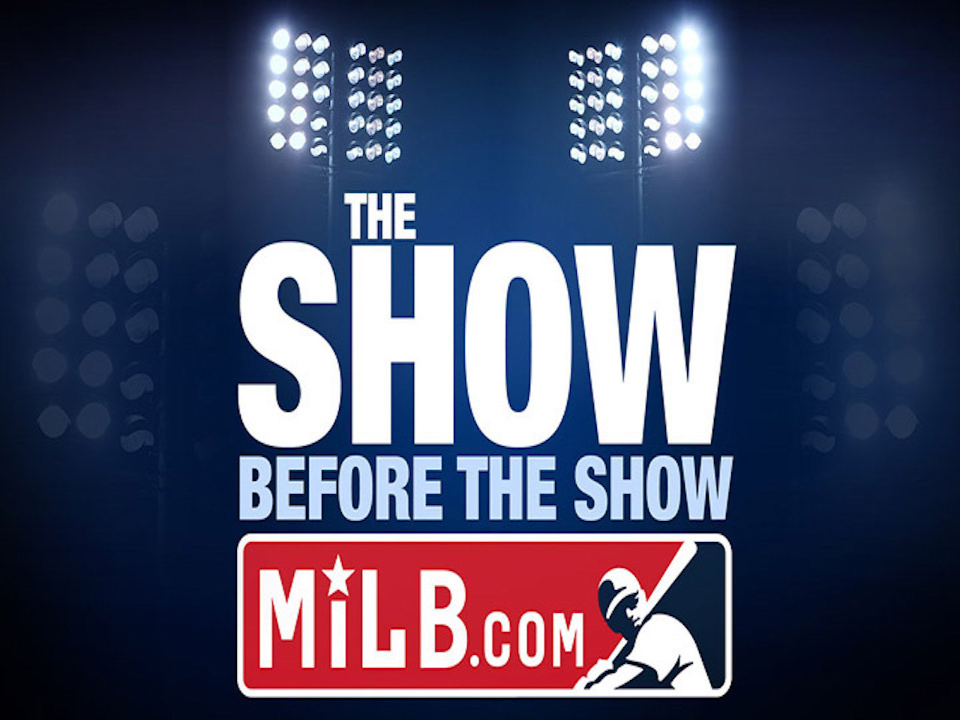 By MiLB.com | July 21, 2016 2:15 PM
Check out the latest episode of The Show Before the Show, MiLB.com's official podcast. A segment rundown is listed below, in case you want to skip to a particular section. Like the podcast? Subscribe, rate and review The Show Before the Show on iTunes. Send your questions and feedback to podcast@milb.com. You can follow hosts Tyler Maun (@TylerMaun) and Sam Dykstra (@SamDykstraMiLB) on Twitter.
Listen to The Show Before the Show Podcast »
Episode 68:
Three Strikes (1:30)
Just as Tyler and Sam were about to start the podcast's opening segment, news broke that the Cubs had shipped their No. 20 prospect, Dan Vogelbach, to the Mariners in a four-player deal that sent lefty reliever Mike Montgomery to Chicago. The guys discuss what the trade means for Vogelbach's future and how he'll benefit by moving to an American League club.
The cohosts kept the trade discussion going by breaking down last week's Red Sox-Padres swap that sent No. 34 overall prospect Anderson Espinoza to the San Diego system in exchange for left-handed starter Drew Pomeranz.
Those deals could be just the beginning of an active trade season, and Tyler and Sam talk about which organizations are in the best position to pull off a major trade ahead of this year's Aug. 1 non-waiver deadline.
David Dahl interview (25:05)
Rockies No. 2 prospect David Dahl calls in to talk about how he's been able to hit .510 through his first 13 games at Triple-A Albuquerque, what it was like to spend most of the season on the road with Double-A Hartford and how he's enjoying a healthy season after some scares in 2015.
Ben's Biz Banter (37:43)
Wrapping up (57:30)
Listen to The Show Before the Show Podcast. This story was not subject to the approval of the National Association of Professional Baseball Leagues or its clubs.
View More