The Show Before the Show: Episode 73
Bakersfield broadcaster Besbris joins for big realignment discussion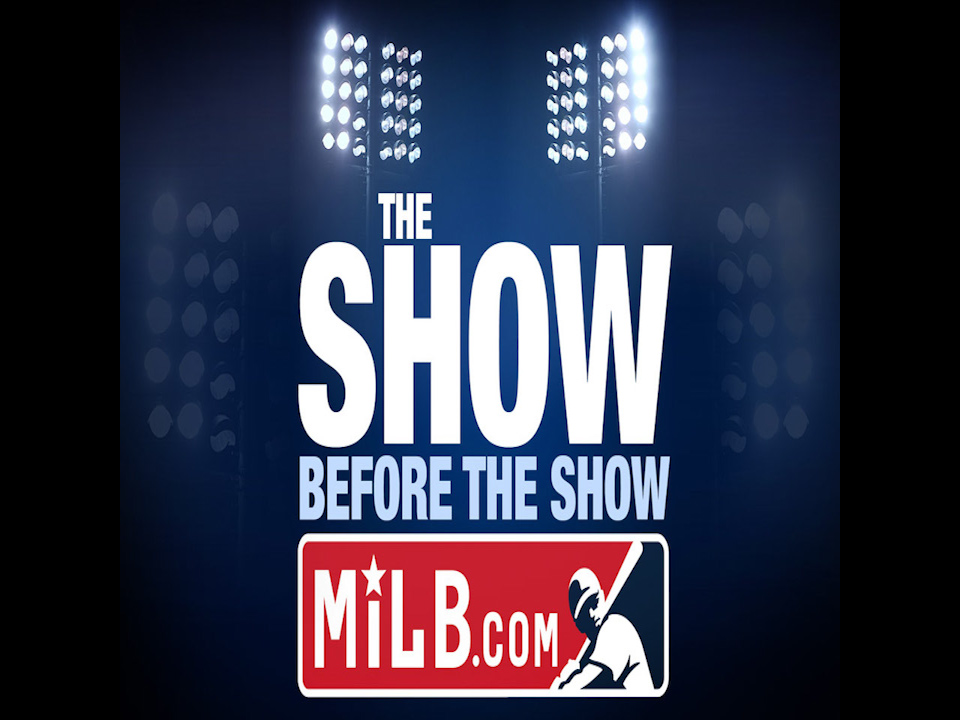 By MiLB.com | August 25, 2016 2:30 PM
Check out the latest episode of The Show Before the Show, MiLB.com's official podcast. A segment rundown is listed below, in case you want to skip to a particular section. Like the podcast? Subscribe, rate and review The Show Before the Show on iTunes. The podcast is also available via the Stitcher app. Send your questions and feedback to podcast@milb.com. You can follow hosts Tyler Maun (@TylerMaun) and Sam Dykstra (@SamDykstraMiLB) on Twitter.
Listen to The Show Before the Show Podcast »
Episode 73:
Three Strikes (1:36)
Most of this week's episode will focus on the big realignment news that will see two California League clubs (High Desert, Bakersfield) contracted for the 2017 season and two teams added to the Carolina League as a result. Tyler and Sam open up the podcast with a quick talk about what that all means specifically for the on-the-field product and specifically what the move from High Desert to Kinston will do for Rangers prospects.
Both Tyler and Sam wrote separate pieces for MiLB.com last week on Dodgers No. 2 prospect Jose De Leon, who has been dominant at Triple-A Oklahoma City lately. The guys discuss what's gone into this recent string of strong performances by the right-hander and his chances at cracking the Los Angeles pitching staff this year.
If we're nearing the end of the Minor League season, that means it's time for end-of-season All-Star lists to arrive en masse. Sam opines on how Midwest League MVP Eloy Jimenez (Cubs) and Appalachian League MVP Alex Kirilloff (Twins) surprised with their performances but didn't surprise with their award wins.
Dan Besbris interview (20:51)
Bakersfield broadcaster Dan Besbris joins the show from the Blaze's last homestand to talk about how a front office deals with an announcement that its club is ceasing operations, what the reaction has been from the Bakersfield community, how the Blaze kept the historic Sam Lynn Ballpark standing and how the team is pushing for one last California League playoff berth.
Ben's Biz Banter (43:35)
Wrapping up (1:02:15)
Listen to The Show Before the Show Podcast. This story was not subject to the approval of the National Association of Professional Baseball Leagues or its clubs.
View More