Allegiant, Minor League Baseball announce multiyear national partnership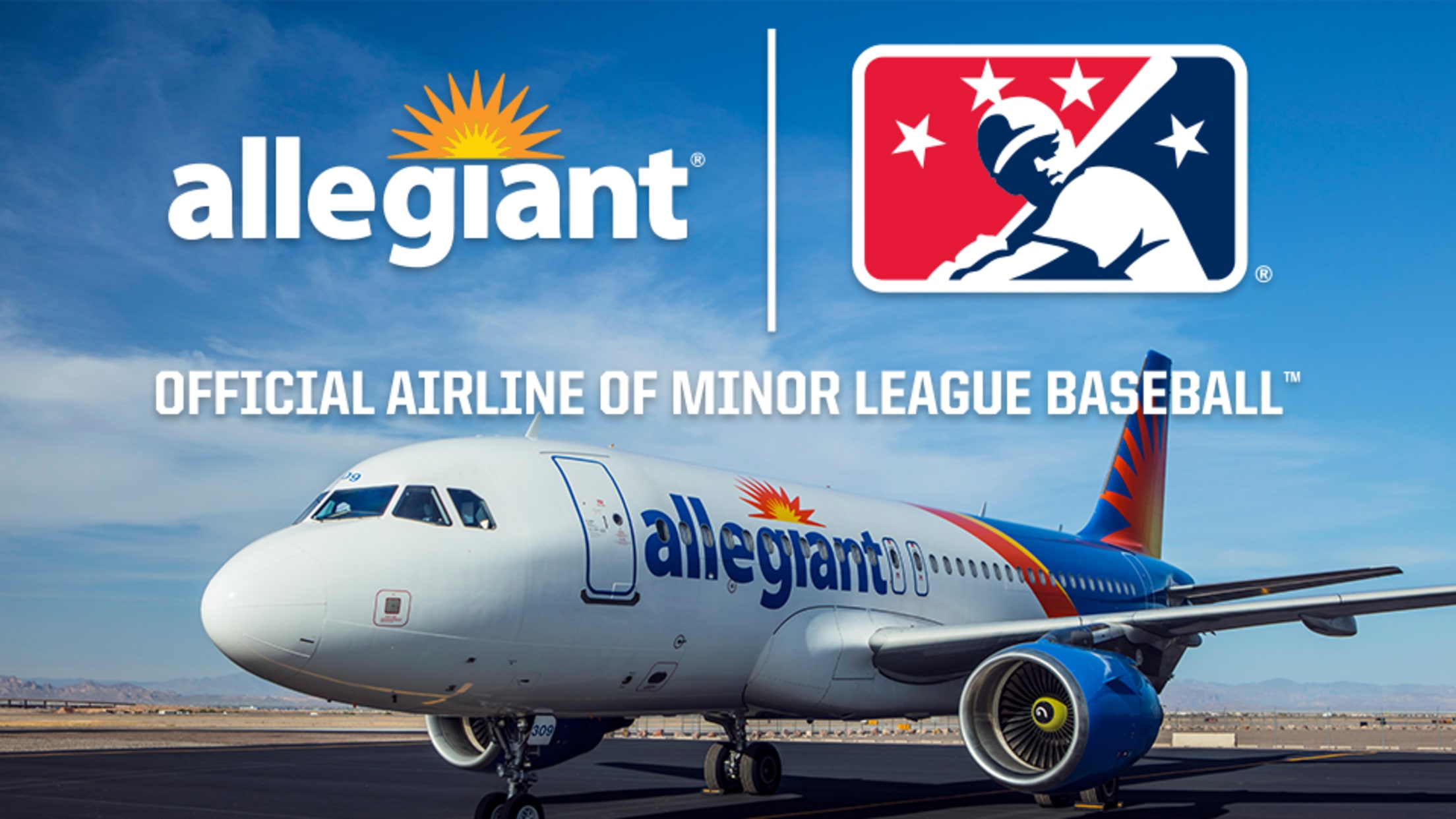 LAS VEGAS -- Allegiant (NASDAQ: ALGT) and Minor League Baseball™ (MiLB™) announced today a national partnership agreement designating Allegiant as the "Official Airline of Minor League Baseball." With more than 115 current overlapping markets in the U.S., the hometown airline of cities across the country is now the official airline
LAS VEGAS -- Allegiant (NASDAQ: ALGT) and Minor League Baseball™ (MiLB™) announced today a national partnership agreement designating Allegiant as the "Official Airline of Minor League Baseball." With more than 115 current overlapping markets in the U.S., the hometown airline of cities across the country is now the official airline of America's hometown baseball teams.
"We're beyond excited to announce this new partnership with Minor League Baseball and to become the official airline for clubs nationwide," said Scott DeAngelo, Allegiant chief marketing officer. "Since 2001, Allegiant has flown countless sports fans to cheer on their home teams on affordable, nonstop flights, and this partnership reinforces our commitment to the 118 communities we serve as their hometown airline."
En Español
In addition to the designation as the "Official Airline of Minor League Baseball," Allegiant will engage with fans through various touchpoints in the ballpark as they cheer on their favorite MiLB teams. At select games, fans can participate in Friday Fly Away giveaways for a chance to win nonstop flights to great destinations all across the U.S. Allegiant will also serve as the naming rights partner of a digital advertising network that spans multiple MiLB markets across the country.
Other aspects of the partnership consist of inclusion in the MiLB Charities CommUNITY initiative, an ongoing program to promote unity, understanding, acceptance and inclusion at MiLB ballparks, and serving as a Presenting Partner at the 2018 Baseball Winter Meetings, the largest gathering of baseball executives in the country, Dec. 9-13, in Las Vegas.
"Our two organizations share a collective vision for and commitment to the communities we serve," said Minor League Baseball's Chief Marketing & Commercial Officer David Wright. "We are proud to partner with an industry leader, and look forward to amplifying key activations and extending the partnership beyond the ballpark."
Since 2001, more than 80 million passengers have flown on Allegiant via nonstop, ultra-low-cost flights to destinations across the country. Travelers can book their entire vacation on Allegiant for less at Allegiant.com.
Las Vegas-based Allegiant (NASDAQ: ALGT) is focused on linking travelers to world-class leisure destinations. The airline offers industry-low fares on an all-jet fleet while also offering other travel-related products such as hotel rooms and rental cars. All can be purchased only through the company website, Allegiant.com. Beginning with one aircraft and one route in 1999, the company has grown to over 80 aircraft and more than 300 routes across the country with base airfares less than half the cost of the average domestic roundtrip ticket. For downloadable press kit, including photos, visit: http://gofly.us/ToZT30iauev
Minor League Baseball, headquartered in St. Petersburg, Florida, is the governing body for all professional baseball teams in the United States, Canada and the Dominican Republic that are affiliated with Major League Baseball® clubs through their farm systems. Fans are coming out in unprecedented numbers to this one-of-a-kind experience that can only be found at Minor League Baseball ballparks. In 2017, Minor League Baseball attracted 41.8 million fans to its ballparks to see the future stars of the sport hone their skills. From the electricity in the stands to the excitement on the field, Minor League Baseball has provided affordable family-friendly entertainment to people of all ages since its founding in 1901. For more information visit MiLB.com.
Follow Minor League Baseball on Facebook, Instagram and Twitter.