A's Ladendorf, Sox's Heisler suspended
Oakland outfielder, 26, banned 50 games after second positive test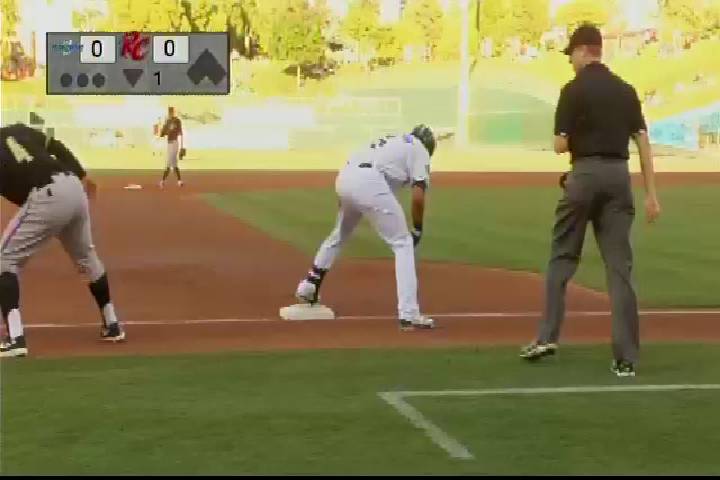 By Danny Wild / MiLB.com | June 25, 2014 5:49 PM ET
Athletics third baseman Tyler Ladendorf and White Sox outfielder Adam Heisler were each suspended for 50 games on Wednesday after testing positive for banned substances.
The Office of the Commissioner of Baseball said Ladendorf was banned after a second positive test for a drug of abuse, while Heisler received a 50-game suspension after testing positive for an amphetamine. Both positive tests are considered violations of the Minor League Drug Prevention and Treatment Program.
The suspensions are effective immediately and are without pay.
Ladendorf, Minnesota's second-round pick in 2008, is hiting .305 with two homers, 38 RBIs, 17 doubles and a .387 on-base percentage in 68 games for Triple-A Sacramento. The 26-year-old was acquired by Oakland from the Minnesota Twins for Orlando Cabrera on July 31, 2009, and has steadily moved up the A's system, making his Triple-A debut in 2010. His best season so far came in 2012, when he hit .240 with a career highs in homers (nine) and RBIs (54).
Heisler, 26, was drafted by the White Sox in 2006 and the Cardinals in 2009 but did not make his Minor League debut until 2011 after signing with Chicago as a free agent following a successful open tryout earlier that summer. The University of South Alabama product is batting .283 with a pair of homers, nine RBIs, seven steals and a .347 OBP in 33 games this season for Class A Advanced Winston-Salem in the Carolina League.
The lefty-hitting outfielder made his Triple-A debut last year, batting .316 in six games for Charlotte, but spent most of the year with the Dash and Class A Kannapolis. Overall, he hit .273 with five homers, 47 RBIs and 23 stolen bases in his third season, earning MiLB.com White Sox Organization All-Star honors.
Players are typically issued a warning following a first positive test for a drug of abuse and a suspension for a second offense. Substances considered "drugs of abuse" by Major League Baseball include cocaine, marijuana, heroin, LSD, ecstasy and other opiates. Minor Leaguers who test positive for a performance-enhancing substance are subjected to an immediate 50-game suspension.
Major League Baseball has now suspended 31 players for violating the Minor League drug program in 2014.
Danny Wild is an editor for MiLB.com. Follow his MLBlog column, Minoring in Twitter. This story was not subject to the approval of the National Association of Professional Baseball Leagues or its clubs.
View More