Astros bringing up top prospect Bregman
'15 first-rounder had 20 homers, 61 RBIs at two Minor League levels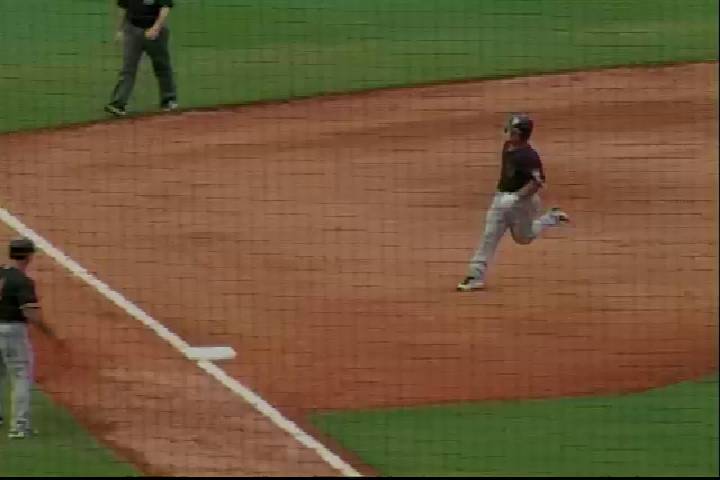 By Michael Leboff / MiLB.com | July 24, 2016 9:40 PM
It's time to start Bregmania in Houston.
The Astros ended weeks of speculation Sunday with the news they would be bringing up top prospect Alex Bregman from Triple-A Fresno.
"It's a dream come true," Bregman told MLB.com. "And I'm ready to go work, keep my mouth shut and hopefully help contribute."
The question with Bregman centered upon where the 22-year-old shortstop would fit on the Astros' stacked infield. With Carlos Correa at short and Jose Altuve enjoying an MVP-type season at second base, there has been speculation that MLB.com's No. 18 overall prospect would play third in the bigs. Then Houston signed Cuban third baseman Yulieski Gourriel earlier this month, leaving many wondering whether Bregman would have to wait until next year to make his Major League debut.
"We've been flirting with the idea," Astros manager A.J. Hinch told MLB.com. "We feel like this is a good time to add him to a good team. We're rolling along pretty well and he doesn't have to come up here and be anything but himself and contribute at a couple of different position."
He could debut as soon as Monday, when the Astros host the Yankees in the opener of a three-game series.
Bregman, the second overall pick in last year's Draft, produced a .306/.406/.580 slash line with 20 homers and 61 RBIs in 80 games with Double-A Corpus Christi and Triple-A Fresno. While he saw limited action at third base, the Louisiana State product played left field in three straight games for the Grizzlies this week.
"It's gone smooth. I feel very comfortable out there," Bregman told the Fresno Bee. "I'd love to play anywhere. ... Whether I'm playing third, left or short doesn't matter to me. I'll do whatever I can to help this team and get better at those positions, so that way, I'm prepared for the future."
"We wanted a couple of extra innings at left field and in third base, and we accomplished that over the weekend," Hinch added to MLB.com. "It's never going to be enough when you're trying to teach somebody a different position, but we feel like his time is now to come up and add whatever he can to a good clubhouse and good team and not have to carry the weight of the world on his shoulders as a young player."
The first thing Bregman did after learning of his promotion? He called his parents, who were more than happy to cut their weekend short and drive to Albuquerque for a flight to Houston.
"She was screaming," Bregman told MLB.com of his mother's reaction. "I'm just very excited. I can't wait to get to work and hopefully help contribute and help win games."
Michael Leboff is a contributor to MiLB.com. This story was not subject to the approval of the National Association of Professional Baseball Leagues or its clubs.
View More