Bettis breezes through eight for Sky Sox
Rockies right-hander strikes out seven in longest outing since 2011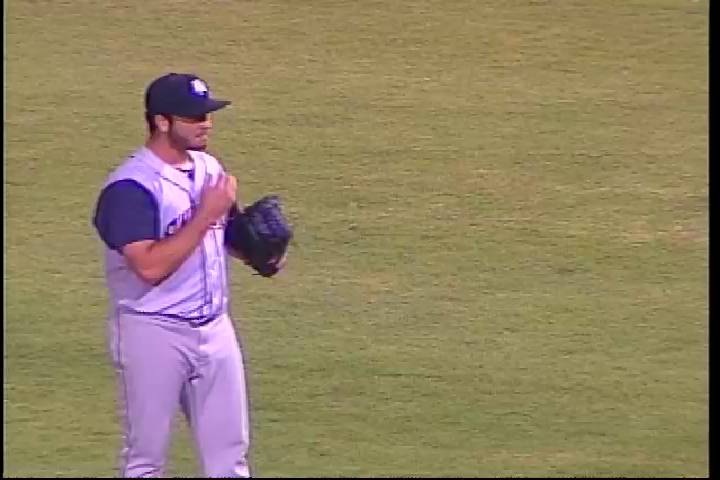 By Tyler Maun / MiLB.com | August 17, 2014 2:43 AM
Chad Bettis has pinballed back and forth between Triple-A and the Major Leagues this season, but during his last three outings, he's finally been in a place that feels like home.
Back in a starting role, the Rockies right-hander allowed three hits over eight innings, striking out seven without issuing a walk, as Triple-A Colorado Springs blanked Fresno, 10-0, on Saturday night.
Pitching with a lead from the moment he took the mound, thanks to Matt McBride's RBI single in the first, Bettis (3-2) retired his first eight batters on the way to facing three over the minimum.
"I still could be in the bullpen at any point in time," he said. "They just wanted to stretch me out a little bit, and that's where we're at right now. I don't think there's any set role, necessarily, but it's nice to start again."
A reliever for his first 36 outings this season, including 21 at the big league level, Bettis shifted back to starting on Aug. 4 at Oklahoma City. He had started for all but one of 52 appearances entering this year and regained his familiarity with the role quickly.
"Ever since I started that first game in Oklahoma City, it felt like I was back at home, honestly," he said.
"Everything felt like it was clicking right away. It's a good feeling to have that ability to switch this late in the season from the bullpen to a starter and pitch as well as I have been."
Crediting his ability to throw to both sides of the plate, Bettis needed 84 pitches to breeze through the eighth. That efficiency produced his longest outing since allowing a run over eight innings on July 3, 2011 for Class A Advanced Modesto.
"[Fatigue] didn't really come into question about if I needed to be talked to or anything like that because I felt fine," Bettis said. "It's never been an issue of how I feel or anything like that. It's just being able to be efficient enough with pitches to get deep into a game."
Bettis has posted impressive numbers, regardless of his role with the Sky Sox, compiling a 1.54 ERA and .171 opponents' average while striking out 48 batters and walking 15 over 46 2/3 innings. It's been a different story with Colorado, however, as the 25-year-old went 0-2 with a 9.12 ERA and .378 opponents' average in 24 2/3 big league innings.
"Mentally, I think I'm at a better place right now than I have been," he said of his transition back to the rotation. "It is a challenge, a little bit, to come back and see how I'm going to recover from each start. But at the same time, it's nice to have a set schedule and be able to do what I need to do to get ready for my next start.
"I've been able to get hitters off of my fastball quite a bit [with Colorado Springs]. I think that's what I was getting hurt with a lot up at the big league level. Being able to come down here and work on stuff and see results a lot quicker than what I would have expected is a good feeling."
Rafael Ynoa led the offensive support for Bettis, going 4-for-4 with four RBIs and finishing a triple shy of the cycle out of the leadoff spot. Angelys Nina and Dustin Garneau homered for the Sky Sox.
Grizzlies starter Kelvin Marte (1-1) took the loss after surrendering six runs on 10 hits and two walks while striking out three in six innings.
Tyler Maun is a contributor to MiLB.com. Follow him on Twitter @TylerMaun. This story was not subject to the approval of the National Association of Professional Baseball Leagues or its clubs.
View More