Borders Jersey Retired as He's Named to Manage Clearwater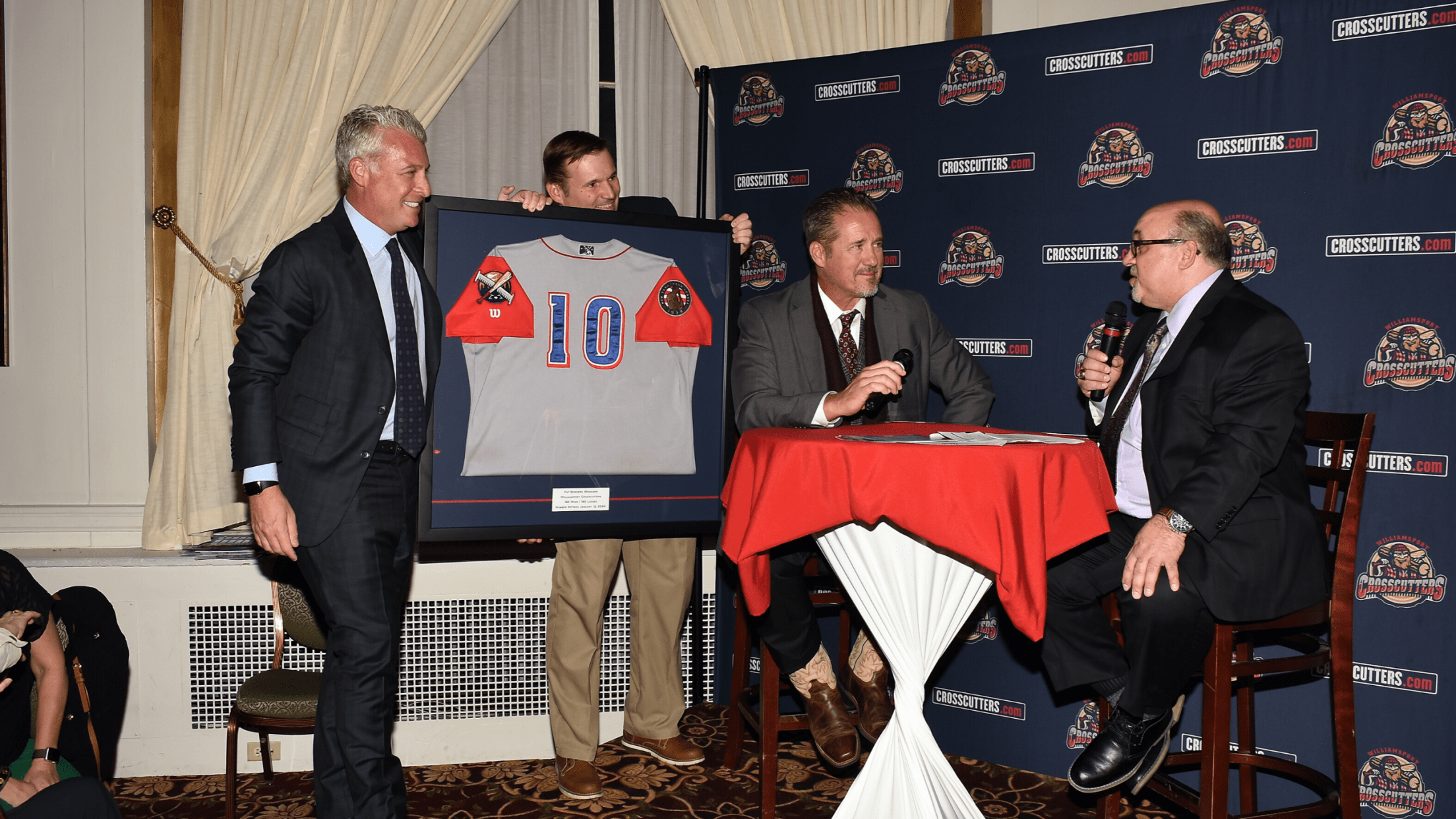 Pat Borders, who has managed the Williamsport Crosscutters since 2015 has been named the manager of the Clearwater Threshers of the Florida State League for the 2020 season.The Threshers are a Philadelphia Phillies full season Class A affiliate. The announcement was made at the Williamsport Crosscutters annual Hot Stove Banquet
Pat Borders, who has managed the Williamsport Crosscutters since 2015 has been named the manager of the Clearwater Threshers of the Florida State League for the 2020 season.
The Threshers are a Philadelphia Phillies full season Class A affiliate. The announcement was made at the Williamsport Crosscutters annual Hot Stove Banquet on January 15 with Borders in attendance. It had been previously announced that he would return to manage in Williamsport for a sixth season.
As part of the Hot Stove festivities, the Cutters formally retired Borders' jersey number 10. He ends his Williamsport managerial career with 186 wins, the most by any Cutters manager. In 2015, he led the club to the Pinckney Division Championship and a league best record of 46-30. He was a member of the 1992 and 1993 World Series champion Toronto Blue Jays and was named the 1992 World Series MVP when he hit .450. Borders captured an Olympic gold medal as a member of the USA Baseball squad in 2000, making him one of only four players to have won both a World Series championship and an Olympic gold medal.
The Phillies have not announced who will replace Borders as manager in Williamsport or the coaching staff for the upcoming season.