Cardinals prospect Wiley suspended
Spikes second baseman tests positive for an amphetamine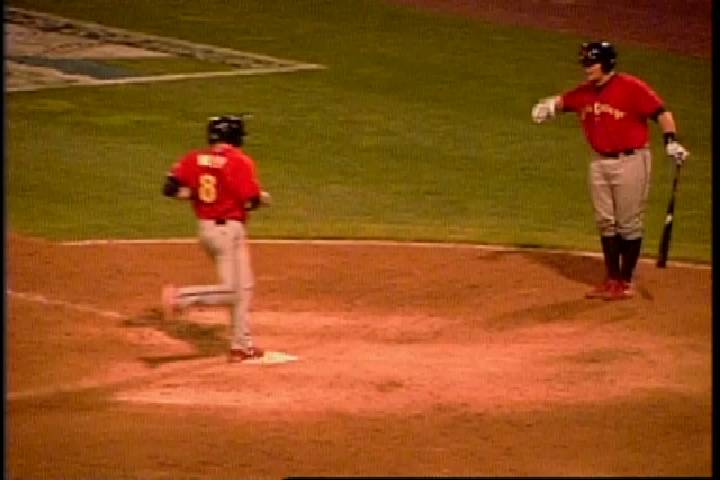 By Danny Wild / MiLB.com | September 4, 2013 12:51 PM ET
Cardinals Minor Leaguer Brett Wiley was suspended for 50 games Wednesday after testing positive for a banned substance.
The Office of the Commissioner of Baseball said Wiley, a second baseman with State College, received a 50-game suspension without pay after testing positive for an Amphetamine. The suspension is effective immediately.
Wiley, 21, is batting .308 with four homers, 43 RBIs, 10 stolen bases and a .395 on-base percentage in 60 games between Class A Short-Season State College, Rookie-level Johnson City and Class A Peoria.
He's currently with State College, where he hit .337 with two homers and 18 RBIs in 25 games for the Spikes. He last played Aug. 29.
The 5-foot-10 Indiana native was drafted by the Cardinals as a shortstop in the 13th round of the 2012 Draft out of Jefferson Junior College in Hillsboro, Mo., and split last season between the Gulf Coast League Cardinals and Class A Quad Cities.
Wiley is the 51st player suspended for violating the Minor League drug program in 2013. The last four suspensions have been handed down to New York-Penn Leaguers -- Tri-City's Jose Fernandez, Michael Martinez and D'Andre Toney received 50-game suspensions on Aug. 30 when the trio tested positive for an amphetamine.
Danny Wild is an editor for MiLB.com. This story was not subject to the approval of the National Association of Professional Baseball Leagues or its clubs.
View More