Cooper quickly makes mark on Shuckers
Milwaukee infield prospect collects first five-hit game in Biloxi history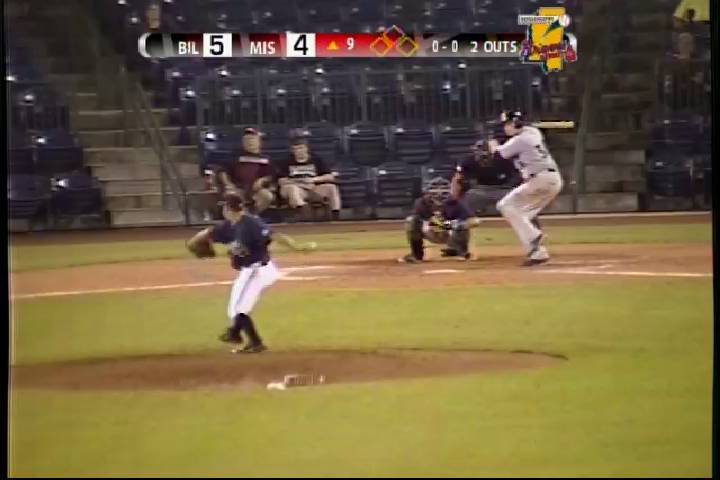 By Robert Emrich / MiLB.com | September 2, 2015 2:25 AM
Garrett Cooper has quickly made a name for himself at a level which most deem to be the toughest step up in the Minor Leagues.
The Milwaukee infield prospect recorded the first five-hit game in team history as Double-A Biloxi defeated Mississippi, 5-4, on Tuesday.
Cooper, who finished a homer short of the cycle, opened his game with a triple into left field with two outs in the second inning. The 24-year-old singled into left in the fourth, singled into center in the sixth and doubled home a pair of runs in the seventh. Cooper wrapped up his night with a single into center in the ninth.
"I was trying to see pitches up," he said. "I was battling. I think had three hits with two strikes. I was trying to battle and I drove in a few runs with that double in the seventh. Just trying to see pitches up. That was pretty much it."
Cooper set the team record in just his fourth Southern League game.
"It's great coming up here a few days ago and putting your name in the books as the first guy to do that," the Alabama native said. "More than that I'm trying to help the team win. It's nice to have a five-hit night."
Since being promoted to Biloxi from the Florida State League, Cooper has scorched the ball, going 11-for-16 with four RBIs. The 2013 sixth-round pick felt the adjustment thus far was a minor one.
"Up here, they've been trying to attack with first-pitch sliders and first-pitch changeups," he said. "Trying to lay off the pitches I don't normally swing at first pitch and trying to get attack fastballs. It's a little bit different coming up here, but it's nothing I haven't seen before. It's a little bit of a bigger step, but I'm trying to get accustomed to it."
Orlando Arcia, the Brewers' top prospect, went 3-for-5 with two RBIs and a run scored while No. 5 prospect Tyrone Taylor smacked three hits and drove in a run.
Brooks Hall improved to 8-8 after giving up a run on three hits while recording one strikeout over two innings for the Shuckers.
Kevin Ahrens slugged a solo homer in the loss for the Braves.
Robert Emrich is a contributor to MiLB.com. Follow him on Twitter @RobertEmrich. This story was not subject to the approval of the National Association of Professional Baseball Leagues or its clubs.
View More