Curve's Garcia brings hot bat into August
Pirates prospect goes 3-for-4 with homer, two doubles, three RBIs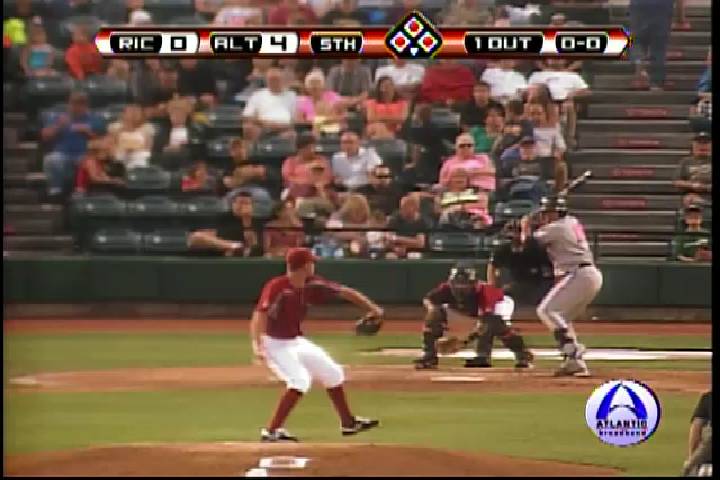 By Mark Emery / MiLB.com | August 2, 2014 12:13 AM
As the season's final full month begins, players are focusing on finishing strongly. Willy Garcia seems to be doing everything he can to make that happen.
The Pirates' No. 13 prospect extended his hitting streak to 12 games by going 3-for-4 with a homer, two doubles and three RBIs in Double-A Altoona's 7-3 victory over visiting Richmond on Friday. He also scored as the Curve won their third straight.
"He did a nice job getting his pitch, man," Altoona hitting coach Ryan Long said. "He did a nice job making adjustments, kind of figured out how he's being attacked and stayed in the middle of the field. He's a dangerous hitter when he gets his pitch. He can drive the ball. His tools play when he's able to stay with a good approach and basically get good pitches to hit."
The 21-year-old outfielder doubled to center field in the third and fifth innings, coming around to score on Kelson Brown's single in the third and driving in Stetson Allie and Elias Diaz in the fifth.
In the eighth, Garcia greeted reliever Carlos Alvarado by depositing a 1-1 pitch into the left-field seats for his 16th roundtripper of the season.
"He recognized the breaking ball," Long said. "The big thing for him is just staying in control of himself. When he does that, he has a chance to put a good swing on it and stay on the ball. He doesn't have to do a whole lot. And when he gets a hold of it, it goes, with his strength."
Through 99 games, Garcia owns a .279/.308/.514 slash line with 24 doubles and five triples in addition to the 16 homers. He ranks third in the Eastern League with 45 extra-base hits and also has 54 RBIs.
Since his hitting streak began on July 21, the native of the Dominican Republic is 22-for-48 (.458) with 13 RBIs and 11 extra-base hits (seven doubles and four homers). Friday marked his eighth game this season with at least three hits and his fifth with at least three RBIs.
"He's on a good streak right now, he's in a good place," Long said. "He's done a nice job of coming off the All-Star break, just kind of, like I said, making the adjustments that he's needed to make, settling in and committing to staying in the big part of the field."
In his first Double-A season, Garcia batted .248/.283/.469 across 286 at-bats before the All-Star break; he's hit .419/.429/.726 over 62 at-bats since.
"Slow to start, but he's made some adjustments here this second half of the season, if you will," Long said. "Definitely pleased with his progress. Obviously, he's not a finished product, but he keeps working to push himself and get the most out of what he can do."
Altoona's Patrick Ludwig (3-4) turned in a quality start, allowing three runs -- two earned -- on six hits over six innings. He also contributed to the offense by hitting a two-run double in the fourth.
Richmond's Ty Blach (7-6) was tagged for six runs on 10 hits and two walks over five innings. He struck out two.
Mark Emery is a contributor to MiLB.com. Follow him on Twitter @Mark_Emery. This story was not subject to the approval of the National Association of Professional Baseball Leagues or its clubs.
View More