D-backs near deal for De La Rosa, Webster
Pair of young arms reportedly go to Arizona as Miley heads to Boston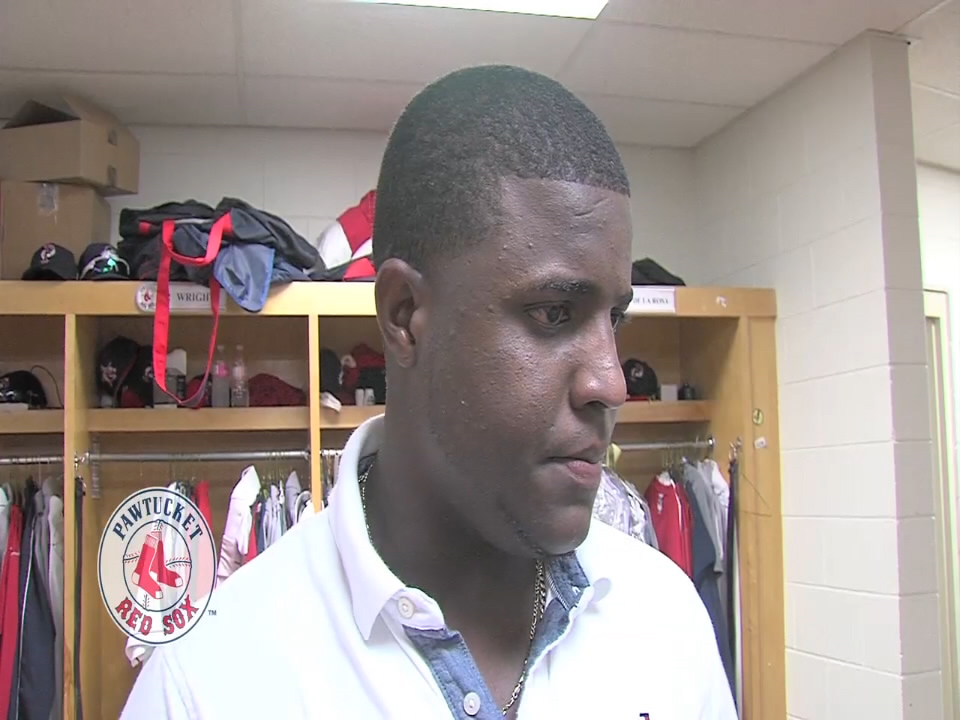 By MiLB.com Staff | December 12, 2014 11:36 AM
The D-backs are on the verge of adding a pair of young pitchers, the second duo of promising hurlers they've acquired in the last week.
Rubby De La Rosa and Allen Webster are reportedly the key returns in Arizona's deal that will send left-handed starter Wade Miley to Boston, but the swap isn't quite finished. According to FOXSports.com, the framework for the trade is in place, but conversations surrounding a third Red Sox Minor Leaguer to be included are slowing the process.
"We're still squabbling about the extra player," D-backs GM Dave Stewart said. "If we can get through that, than we'll be OK."
A report from USA Today on Thursday said Boston team officials were "adamant" that the deal was finished, but Stewart disagreed.
"If [Red Sox GM] Ben Cherington is saying that, then OK," Stewart said. "But if you got people internally saying that, in my opinion that holds no water. If you can get Ben Cherington to say that the deal is officially done, then that's a different thing. I don't think you'll get that from Ben."
De La Rosa and Webster came to the Red Sox in the August 2012 trade that netted the Dodgers Adrian Gonzalez, Carl Crawford and Josh Beckett. Since that deal, they've been prized arms in the Boston organization, with Webster ranked the No. 3 prospect in the system in 2013. Both played a part in Triple-A Pawtucket's Governors' Cup winning 2014 season.
De La Rosa, 25, made 12 starts in the International League this year, going 2-4 with a 3.45 ERA and 57 strikeouts in 60 innings. At the Major League level, he was 4-8 with a 4.43 ERA over 19 games (18 starts), and he tallied 101 2/3 innings.
Webster, known for his mid-90s fastball with heavy sink, worked 21 games (20 starts) for Pawtucket this year, putting together a 4-4 record and a 3.10 ERA over 122 innings. He earned a save in the only game in which he appeared as a releiver. The 24-year-old native of North Carolina worked 59 innings with Boston over 11 starts, going 5-3 with a 5.03 ERA.
Miley has a 38-35 record and a 3.79 ERA over 106 games, all but four of them starts, in four years of service with the D-backs. The 28-year-old lefty was an All-Star in 2012, when he finished second to Bryce Harper in the National League Rookie of the Year voting. This year, he was 12th in the NL with 183 strikeouts and went 8-12 with a 4.34 ERA.
On Wednesday, Arizona acquired right-handed prospects Jeferson Mejia and Zack Godley in a trade that sent catcher Miguel Montero to Chicago's NL club.
This story was not subject to the approval of the National Association of Professional Baseball Leagues or its clubs.
View More