Eastern notes: Gsellman continues to grow
Mets right-hander finding success pitching to contact with sinker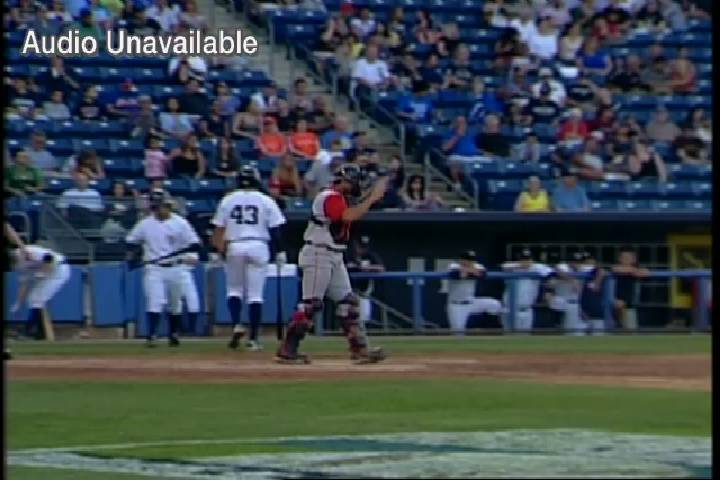 By Craig Forde / MiLB.com | August 25, 2015 11:00 AM
After a near flawless start to the season in St. Lucie, where he went 6-0 with a 1.76 ERA in eight starts, Robert Gsellman continues to show growth at the Double-A level with a four-pitch mix that forces batters into outs.
Having already logged a career high 133 1/3 innings pitched between St. Lucie and Binghamton, the Mets' No. 18 prospect credits his workout routine for allowing him to have a healthy, productive season.
"I feel good," said Gsellman, a 13th-round selection out of Los Angeles's Westchester High School in 2011. "Just trying to stay on top of my conditioning and my weight-lifting program has me feeling great. I'm ready to just keep going and keep rolling."
Though he possesses the frame of a strikeout fiend at 6-foot-4, 200 pounds, Gsellman relies on contact more than strikeouts.
Continued success with his sinker has made this stand out more for the right-hander who has retired 140 of the 338 batters he has faced in Binghamton by way of groundout.
"I've settled in on ground balls," said Gsellman. "I'll take the strikeout when it comes. Hopefully, later in my career I can have that pitch where I can get a strikeout when I want to. But, right now, whatever gets the outs."
"I think the biggest thing that I picked up the last year or two is that my sinker, I've been keeping down, let it sink, get some ground balls, get some outs so we can keep zeroes on the board."
Making the jump to Double-A at the end of May prompted the usual adjustments, and though he was not bad out of the gate in the Eastern League, he did go 1-4 with a 3.43 ERA over his first five starts with the B-Mets.
After settling in, he's back to his St. Lucie form, posting a 6-2 record with a 2.53 ERA since and inducing 92 groundball outs in the process.
"It was exciting when you get to move a level," said Gsellman. "You've got to get used to the new atmosphere and get comfortable. But I've had a great time since I've been here. Keeping all the pitches down and over the plate is where you can get your swings. Hitters, they can recognize off the plate and inside, so you just have to make sure you stay around the zone and down to be successful."
While the sinker continues to pay dividends, he is also feeling more and more comfortable with his curveball as a complement to his fastball and changeup.
Using that arsenal to get outs allowed Gsellman to reach Double-A before turning 22 in July, but he's content to pitch anywhere.
"Just going whenever the road leads, wherever they put me," said Gsellman. "Just give me the ball every five, six days. I love pitching, so wherever they put me I'll pitch. I'm not a big complainer."
In brief
Zim stays in zone: Indians top prospect Bradley Zimmer is enjoying the most productive month of his young career. The Akron RubberDucks outfielder, ranked as the 29th-best prospect in the Minors, has five home runs and 16 RBIs in August. Since being promoted from Lynchburg in mid-July, Zimmer has a .269/.373/.492 line with six home runs, 23 RBIs, 22 runs and seven stolen bases.
New place, same face: After coming over to the Phillies organization in the trade that sent Cole Hamels to Texas, outfielder Nick Williams is continuing his hot season. He's produced multiple hits in nine of his first 18 games for Reading. Now the Phillies' No. 4 prospect, Williams is hitting .299 with nine RBIs and 17 runs for the Fightins. On the year, which includes 97 games with Frisco, he's batting .305 with 13 homers, 54 RBIs and 73 runs.
Worthy wings: Heading into the final two weeks of the season, the Akron RubberDucks pitching staff leads the league with a 3.11 team ERA and 1.19 WHIP. The last team to finish the season with a sub 3.20 ERA was Akron in 2012, when the then-Aeros posted a 3.03 mark for the season. The last team under a 1.20 WHIP was Trenton, which had a 1.19 mark in 2006.
Craig Forde is a contributor to MiLB.com. This story was not subject to the approval of the National Association of Professional Baseball Leagues or its clubs.
View More